National Donut Day was last week!  And this year, I was a day late, but I definitely made up for it by treating myself to a scrumptious delight at Parma Tavern.
Parma Tavern may be the only place I know of that offers their famous Krispy Kreme Cheeseburger.  Yes.  It is exactly what you think I said:  Krispy Kreme and Cheeseburger!
Located in Buford, Georgia, which is about a 40- to 45-minute drive from Atlanta, the commute will be worth it because this burger is a pretty big deal.  After my long drive, I, of course, needed a glass of wine.  I also wanted something to snack on while my burger was being prepared.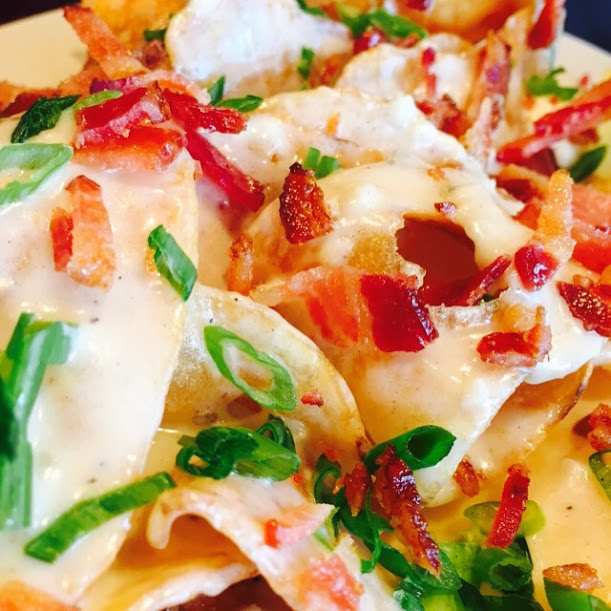 The menu offers tons of tasty treats, but the Justin Kettle Chips kept calling me.  I don't know who Justin is, but I am very happy that he created these chips.  This appetizer has tons of crispy kettle chips topped with fresh Gorgonzola cheese, hot creamy Parmesan, tons of bacon, and plenty of chives!  It was deliciously messy.
Finally, it was time for the main event.  When my Krispy Kreme Cheeseburger came out, I was totally elated!  This burger is shear gluttonous perfection!  It has two juicy beef patties, double cheese topped with bacon, onions, and barbecue sauce served in between two Krispy Kreme donuts.  Annnddd I ate the entire burger!  It was too delicious not to!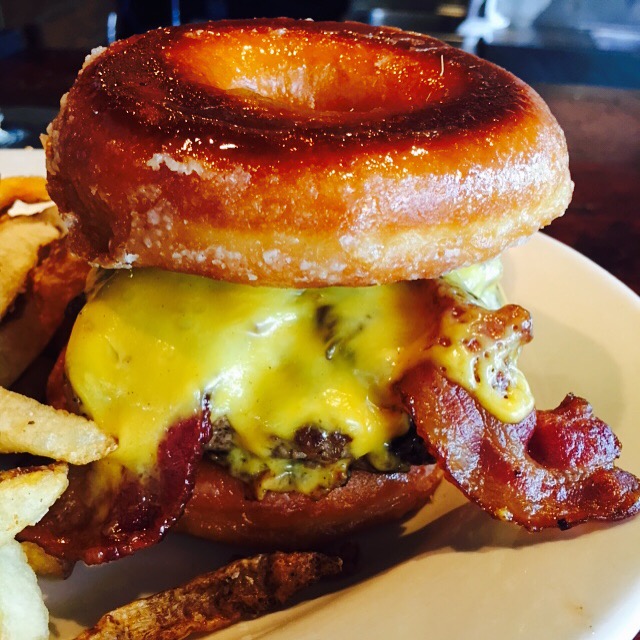 If you're up for the drive and a one-of-a-kind burger, then make your way to Parma Tavern.  It's totally worth it!