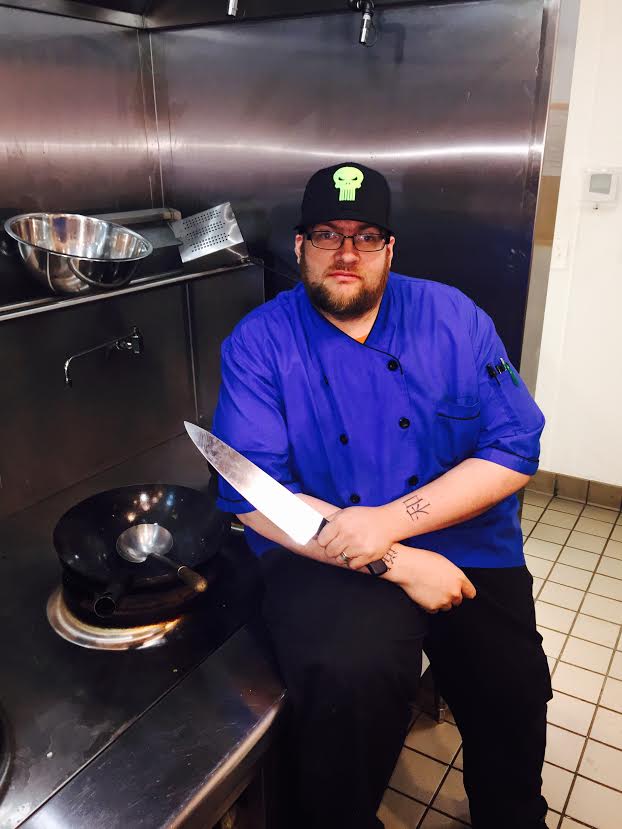 Born in the small middle Georgia town, William Little grew up in Forest Park having dreams of becoming a chef from a young age.
After graduating from Forest Park High School, William attended The Art Institute of Atlanta School of Culinary Arts.  When he graduated in 1999 he was offered a spectacular opportunity to work for the Department of Defense as a chef in Germany.  Working in Germany provided him the chance to explore the cuisines of Europe.
In 2001, William returned to the US and pursued a career with Ritz Carlton.
In 2003 William met and married his wife.  Shortly after meeting they moved to Wyoming where William worked for a high-end guest ranch as the executive chef.
When the ranch closed William relocated to Washington DC to work for Harris Teeter as a Corporate Chef for their Super Flagship stores.
His journey took him to Chattanooga as a Sous-Chef for a high-end hotel.  One of his proudest career choices was when he was offered a position as a sushi chef for an upscale hibachi restaurant.
In 2009, William transferred back to DC and in 2011 back to Wyoming as the executive chef with Sodexo at Western Wyoming University.
Then in 2012, the illness of William's grandfather brought him back to Atlanta. He has worked for Marlow's Tavern, helping them open their Emory Point location, and then the Piedmont Driving Club.  Finally and currently he is the Executive Chef for Pijiu Belly located on 10th St in Atlanta.
He still has many more crazy adventures to go on with his loving, beautiful wife and their cranky dachshund, Tater Tot sticking by his side though it all.