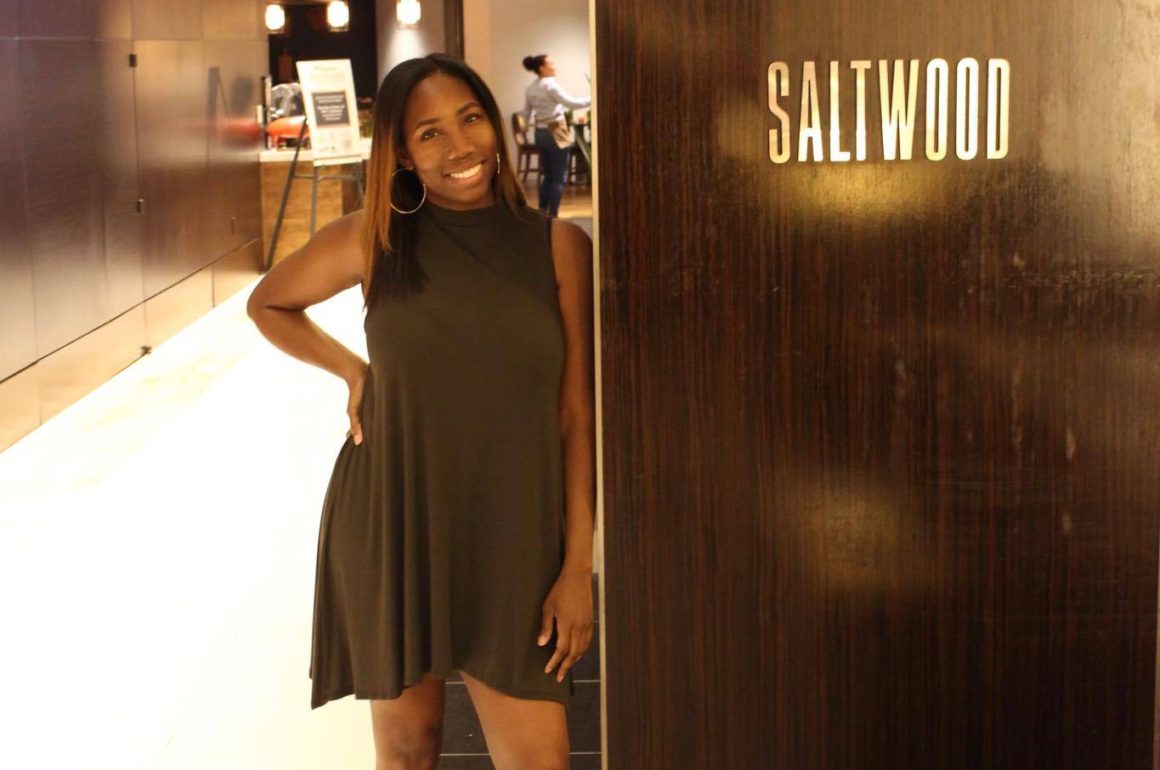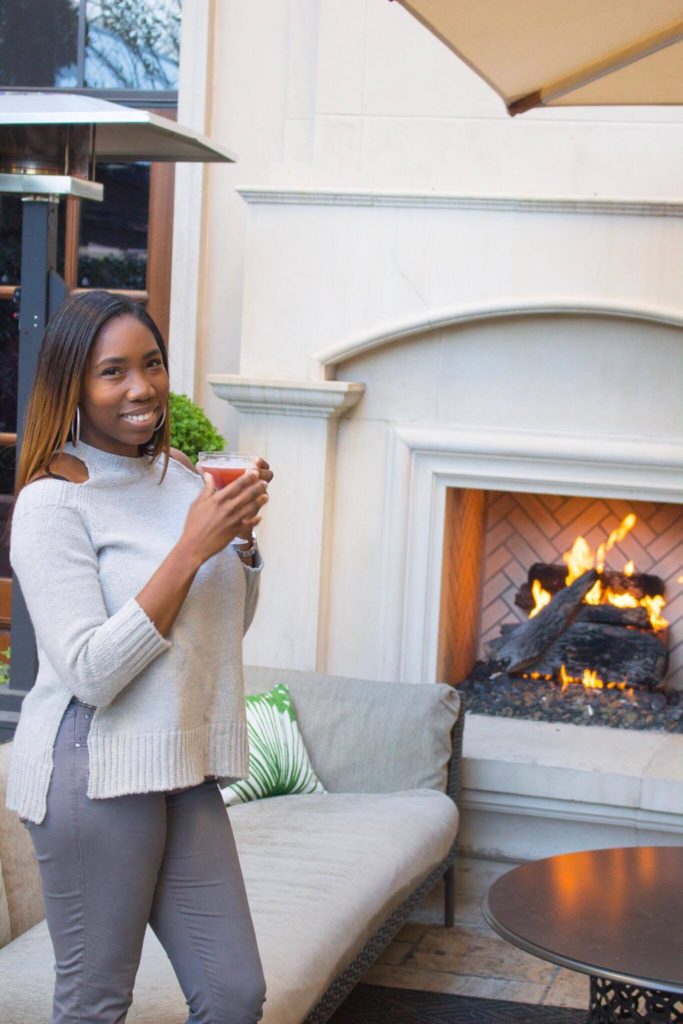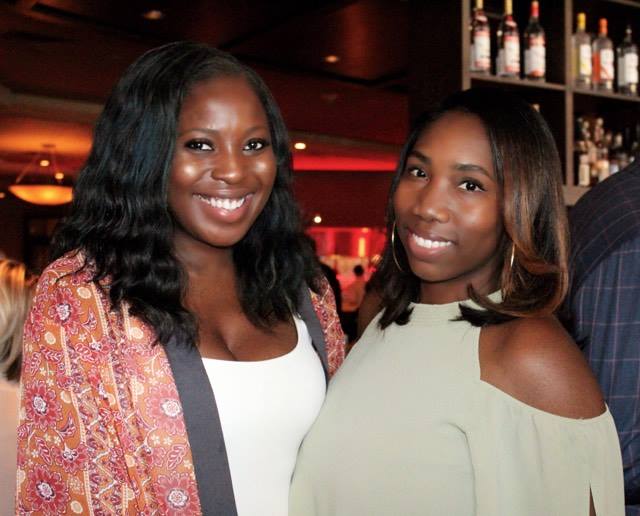 I have known Milla for three years, and she has gone from a blogger bestie to my dear friend.  She has had several dining experiences with me, so, of course, I had to feature her.  What I admire most about our friendship is that we both are food bloggers, and we support each other in every aspect. She is super reliable, supportive, always down for a good time, and always ready for some shenanigans.
Read about our dining experience below:

Name: Milla Williams
Bio: Traveling since she was little girl, Milla Williams originally from Miami, FL, has always had a love for food and travel. After working in the hospitality industry for over 10 years' Milla started her blog Happily Eating in 2013. Because of her work in hospitality, she was afforded opportunities to travel and she believes the best way to truly experience a city or culture is through its food. Milla hopes that Happily Eating will inspire others to explore the world one plate at a time.
Occupation: Tax Professional/Food and Travel Blogger
ATL hood: Vinings
Where we dined: Nikolai's Roof
First time dining at the restaurant: Yes
Favorite item on the menu and why: My favorite item was the herb crusted lamb chops with the Farro, mushroom and sweetbread croquette. The dish was flavorful, hearty and reminded me a lot of comfort food.
Meet Milla: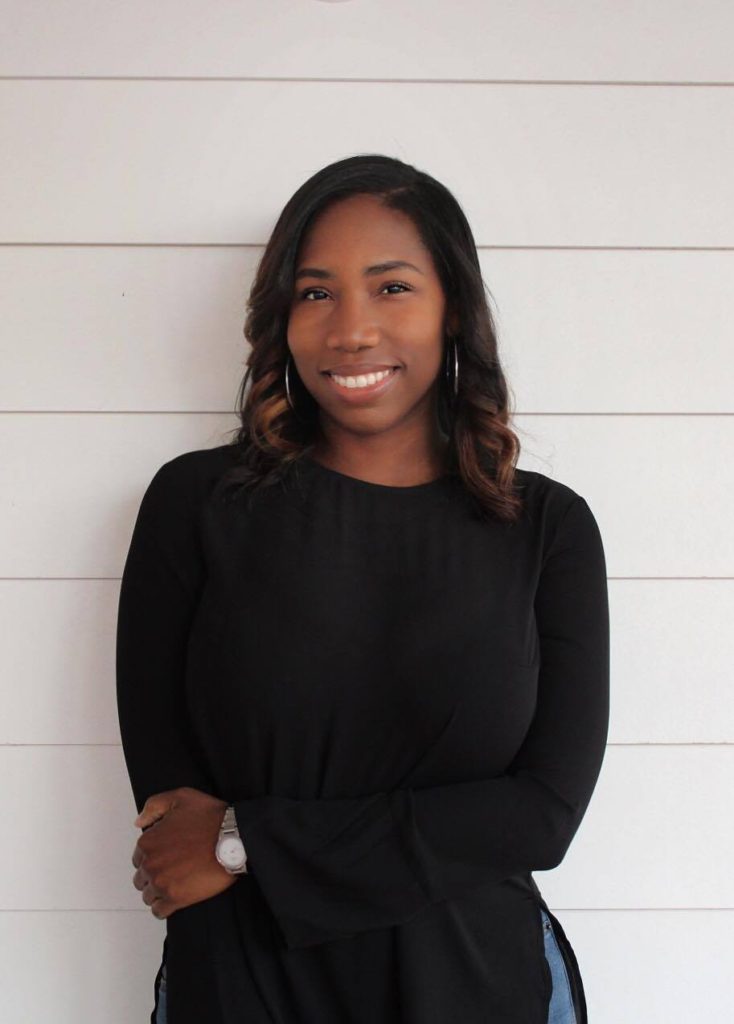 Starbucks or Dunkin' Donuts? Both! I prefer Dunkin' when I really want coffee and Starbucks when I want to get fancy.
Coca-Cola or Pepsi? Neither, I don't drink soda.
Rose or champagne? Damn why do I have to choose?
Red Wine or White Wine? Red
Best Atlanta Pizza? Antico 
Guilty pleasure? Publix fried chicken
Reservations or recipes? Depends on the occasion.
Your go-to recipe to create for a party? Taco dip! I got the recipe from a friend 8 years ago and has been a hit at every party I've had.
What would be your last meal? Fettuccine Alfredo and Beef Tenderloin
Favorite Food? Pasta (any kind)
Least favorite food? Okra
Go to cocktail? Crown Royal Apple or Jack Daniels Honey on the rocks!
Do you eat leftovers? Hell yea, my mom didn't allow me to waste food lol.
Favorite Restaurant in Atlanta? Davio's
Favorite Restaurant Nationally? Italian
Follow Milla on Social Media:
Snapchat: @MillaSnapz
Twitter: @MillaTwitta
Instagram: @Millahappilyeating
Please follow and like us: