When I first discovered Nikolai's Roof in Downtown Atlanta, I was shocked that I had not found this gem sooner.  Located on the 30th floor of the Hilton Hotel, this beautiful restaurant has everything you need for a five-star dining experience.  Nikolai's Roof has been an Atlanta staple since 1979 and is a AAA four-diamond restaurant.  When you visit you, will see why they have been awarded such an honor. This restaurant is absolutely breathtaking.  I love the bright interior, the beautiful city views, and the upscale atmosphere.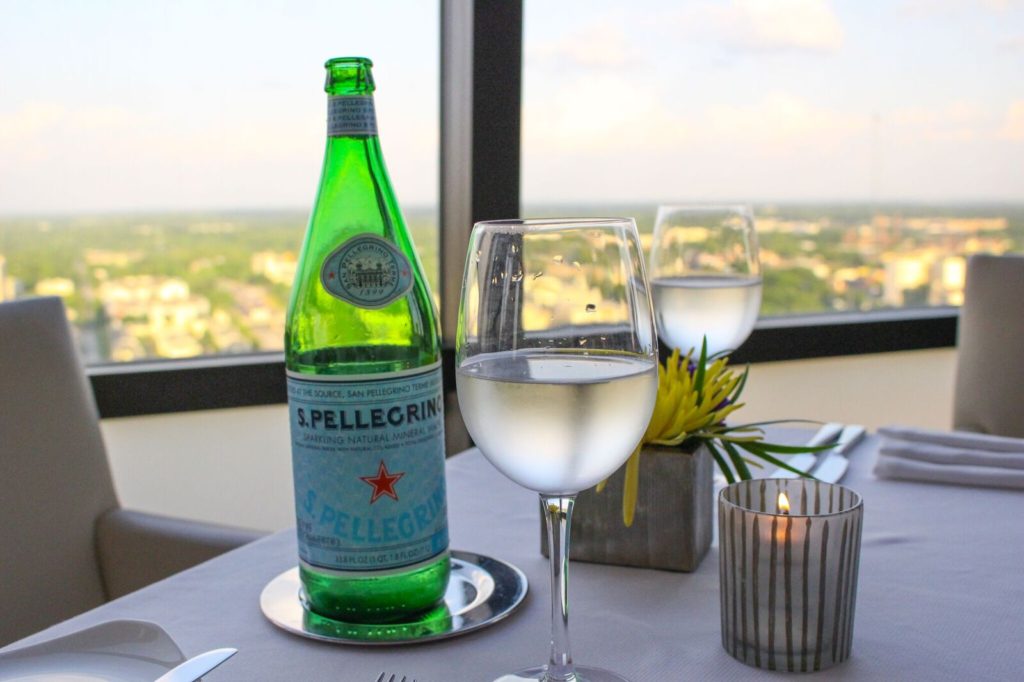 I invited blogger-bestie, Milla, to join me for this dining experience.  When we first arrived, we were greeted by the hostess who was extremely kind and accommodating.  As we viewed the chef's seasonal menu, we noticed that we had many options.  I wanted everything on the menu.  I was happy to see that I was able to order six-, four-, and three-course meals, which is perfect for a foodie like myself.  If you're not interested in multiple courses, you have the option to order a lá carte.
We started our meal with a Bergundy Escargot Tart and Carbonara Risotto.  I've had escargot at least 100 various ways, but I have never had it as a tart. This certainly won't be the last time that I try that dish.  It was absolutely delicious.  The escargot was so flavorful, and the tart was extremely flaky.  The presentation was beautiful.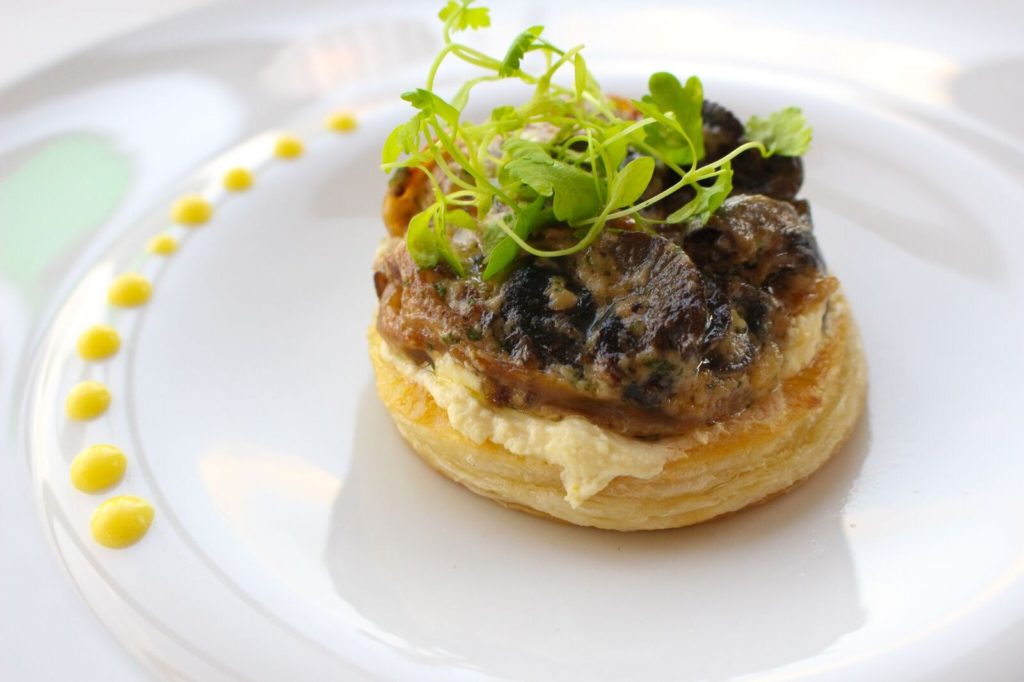 Next, Milla and I enjoyed the Carbonara Risotto as our second appetizer.  The risotto was the perfect consistency.  I am a lover of anything Brussels sprouts, so this dish absolutely hit the spot.  I loved the shaved Brussels spouts that were incorporated into this appetizer.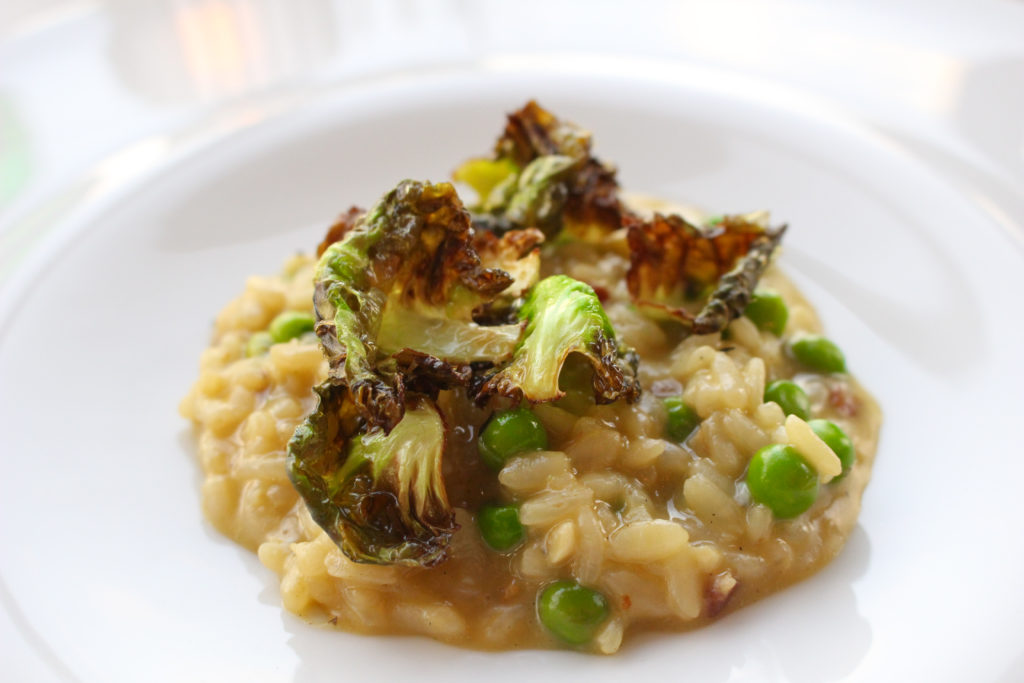 As we ordered our entrees, our server provided us with a palate cleanser, which was incredible by the way.  Our palate cleanser was a pineapple and jalapeño lime sorbet topped with a lime-flavored vodka.  It was the perfect combination of flavors and was incredible.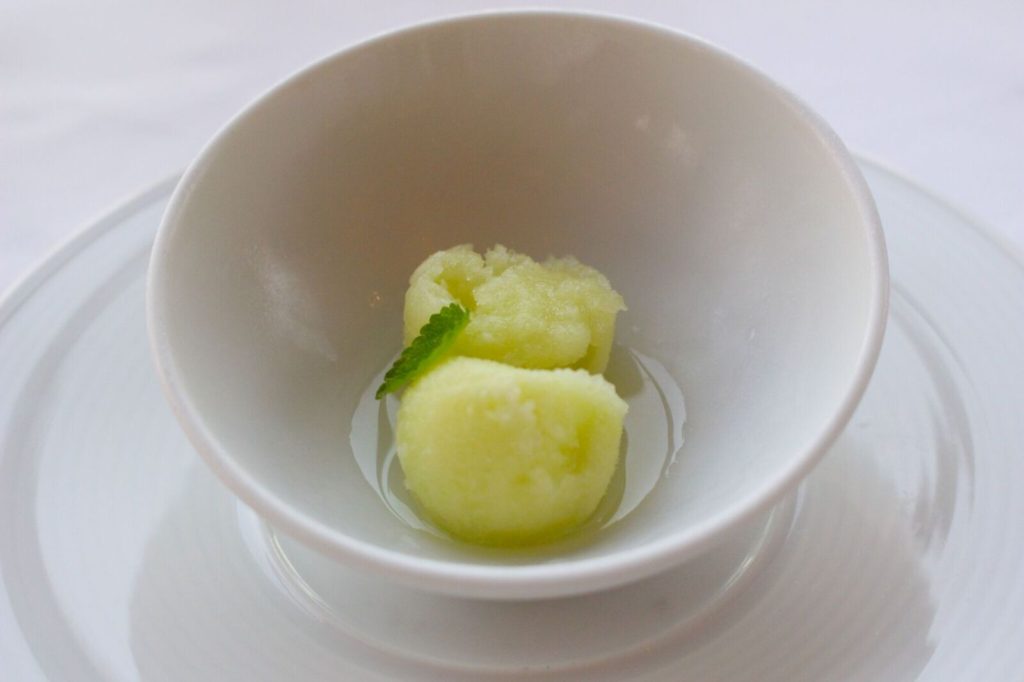 For my entree I ordered the beef tenderloin, which was highly recommended by our server and the manager.  This tenderloin was served on a bed of broccolini, burnt garlic, jalapeño vinegar, fingerling potatoes, topped with a blackberry demi glace.  The portion size was perfect with its rich flavor and heartiness.  Milla opted for the herb-crusted lamb chops. They were so tender and seasoned to perfection.  This dish was served with a lemon demi glace and a mushroom and arugula croquette.  Both entrees are must-try.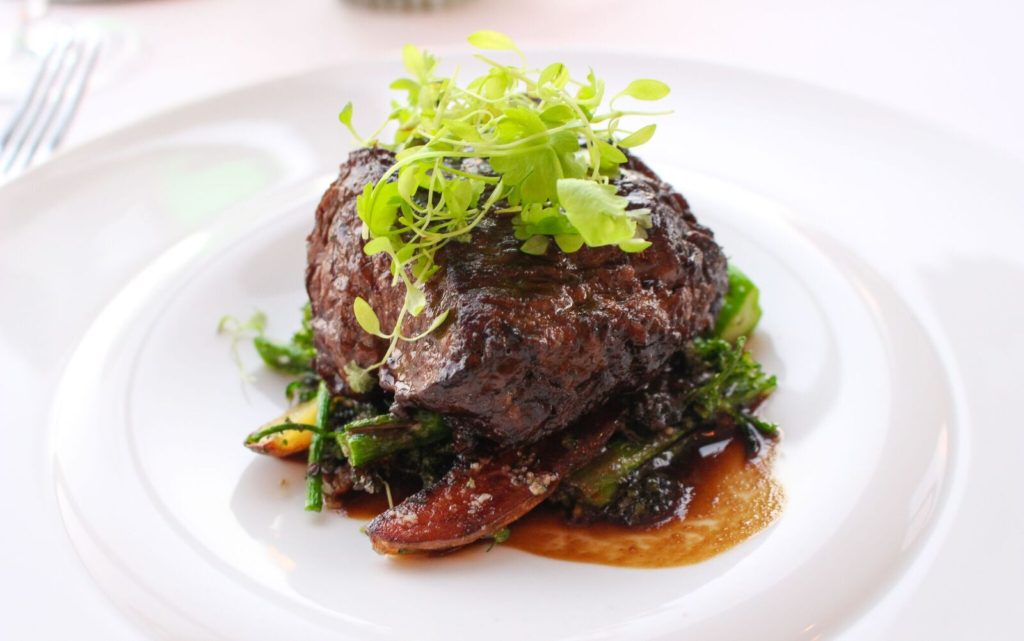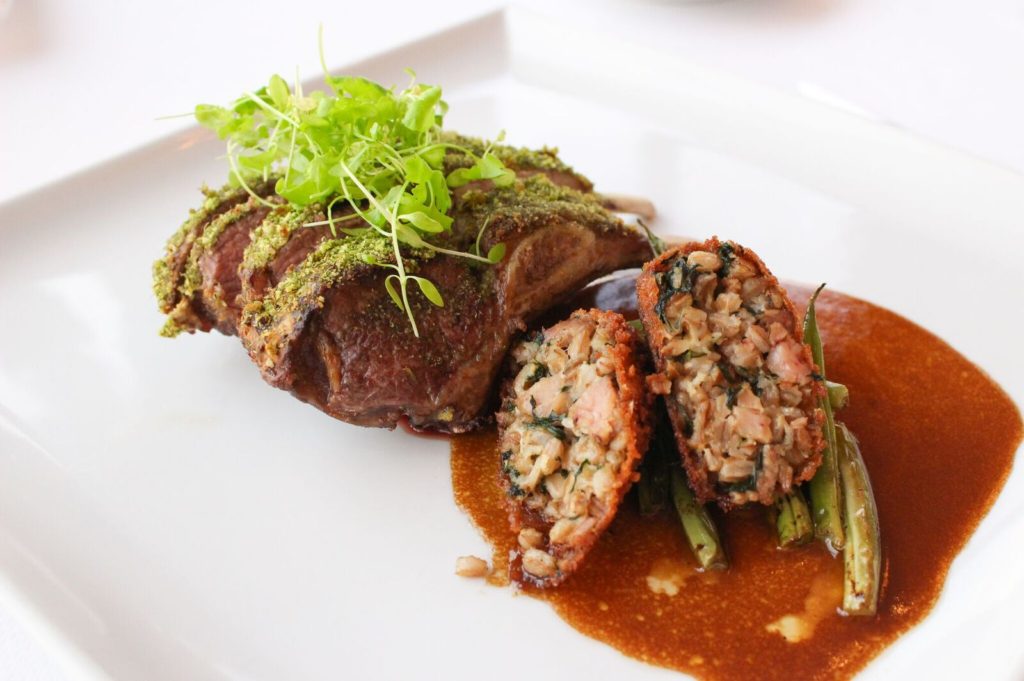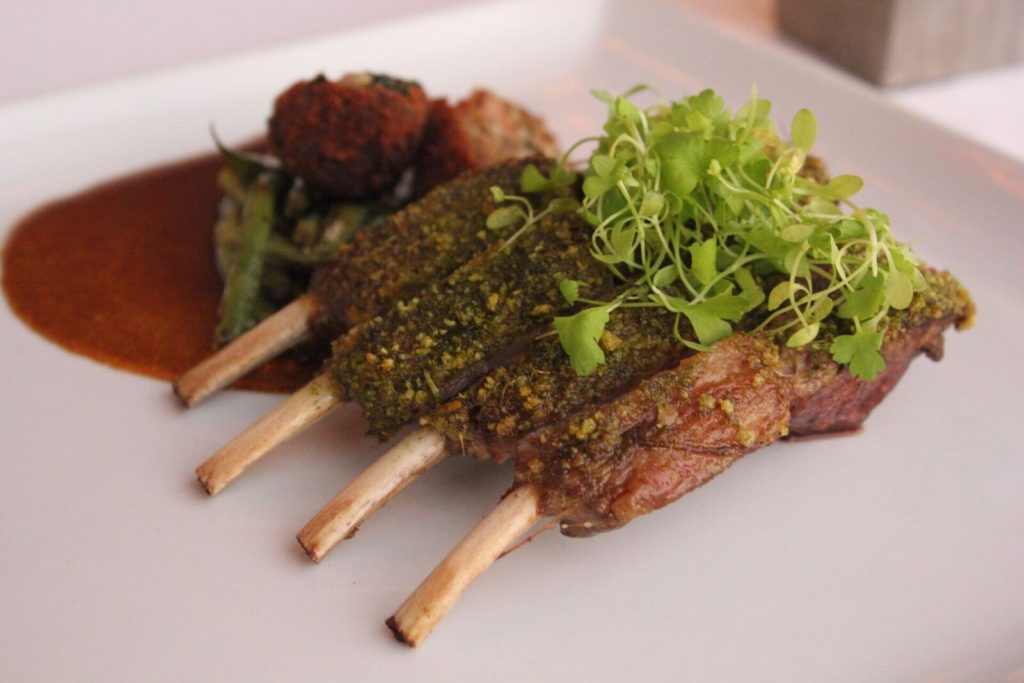 I am a lover of everything and all-things cheese.  On the other hand, Milla is a chocolate addict.  So she and I decided to have the best both worlds.  When I mentioned I was ordering the cheese tray, my server's eyes lit up.  After experiencing this phenomenal presentation, I can understand why our server wheeled out a large cheese tray with several local and global artisanal cheeses.  This tray of cheese was accompanied by truffle honey, several jams, and various nuts.  When you visit, you must try it.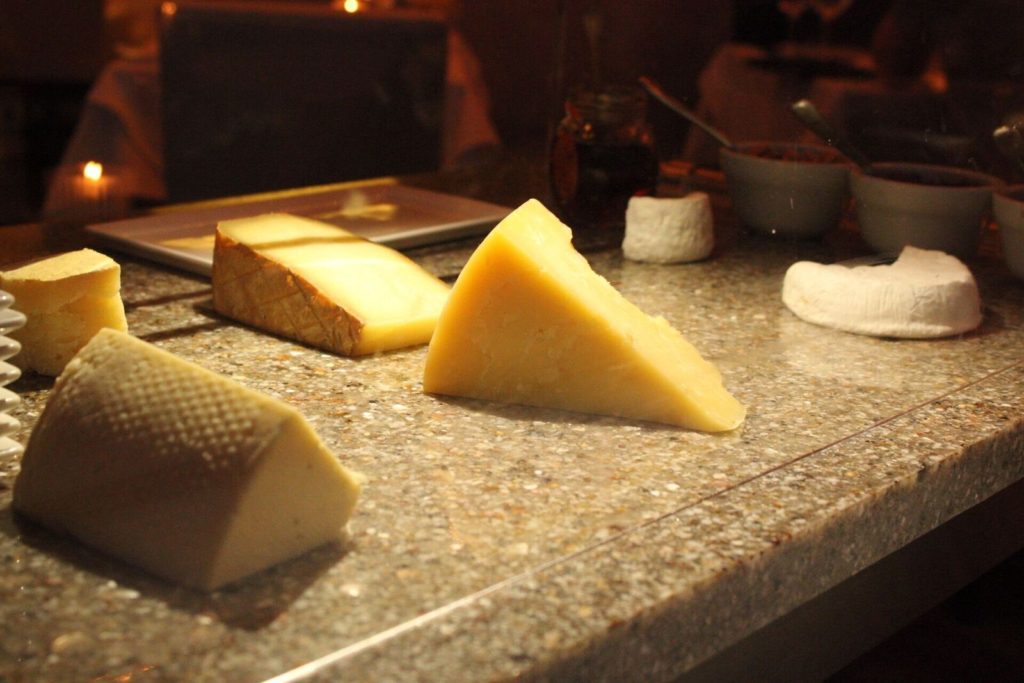 As our dining experience was coming to an end, of course we had to try dessert.  We enjoyed the frozen dark chocolate mousse.  I am not a fan of coconut although this dessert had a hint of it.  I really didn't know what to expect.  Surprisingly, it was light and not too sweet.  The coconut flavor was mild, so I was pleased with that.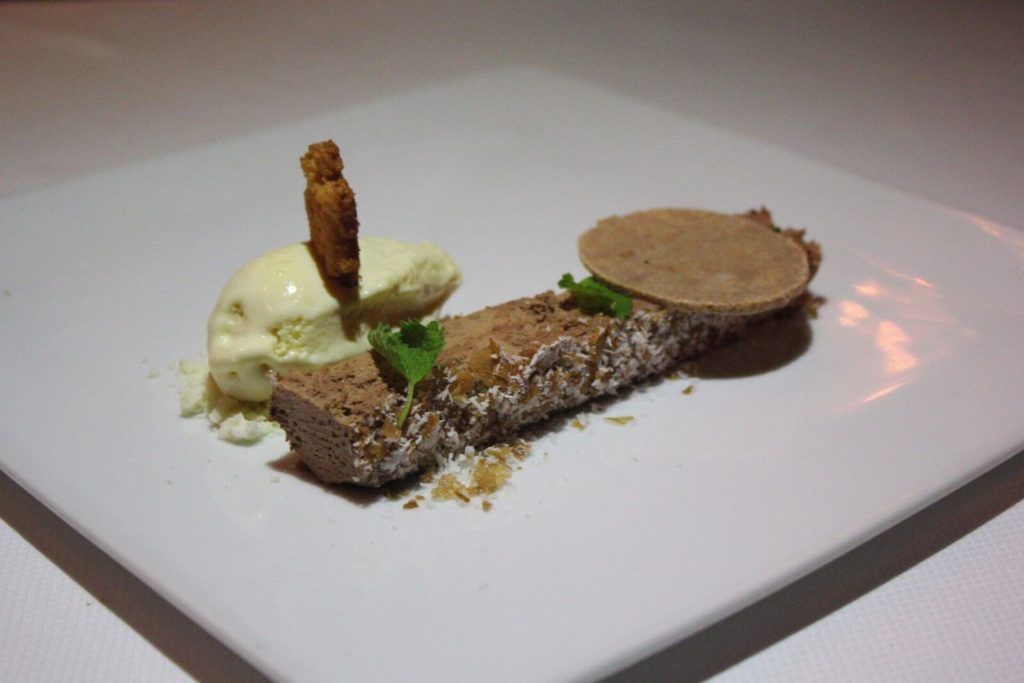 One of my favorite things about this restaurant is everything looks too good to eat and the food is not only appeasing to the eye, it's also delicious. They have over 900 wines that are hand-picked by their in-house Sommelier.  With a pleasant ambience, beautiful views, and superb customer service, Nikolai's Roof is ideal for date night, private events, wedding parties, and corporate events.
Make sure you visit on Thursday nights for a sampling of their in-house infused flavored vodkas. Flavors include: lemon, lime, cinnamon, peppercorn, tea & orange, peach, and caramel.  I am sure you will have a great dining experience when you visit.