Gameday Recipe Spiked Caramel Milkshake with Tennessee Whiskey
As the UT vs. Georgia game is rapidly approaching, I am so excited to tailgate. As I previously promised, I am gearing up for this game by sharing amazing tailgating recipes that you can prepare at home or at your own tailgate at the stadium. I have partnered with my friends at the Dairy Alliance for this touchdown of a recipe. First, we supported Georgia with a Spiked Peach Milkshake.
Now, we have to pass the ball to UT. I selected this Spiked Caramel Milkshake because it's perfect to spike with Tennessee Whiskey to represent the Vols. When making this recipe, you can use plant-based milk such as oat or almond, but I highly recommend using milk for a number of reasons. Milk's high-performance protein is hard to match, and you can increase your protein intake with milk. Did you know milk is a natural immune system supporter? Milk is naturally nutritious, containing fewer ingredients and more naturally occurring nutrients than many plant-based alternatives.
This Spiked Caramel Milkshake with Tennessee whiskey is not just a drink but a dessert experience that combines classic flavors with a sophisticated twist. It's perfect for adult gatherings, special occasions, or when you just want to treat yourself to something indulgent and delicious. The rich, velvety flavors of this Spiked Caramel Milkshake feature the smooth warmth of Tennessee whiskey, making it a perfect blend of sweet and strong, ideal for a decadent treat. You can create a batch or a single serve as well. No matter which team you choose to cheer for, just make sure to drink some milk for a real touchdown.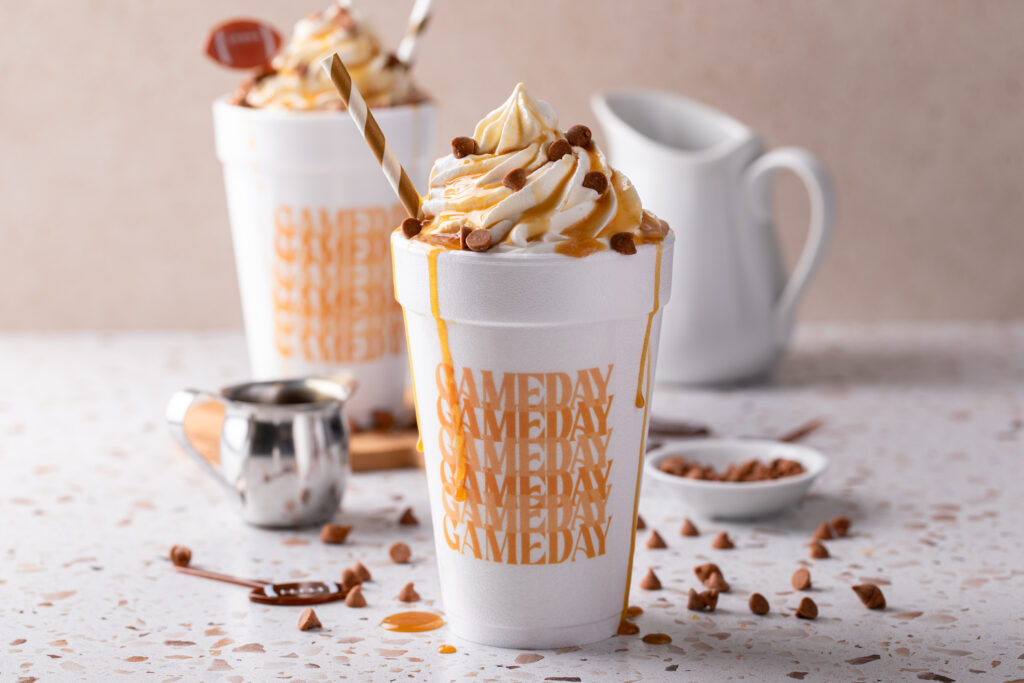 LOVE THIS RECIPE? CHECK OUT A FEW OF OUR OTHER GAME DAY RECIPS
Looking to get game day ready? Tailgating has never been this much fun! Try some of our game day favorite below!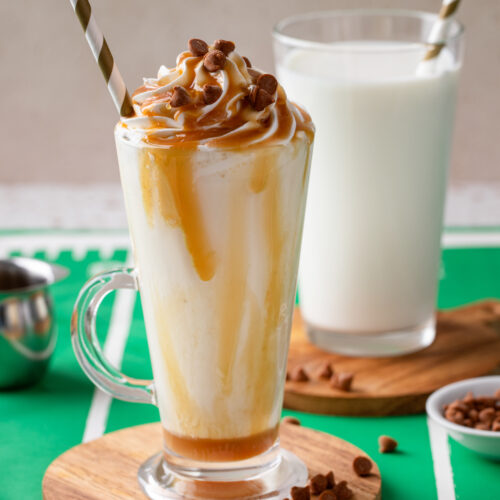 Spiked Caramel Milkshake with Tennessee Whiskey
Looking for something sweet and spiked? You have to try this perfect gamely ready Spiked Caramel Milkshake!
Ingredients
2

cups

Vanilla Ice Cream

1/2

cup

Whole Milk

(can be substituted with a plant-based option)

2

tbsp

Caramel Sauce

plus more for drizzling

1/4

cup

Tennesse Whiskey

Whipped Cream

for topping

Pinch of Sea Salt

Crushed Caramel Candies or Toffee Bits

for garnish
Instructions
*Blend the Base:** In a blender, combine the vanilla ice cream, milk, 2 tablespoons of caramel sauce, and Tennessee whiskey. Blend until the mixture is smooth and creamy. Adjust the thickness by adding more ice cream or milk to your preference.

Add a pinch of sea salt to the blend.

Pour the milkshake into a chilled glass. Top with a generous amount of whipped cream.

Drizzle additional caramel sauce over the whipped cream.

Sprinkle crushed caramel candies or toffee bits on top.

Serve your Spiked Caramel Milkshake right away. 
READ NOW, MAKE LATER: