Discover the elegance of the scoop-neck mini dress with balloon sleeves! Join me as I share my love for this chic and unexpected find that transformed my style and made me rethink how I shop for dresses.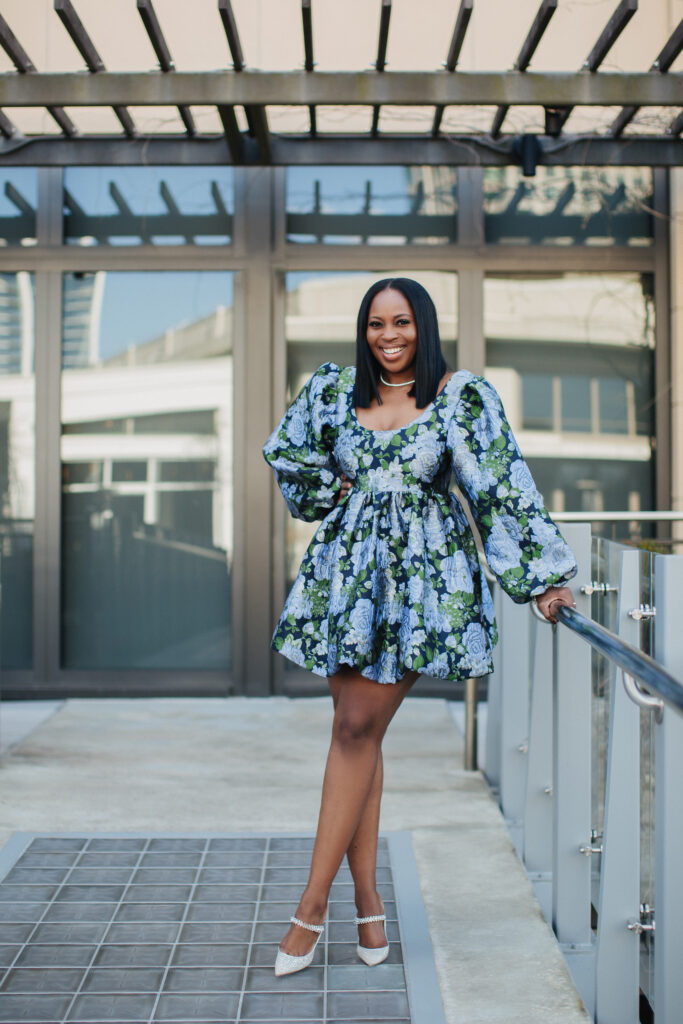 Tip of the day: Embrace your inner fashionista! Fashion is not just about following trends; it's a way to express your unique personality and style. I love experimenting with different colors, patterns, and textures, so when choosing a dress, I make sure I genuinely adore every detail of it as well as how it makes me feel when I put it on. Although the Blue and Silver Sister Jane Jacquard Floral Dress wasn't a style I'd typically choose, I held high hopes when it arrived in the mail, as its pattern was too stunning to pass up. I value having versatile, one-of-a-kind, and high-quality pieces in my closet, and to my surprise, this dress exceeded my expectations and quickly became a favorite!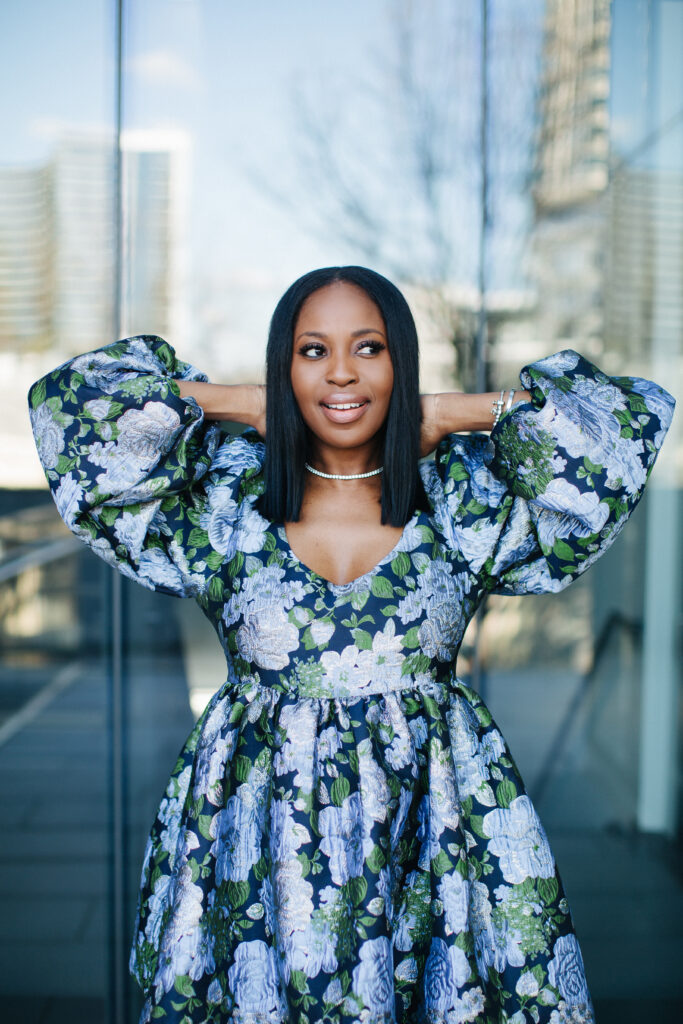 What I Love About This Blue and Silver Jacquard Floral Dress
When I tried it on, the fit was perfect, hugging me in all the right places; the fabric felt luxurious yet comfortable against my skin; and the attention to detail was impeccable. The dress featured delicate pleats that effortlessly cascaded down the skirt, creating a playful movement with every step I took. I couldn't help but twirl around in front of the mirror! It's rare to find a dress that not only looks stunning but also makes you feel confident and empowered, and this Blue and Silver Sister Jane Jacquard Floral Dress did just that.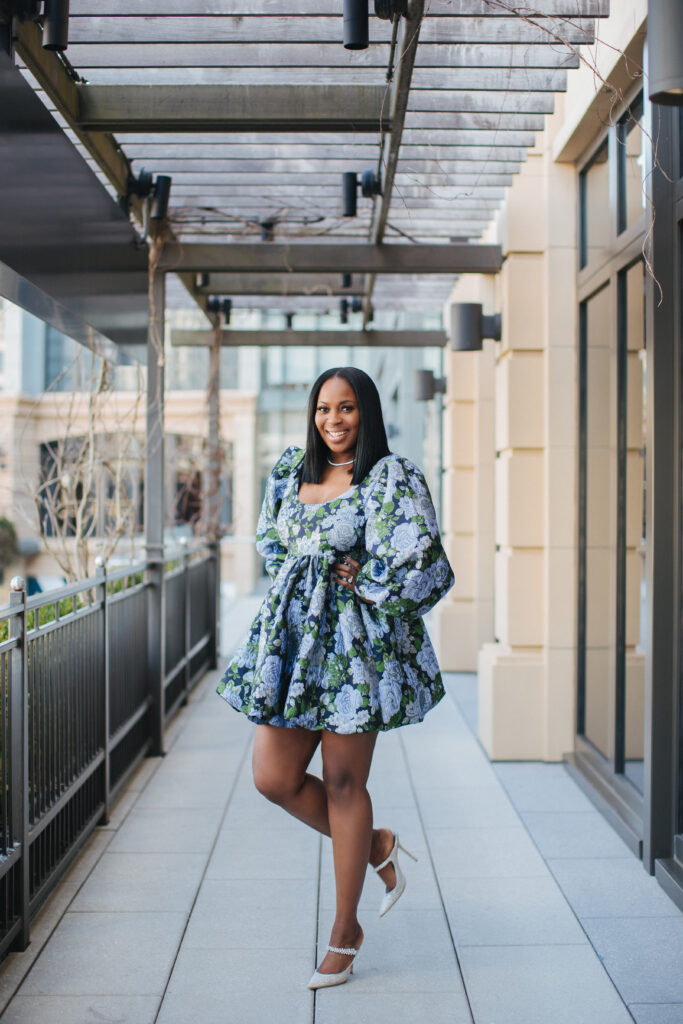 This Blue and Silver Sister Jane Jacquard Floral Dress perfectly balances its elegant balloon sleeves and dramatic deep V in the back. Its sophisticated floral pattern in metallic blues, greens, and silver makes it a true work of art. Whether I wear it to a formal event or on a date night out with my husband, it never fails to turn heads. The attention to detail in its design is evident, from the carefully placed darts that create a flattering silhouette to the bubble hem skirt and the hidden side zipper that ensures a seamless fit. This dress has truly become a wardrobe staple, effortlessly elevating my look, and making me feel like the best version of myself. This dress has truly taken me out of my comfort zone and reshaped my approach to shopping!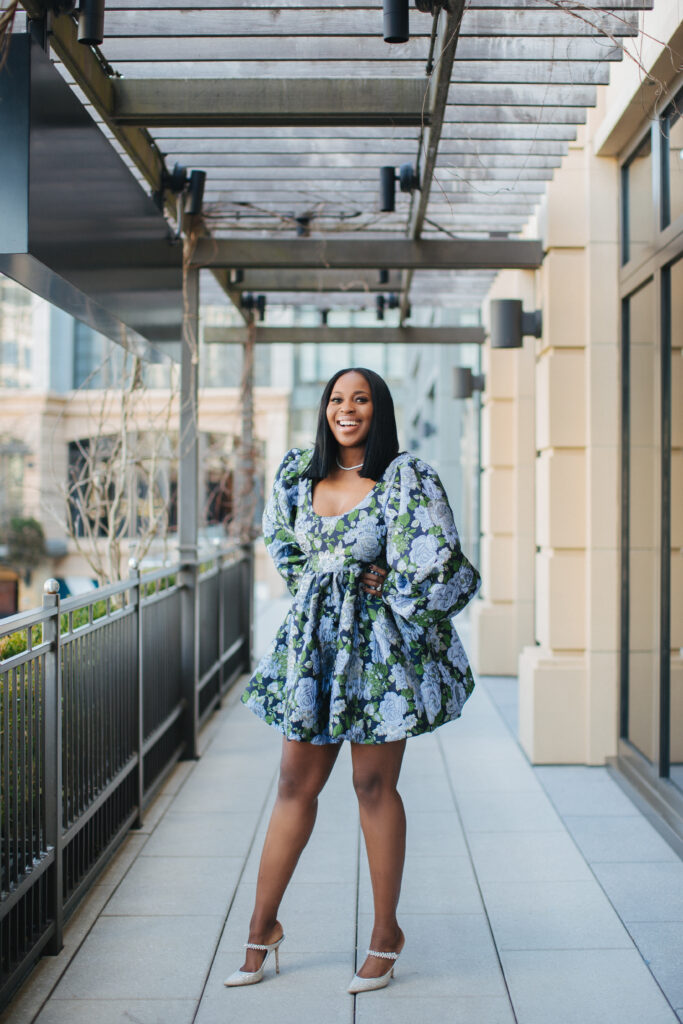 Remember, confidence is key when it comes to fashion, so wear what makes you feel amazing, and most importantly, have fun with fashion!
Follow my shop @eatingwitherica on the @shop.LTK app to shop this post and get my exclusive app-only content! #liketkit  @shop.ltk https://liketk.it/40mM3
READ NOW, SHOP LATER: