Connecting with my girlfriend over amazing food and books at the very stylish Lucian Books and Wine while rocking the perfect green vegan dress. Discover our delightful experience and get inspired for your next catch-up!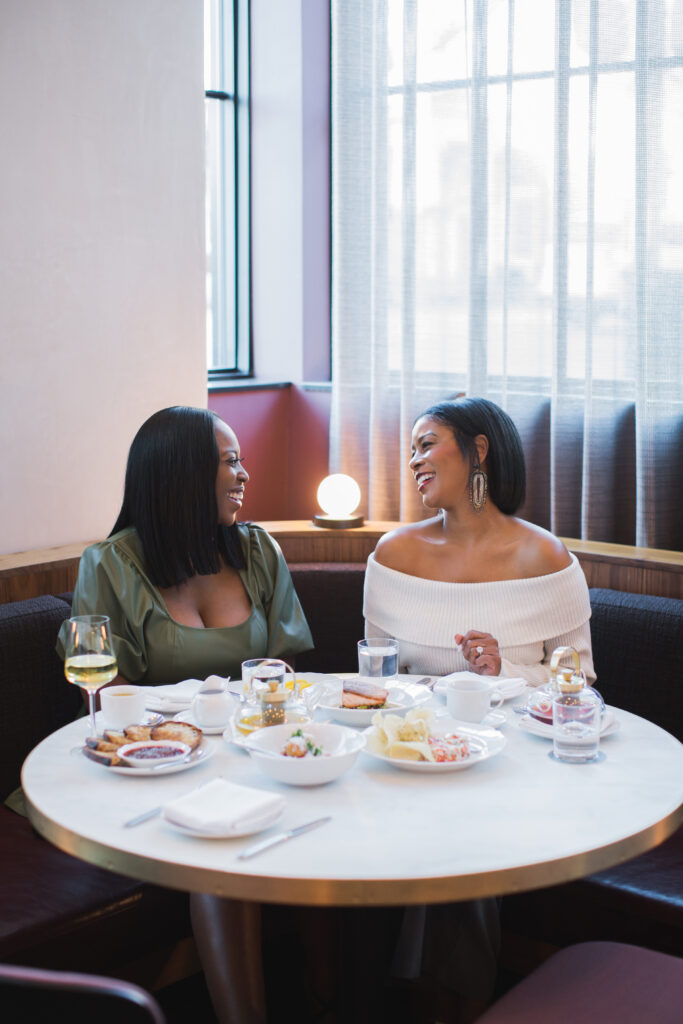 Getting together with my girlfriend at the stylish Lucian Books and Wine, we enjoyed amazing food and books while I rocked the perfect green vegan dress. Discover our lovely experience and gain inspiration for your next get-together! If you're a book and food lover, you'll be excited to hear about my meet up with Cherry Picked Style, complete with fashion and mouthwatering food details. Starting with, my lunch-date attire: the Olive ASOS Vegan Leather Dress that fits like a glove!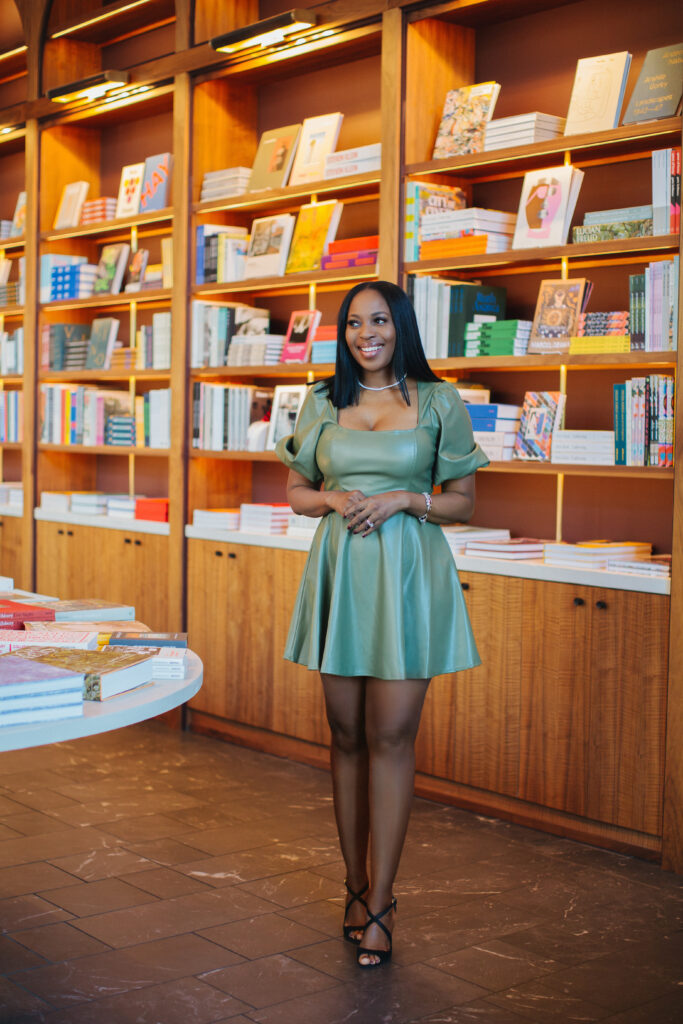 What I Love About This Olive Vegan Mini Dress
Vegan leather is used to create this stunning item, which is one of the reasons I love it. Did you know that vegan leather is incredibly comfortable, soft, water-resistant, affordable, cruelty-free, and sustainable? Also, can we talk about the puffed sleeves and the flattering neckline? These two features are both on trend: the square neckline gives the appearance of a longer neck, and the puff sleeves add style without being overpowering. The skater dress silhouette is ideal for all body types because of its gently flared skirt that sits just above the knees. This Olive ASOS Vegan Leather Dress is ideal for a wedding as well as cocktail parties, lunch, and dinner dates.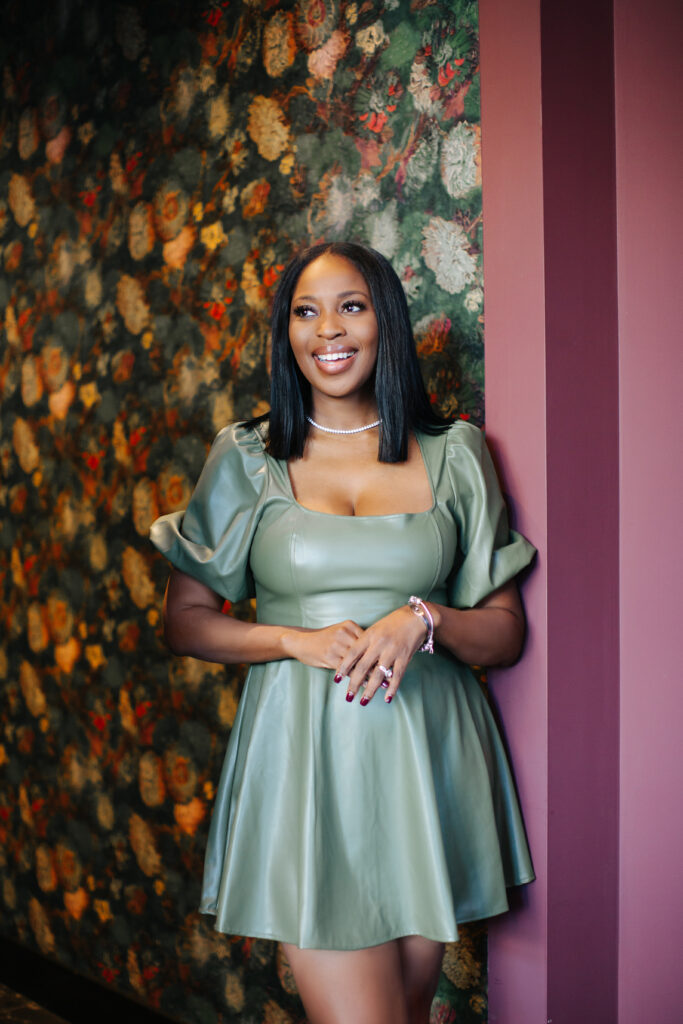 About the Vibe and Delicious Food at Lucian Books & Wine
Picture yourself surrounded by books while sipping wine and indulging in mouthwatering bites at Lucian Books & Wine, an elegant bistro celebrating life's simple pleasures: amazing food and great books. Featured in Atlanta Magazine, Bon Appétit, and The New York Times, their menu impressed me with its attention to detail in preparation and a harmonious blend of ingredients and textures; it is evident that the chef's creativity shines through each dish. This Buckhead gem is gaining popularity for its unique concept of combining literature with delicious food – so don't miss out whether you're a bookworm or foodie!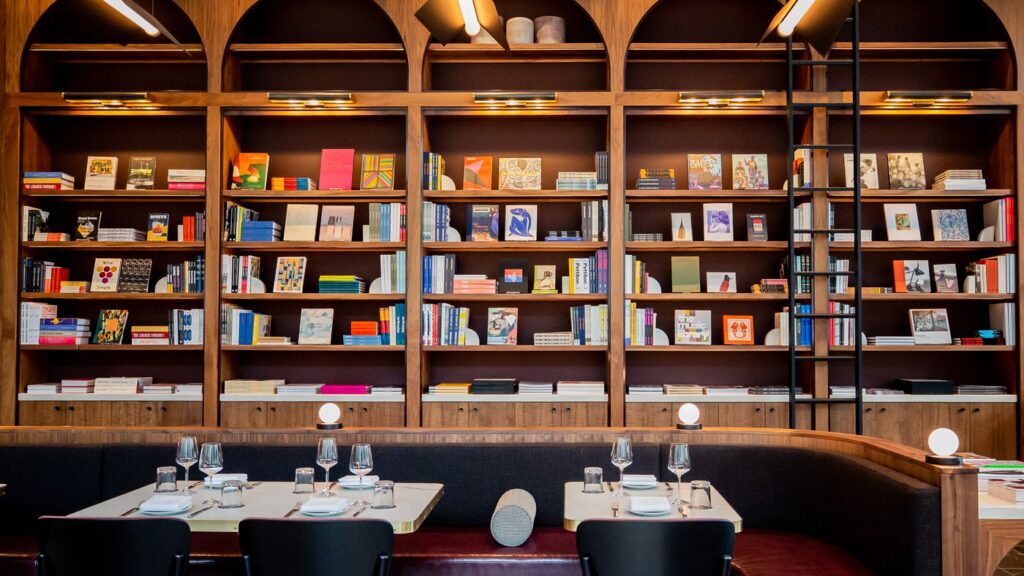 My Must-Have Food Recommendations
Lobster salad with trout roe and potato gaufrettes
Omelette with caviar and crème fraiche
Lavender panna cotta with honeycomb
Chicken liver pâté with cherry and toast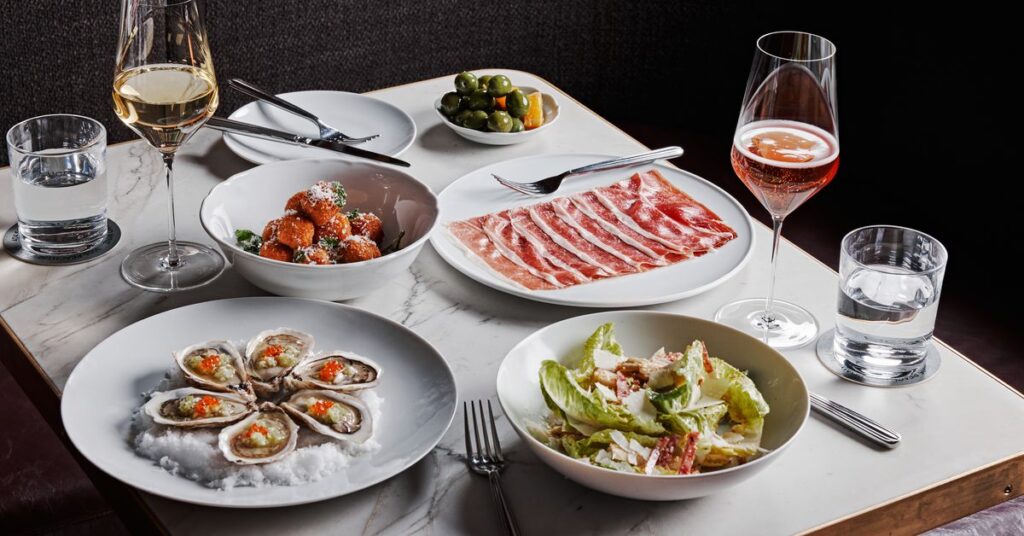 The flavors and presentation were exceptional, I can't wait to go back! Fashion, delicious food, and amazing company make the perfect trifecta for a memorable dining experience. Can't wait to take you on my next adventure.Follow my shop @eatingwitherica on the @shop.LTK app to shop this post and get my exclusive app-only content! #liketkit @shop.ltk https://liketk.it/429qL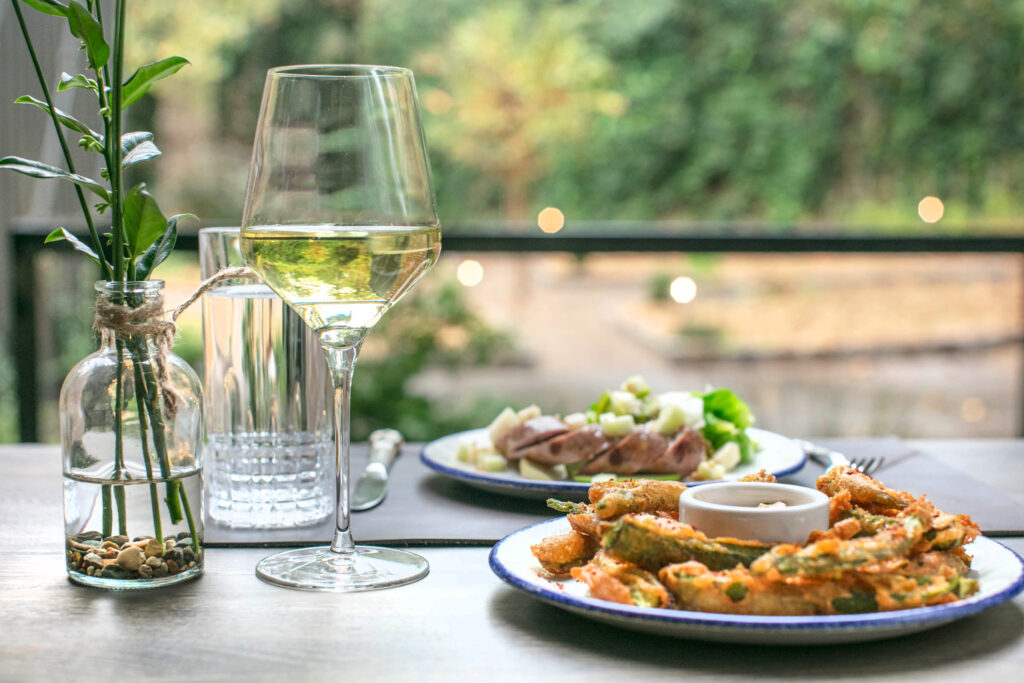 READ NOW, SAVE THIS HOTSPOT FOR LATER: