White Wine Ice Cube Grapes are sweet little boozy treats that are soaked in sparkling wine then rolled in sugar. They are super easy to make with just 3 simple ingredients, but also make the perfect sweet treat to add to any cocktail, spritzer or adult beverage.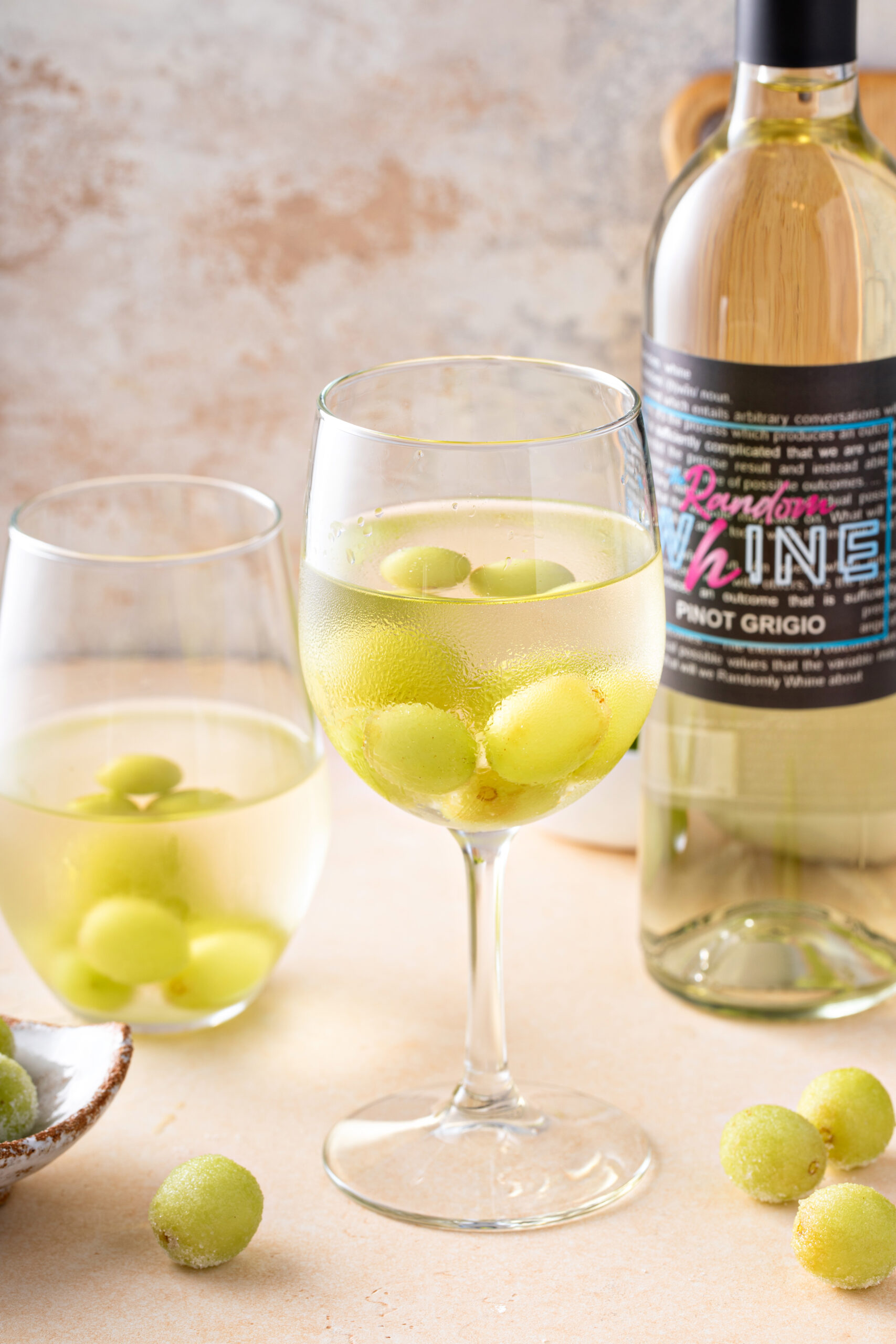 White Wine Ice Cube Grapes are great for celebrations, holidays, birthdays, and brunch. The sweetness of the sugar helps balances the intensity of the alcohol. However, be careful as sometimes these booze-infused sweet treats are hard to stop eating! Literally they are a bit addicting.
The best part with this recipe is you can make them ahead of time by a day or two, or just make ahead the day off by a few hours- either way your guests will be OBSESSED!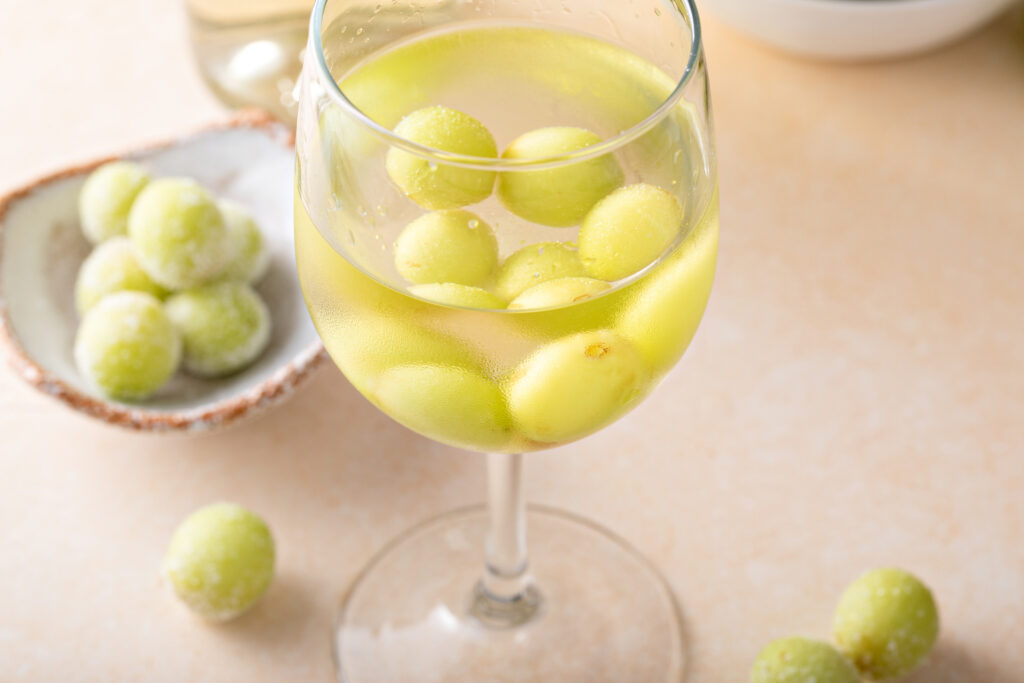 WHITE WINE ICE CUBE GRAPES
INGREDIENTS
2 1/2 cups green grapes
1 750 ml bottle of your favorite white wine
1/4 cup + 3 tablespoons sugar 
INSTRUCTIONS
In a large pitcher, pour in wine and 1/4 cup sugar. Stir well and then add grapes to soak.
Put in the refrigerator for about 12-24 hours.
Pour the wine marinade out of the pitcher and save as it tastes delicious.
Then, dry off the grapes and roll in sugar to lightly coat.
Place in the freezer for 3-4 hours until frozen.
Enjoy.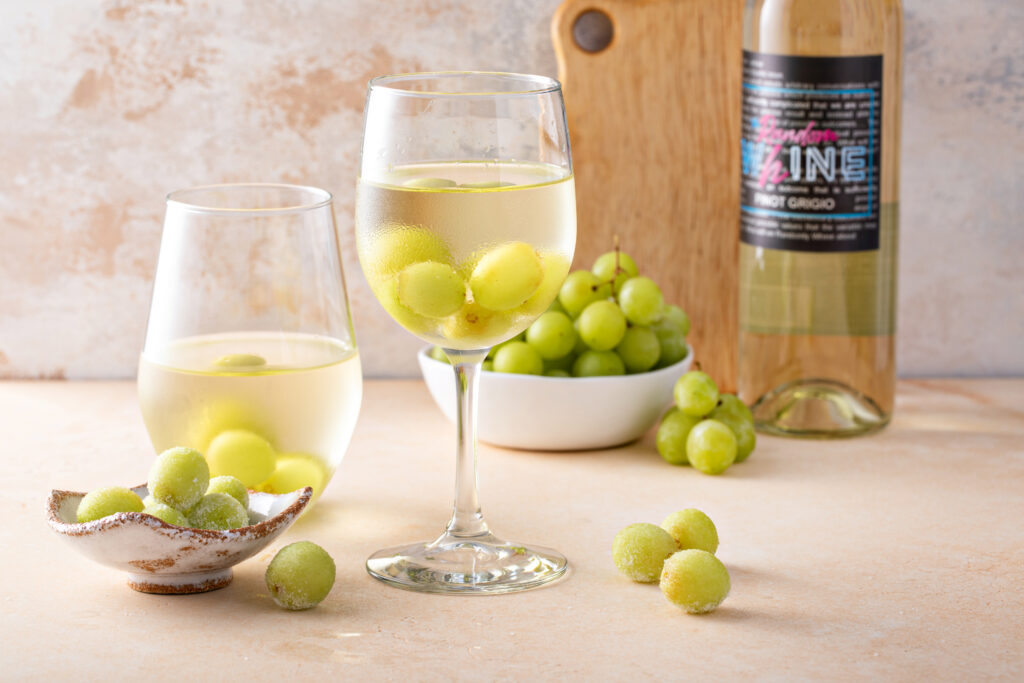 I cannot wait for you to try this amazing little boozy treat. If you do be sure to tag me on Instagram or let me know if you loved it in the comments below!
SAVE NOW, MAKE LATER: