Have you ever heard of a peanut butter board? Or a butter board? Right now they are all the rage trending on social media and TikTok- but let's be honest – who doesn't love a great board? Especially when it is filled with delicious peanut butter? Keep reading to see my take on this awesome board trend with my version of a Peanut Butter board featuring Honey Bunches of Oats Granola Chips.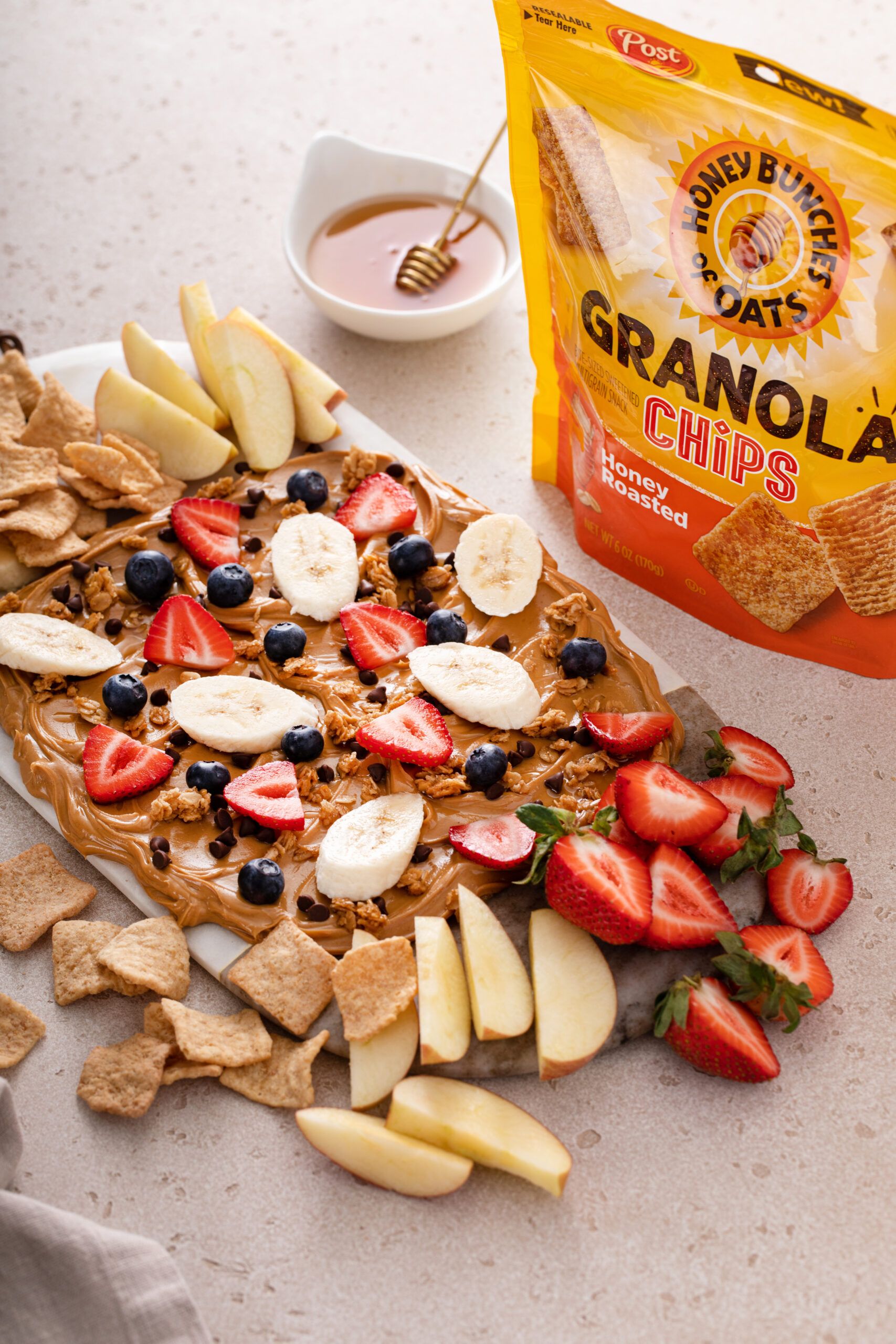 Hands down this Peanut Butter Board is the ultimate shareable snack for anytime of day! Not only is is super customizable and packed with delicious proteins, and hearty healthy fats, but it is a total blast creating and enjoying! You can do it so many other days, add your favorite fruits and nuts- this board is super customizable and for sure will be the life of any party!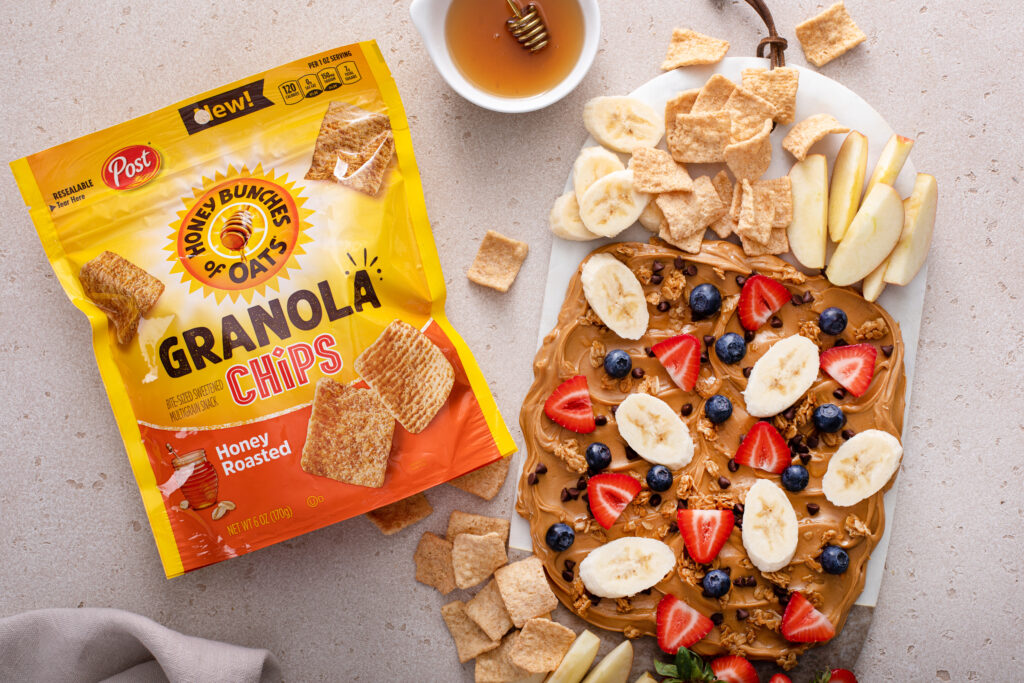 Peanut Butter Board With Honey Bunches Of Oats Roasted Honey Granola Chips
INGREDIENTS
1-2 tablespoon honey 
1 banana, sliced
1/4 cup strawberries, sliced
1/4 cup fresh blueberries
1/4 cup granola
1/4 chocolate chips 
Sliced apple, halved strawberries, and banana, for serving
Honey Bunches Of Oats Roasted Honey Granola Chips for serving
INSTRUCTIONS
Spread the peanut butter in a thin, even layer on a marble or wooden serving board, leaving room around the edges to place your dippers.
Using the back of a spoon, swirl the peanut butter to create nooks and crannies for the toppings to sit.
Drizzle the peanut butter with honey and sprinkle evenly with granola & Chocolate chips.
Top with banana slices, strawberries, and blueberries.
Served with apple, halved strawberries, and banana, and Honey Bunches Of Oats Granola Chips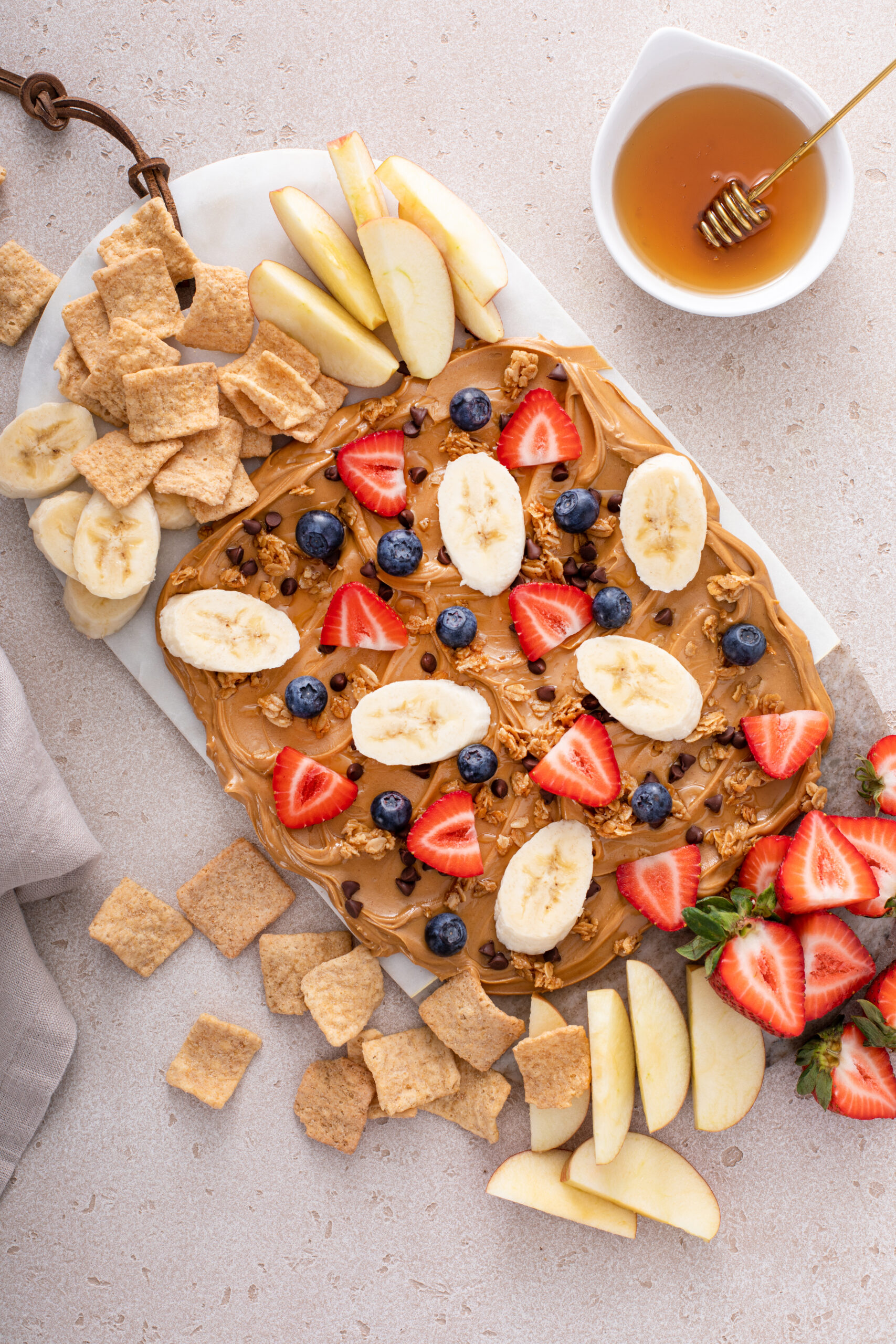 I cannot wait for you to try this amazing board. If you do be sure to tag me on Instagram or let me know if you loved it in the comments below!
SAVE NOW, MAKE LATER: