Looking for the perfect fun spin on traditional French Toast? These Strawberry French Toast Roll Ups are super fun with the delicious cream cheese and strawberry filling. Curious how to make them? Keep reading to make this recipe ASAP!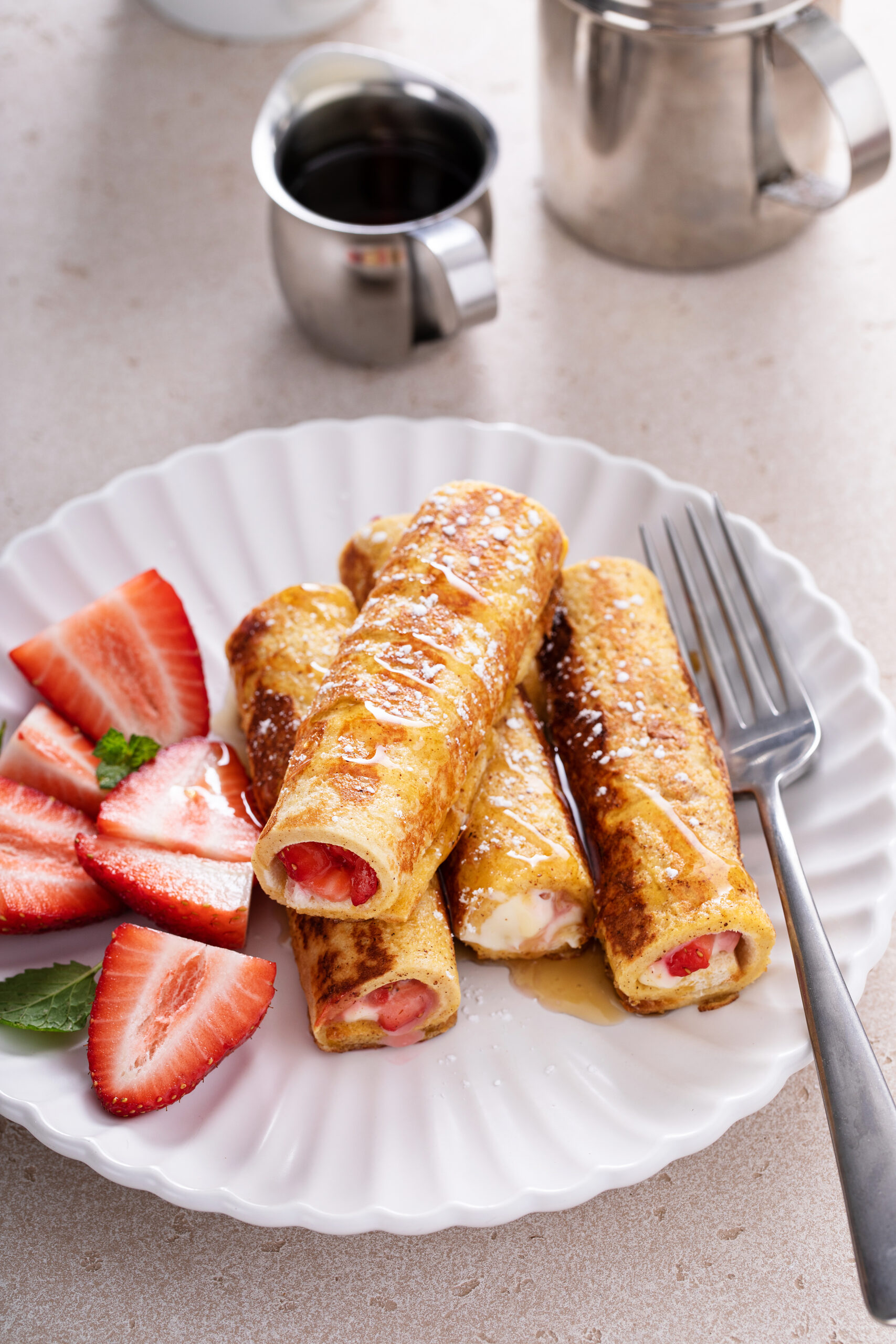 Who can turn down rolls of strawberries and cream cheese inside French toast? Not me! Not only are these perfect for the whole family, they are also super easy to make for an easy go-to breakfast or weekend brunch option. From the warm cream cheese to the delicious sweetness of the strawberries, these are pure perfection!
These roll-ups are the perfect meal, here is why!
They are kid-friendly , and picky eater approved
Easy to make
Great for breakfast, brunch or even a dessert
Super delicious
Very versatile and can be filled with multiple options
The best part of these french toast roll-ups they are super convenient and consist of things you mostly have already in your fridge, and pantry!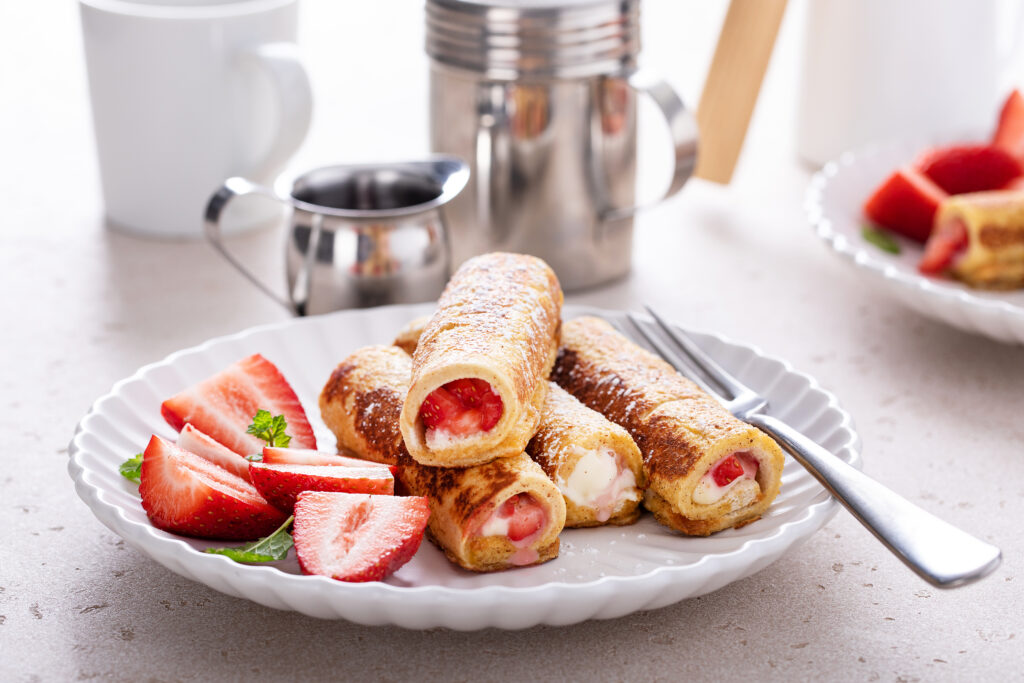 Strawberry French Toast Roll Ups
Prep Time: 20 Mins // Cook Time: 10 mins // Serves 10 Roll Ups
INGREDIENTS
10 slices white sandwich bread
1 1/2 cups fresh strawberries diced small
4 ounces cream cheese
1/4 cup powdered sugar
2 large eggs
2 tablespoons milk
3 teaspoons granulated sugar divided
1/4 teaspoon ground cinnamon
INSTRUCTIONS
Combine diced strawberries and 1 tsp sugar. Toss to coat.
In another bowl, mix softened cream cheese with the powdered sugar and stir until combined.
Flatten the bread slices with a rolling pin and trim off the crusts. Spread a teaspoon of the cream cheese mixture along one edge of the bread. Top with a spoonful of strawberries. Gently roll up the bread. Continue with the remaining bread
In a small bowl, whisk the eggs with the milk, remaining 2 teaspoons of sugar and 1/4 teaspoon of cinnamon.
Preheat your nonstick pan over medium heat. Coat with cooking spray or add a small amount of butter. Dip the rolls in the egg mixture and place seam side down on the pan. When browned, turn and continue until all sides are cooked.
Remove and serve with syrup, extra strawberries, or dust with powdered sugar.
Enjoy!
OTHER FRENCH TOAST ROLL UP FILLING IDEAS:
Nutella and Strawberries
Your Favorite Nut Butter (cashew, peanut, almond, etc) with bananas
Sausage
Bacon
Blueberries and cream cheese
Pie Filling (apple, peach, etc).
Cinnamon and brown sugar filling
I cannot wait for you to try this amazing breakfast, brunch, basically anytime food. If you do be sure to tag me on Instagram or let me know if you loved it in the comments below!
SAVE NOW, MAKE LATER: