Looking for the perfect cocktail recipe but want to exclude the alcohol from it? I am sharing the perfect mocktail recipe that is equal parts delicious and fun yet super easy to make and VERY refreshing!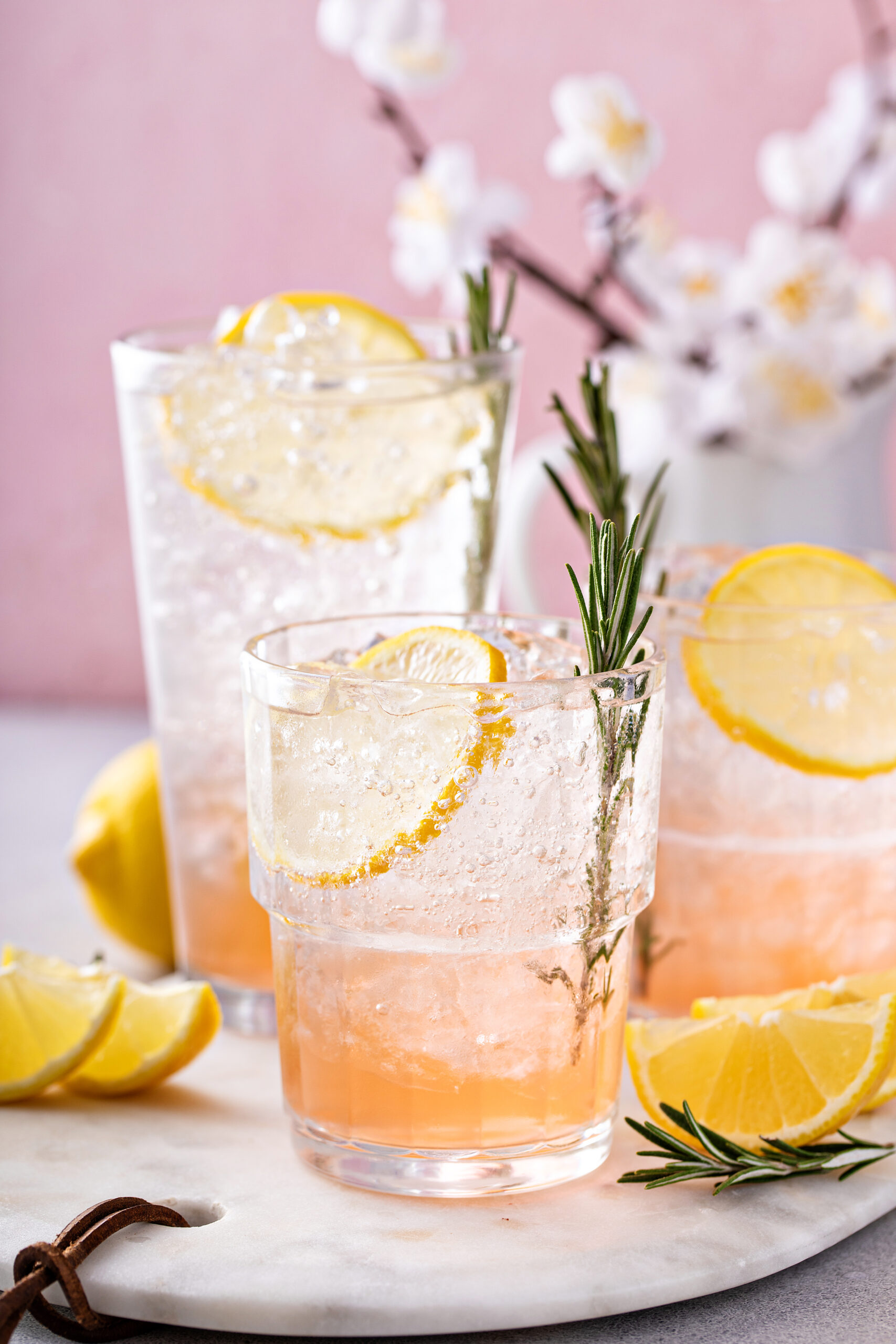 Who doesn't love a great tropical drink? This 3 ingredient EASY Tropical Mocktail is just what your tastebuds ordered! Not only is it super EASY and quick to make, it is super refreshing with it being equal parts sweet and fizzy. Hands down it is the perfect cocktail for everyone in the family to enjoy! Let's treat our tastebuds to this fun and delicious Tropical Mocktail Recipe shall we?
First things first, here's what you'll need to make this super easy and delicious recipe.
Cranberry Sparking Water:  You can use any flavor you want, but I am having a solid cranberry moment and it taste absolutely delicious mixed with tropical punch.
Tropical Fruit Juice: You need to grab your favorite juice for this- I absolutely LOVE a Tropical Fruit Juice blend as when mixed with the Cranberry Sparkling Water – it makes it literally taste like a tropical cocktail. Perfectly fizzy and sweet!
Crushed Ice: Adding a crushed ice makes it just a little more tropical and cocktail like, am I right? You can add regular ice as well- I just love crushed ice.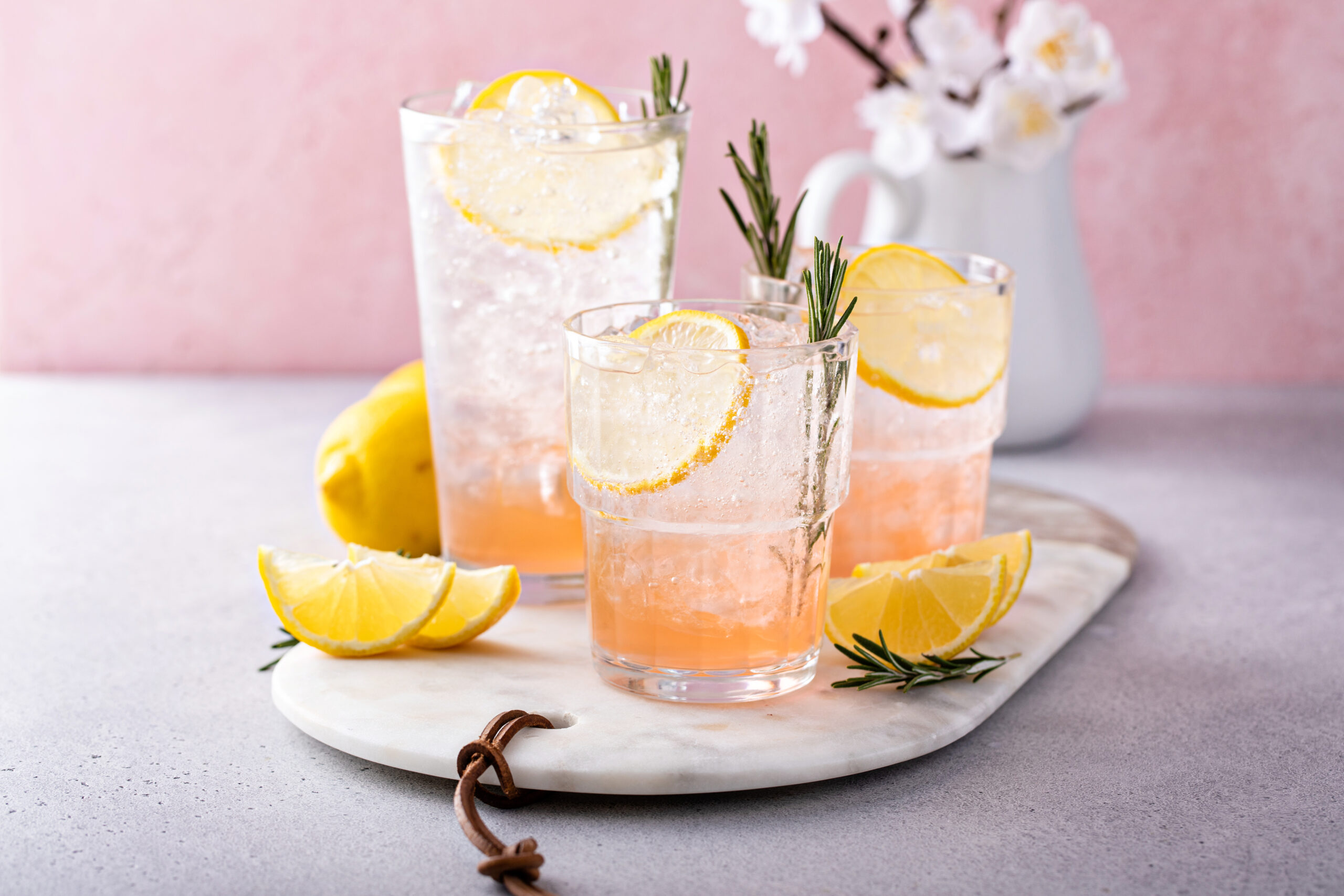 3 Ingredient Tropical Mocktail Recipe
INGREDIENTS
1/2 cup Cranberry Sparkling Water 
1/4 cup Tropical Fruit Juice 
2 cups Crushed Ice 
Garnish Strawberries, Rosemary & Lemon 
INSTRUCTIONS
Fill glass to the top of with crushed ice 
Pour juice and fill halfway with tropical fruit juice 
Top with sparkling water 
Garnish with rosemary & strawberry 
Enjoy!
FUN TIPS for this recipe:
* Want to make it more tropical? You can add a different flavor of sparkling water. A few options: Pineapple, Lime, or even Blood Orange are a few of my favorites.
* Want to make it more tart? Add Cranberry Juice or even a Cherry Juice – it will add a more tart and sour vibe to it.
* Want to jazz it up a bit? Add a few additional garnishes! My favorites are pineapple wedges, limes, or orange slices to give it a more cocktail/ tropical vibe.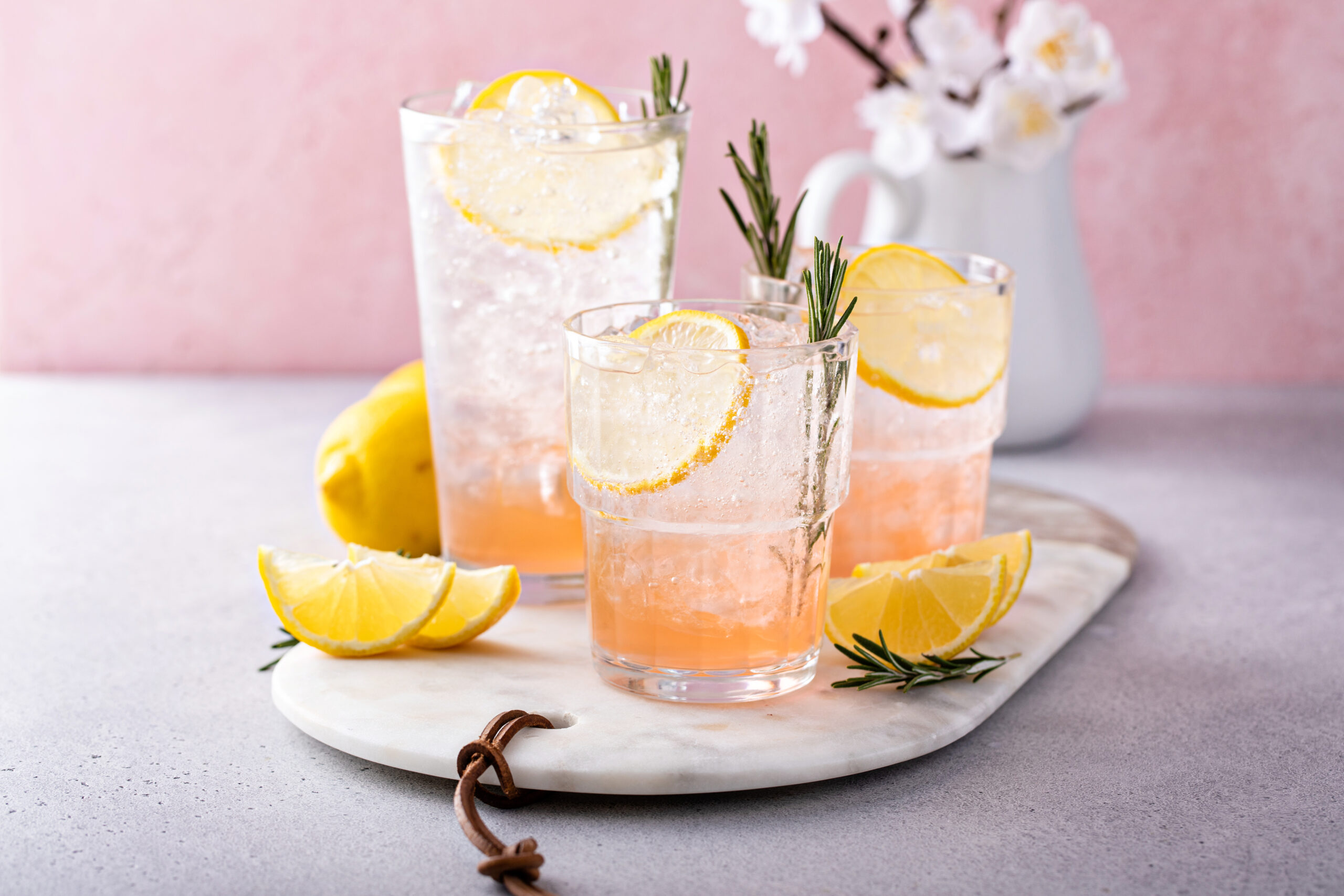 Do you love a great mocktail? If so, what are a few of your favorites?
SAVE NOW, MAKE LATER: