Looking for the perfect summer salad this 4th of July holiday? You have to keep reading to see how to make the perfect Watermelon Berry Summer Salad! Not only is it perfect for the upcoming holiday, but it also pairs deliciously with this cocktail! Light, sweet and super refreshing this is sure to be a hit at any gathering this summer!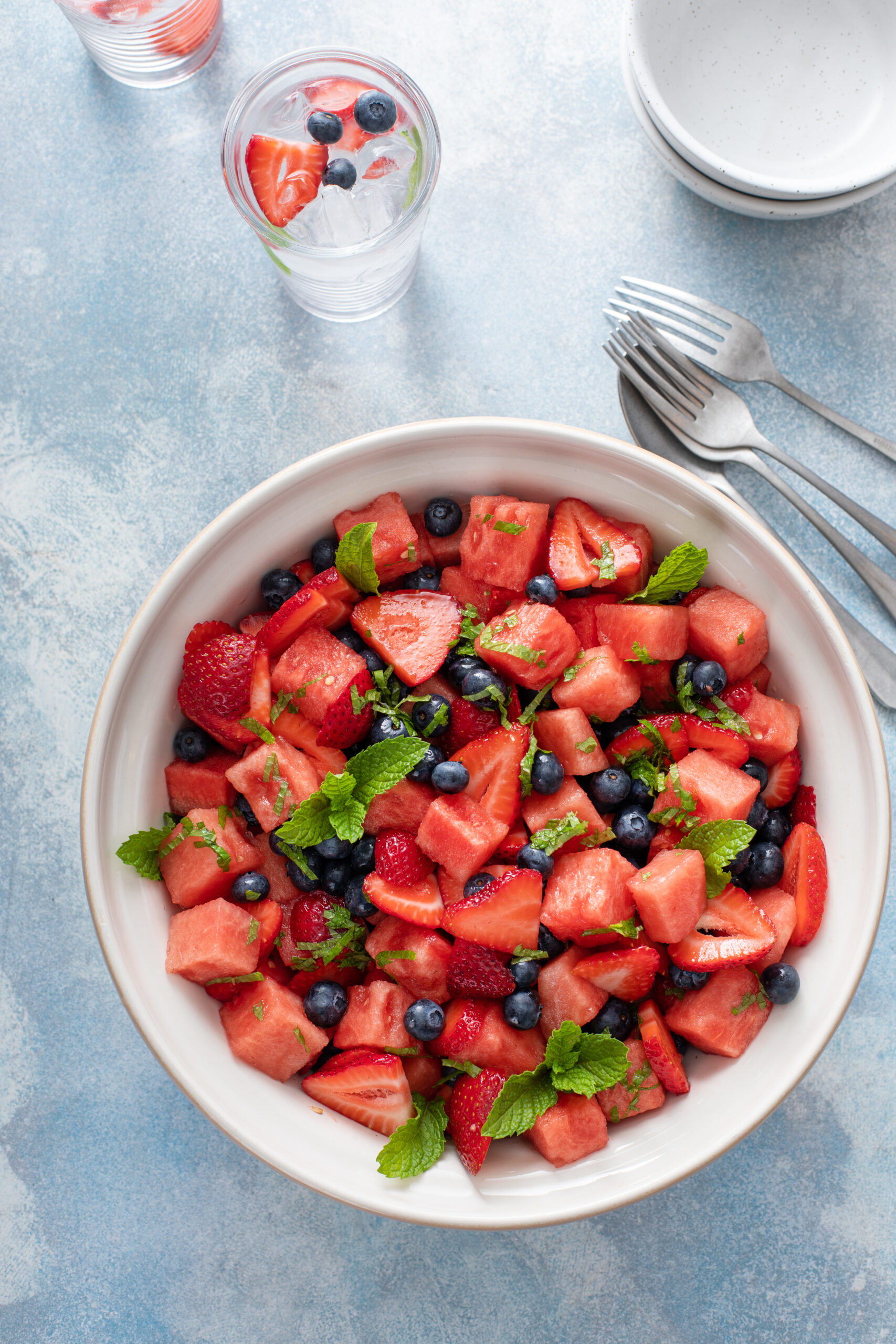 Who doesn't love a great fruit salad? Not only is this one perfect it also is super refreshing and the right amount of sweet! Whether you are looking for a easy dessert alternative or something as the perfect side dish, this salad is hands a summer staple in our house.
Watermelon Berry Summer Salad
INGREDIENTS
8 c. cubed watermelon, about 1″ in size 
 4 c. cups sliced strawberries 
 3 c. blueberries 
 18 large mint leaves, chopped 
 1/2 c. fresh lime juice 
 4 Tablespoons of honey
INSTRUCTIONS
Place fruit in a large bowl.
In a small bowl, combine chopped mint, lime juice, and powdered sugar. With the back of a spoon, muddle the mint to release its flavor.
Drizzle mixture over fruit. Gently fold to combine.
Then place in the fridge to chill, and to let the fruit juices mingle. This can be made a few hours prior to serving. Just be sure to fold right before eating.
Enjoy!
What is your perfect summer salad? Do you love a great fruit salad? Let me know in the comments below!
SAVE NOW, MAKE LATER: