Looking for the perfect light summer salad this year? I have the perfect one for you! This Tuna Avocado Salad screams summer all while being tastefully delicious with array of flavor making it perfect for day or night! Keep reading to make this delicious summer salad!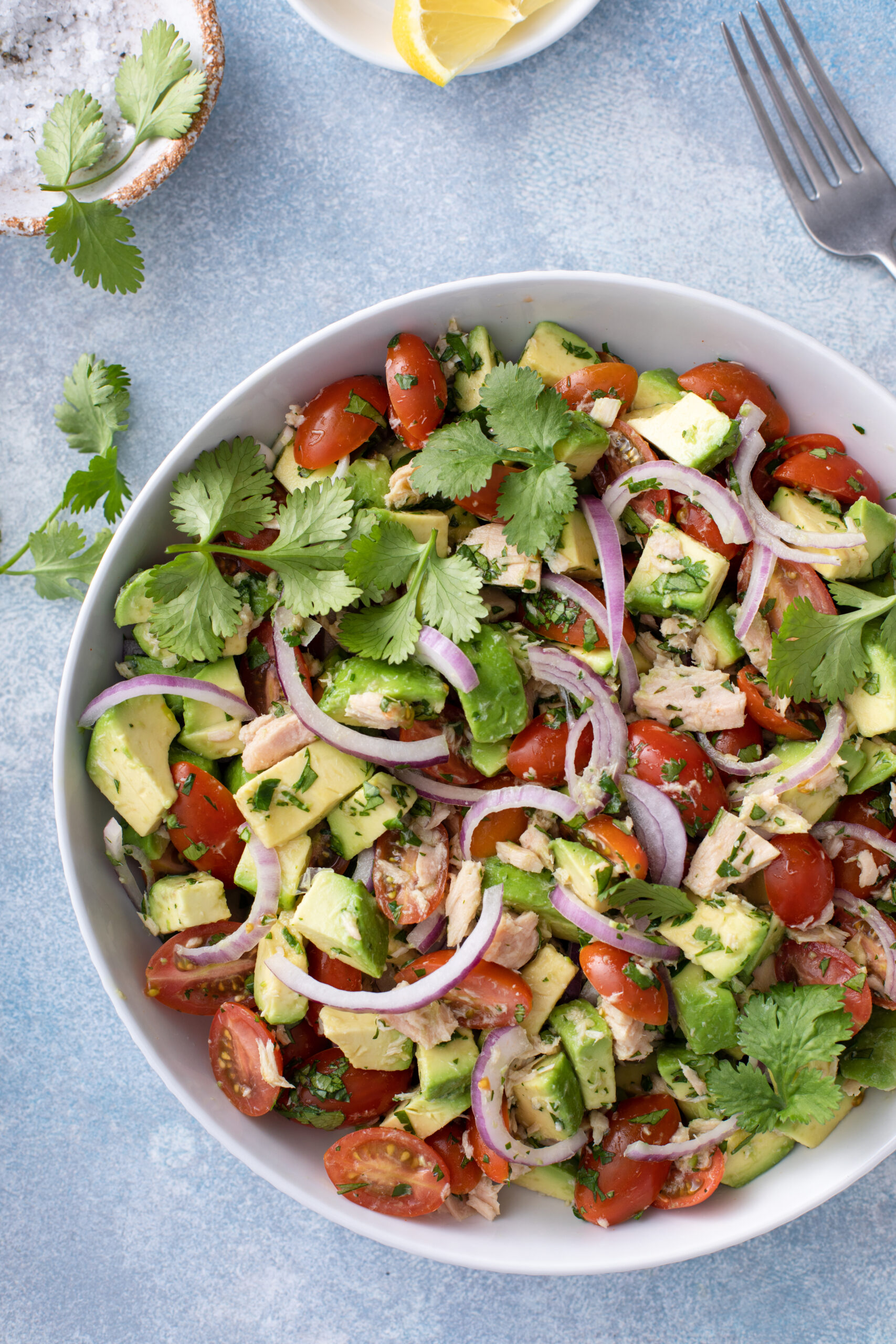 From the cherry tomatoes to the red onion to the hint of cilantro this salad makes the perfect summertime companion to just about anything including my favorite drink of the season! I love that this salad is summer light especially on a hot Atlanta day! What do you think?
Tuna Avocado Salad
INGREDIENTS
2 avocados
3 cups cherry tomatoes
½ red onion
5 oz. tuna in oil
1 small bunch of cilantro
1 tbsp. lemon juice
Salt and pepper, to taste
INSTRUCTIONS
Cut the cherry tomatoes and avocados into small pieces.
Slice the onion thinly and chop the cilantro.
Place the veggies into a large mixing bowl.
Add the tuna, lemon juice, and a generous amount of salt and pepper.
Mix well and enjoy!
What is your perfect summer salad? Do you love a great Tuna Avocado Salad? Let me know in the comments below!
SAVE NOW, MAKE LATER: