Recipe: Apple and Goat Cheese Salad
Salad is one thing that is permanently apart of my meals, and it's something that I could indulge in every single day of my life. Salad doesn't need to be boring or bland. There are so many different combinations that you can create and so many proteins that you can add. The creations are endless.
I am a huge believer in "you are what you eat."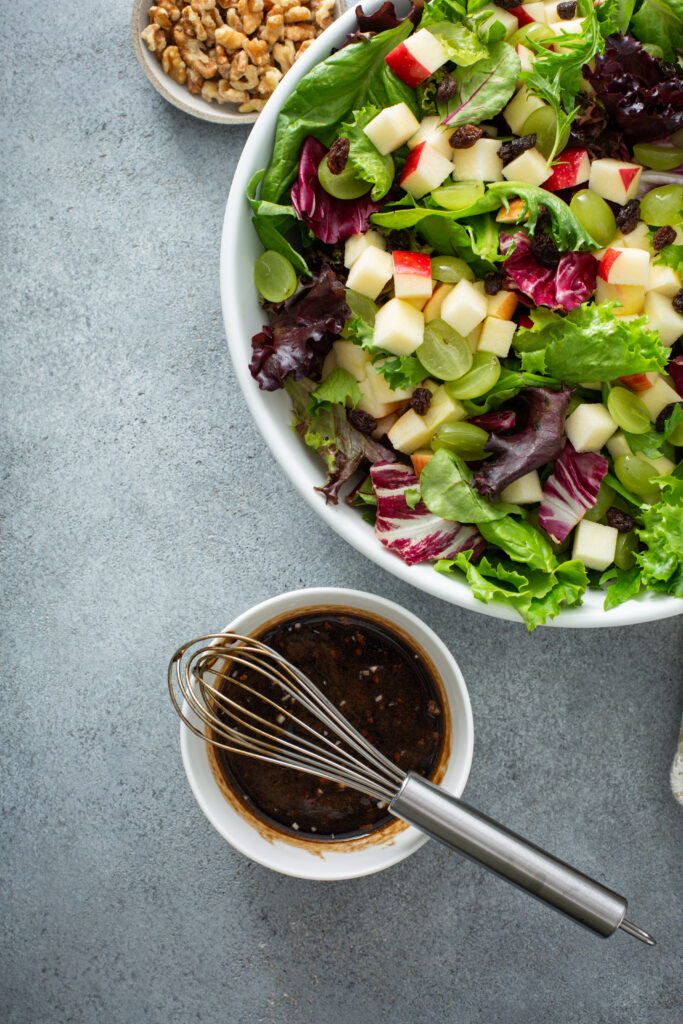 A healthy, well-balanced diet can help us think clearly, be more alert, and improve our concentration and attention span. Some benefits of a healthy salad is that you'll get access to good fats. Additionally, vegetable and fruit salads are full of fibre, and eating a salad a day is directly correlated with higher nutrient levels.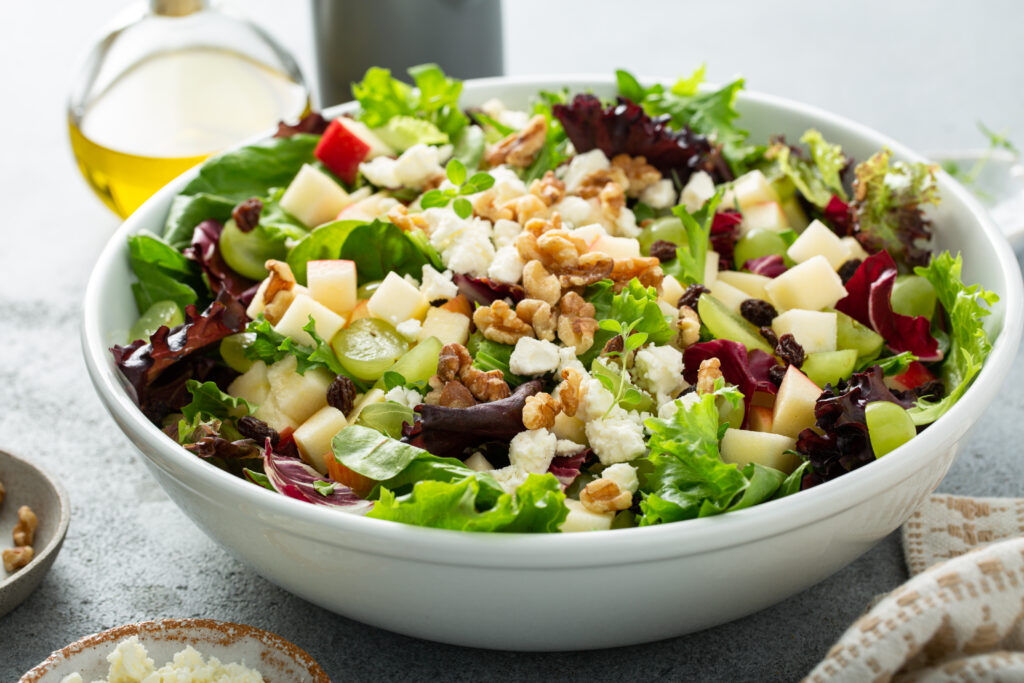 When you aren't eating healthy or balanced meals, this can lead to fatigue, impaired decision-making, and can slow down reaction time. I love sharing salad recipes on the blog. This apple and goat cheese salad is simple to create, and you can find all these ingredients at your local supermarket. If you aren't a fan of goat cheese, you can replace it with shaved parmesan or feta cheese.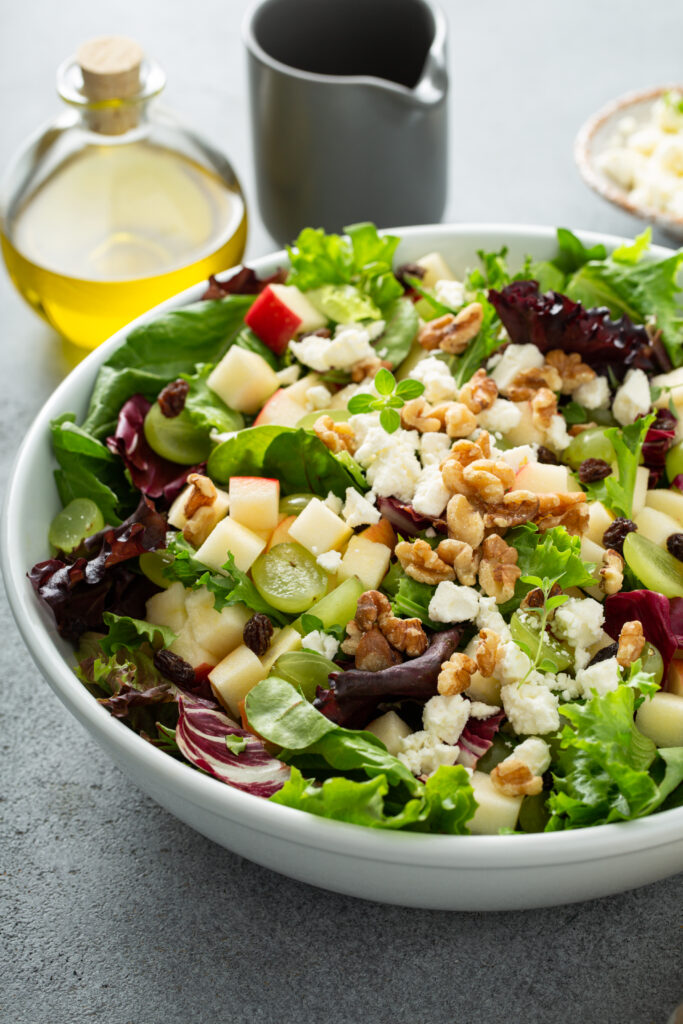 Apple and Goat Cheese Salad

Ingredients
6 cups of torn mixed salad greens
2 medium apples, chopped
1/2 cup raisins
1/2 cup green grapes, halved
2 tablespoons olive oil
4-1/2 teaspoons balsamic vinegar
1 tablespoon honey
1-1/2 teaspoons lemon juice
1 garlic clove, minced
3 tablespoons chopped walnuts, toasted
2 tablespoons crumbled goat cheese
Directions
In a large bowl, combine the greens, apples, raisins, and grapes. In a small bowl, whisk the oil, vinegar, honey, lemon juice, and garlic. Pour over salad and toss to coat. Sprinkle walnuts and goat cheese over salad. Enjoy!