This recipe is sponsored by Truly Grassfed. All ideas are my own.
Valentine's Day means different things to many people. Timeless and romantic, breakfast in bed is a simple act of service that says "I love you."  Ane one of the best things about breakfast in bed is that you can create a meal that is simple or over the top.  There is nothing better than waking up to the fresh smell of bacon, a stack of waffles, and mimosas.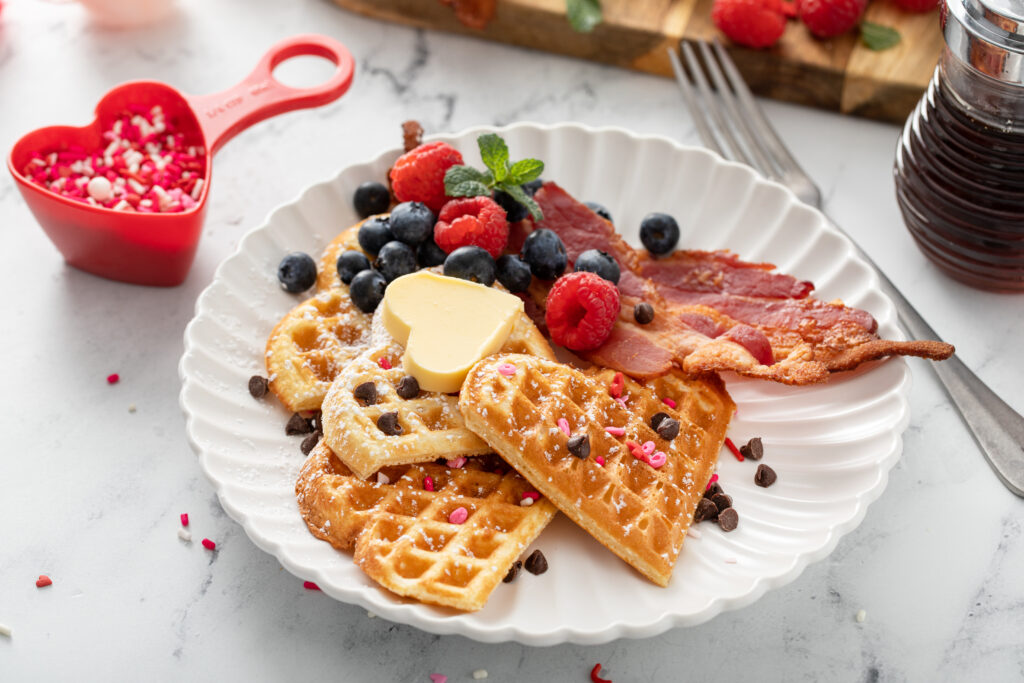 This recipe for Valentine's Day is a perfect way to start the morning with love for the one that you love. Now, keep in mind that different couples have different work shifts. Just because your significant other might not be able to enjoy dinner, doesn't mean that Valentine's Day is canceled. So let's improvise.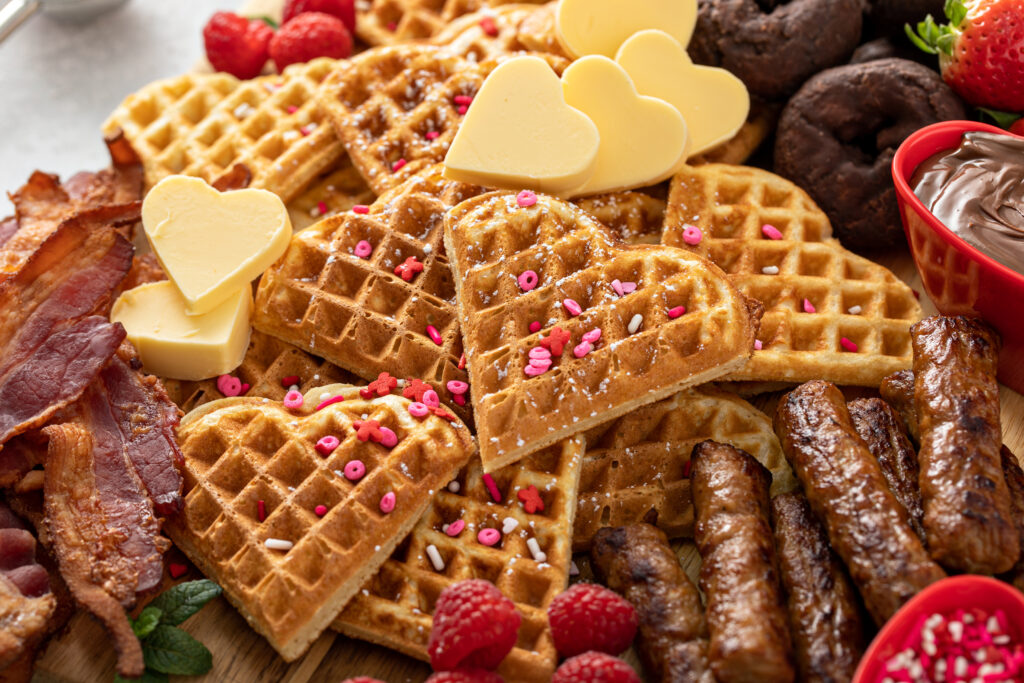 Remember, breakfast is the most important meal of the day, and Valentine's Day is about celebrating love. No matter who you're celebrating with — friends, family, or a romantic partner — a breakfast board is simple to create and will make them feel loved as soon as they awake.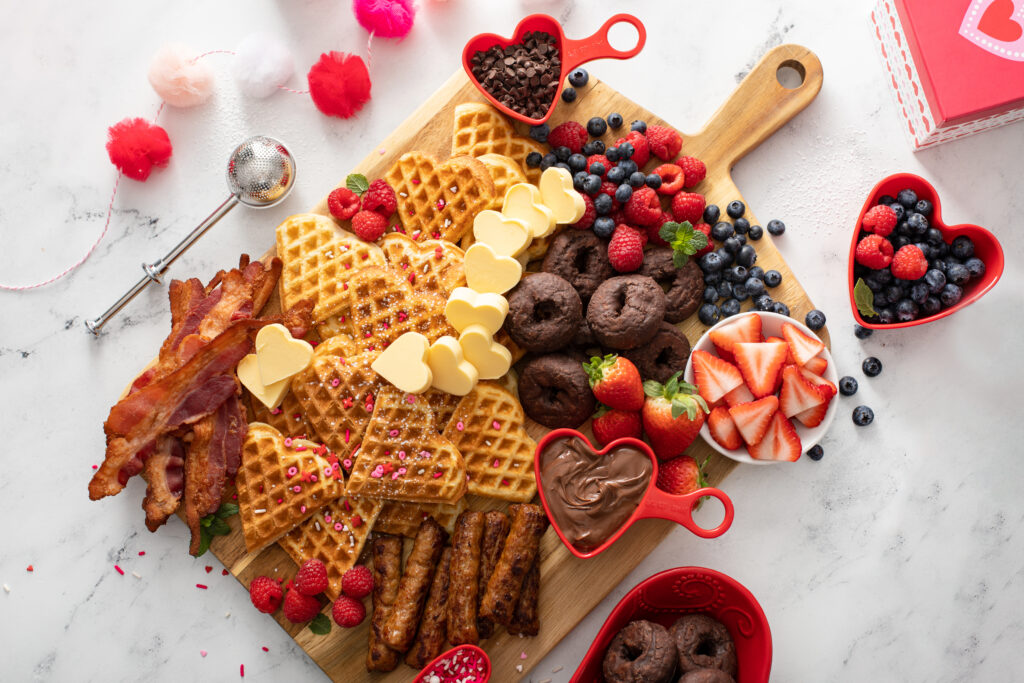 Here are some tips to add extra XOXO to your breakfast:
Plan your meal ahead of time. Make sure that you have everything you need the night before.
Add flowers. Flowers are the perfect touch to a morning of love.
Serve their food on a nice tray.
Include your significant other's favorite morning beverages such as: mimosas, lattes, espresso martinis, or freshly squeezed orange juice.
Clean the kitchen after cooking. It's such a buzzkill to wake up to a fabulous breakfast in bed but then having to encounter a dirty kitchen afterwards.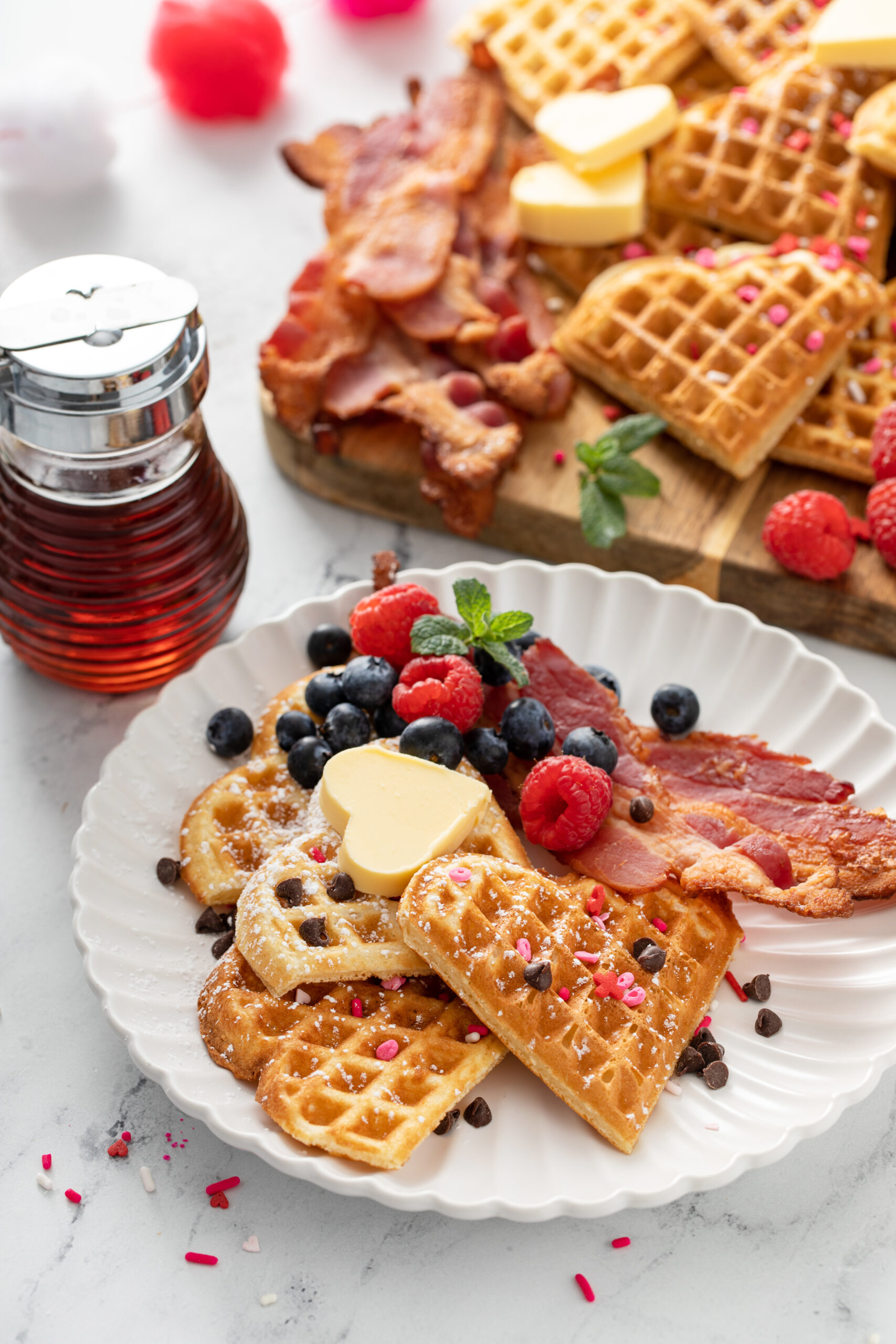 Valentine's Day Platter
4 cooked sausage links
4 heart-shaped waffles
4 strips of bacon
6 strawberries, sliced
1 cup of blueberries
1 cup of raspberries
1 cup of chocolate chips
Several mini chocolate donuts
Garnishes in a small glass
Maple syrup
Nutella
Powdered sugar
Strawberry & white sprinkles
Directions
Arrange all ingredients on the board. Top waffles with garnishments. Serve and enjoy!