Pumpkin Bars with Cream Cheese Swirl
This Recipe is Sponsored by The Dairy Alliance.

I have partnered with my friends at the Dairy Alliance for this awesome fall recipe. With much cooler temperatures approaching, fall is definitely here, which means comfort food and cozy sweaters. Nothing says, "Hello, fall," like the scent and flavor of pumpkin. Whether it's a pumpkin-spiced latte, pumpkin cookies, or pumpkin roll, I always look forward to this time of the year.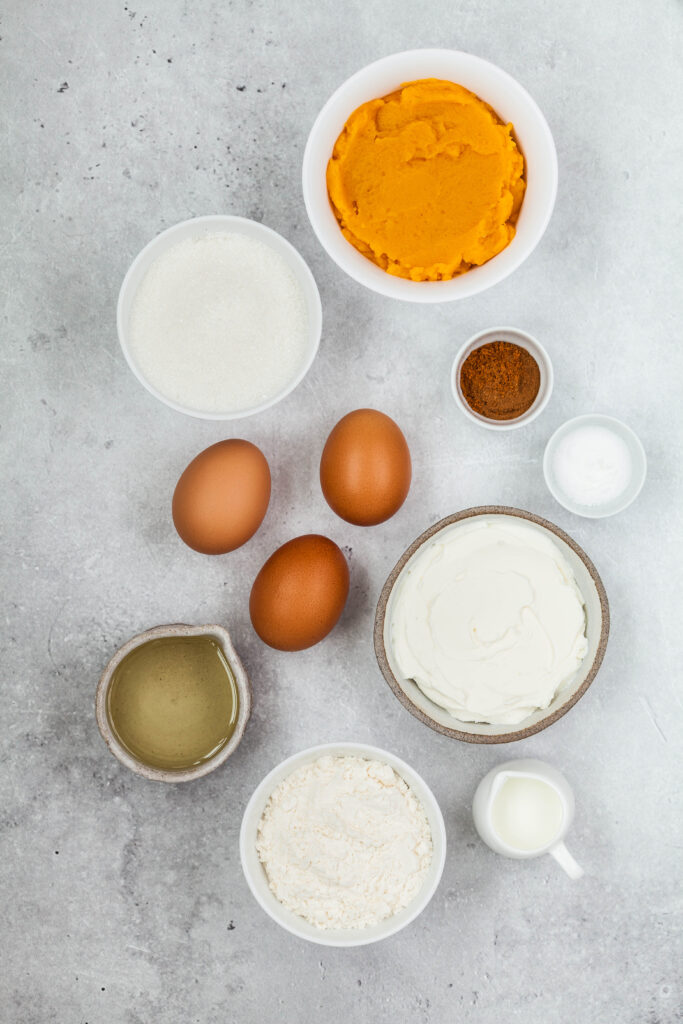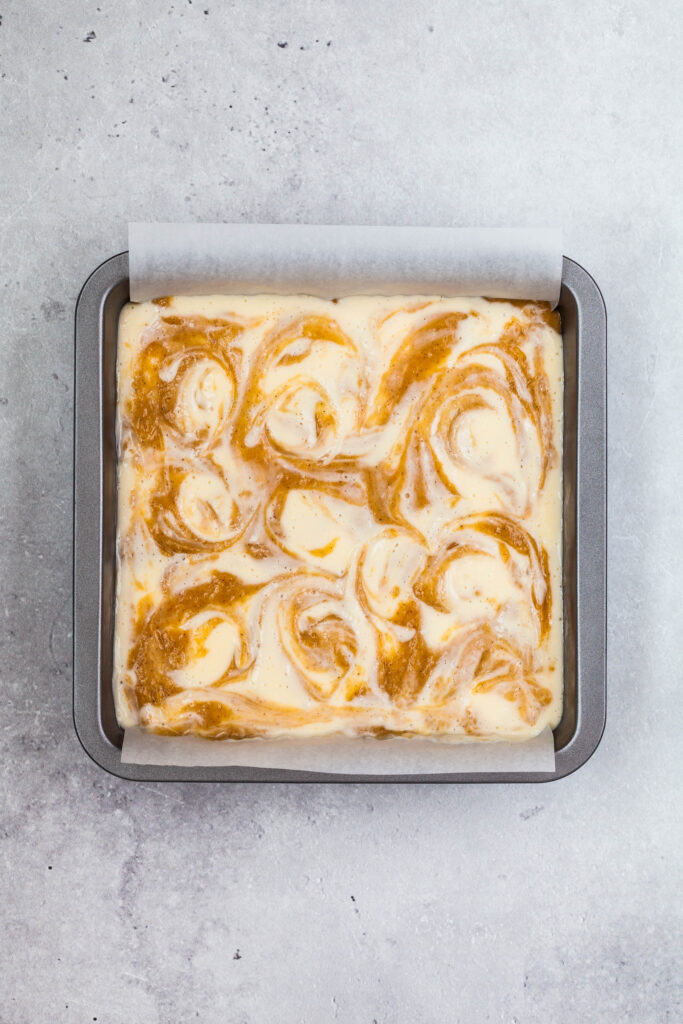 If you are like me, you have an occasional sweet tooth. So today I am going to share one of my favorite dessert recipes for fall: Pumpkin Bars with Cream Cheese Swirl. This dessert is the perfect combination of sweet and savory. Not only is this recipe an ideal dessert, but you can also have these bars for breakfast with a cup of coffee.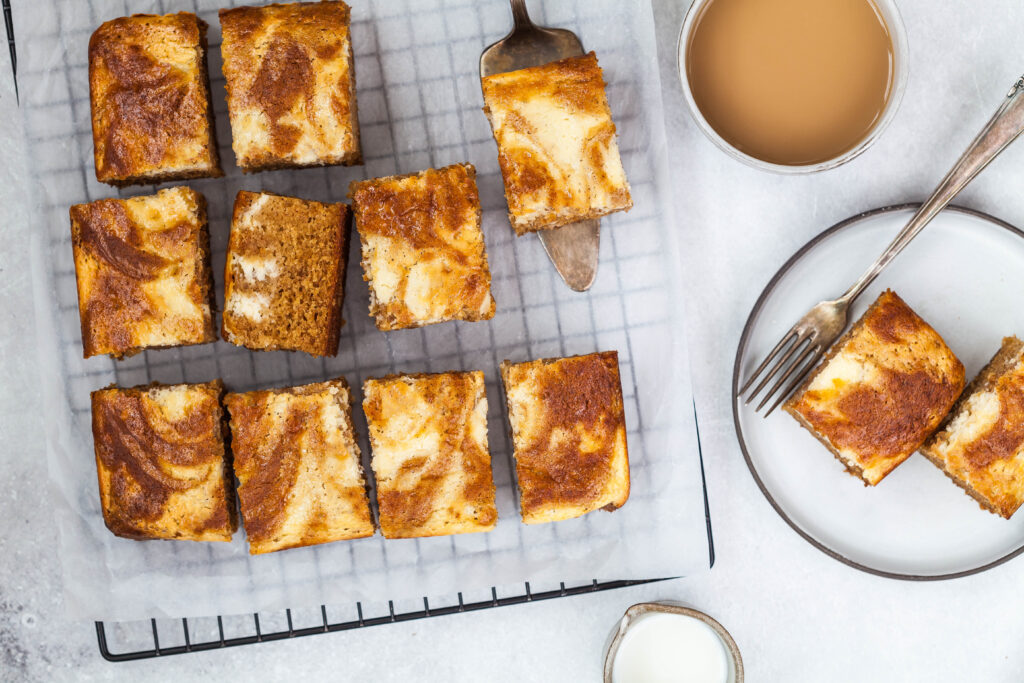 You will need the following key items: cream cheese, eggs, and milk. Dairy products are loaded with essential vitamins and minerals, including carbohydrates, protein, calcium, phosphorus, potassium, vitamins A, D, B12, riboflavin, and niacin. Milk and other dairy foods are essential for bone health at all stages of life.
You will be amazed at how simple this recipe is to create. So get ready! These bars are absolutely delicious!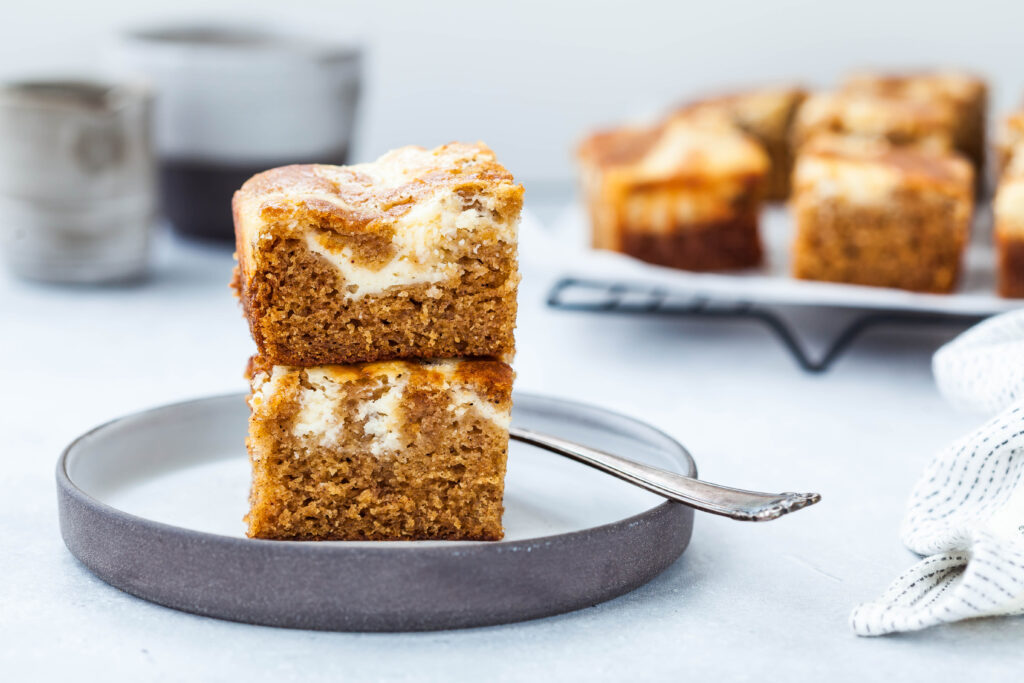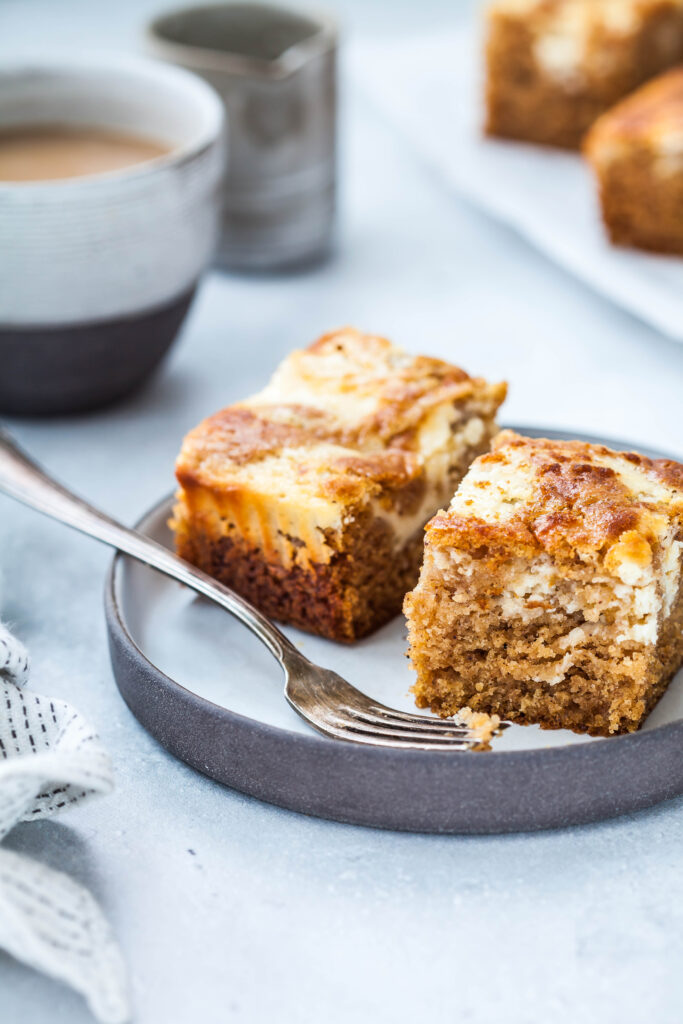 Pumpkin Bars with Cream Cheese Swirl
Ingredients
For the bars
1 cup (130 g) all purpose flour
3⁄4 cup (150 g) sugar
1 teaspoon baking powder
1 teaspoon ground cinnamon
1/2 teaspoon baking soda
1⁄4 teaspoon salt
1⁄4 teaspoon ground nutmeg
7.5 oz (225 g) pumpkin (1⁄2 of a 15 oz can, about one cup)
2 eggs, lightly beaten
1/2 cup (120 ml) vegetable oil
For the cream cheese swirl
4 oz (120 g) cream cheese, softened
1⁄4 cup (50 g) sugar
1 large egg
1 Tablespoon milk
Directions
Preheat oven to 350oF (180oC). Line a 9×9 inch square pan with parchment so it hangs over the sides of the pan, lightly spray with a non-stick spray.
In a large bowl stir together flour, sugar, baking powder, cinnamon, baking soda, salt and nutmeg.
In a separate bowl combine pumpkin, eggs and oil.Add wet ingredients to the flour mixture and stir to combine. Do not overmix.
Spread batter in the pan.
For the cream cheese swirl beat softened cream cheese and sugar with an electric mixer until combined. Mix in egg and milk. Drizzle over pumpkin batter. Using a table knife swirl lightly to create marble effect.
Bake 30 to 35 minutes or until a toothpick comes out clean. Let cool completely in pan on a cooling rack. Cut into 16 bars.