Over the next few weeks, I'm going to be sharing recaps of my bachelorette trip and wedding. But, first, I want to start off by saying that I am incredibly blessed and thankful for the amazing women in my life. I recently got married, and the amount of love and support and willingness to help me with everything was overwhelming. My bridesmaids', maid of honor's, and matron of honor's assistance were much needed and appreciated. When you have major life events, you really see who's in your corner.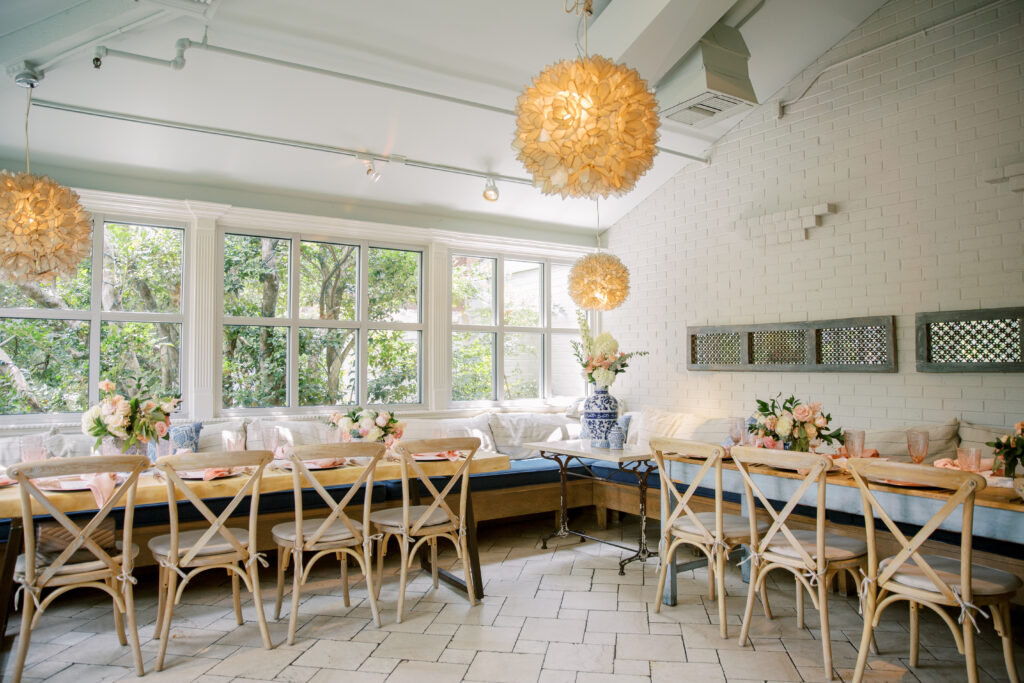 I am so thankful for Allie, founder of Peachfully Chic. She planned my entire wedding shower and bachelorette party. Planning for events is really her gift. Allie will put together a beautiful tablescape with a wonderful color scheme, and she will not blink twice. Whatever I thought my bridal shower was going to look like, Allie exceeded my wildest dreams. I couldn't believe the attention to detail and how beautiful everything was! It's, like, she crawled inside my brain and knew exactly what I desired. I am so thankful and forever grateful.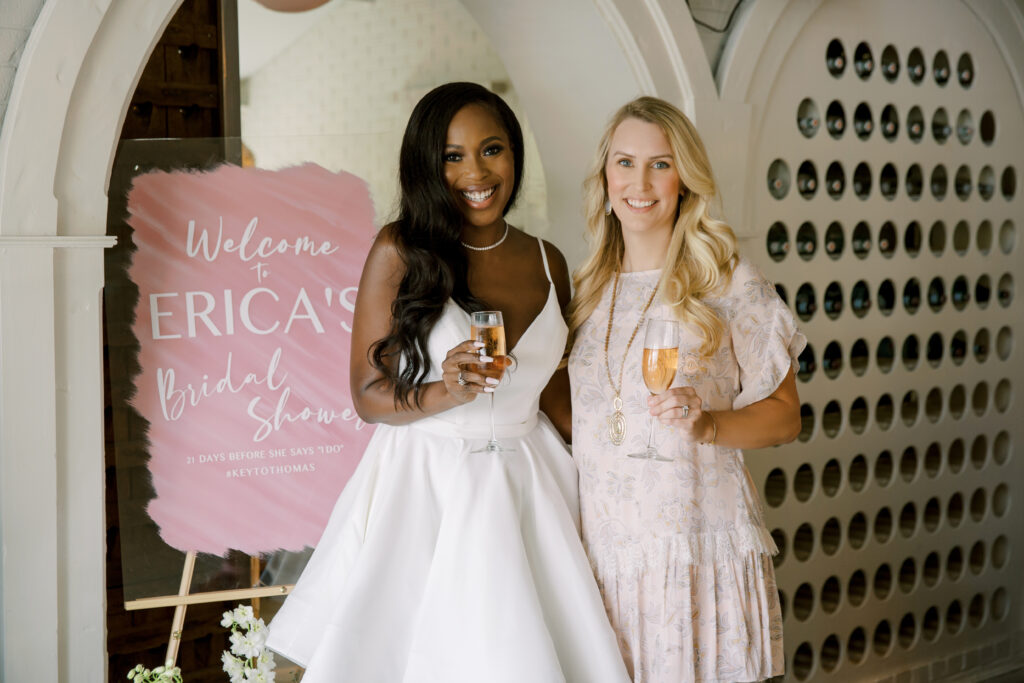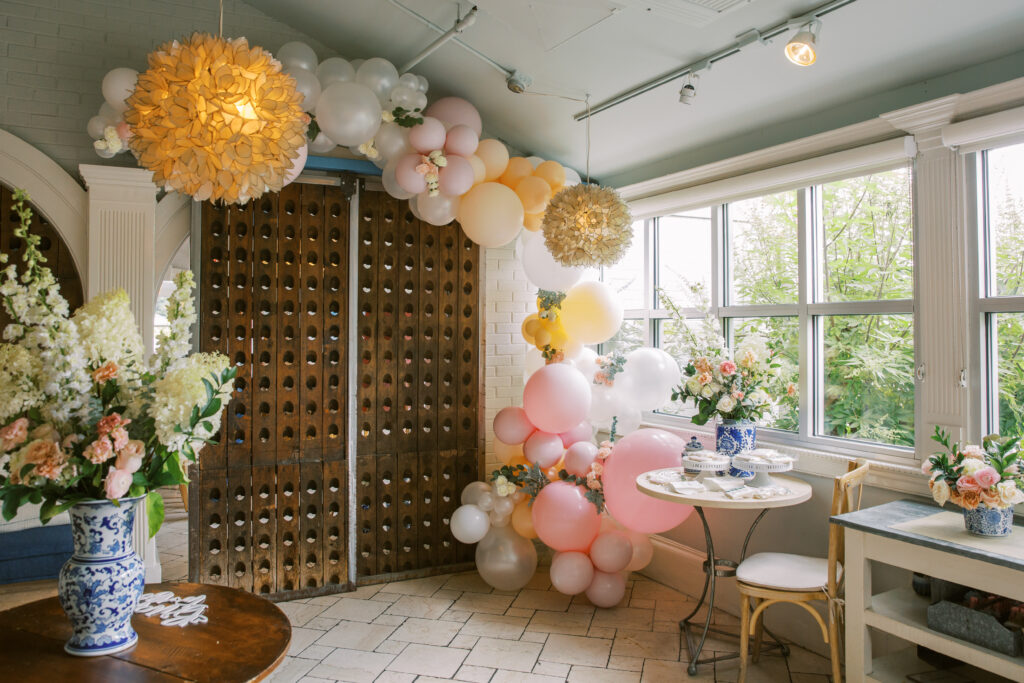 I'm extremely feminine and a true girly-girl. I loved how she incorporated one of my favorite colors — pink — and hinted blue with everything. The colors in the room seamlessly went together. I am not a cry-baby. I cried for just a short moment when I walked in and saw everything. I was completely overwhelmed. I was so thankful for the set-up and to have such amazing women in my life who love and support me and was right there to be a part of such a special moment in my life. We had my bridal shower on a Sunday at Bistro VG in Roswell, Georgia. Bistro VG is one of my favorite places because it has a Mediterranean vibe, and the space is absolutely beautiful.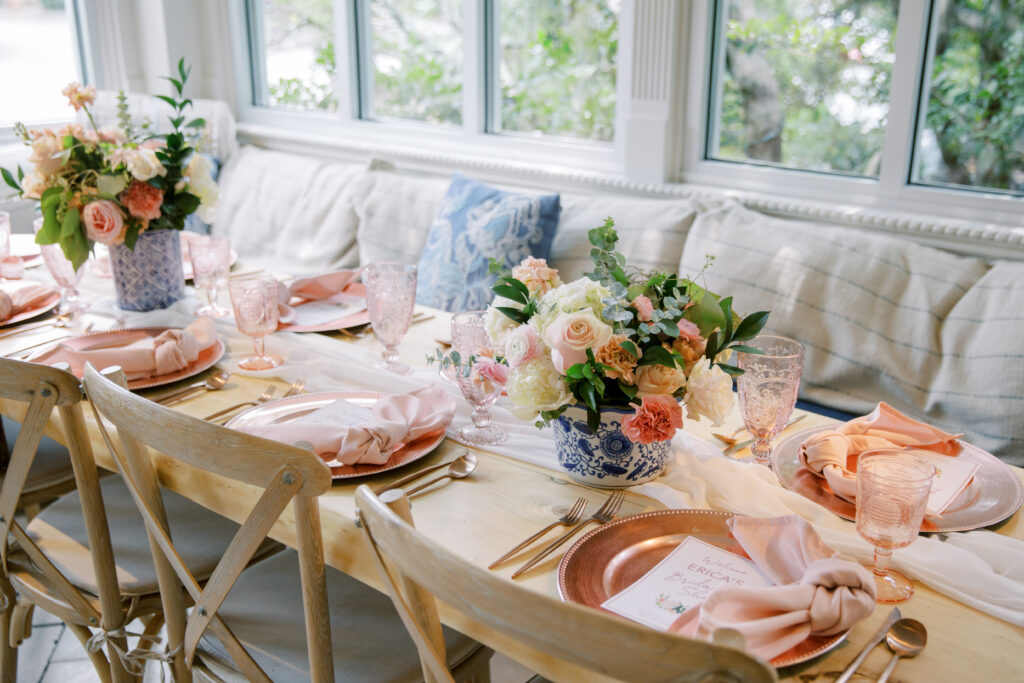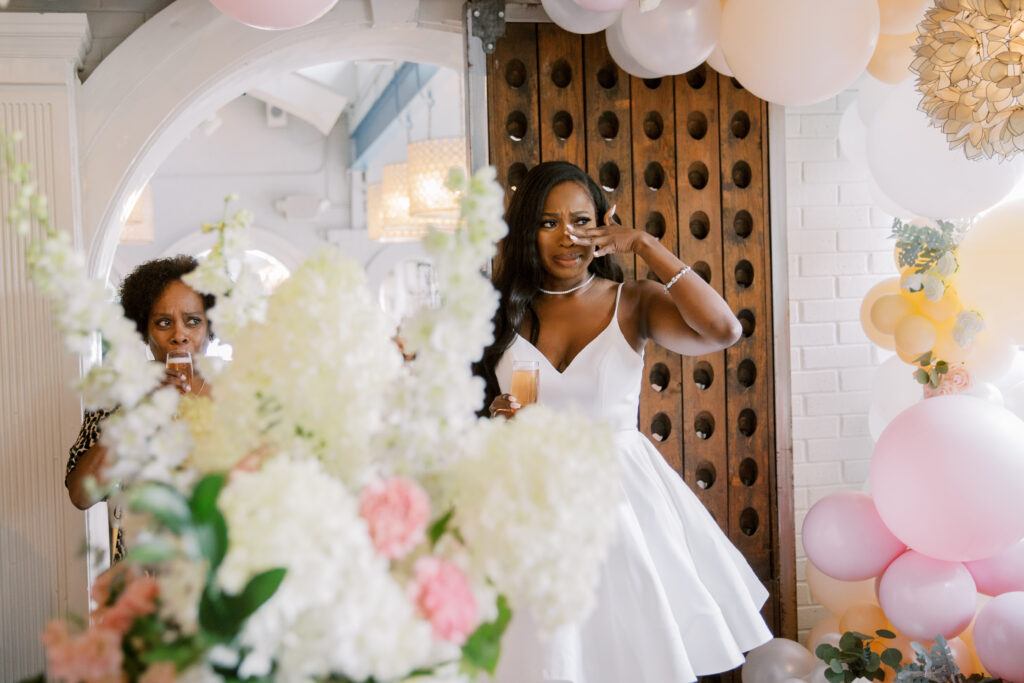 On any given day, you can catch me and my girlfriends at the bar for a cocktail, or lunch, or a date night for dinner. Bistro VG has several options for private dining. We had the bridal shower in their private room, which was the ideal size for a group of 20. The space wasn't too large nor too small. We still had our privacy. Bistro VG has two outdoor patios, spacious dining rooms, and a beautiful bar. During the bridal shower, we enjoyed glasses of champs and wonderful conversation. Lunch was a three-course meal. And I spoke to everyone who had different items from the menu. We all agreed that the food was absolutely fantastic.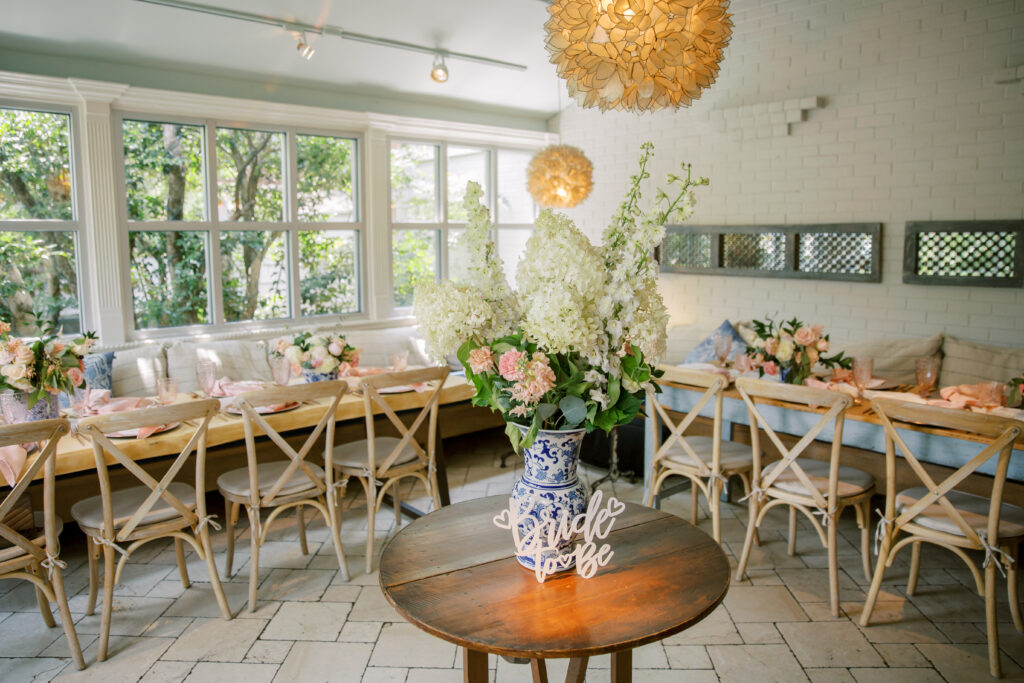 The menu was a wise choice of:
kale salad, hazelnuts, whipped chevre, red onions & a Meyer lemon vinaigretteArugula salad with red onion, lemon, Parmesan & olive oil Jumbo jerk shrimp with linguine-blistered tomatoes, spinach, shallots, garlic butter lemon & ParmesanCitrus grilled chicken, skordalia warm garlic potato puree, balsamic onion & mushroom salad, and arugula Veggie ricotta lasagna with wild mushrooms, zucchini, tomato purée & spiced bechamel Tiramisu for dessert
I loved the veggie ricotta. The lasagna was absolutely divine. It was so flavorful that I didn't even notice that it was a vegetarian dish. After having lots of champagne, laughs, and a full belly, I opened my gifts. My friends were so thoughtful and so kind. I received some amazing gifts from Williams-Sonoma from my sweet friend Jennifer, and I was absolutely shocked that I was gifted a pair of Jimmy Choo shoes from my friend, Beverly.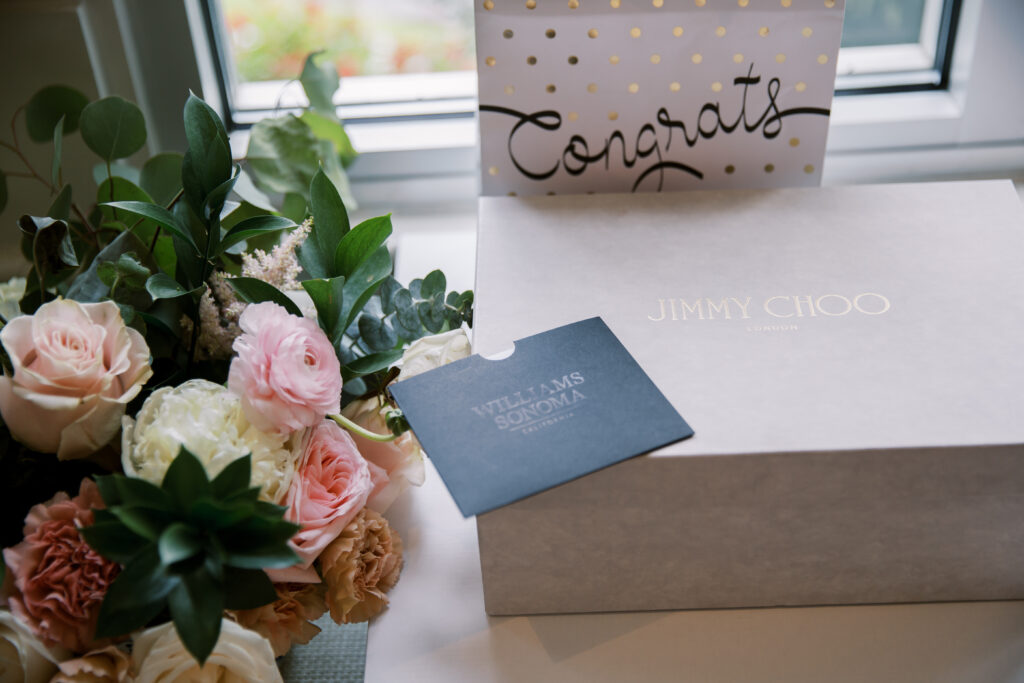 Overall, the day was a complete dream.  I get a little emotional anytime that I look at the pictures because I'm reminded that I am loved by so many amazing humans.  I'm so thankful they took time out of their schedule to come celebrate my nuptials. Allie worked with some amazing vendors to ensure that everything looked picture-perfect:
Pixi Balloons: @pixiballoons
Sweet As Sugar Cookies: @sweet_as_sugarcookies
Decor Peachfully Chic Lane: @peachfullychic
Hair: Vision Of NuNu
Makeup: Chanel Truly 
Dress: Mac Duggal
Location: VG Bistro