When entertaining, especially during the holidays, it is really important for me to make sure that everyone feels comfortable, by noshing on appetizers, no matter what their dietary restrictions are, which is why I like offering a variety of appetizers.
I enjoy making gluten-free prosciutto-wrapped apple bites for several reasons. First, it's only four ingredients. Secondly, this recipe makes 12 to 14 bites. And last, it's under $15 to create. You'll be done in no time because this recipe takes less than 20 minutes to prepare. I mean, who doesn't enjoy a budget-friendly and delicious recipe for any type of party.
Recipe: Prosciutto-Wrapped Apple Bites
Ingredients
1 3-ounces of packaged prosciutto
2 Honeycrisp apples
1 cup of arugula
1 block white cheddar cheese
Optional Garnish: mango honey and cracked black pepper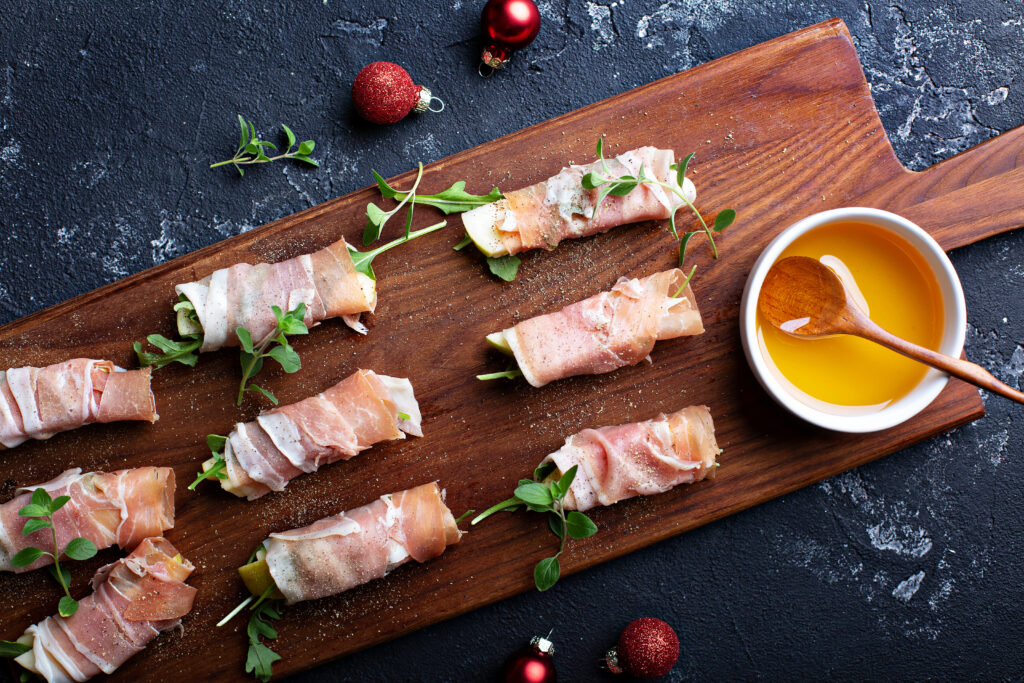 Directions
1. Separate prosciutto slices. Set aside.
2. Slice cheese into 1/2-inch slices.
3. Slice apples into 1/2-inch thick slices. You want the apple pieces to be around the same size as the cheese slices.
4. Layer the apple slice, cheese slice, and 2 to 3 arugula leaves on top. Then wrap around the prosciutto.
5. Repeat until 12 to 14 wraps are complete.
6. Top with cracked pepper.
7. Serve and enjoy!