Every now and then, you just need a break from everything. No phone, no social media — just some time to unwind and relax. As a woman who is always on-the-go, self-care is essential to my everyday life. When I take time for myself, I always feel like my stress is reduced. I feel like I am more creative, and I definitely feel re-energized. Let's be honest: You can't pour from an empty cup.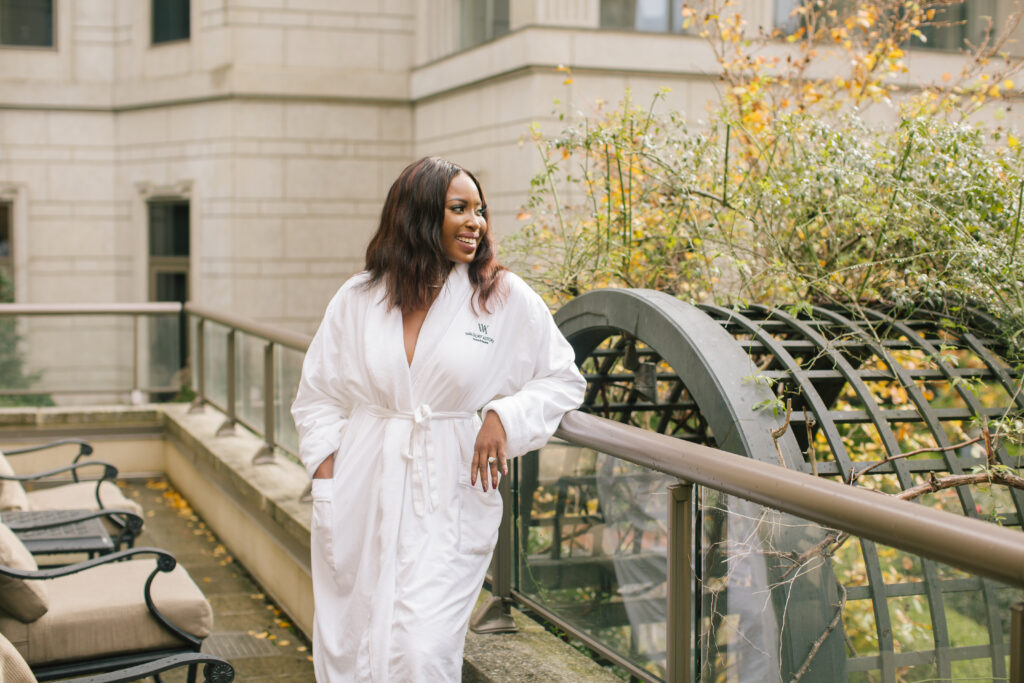 Self-care is important, no matter how sophisticated or simple your routine might be. It is vital that you take some time for yourself. Sunday is my favourite day for self-care because it starts my week off right. I recently spent the day at Waldorf Astoria, Atlanta, GA, and what I love most about this particular Waldorf Astoria is that the service always exceeds expectations. During this pandemic, I have experienced this classic and chic hotel, several times. And the staff has always made sure to adhere to all CDC guidelines.
During my staycation, I stayed in a suite, which was abundantly spacious. It also had a lovely bathtub. And there is nothing that I love more than a glass of champagne, a bath bomb, and a hot bath. After relaxing in my room, I visited the spa, which is truly an experience. The WA Spa has 13 treatment rooms, vitality pools, and steam rooms. Their signature therapies include body wraps, exfoliations, a range of massages, and special experiences for mothers-to-be.
I highly recommend getting a massage. I always fall asleep during my massage because all of the stress in my body seems to just melt away. The massage therapists are extremely talented in knowing what your different muscle regions require, based off of certain kneading techniques that they use. They are very focused on all of your needs, and they want to make sure that you are comfortable. The spa offers beauty treatments ranging from facials to hydrotherapy to pedicures.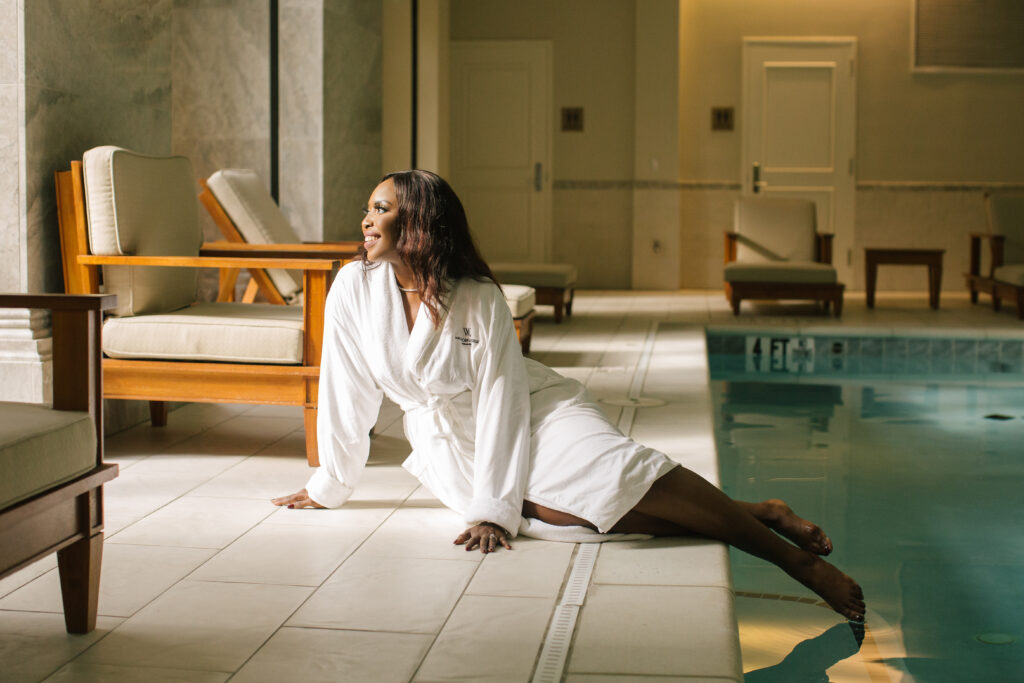 The Waldorf Astoria Atlanta is available for breakfast, in-room dining, and dinner. Reservations are not needed. I highly recommend visiting for afternoon tea because it is truly divine. There's always a variety of teas, scones, and sweet pastries to choose from. They will also be offering Valentine's day afternoon tea. Make sure that you visit Waldorf Astoria Atlanta for some superb self-care and a wonderful experience!