This week I have shared a few of my favourite Chambord cocktails. These cocktails are simple yet sophisticated, and they are perfect for holiday gatherings. The cocktails shared can be created as a single-serve or in a batch.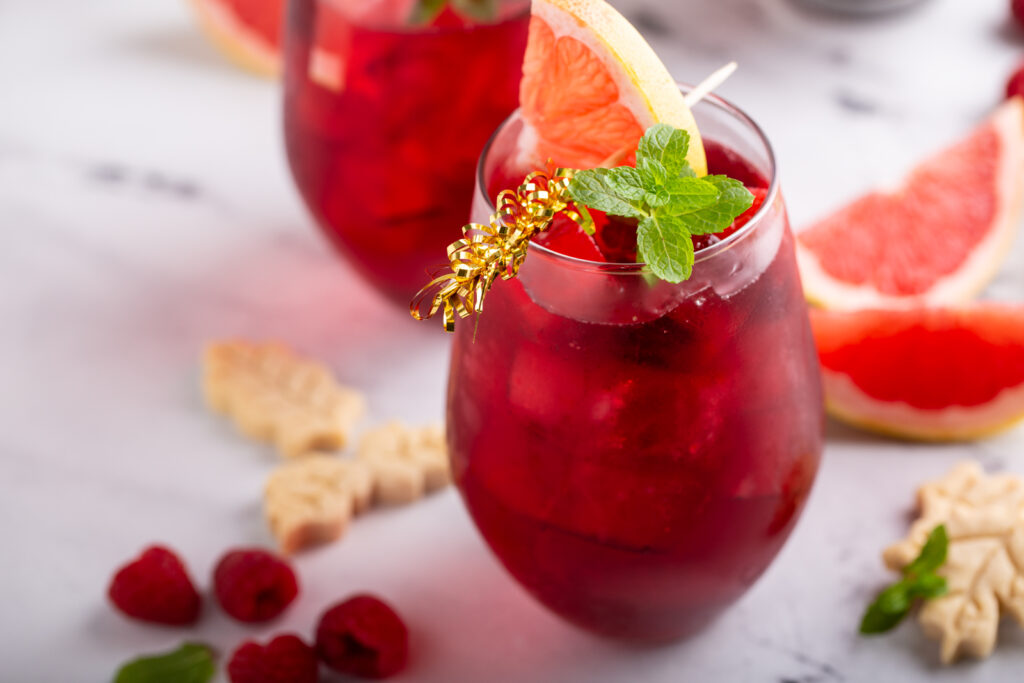 When using Chambord in a cocktail, a little can go a long way. But it's not an overpowering flavour. Produced in the Loire Valley of France, Chambord is made from blackberries, raspberries, Madagascar vanilla, Moroccan citrus peel, honey, and cognac. It's the ideal cocktail for brunches and bridal showers.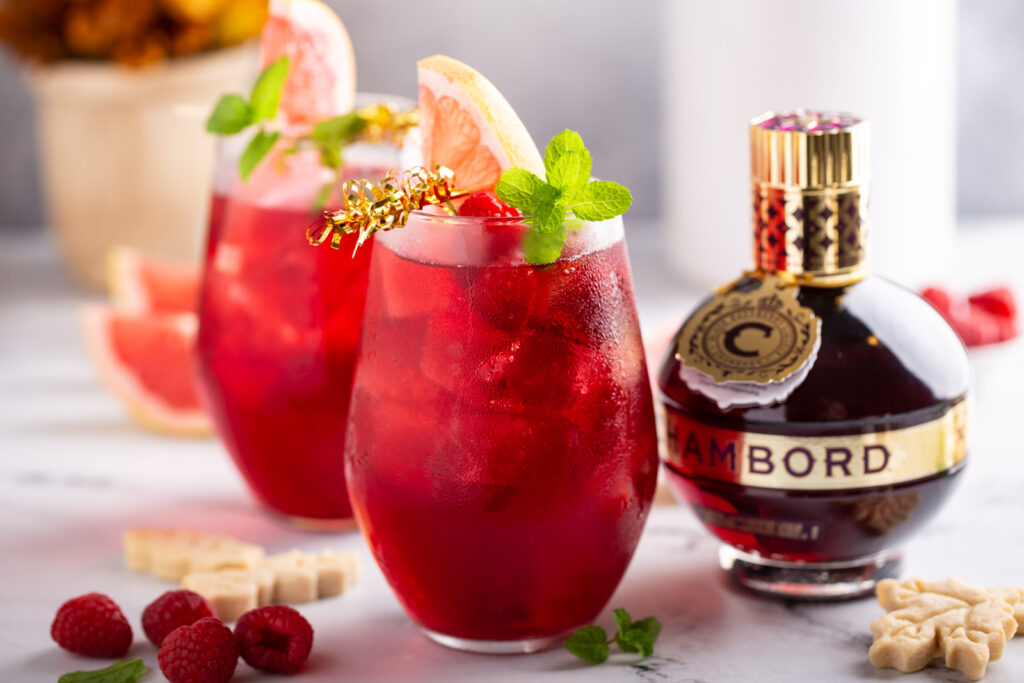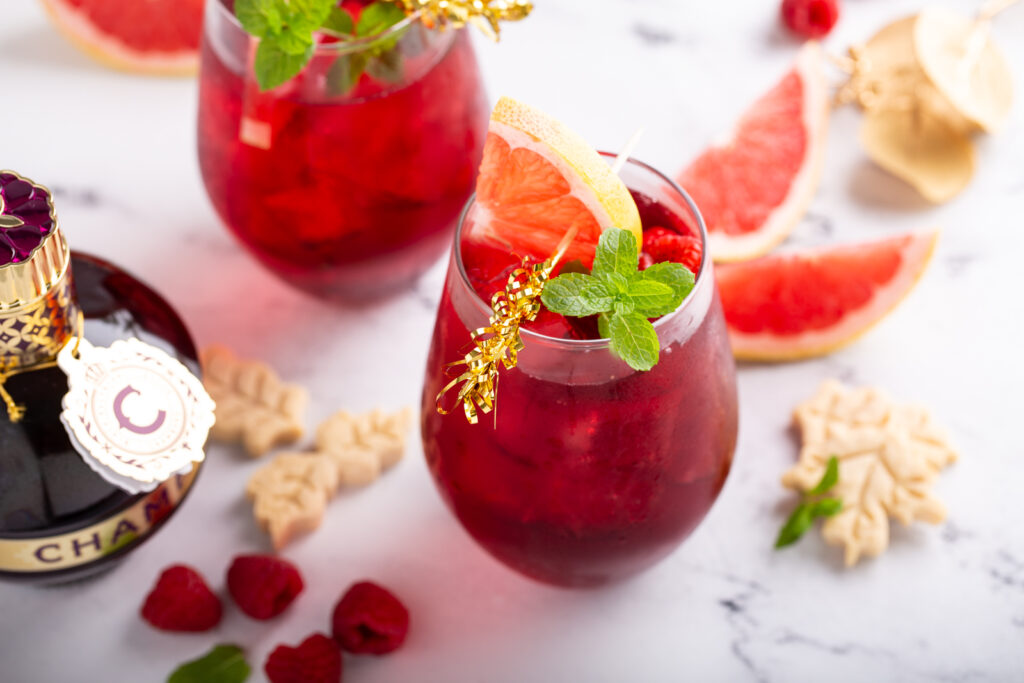 Recipe: Raspberry Bourbon Sangria
2 oz Chambord Liqueur
1 oz Old Forester 100
1 oz fresh grapefruit juice
.75 oz hibiscus tea
3 mint leaves
Garnish with grapefruit + a mint sprig
Create the tea: Steep 9 oz of water with (3) hibiscus tea bags, along with a 1/8 teaspoon of salt and a 1/8 teaspoon of black pepper. If using dried hibiscus flowers, measure 1/2 oz by volume. Keep covered and allow the mixture to steep for 20 minutes. Strain in a fine-mesh strainer.
Create the cocktail: In a shaker tin, rip the mint leaves into small pieces. Combine all the remaining ingredients and shake well. Double strain into a wine glass over fresh ice and garnish with grapefruit slices and a mint spring.