Recipe: AdapTable Meals Carnitas Breakfast Bowls
Happy new year, friends! This year, one of my major lifestyle changes was making sure that I eat breakfast every day because breakfast is the most important meal of the day. Starting your morning with breakfast kicks your metabolism, boosts your energy level, and stimulates your brain.
Thankfully, breakfast doesn't have to be boring. The key to my breakfast routine is making it fun by frequently changing up the breakfast menu items. And since breakfast bowls are one of my new favorite breakfast meals to create, using AdapTable Meals meats has been so amazing! For this recipe, I used the AdapTable Meals Carnitas Pork Roast. And, in fact, AdapTable Meals meats are a great source of protein for the entire
week. They have ZERO artificial ingredients, and they are gluten-free.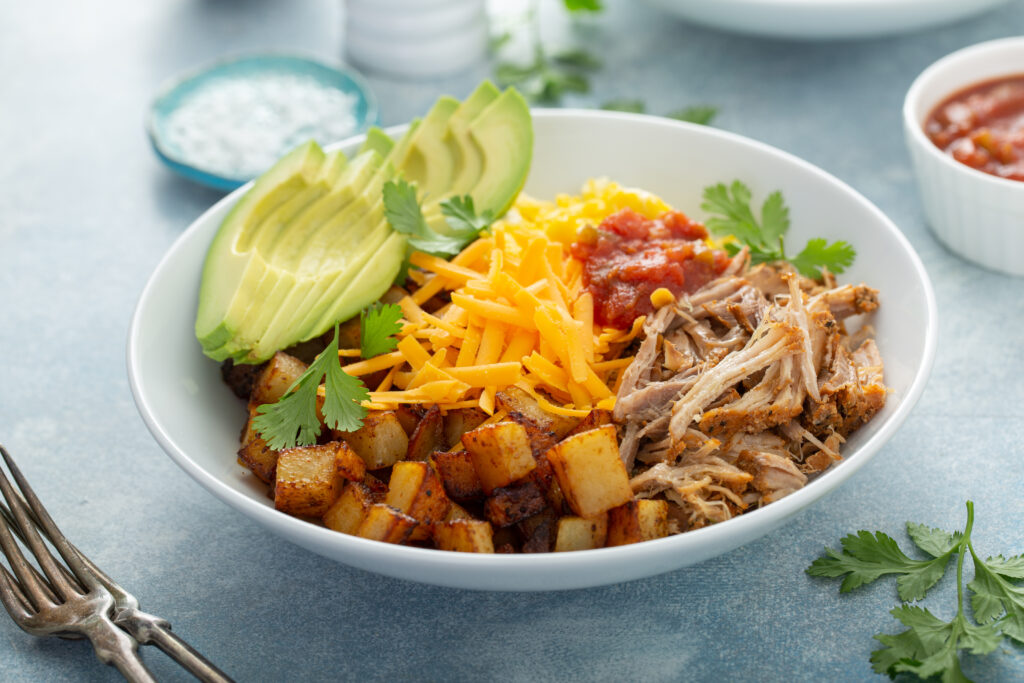 When creating my carnitas, I like to put mine in a slow cooker. And the other great thing is that I can create other meals too. This recipe is very simple to create.
Here are five tips for creating this recipe:
I used a slow cooker for this recipe because this cooking method brings out the flavor in foods, and the convenience of a slow cooker is awesome. Once I add the protein into the slow cooker, I can leave it unattended so that I can come back to a complete meal.
You can prepare the eggs to your preferred liking. (I prefer scrambled.)
I also like to add spinach or arugula to my bowl.
The AdapTable Meals Carnitas Pork Roast already comes seasoned. (I love extra seasoning.)
When cooking your breakfast potatoes, use a non-stick pan.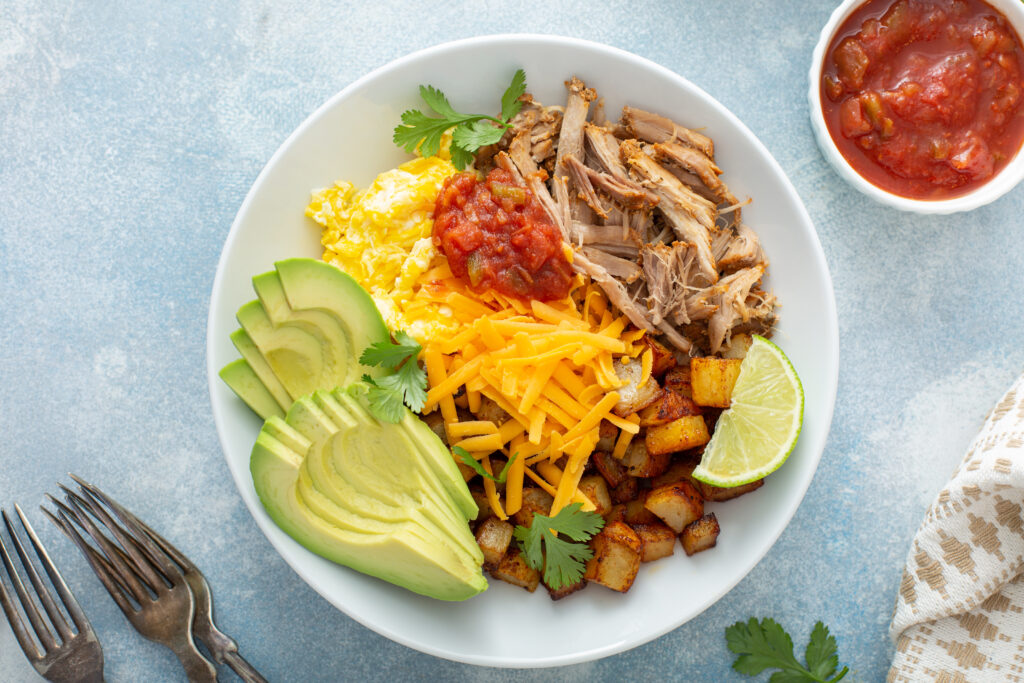 AdapTable Meals Carnitas Pork Roast Breakfast Bowl Ingredients
Serves (4)
4 cups of beef broth
1/2 yellow onion, diced
4 eggs, scrambled
2 tablespoons of minced garlic
2 avocados 4 tablespoons of salsa
4 cups of packaged hash brown potatoes
2 teaspoon of garlic powder
1 teaspoon of salt
1 teaspoon of pepper
1 teaspoon of cayenne pepper
Directions
Put the AdapTable Meals Carnitas in a bowl. Add pepper, diced yellow onions, beef
broth, and salt. Pour all ingredients in the slow cooker and cook for 6 to 7 hours, or until
meat is completely shredded. Make sure the broth covers the carnitas.
Remove potatoes from the package. Season with garlic powder, salt, pepper, and
cayenne. Place potatoes in the skillet and stir to coat with butter. Cover with a lid and
cook for ten minutes. Remove the lid and cook for an additional ten minutes, turning
frequently until brown and crisp on all sides.
Cook eggs to your desired preference. (I recommend scrambled.)
Assemble bowl by combining carnitas, scrambled eggs, potatoes, avocado, cheese,
and salsa.
Enjoy!