Hi, friends!
Not only have I been partnering with Thai SELECT for the past three years, I've even had the opportunity to visit Thailand with Thai SELECT.
I am excited that, this week, I will be showcasing some awesome Thai restaurants.  All Thai restaurants featured this week have been previously featured on my blog and are certified by Thai SELECT USA.  (Thai SELECT USA is a Thai government certified program that provides a seal of approval for authentic Thai restaurants around the world.)  If you are looking for authentic Thai restaurants, look for the Thai SELECT seal.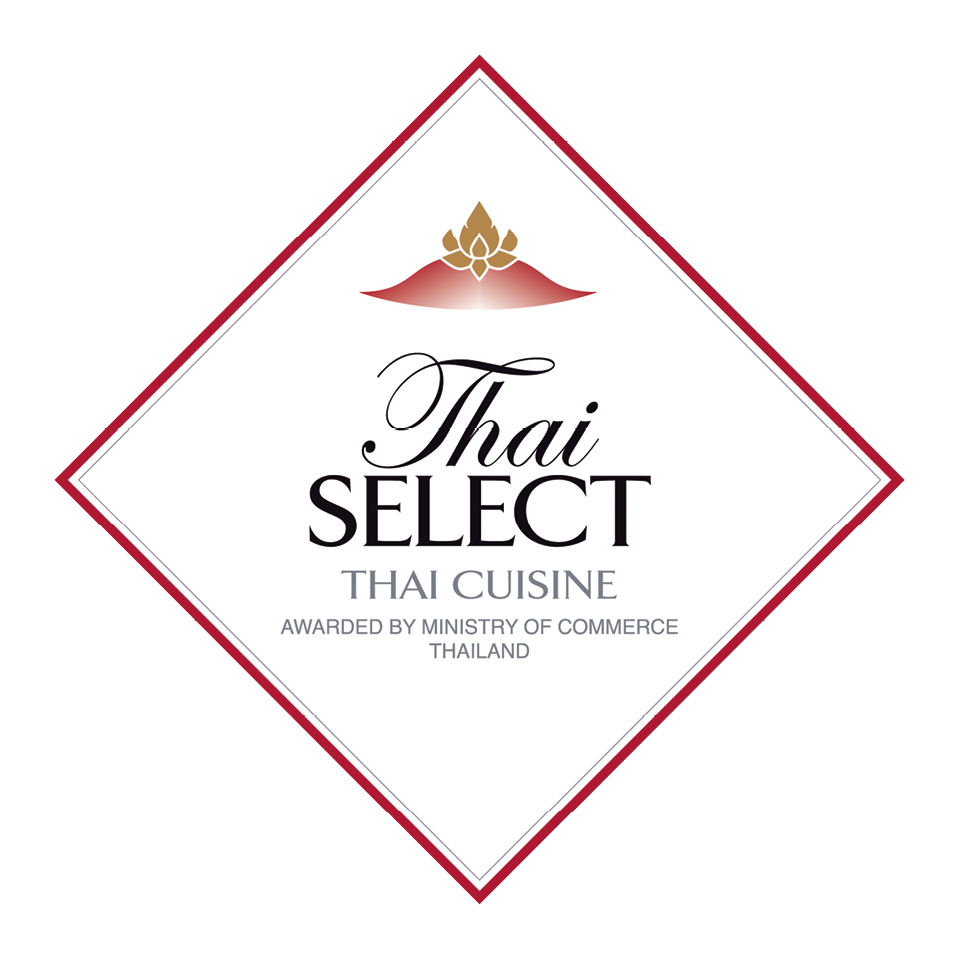 My fiance' and I recently dined at Bangkok Thyme, located in Buckhead. The service was wonderful, and the entire staff took precautionary measures by wearing masks. We chose to do their patio seating; however, Bangkok Thyme offers pick-up, delivery, and dine-in. We started our meal with garden salads, Thai chicken coconut soup, known as "Tom Kha Kai"; and Bangkok wonton soup.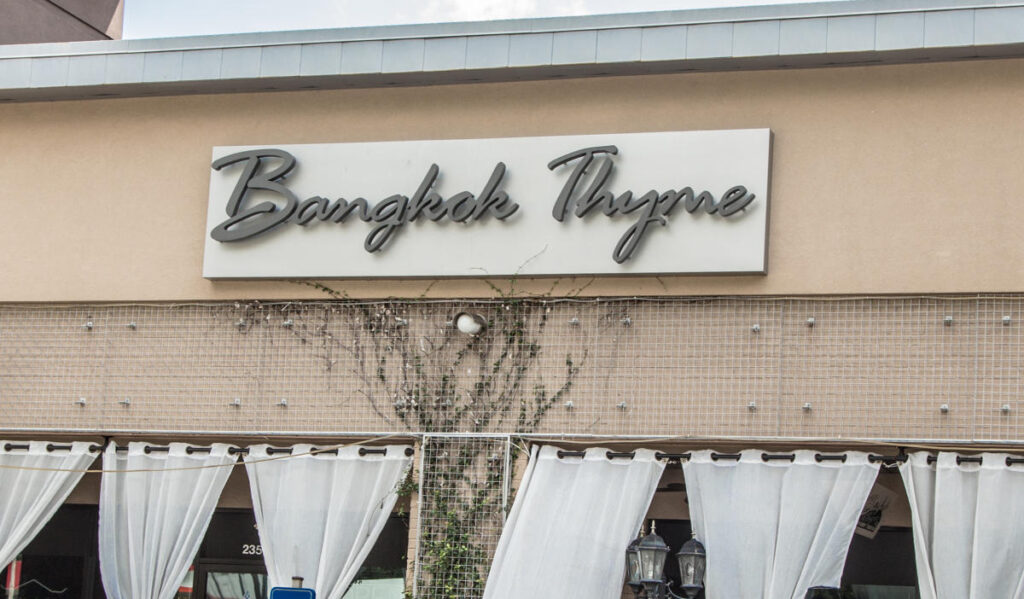 The garden salad had a bed of crispy lettuce, cucumbers, tomatoes, and carrots, served with the famous Bangkok Thai ginger dressing. It was a great start to our meal.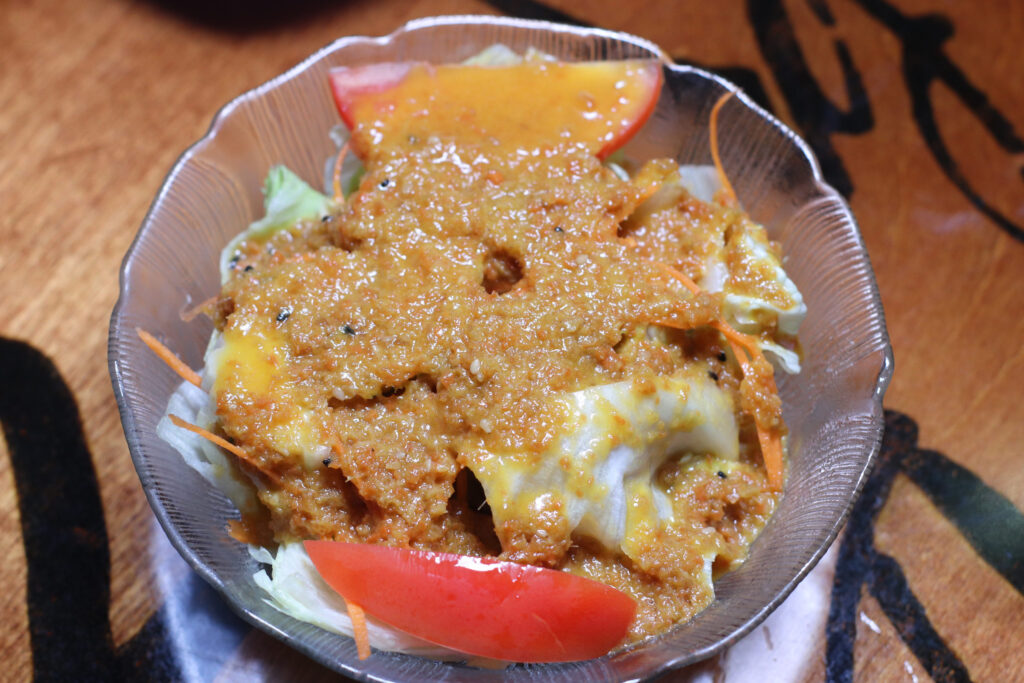 It was a-must that I order the Thai shrimp coconut soup "Tom Kha Kai", which was served with shrimp, mushrooms, lime, and cilantro, in a herbal coconut cream broth. It was rich with a hint of sweetness.
Next up was the Bangkok wonton soup.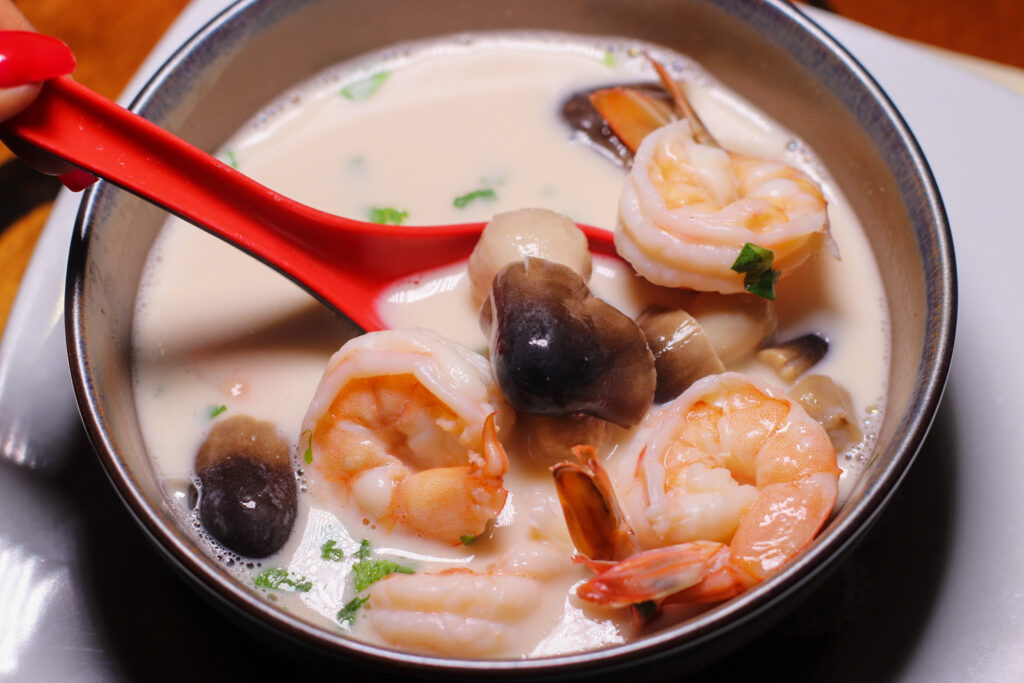 My fiance' and I were so happy that we ordered this soup because it was absolutely delicious. It was a combination of seasoned ground pork and crab, wrapped in wonton skin. The stuffed wonton is, then, steamed and served in a clear chicken broth with sliced barbecue pork, baby bok choy, carrots, and scallions.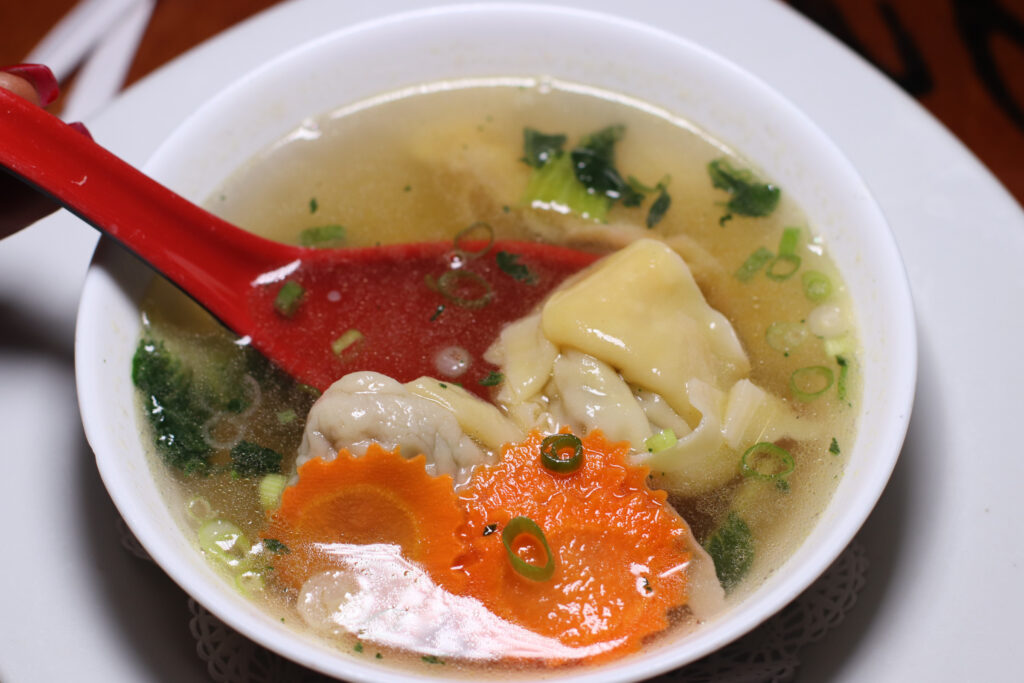 He and I were torn about the entrees; however, we finally decided to go with the spicy holy basil chicken, Thai-style; and fried rice with shrimp and chicken. I highly recommend ordering the ground chicken, when ordering the spicy holy basil chicken. The chicken is sauteed in an extra spicy blend of holy basil and jalapeno pepper sauce, with green beans, bell pepper, and fresh holy basil leaves.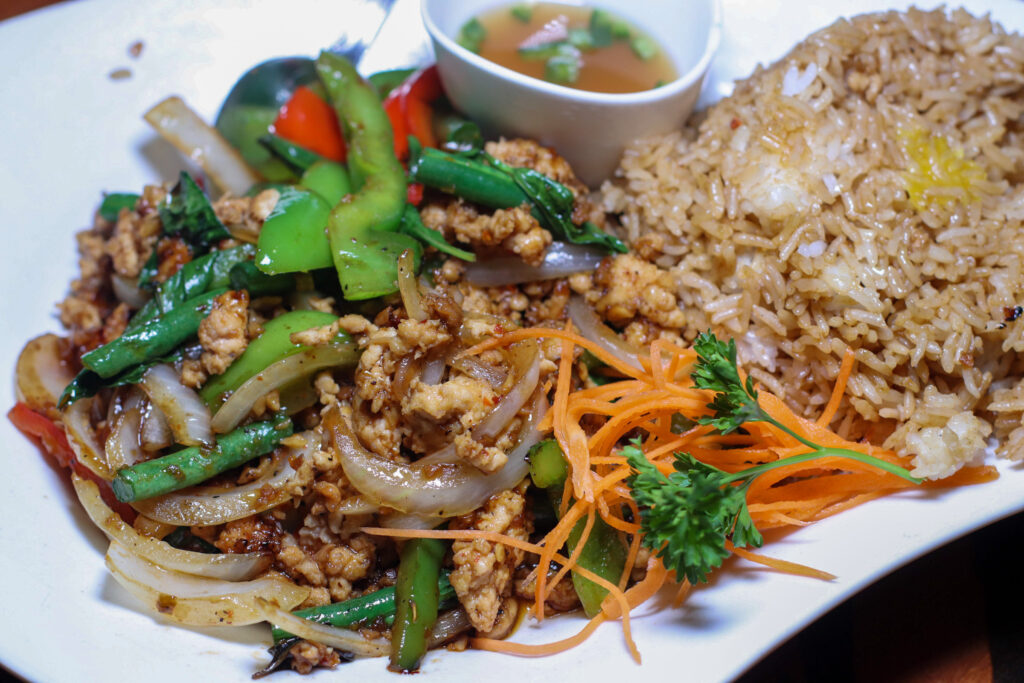 It's served with a Thai-style fried egg, which is sunny-side up, but the egg white is crispy, and a fresh traditional lime-chilli-soy dipping sauce, which is for the egg on the side. I opted out of the egg, but the dish was full of flavour, and there was plenty of spicinesses.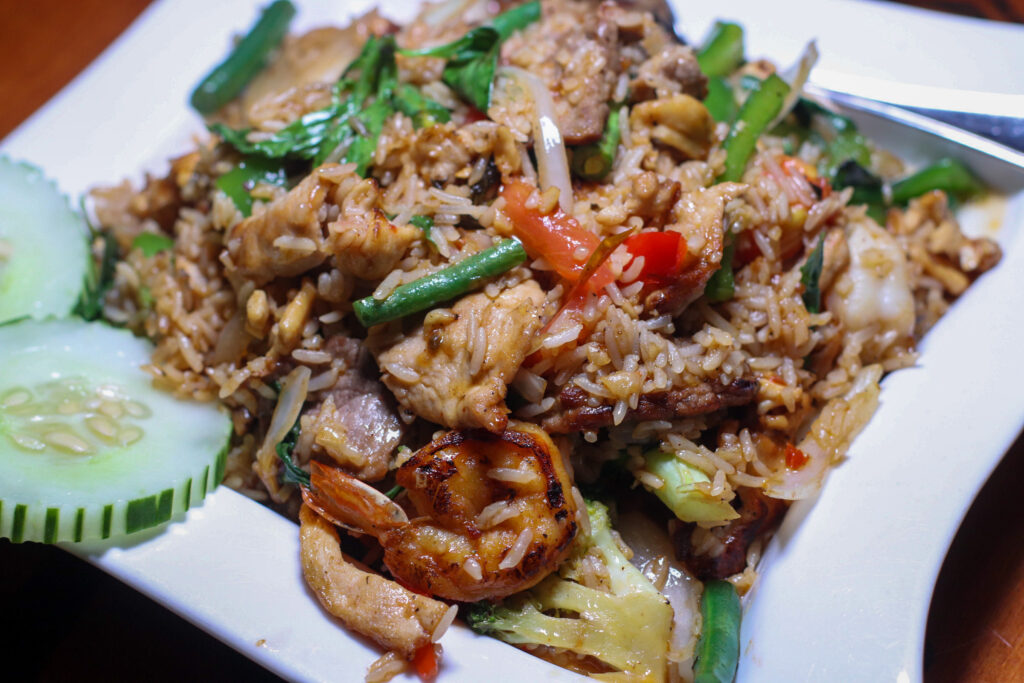 I highly recommend visiting Bangkok Thyme because I am sure that you will enjoy it as much as we did, especially if you desire authentic Thai cuisine.  Make sure to follow Thai Select and Bangkok Thyme on social media:  @ThaiSelectUSA @BangkokThyme