June is "National Dairy Month." I have partnered with my friends at The Dairy Alliance for a fun summer berry cobbler recipe. The Dairy Alliance is a non-profit organization, funded by dairy farm families of the Southeast. The Dairy Alliance's mission is to provide the public with accurate information about dairy foods.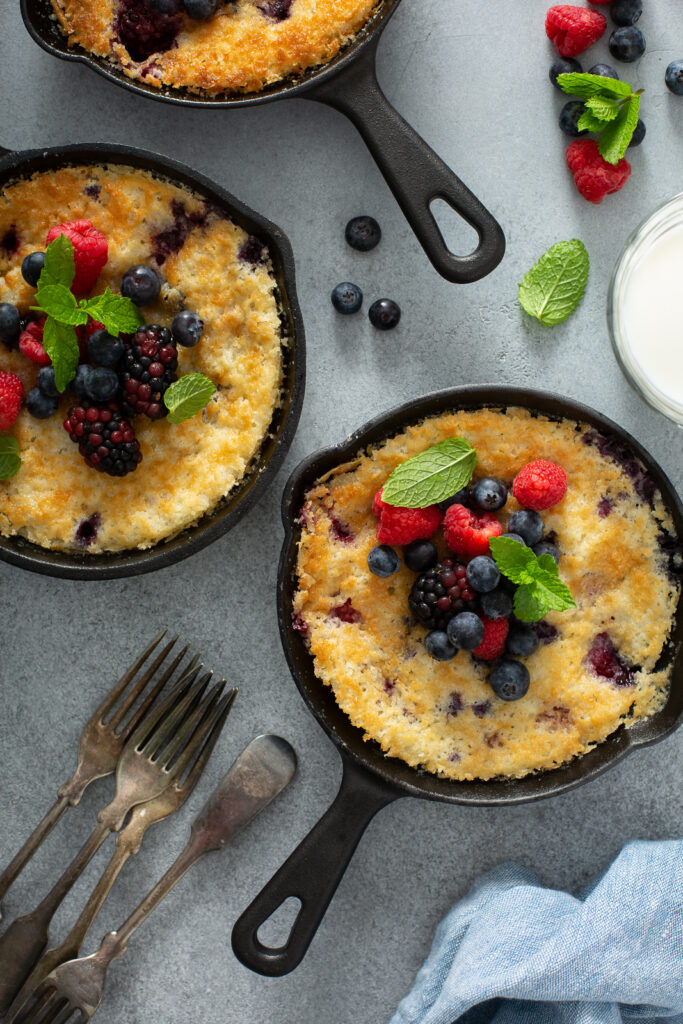 Last year, I had the opportunity to visit a dairy farm in Tennessee, along with The Dairy Alliance, and I was able to explore the Hatcher Family Dairy farm. I had the best time! I went behind the scenes and saw how a dairy farm operates. I loved observing the milking process and how cheese is produced. I, of course, had a ball feeding the cows!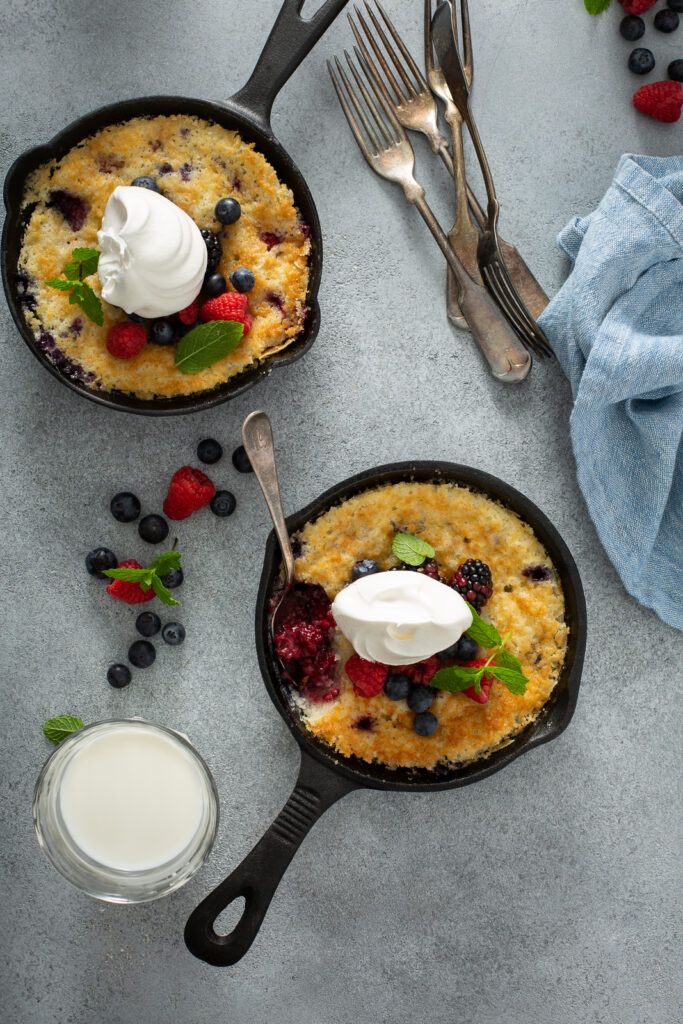 I learned so much, and the trip expanded my knowledge of the milk and cheese process. The family that hosted us was so kind, and the food was so fresh and delicious. This recipe was shared with me by Rebecca Egsieker, who is The Dairy Chef.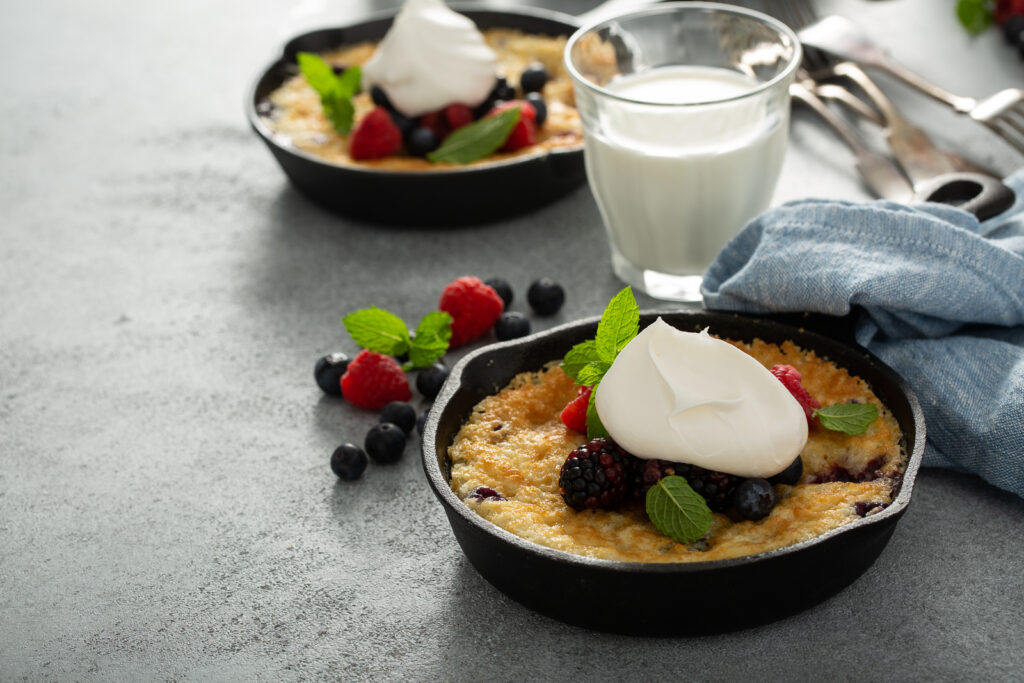 This recipe is the perfect dessert for a cookout and summer entertaining. I used mini casket iron skillets for my recipe. I adore how small and mighty they are. (You can use mini casket iron skillets or small ramekins.) I am excited to show you, via video, how I created the recipe.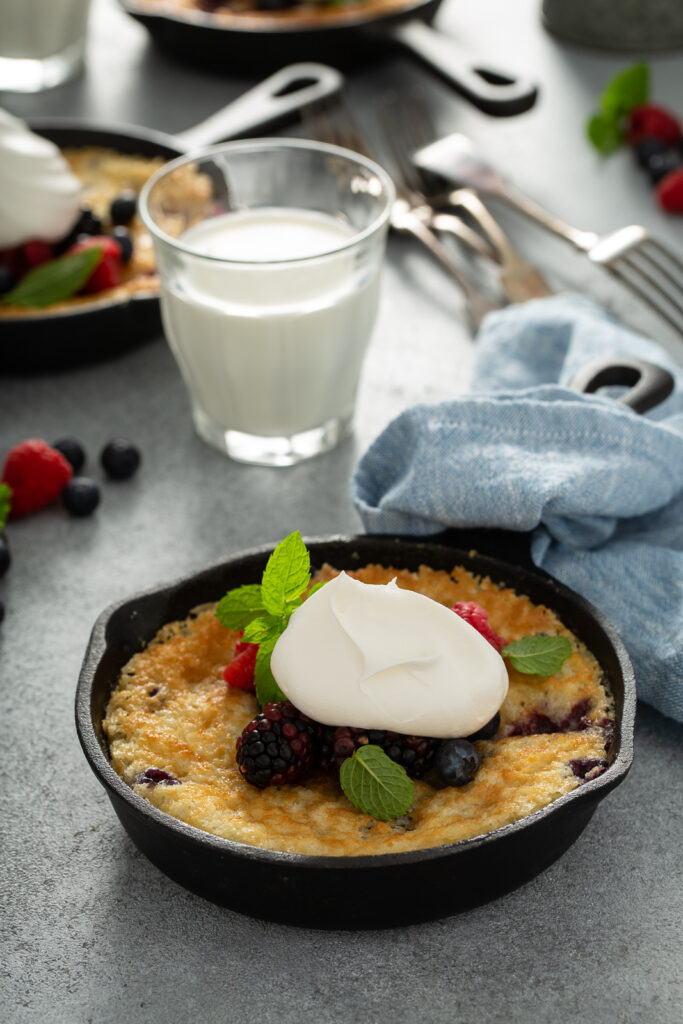 Check out the recipe video below: https://youtu.be/DRIvbIFhJkw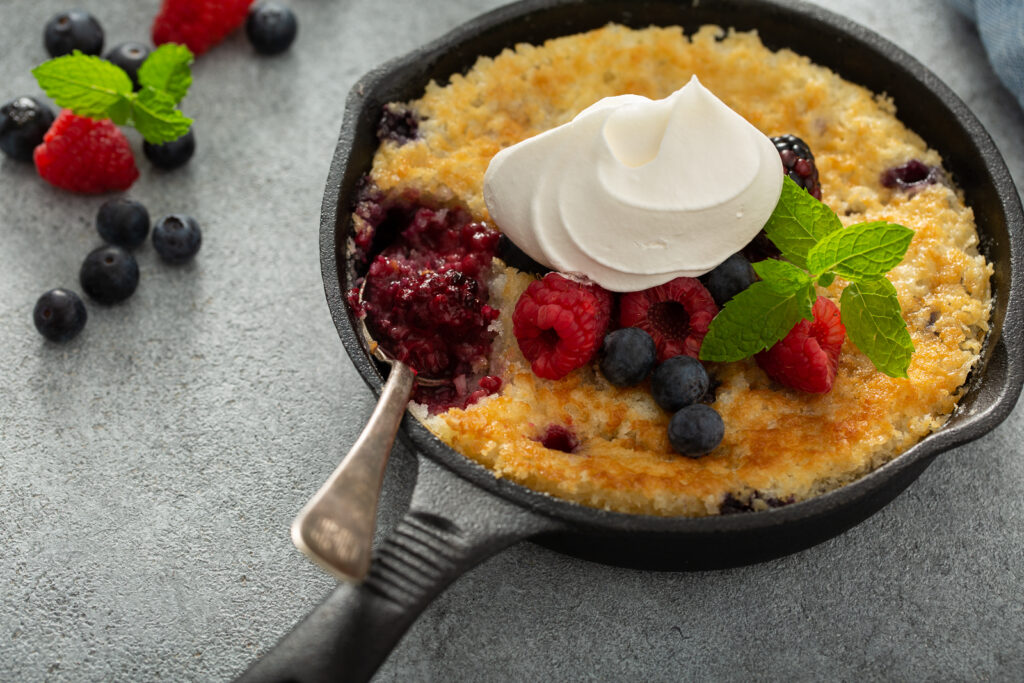 Recipe: Summer Berry Cobbler
4 cups of mixed berries
2 tablespoon lemon juice
1 tablespoon lemon zest
1 cup milk
1/2 cup butter, melted
1/2 cups sugar, divided
1 cup all-purpose flour
2 teaspoons baking powder
1/2 teaspoon salt
2 cups heavy whipping cream
1 tablespoon confectioners' sugar
1 tablespoon ground cardamom
Directions
Preheat oven to 350°
Place berries in a large mixing bowl. Add 1/2 cup sugar, lemon juice, and zest.
Stir until well combined. Set aside for five minutes, to rest.
Meanwhile, place milk and butter in a microwave-safe container and cook on high, for approximately one minute, or long enough until the butter has melted. Stir until well combined.
In a medium mixing bowl, whisk together flour, remaining 1 cup of sugar, baking powder, and salt.
Gradually pour in milk and butter mixture, whisking until smooth.
Pour batter into small ramekins. Next, spoon berries evenly on top.
If desired, sprinkle the top with approximately 2 tablespoons of sugar. Bake at 350° for 45-50 minutes, or until crust is golden brown and berries are bubbly around the edges.
While the cobbler is baking, pour the heavy cream into a non-reactive metal or glass bowl.
Add confectioners' sugar. On medium speed, whip the confectioners' sugar with an electric mixer until soft peaks form.
Sprinkle in cardamom and whip again until stiff peaks form.
Cover and refrigerate until ready to serve. Serve cobbler warm or at room temperature.
Top with spiced whipped cream.