Hi, friends! I have been so busy lately with packing, moving, and homebuying that I didn't think I was going to be able to make my and my friends' annual 'Galentine's Day' shoot.  Needless to say, we made it happen, and I couldn't be happier to continue our annual tradition.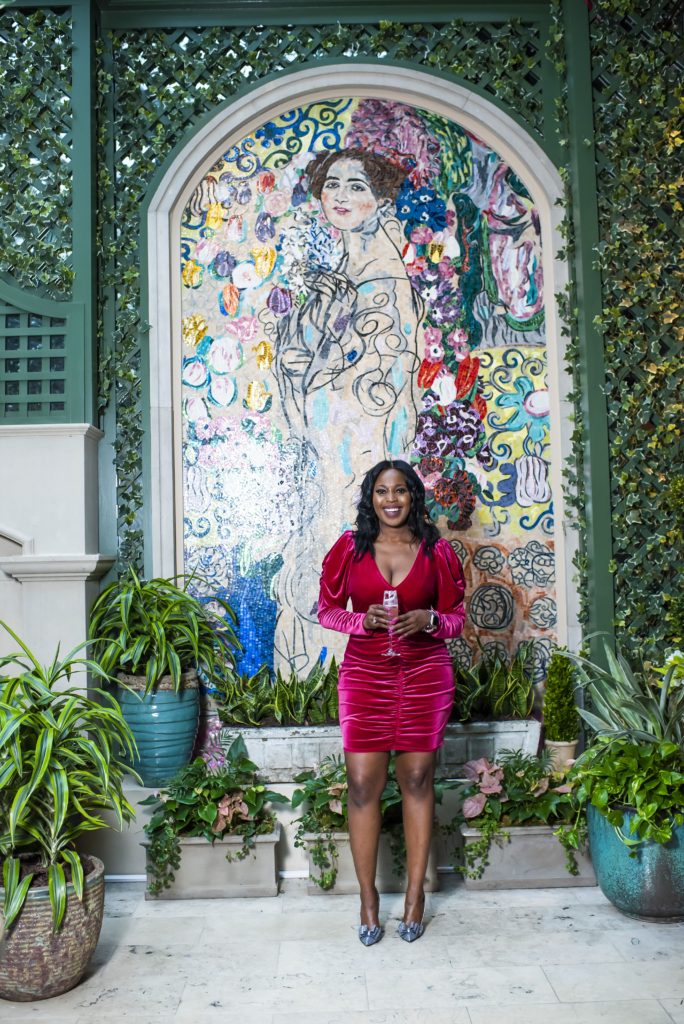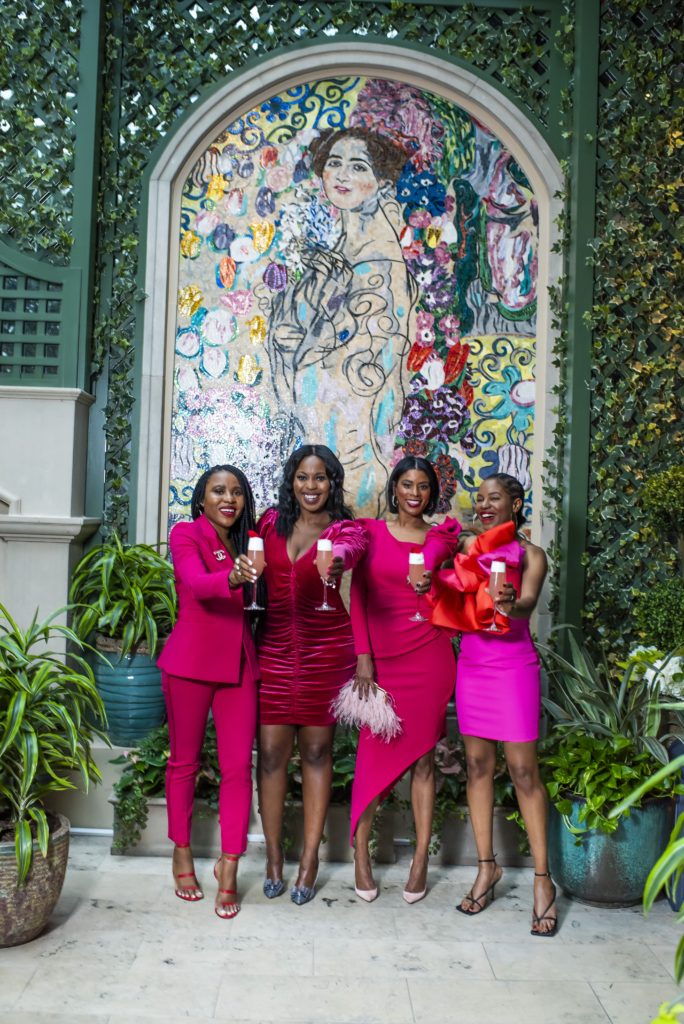 Last year, we battled the Atlanta wind and cold for our shoot.  And thanks to our incredible photographer, Steve, of Fotos by Fola, the images were flawless.  This year, we decided to keep the party indoors. LOL!
I had the best time kicking off our annual Galentine's Day shoot with a few of my favorite gals: Monica Etuk of Awed by Monica; Tomecka Cherry of Cherry Picked Style; and Titilola Sogunro of Titi Passion.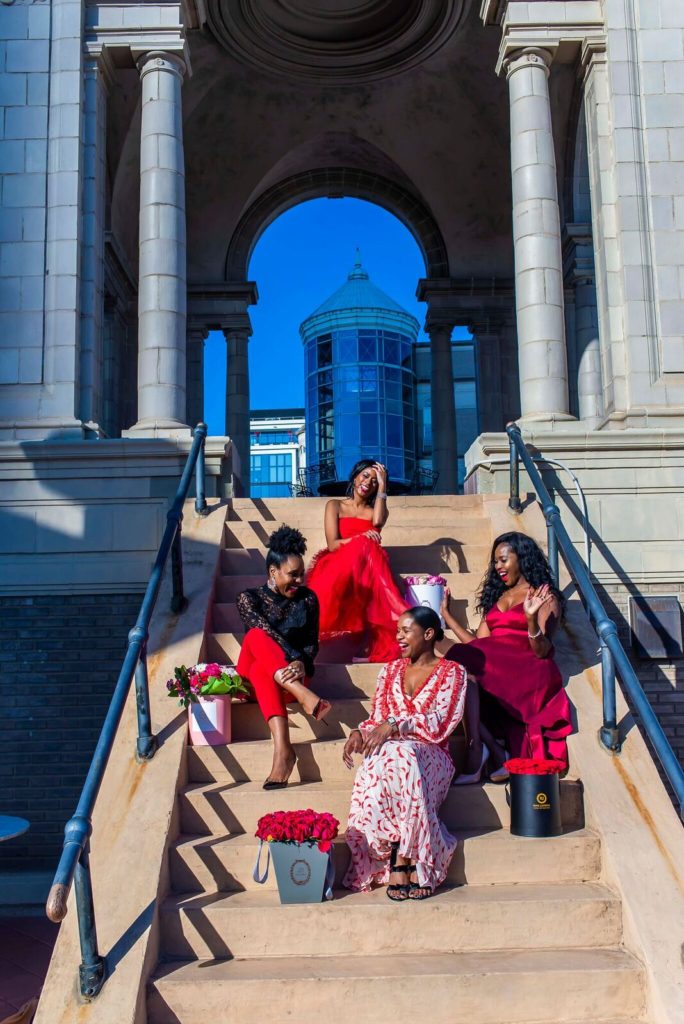 We had a chance to shoot in the alluring yet captivating new restaurant, The Garden Room, located in Atlanta,GA. Designed by The Johnson Studio at Cooper Carry, this space is exactly what Buckhead was missing.  This space has quickly become the go-to spot for Buckhead's 'who's who.'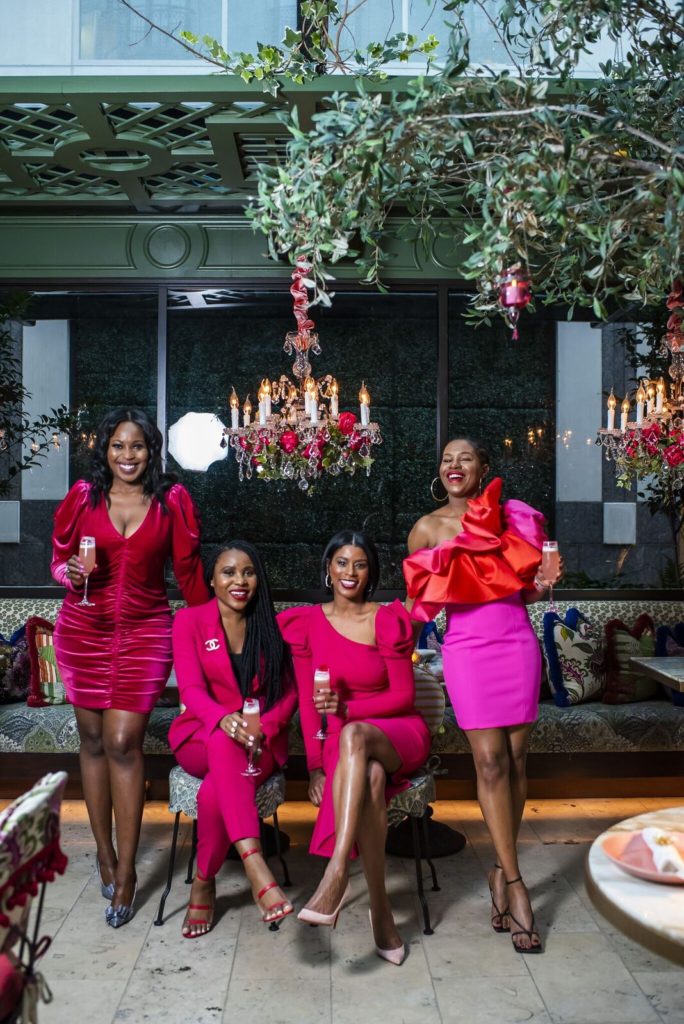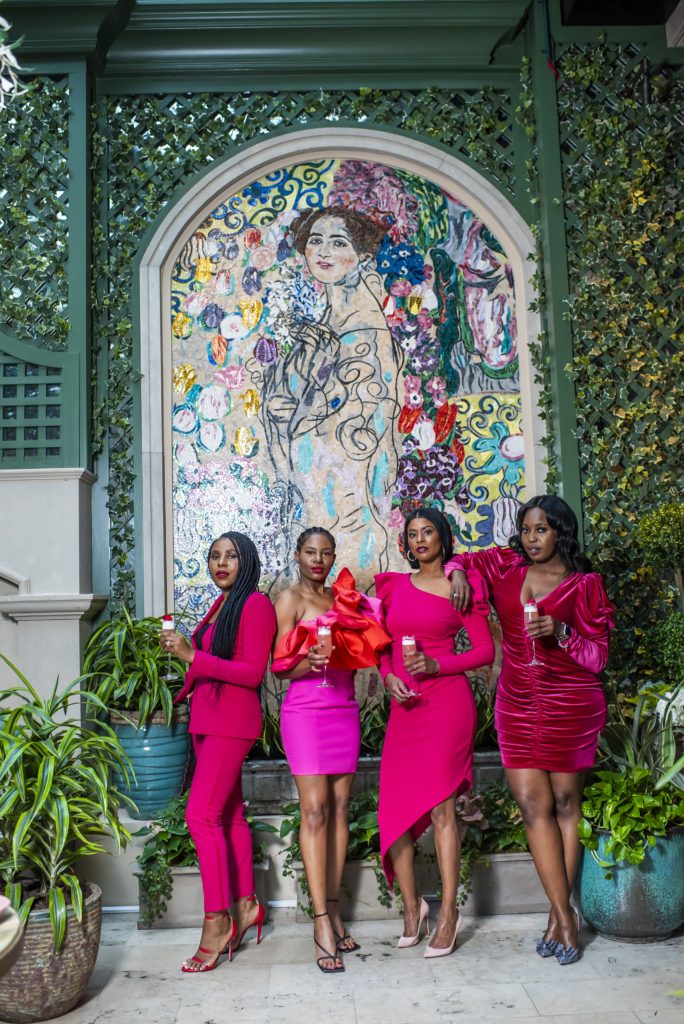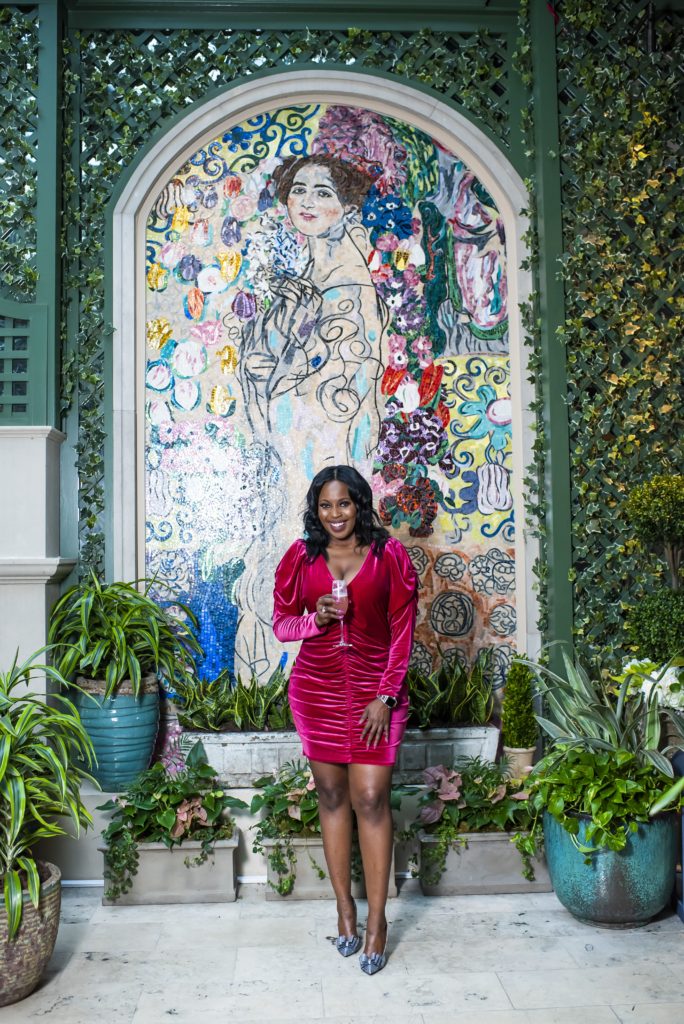 The menu offers delectable bread service, chef-driven small plates, and divine cocktails.  You must try the 'Bend and Snap.'  It was one of our favorite drinks! As we marveled over the beautiful space — 70 percent of the plants are real in The Garden Room — we relished our 'Bend and Snaps' and tasty bites.  Due to all of our 'adulting,' it was really awesome to catch up with my girls.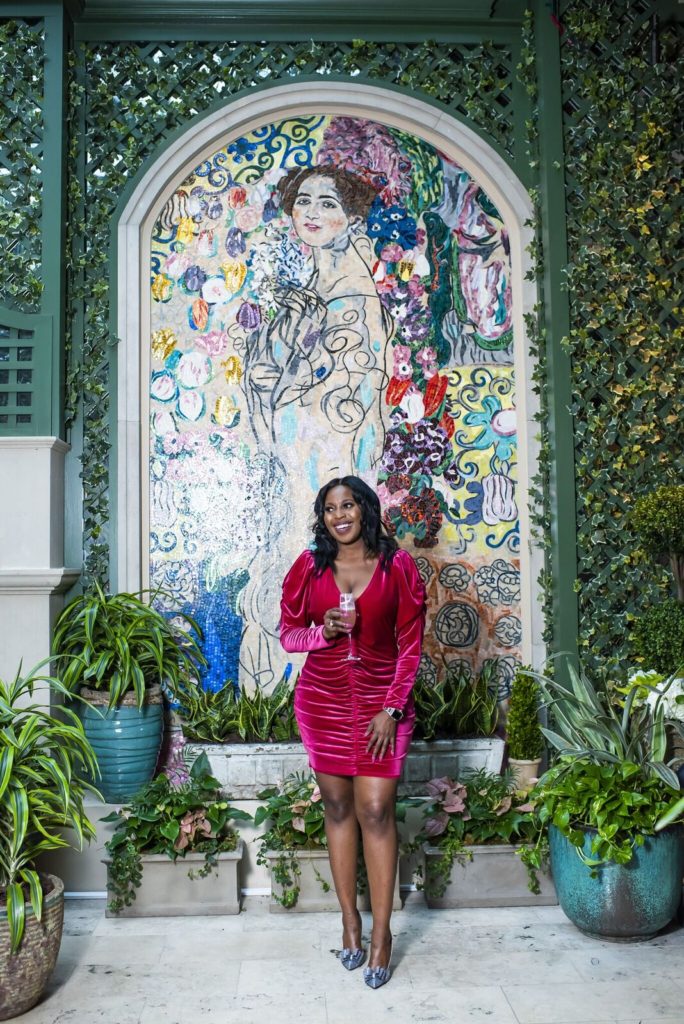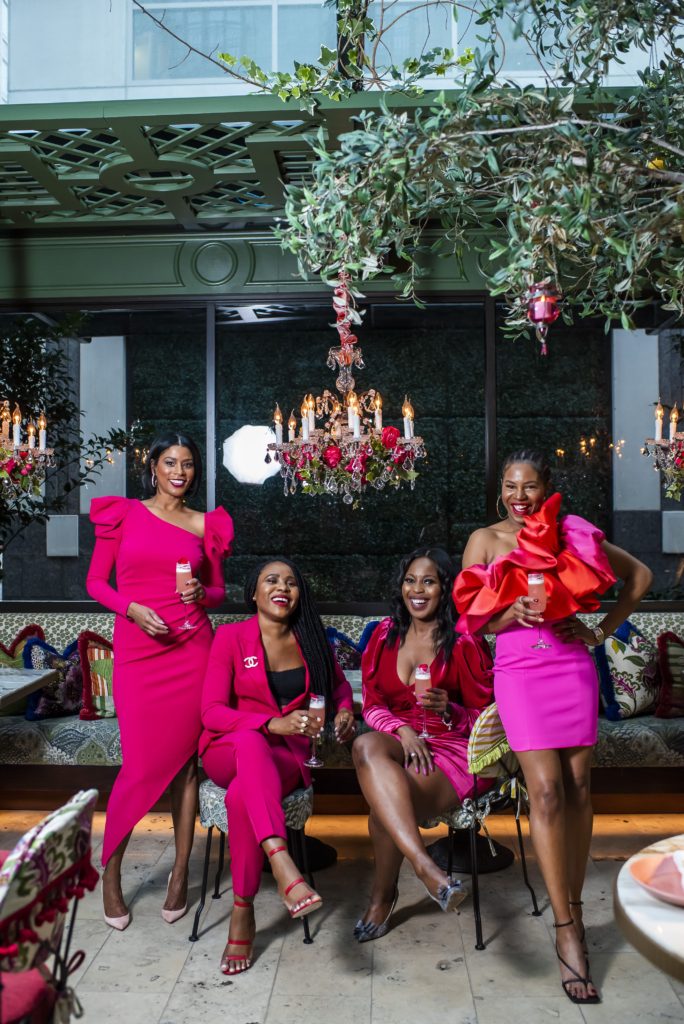 As I showcased the behind-the-scenes of this shoot on Instagram, I received a lot of DMs inquiring about "building your tribe."
I am not going to lie: I spend a lot of energy learning those people that are around me; and learning about myself, and having discernment with allowing who I should allow in my life.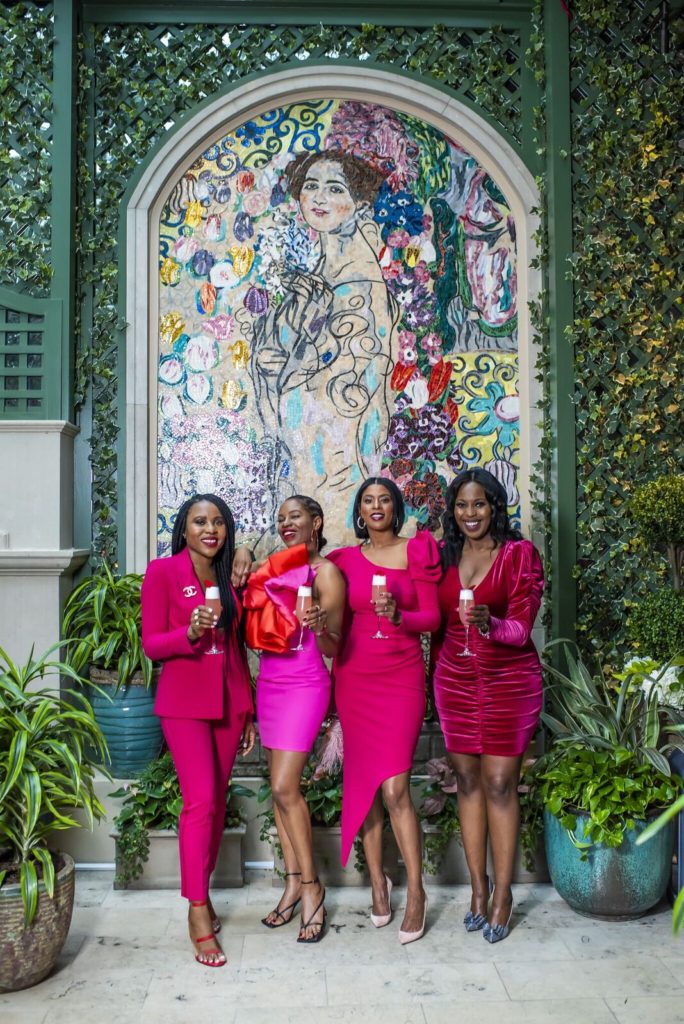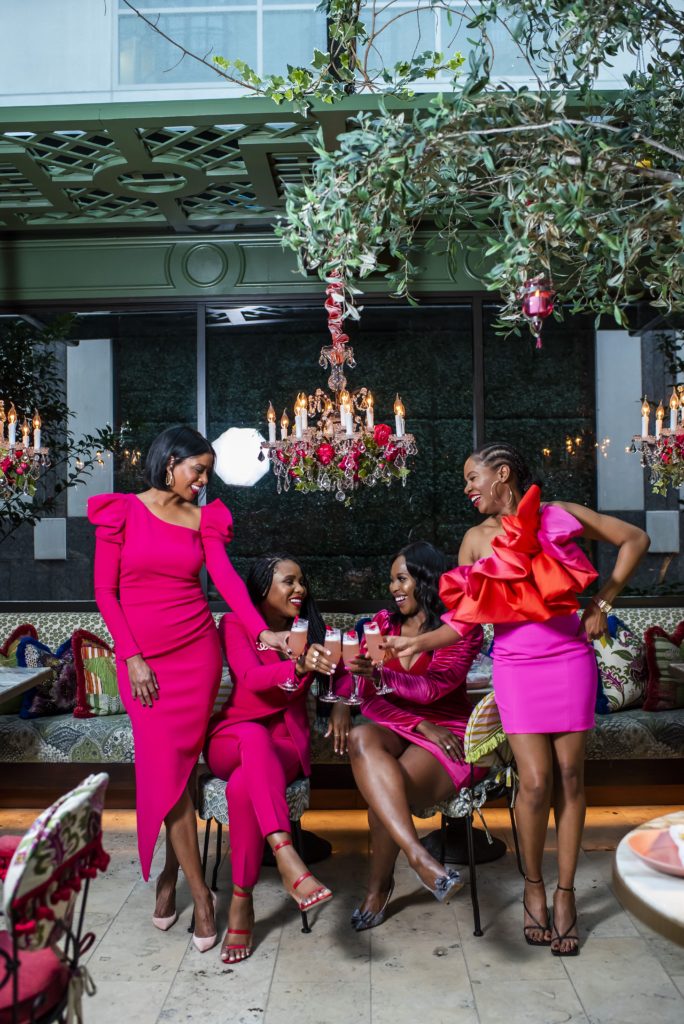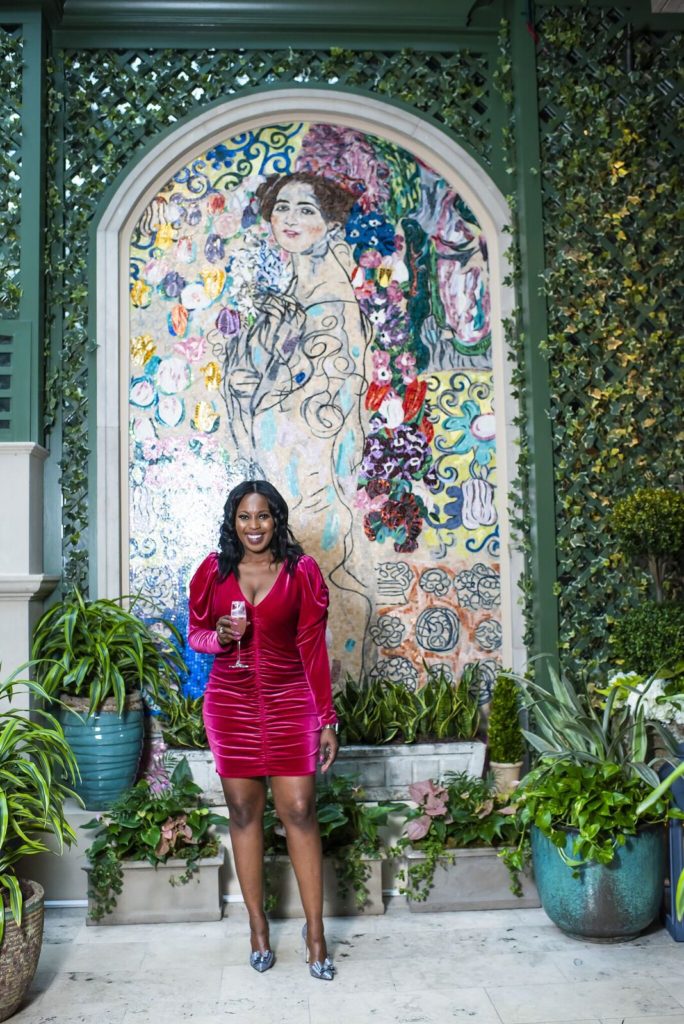 Here are a few tips on how to build your tribe:

1.  As you grow, you may feel like you are outgrowing your current group of friends.  Things you used to think were fun and/or exciting are now mundane and uninteresting to you.  THAT'S A GOOD THING!  It is okay to grow, and it's okay to outgrow people. 
2.  Get dressed, go out, and meet people.  There are so many events in Atlanta.  I post several on my IG page, and I include them in my newsletter.  When you start meeting new people, I am sure you will have a very full social calendar, which will lead to doing more activities.  Also, look into volunteering and joining a women's group. 

3.  I am a huge believer of the laws of attraction, so make sure that you're a good friend.  Write down what is important in your new friendships. 

4. Know the signs. Stay away from people who have those same traits of the individual(s) that you outgrew.

5. Stay consistent.

Happy Galentine's Day!