Sugar Factory American Brasserie has finally arrived in Atlanta! After visiting locations in Miami, Florida, and New York City, it's nice to have one in my home city. If you haven't experienced the "Sugar Factory," you must add this restaurant to your bucket list immediately because it's known for its over-the-top desserts and cocktails.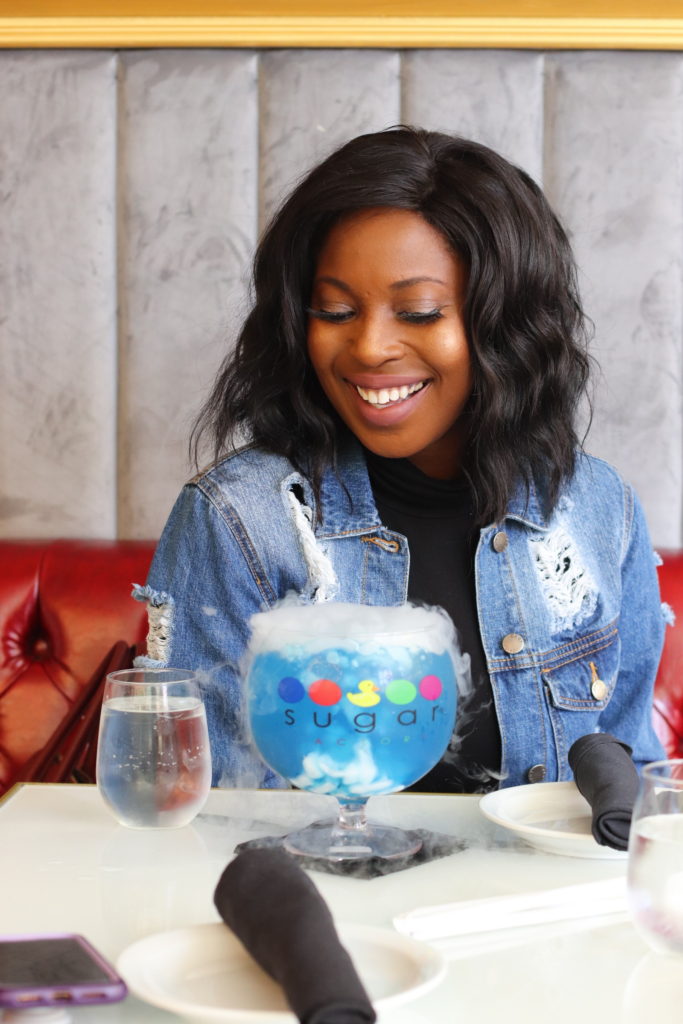 This spot has a strong following of world-renowned celebrities such as Kendall and Kylie Jenner, Drake, Jennifer Lopez, Kim Kardashian, Flo Rida, Hailee Steinfeld, Katy Perry, Jason Derulo, Britney Spears, Jerry Seinfeld, Selma Hayek, and more — are all fans of Sugar Factory.
Nick Cannon hosted the Atlanta grand opening of Sugar Factory, which has a signature floor-to-ceiling candy wall with more than 500 types of sweet treats, including a selection of novelty and bulk candy like the brand's world-famous Couture Pops.
The café offers coffee, hot chocolate, frozen hot chocolate, homemade specialty rainbow doughnuts, and pastries, in addition to homemade gelato and ice cream. The restaurant is gorgeous because of thenatural light, stunning crystal chandeliers, red tufted banquets, and antique brass accents.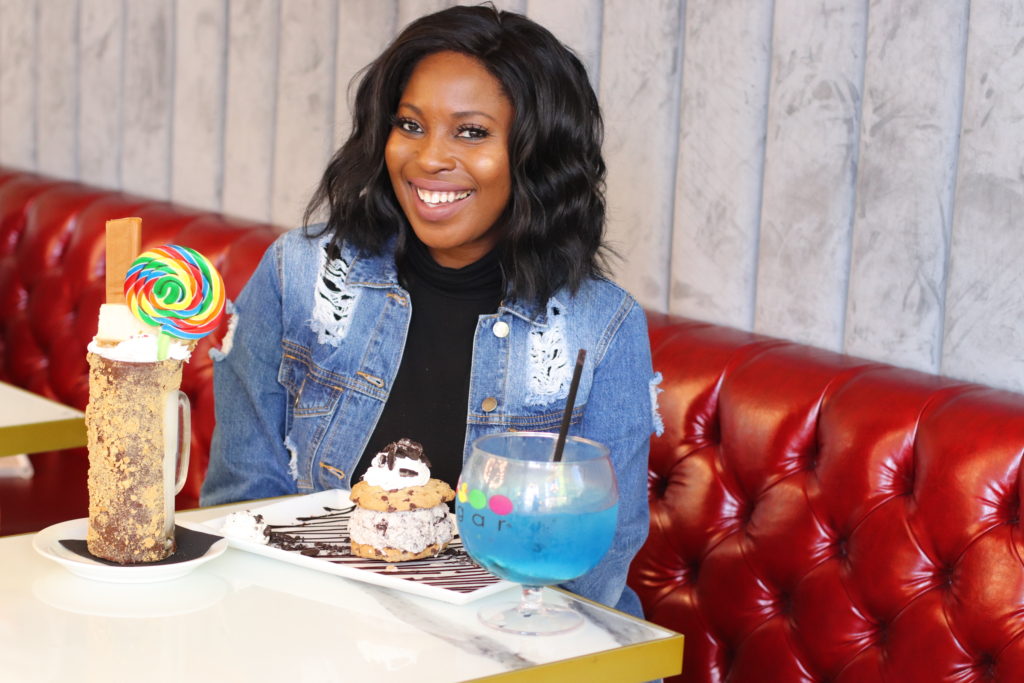 I recently dined for the full experience. I was taken aback by how tasty the food was. I started my meal with an Ocean Blue Goblet, which is a cocktail served in a fishbowl with Hpnotiq liquor. It wasn't too sweet and lasted my entire meal.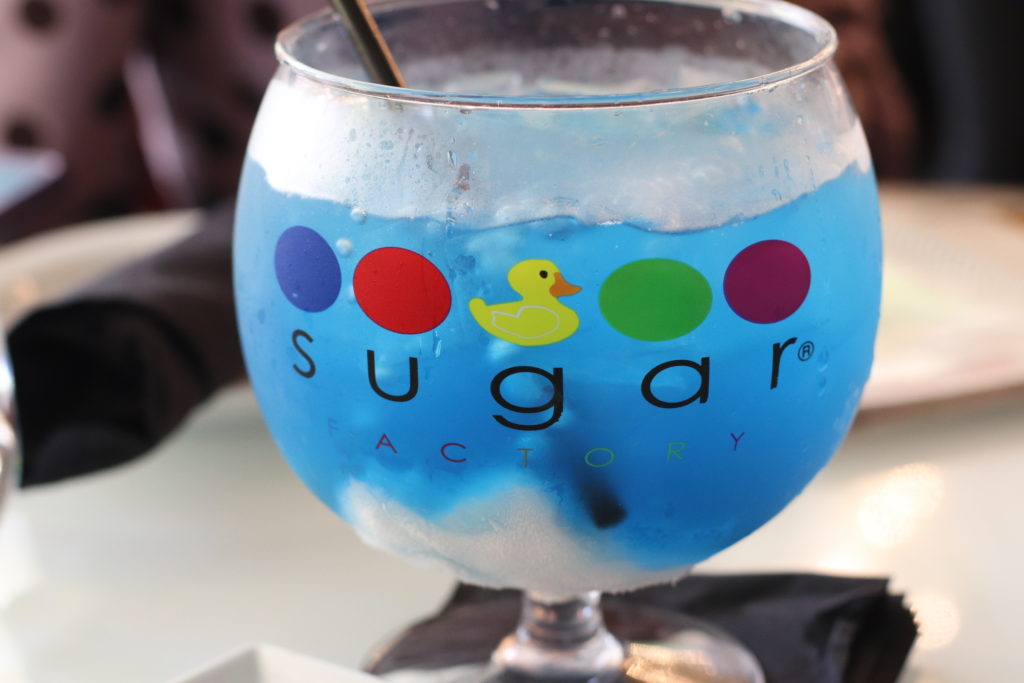 We then started our meal with the meatballs and Caesar salad because I am all about balance. The meatballs, which are housemade Italian meatballs, were baked and simmered in marinara sauce and topped with shaved Parmesan and toasted breadcrumbs. They were so rich and savory with the perfect blend of salt and garlic flavor.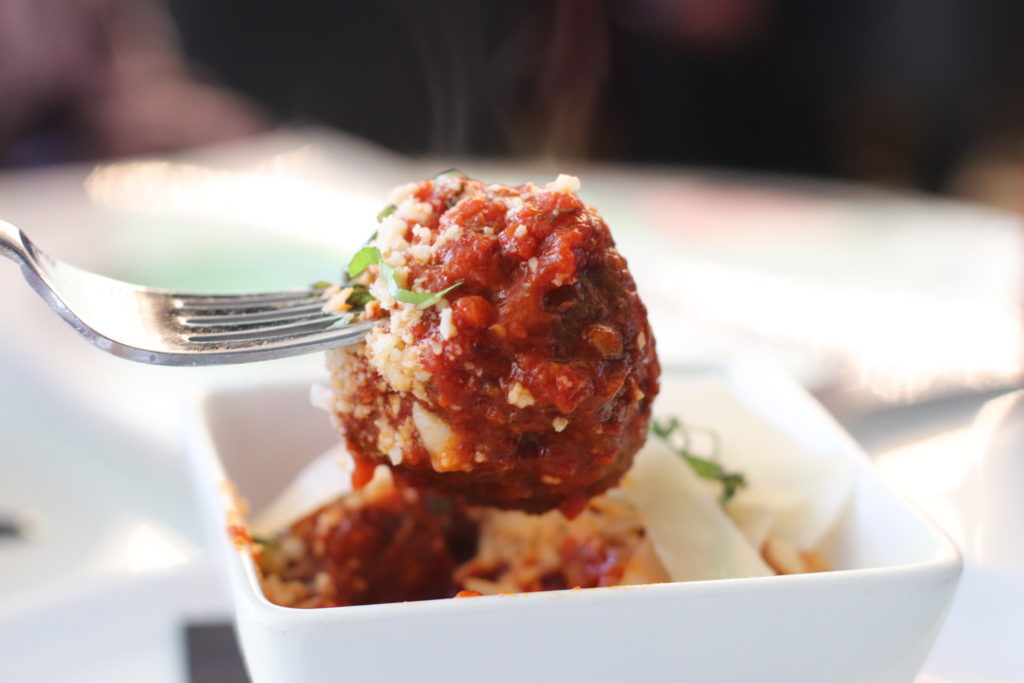 We then ordered the Caesar salad, which had fresh Romaine hearts, shaved Parmesan cheese, brioche croutons, and a parmesan crostini with creamy Caesar dressing. After our appetizers, we ordered the quesadillas and pan roasted Ora King salmon.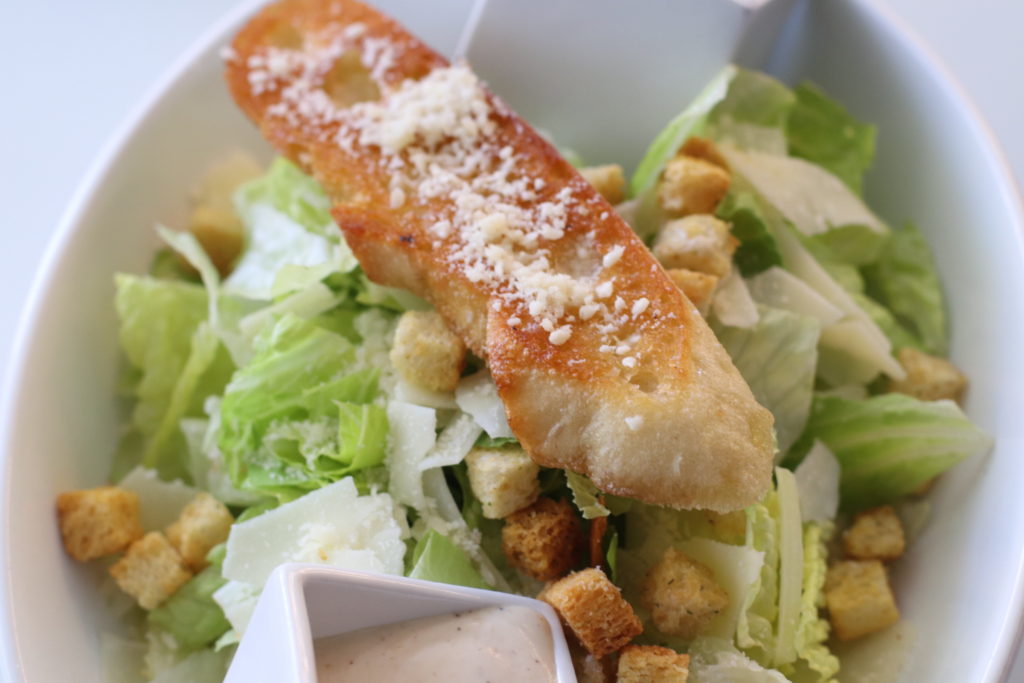 When you order the quesadillas, you have the choice of three proteins: chicken, shrimp, and steak. We went with the shrimp quesadillas, which were street-style, stuffed with shrimp and Oaxaca cheese, with a side of guacamole and pico de gallo.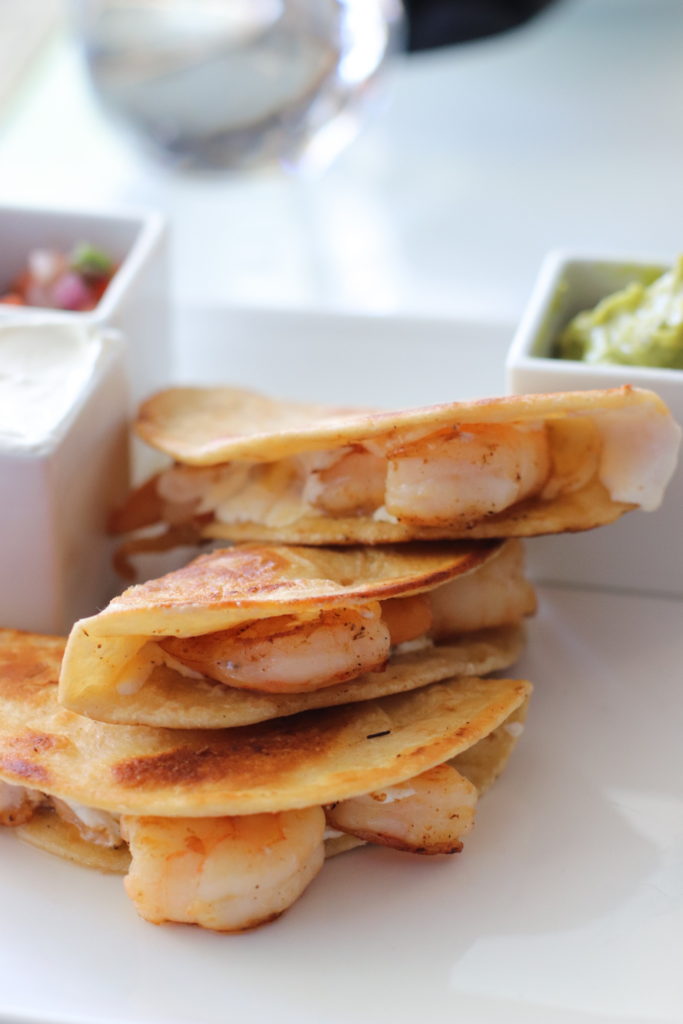 Next up was the pan roasted Ora King salmon. We opted for the plantains instead of the asparagus. The salmon was slow roasted and served on top of Yukon Gold mashed potatoes and topped bacon herb sauce. The sauce was flavorful. After our scrumptious entrees, we were eager to dive into dessert.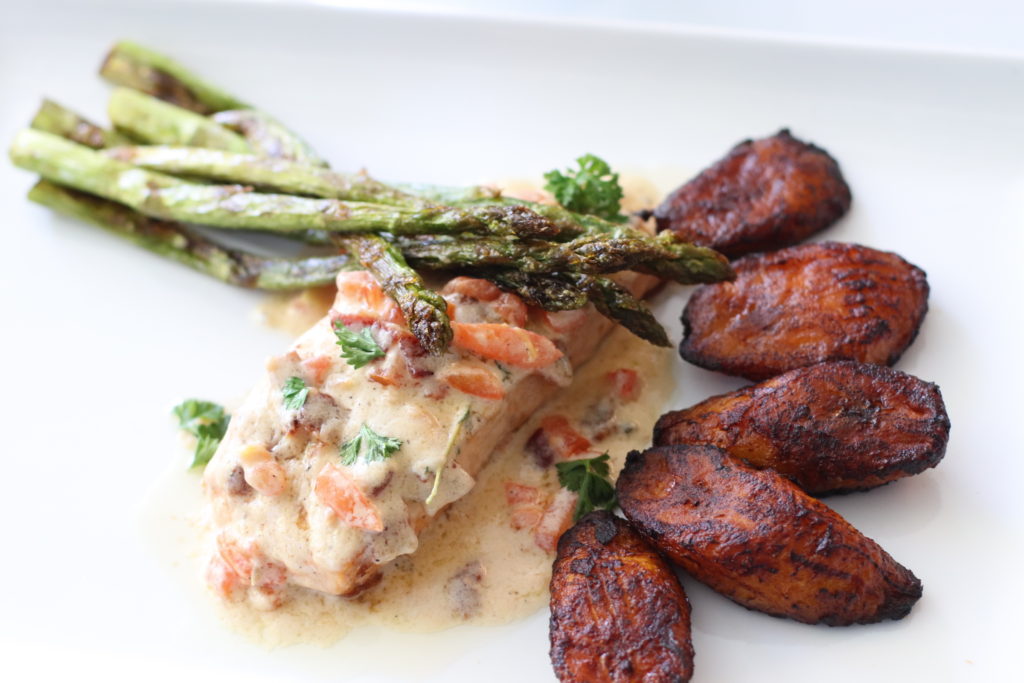 We couldn't decide between the milkshake and ice cream sandwiches, so we ordered both. Be prepared to eat a lot when you order desserts from the Sugar Factory, and be prepared for massive sizes. And with those massive sizes, expect a lot of stares from other diners.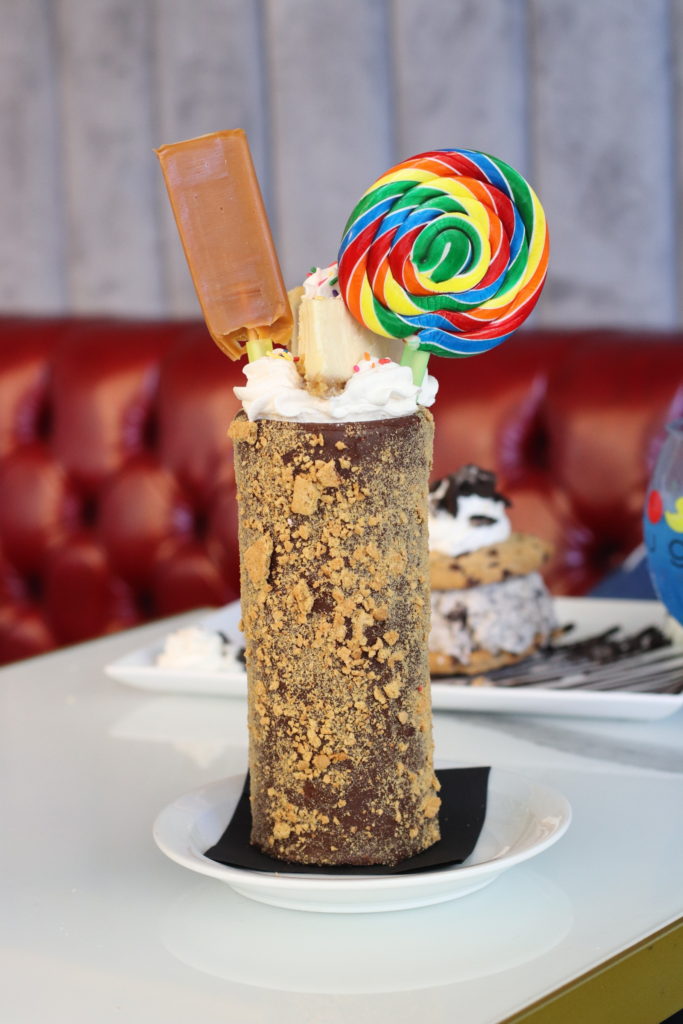 We ordered the Caramel Sugar Daddy Cheesecake milkshake and Oreo Stuffed Chocolate Chip Cookie Sandwich. Both were oh-so yummy.
I had the best time dining at the Sugar Factory. This restaurant is perfect for birthdays, date night ms, and girls' night out. Make sure you bring your appetite. You will have a blast!