Each time I visit AG, a restaurant located in the Ritz-Carlton, Atlanta, I am reminded that I need to visit more. The service is always superb, the food is top-notch, and the ambiance is sophisticated without being too stuffy. This newly renovated restaurant brings a modern, yet classic experience to the downtown Atlanta steakhouse scene. AG offers private dining spaces, which include a chef's table and a mixology room. The menus showcase local, seasonal, and sustainable ingredients. And when I recently dined for dinner, I was impressed with each dish, including their beverage program.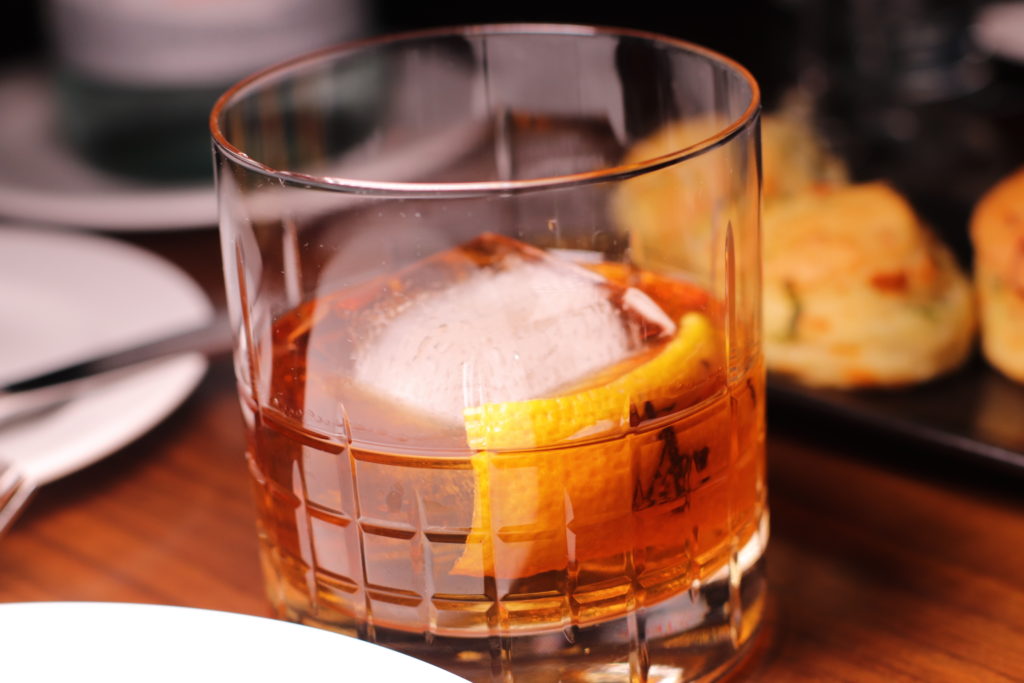 We started our meal with a 'Smoky Old-fashioned,' which is a must-order, because the presentation of it is sure to impress. First, the server smokes the glass with lavender hickory chips. Next, AG's Single Barrel WhistlePig 10-year rye is topped off with an orange peel. The drink was strong, yet smooth.
The menu at AG has a variety of land and sea options. We started our meal with a Caesar salad and She-crab soup. The Caesar salad had fresh romaine lettuce, white anchovies, aged Parmesan, and croutons. It was an extremely flavorful salad. And although it had white anchovies, it didn't have that fishy taste. Typically, I order a Caesar salad when dining because it pairs well with almost anything. The She-crab soup was rich, and the crab meat was plentiful. I like how the Sherry wasn't overpowering in this soup.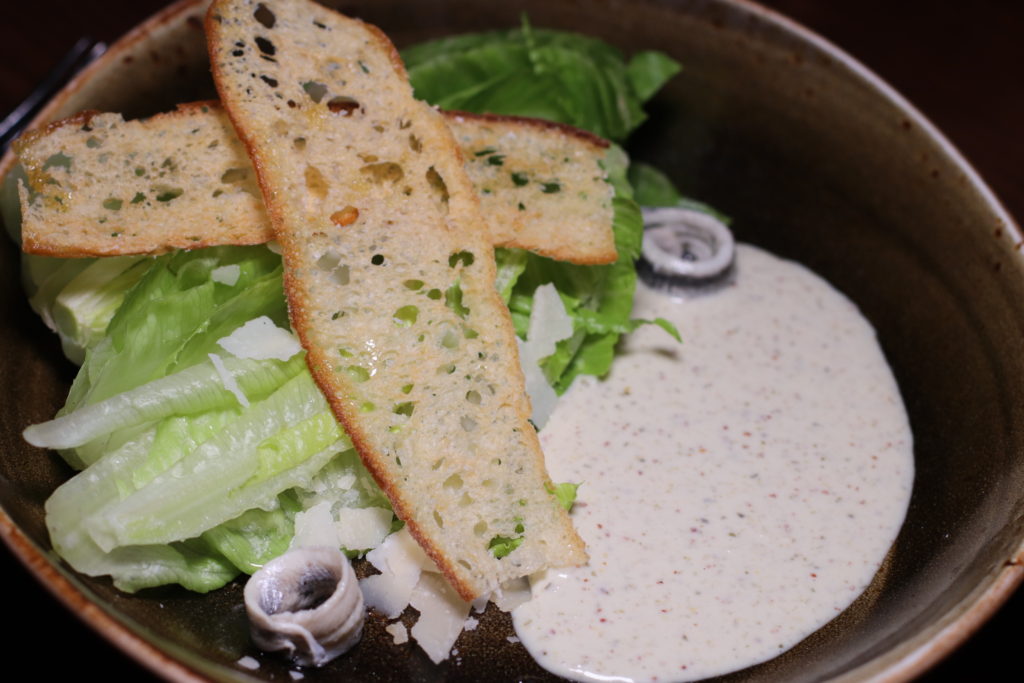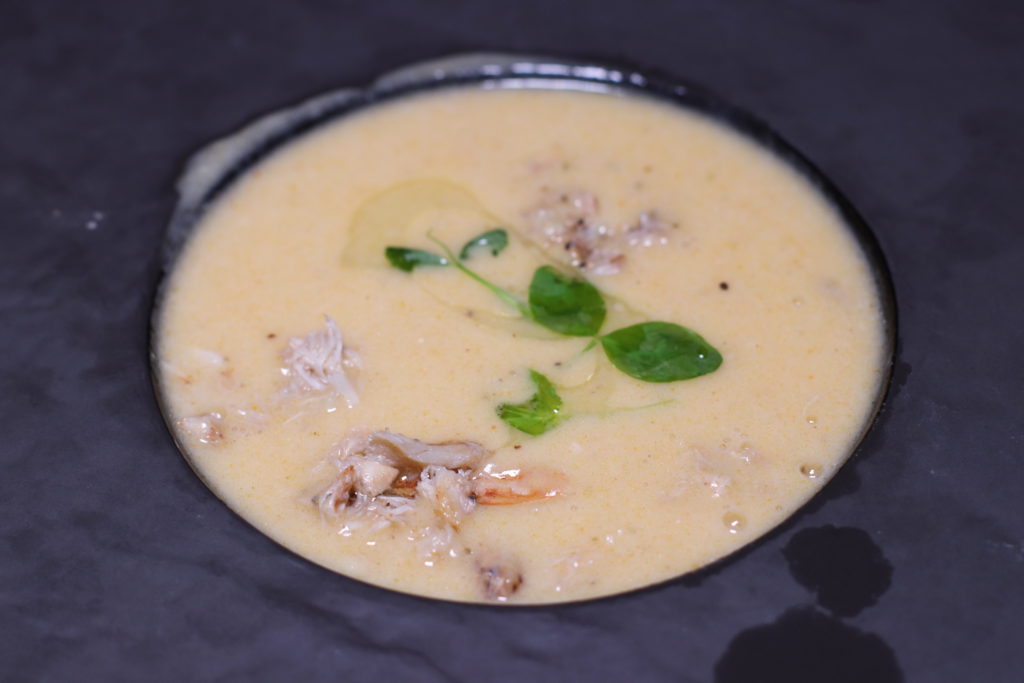 We, then, ordered our appetizers: crispy pork belly and Blue Hill Bay mussels. I was impressed with the pork belly presentation. It was almost too pretty to eat. It was served with roasted honey carrot purée, fermented scallions, and peach coulis. Needless to say, all of the flavors complimented the pork belly to a tee.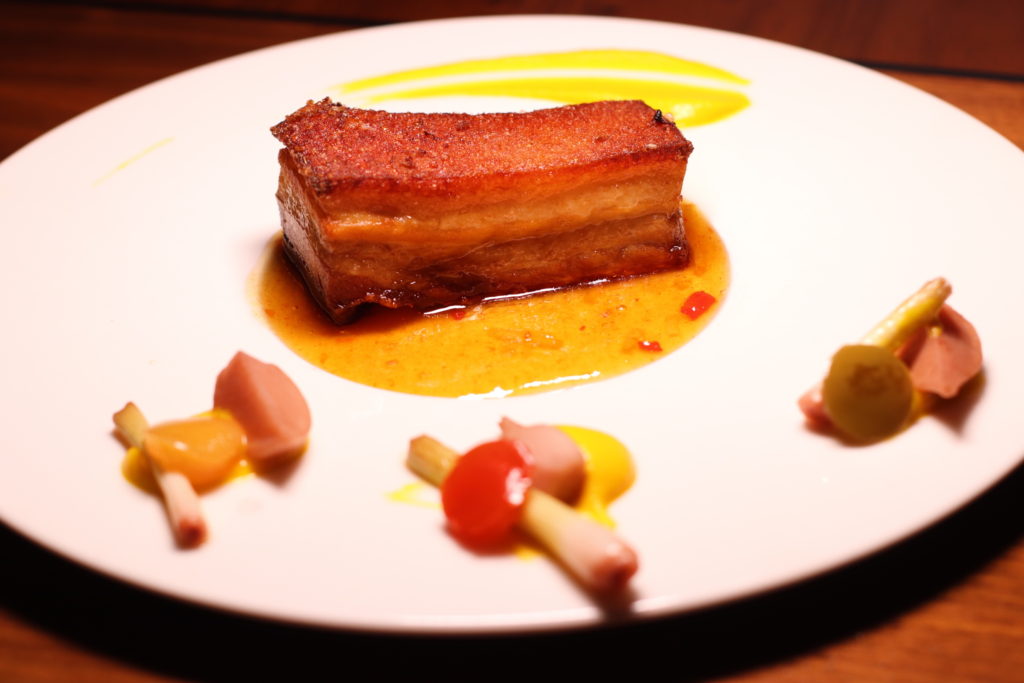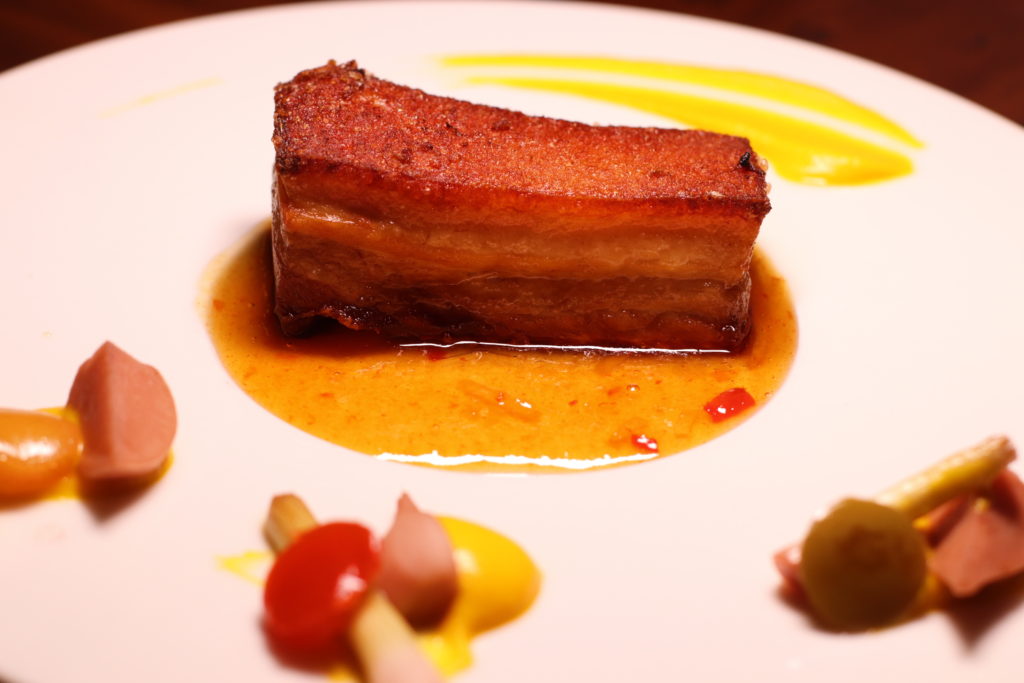 Next up were the Blue Hill Bay mussels. These awesome mussels were served with a sauce that they should sell by itself, which consisted of a blend of ginger, garlic, lemongrass, yuzu, and served with ciabatta bread. Sometimes the simplest flavors really bring out the most in foods!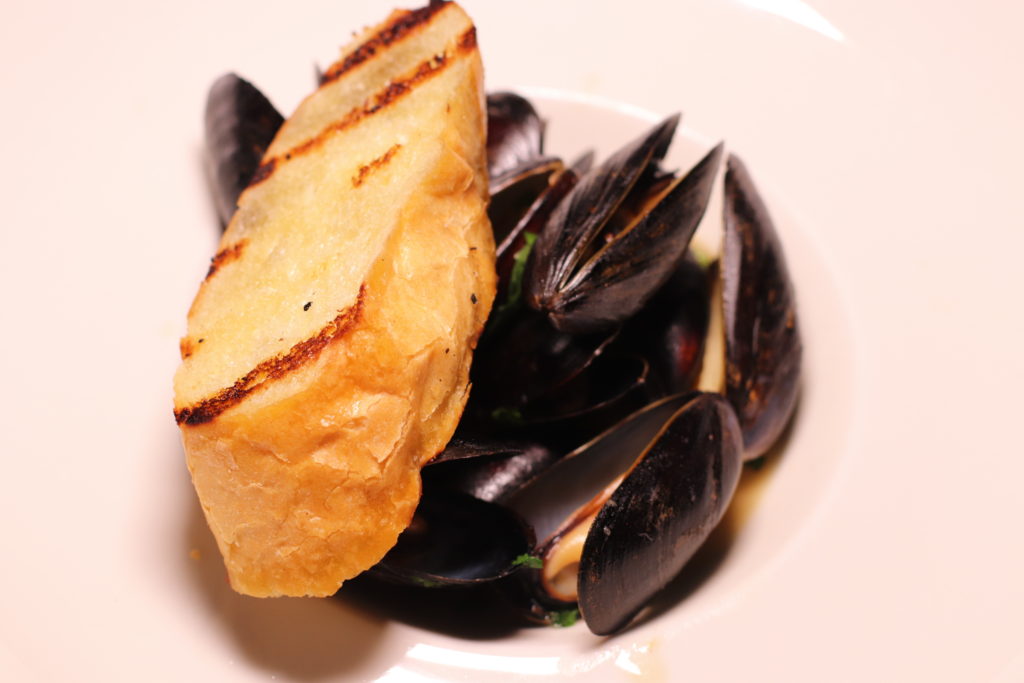 We, then, ordered our entrees: the housemade seafood fettuccine and a 14 ounce New York striploin and Maine lobster tail. I was really surprised when I received my fettuccine. The sauce was lobster bisque, which was served on the side. The pasta was topped with half lobster tail, scallops, mussels, and Bowfin caviar. You will not be disappointed when you order this dish because it is so exquisite and extremely flavorful.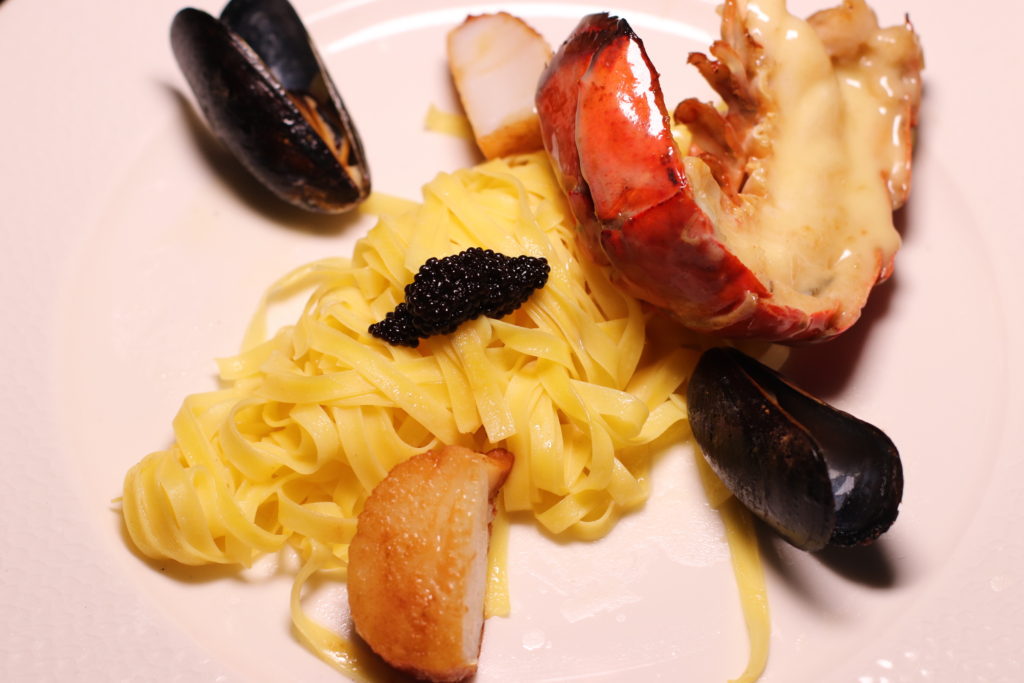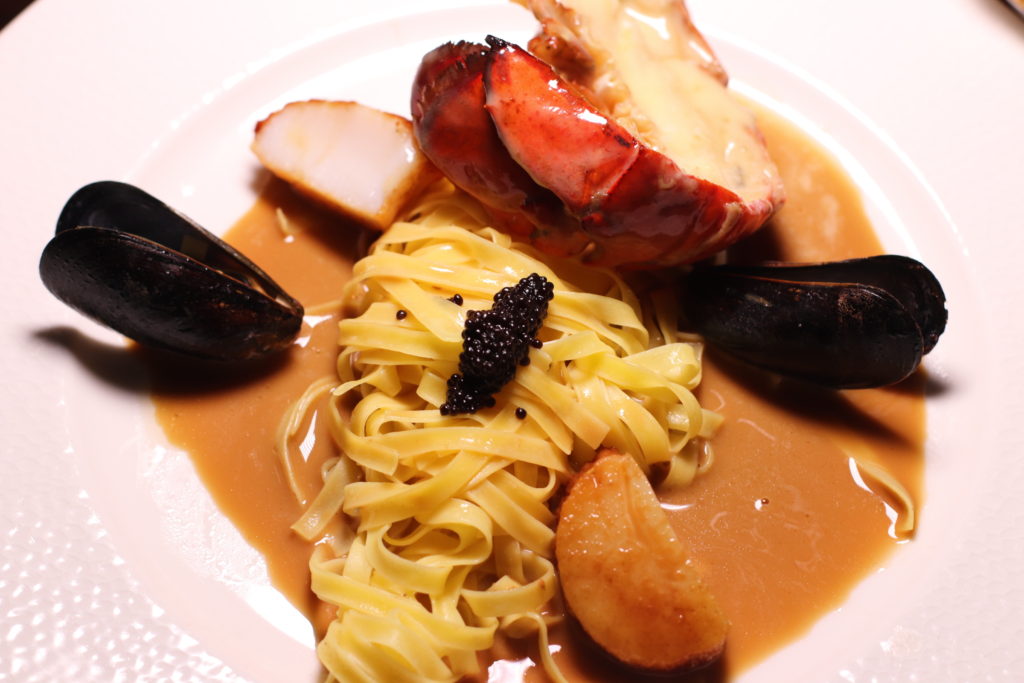 Last but not least was the 1855 Black Angus 14 ounce New York striploin with a Maine lobster tail and asparagus. 1855 Black Angus is premium beef with tons of flavor, tenderness, and juiciness. The Angus breed marbles naturally and abundantly for extraordinary layers of buttery beef flavors.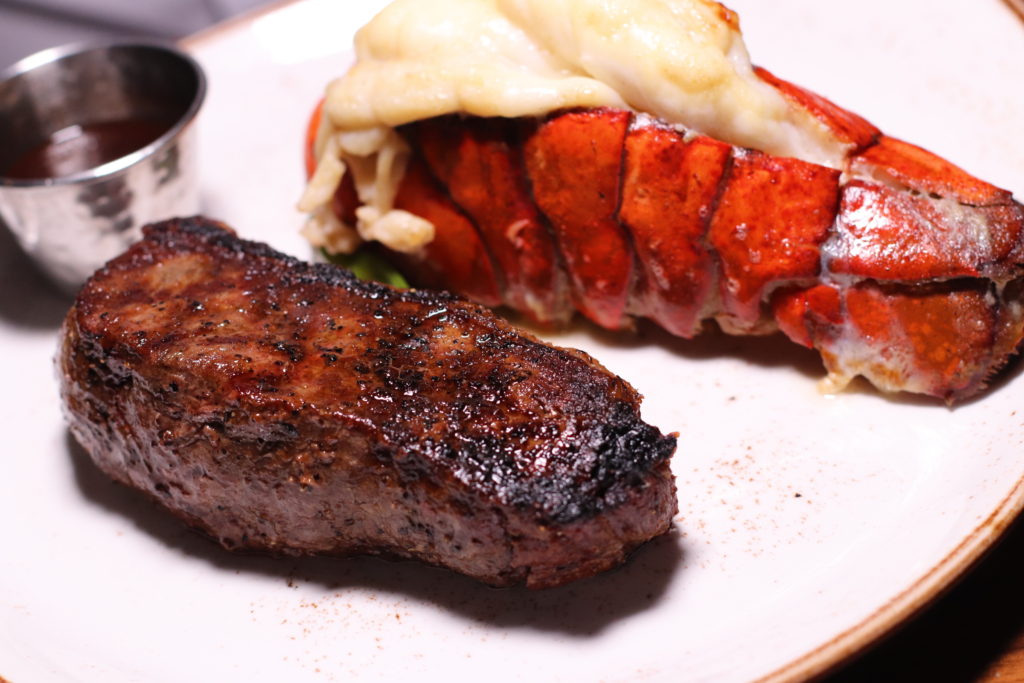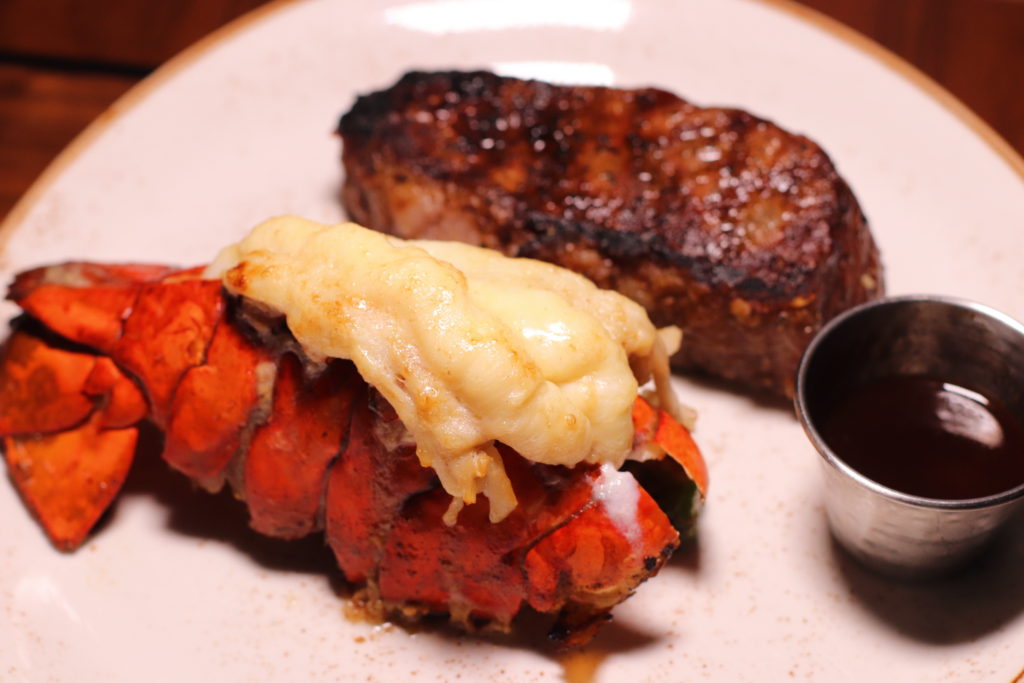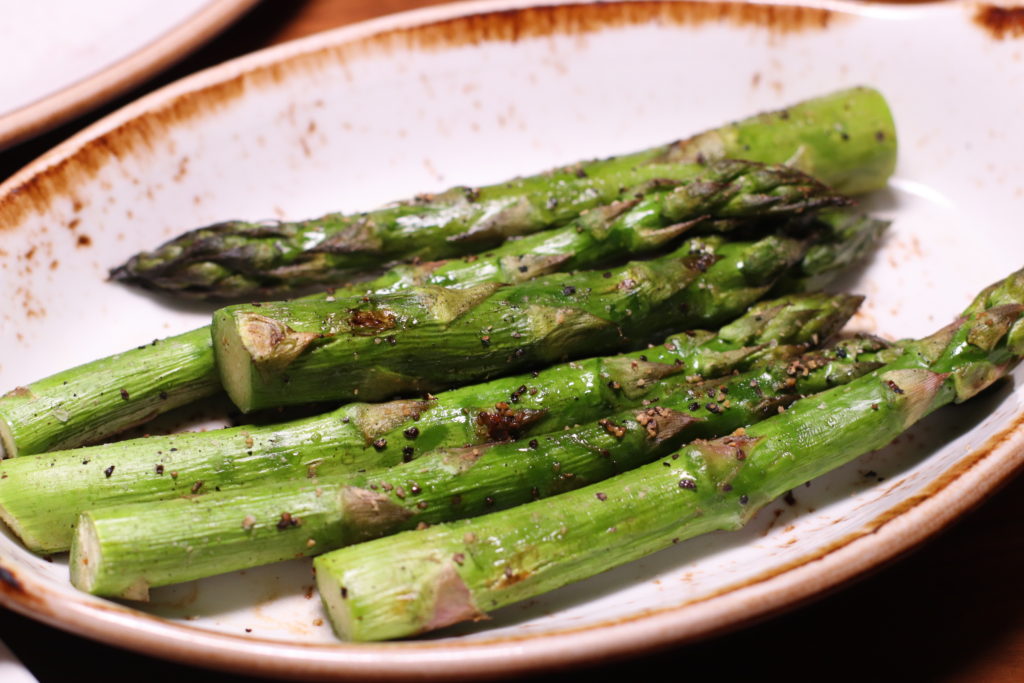 Overall, AG is a stellar dining spot that needs to be more of my go-to restaurant. Make sure that you add this restaurant to your bucket list. It's perfect for a date night, birthday dinner, and/or corporate get-together. You will be impressed because the team at AG will be sure to take great care of you!