Your holiday party is only as good as your holiday appetizers. When hosting friends, family, and guests, it's important that my appetizers set the tone for the main course. And it's no secret that I take pride in my recipes being simple and sophisticated.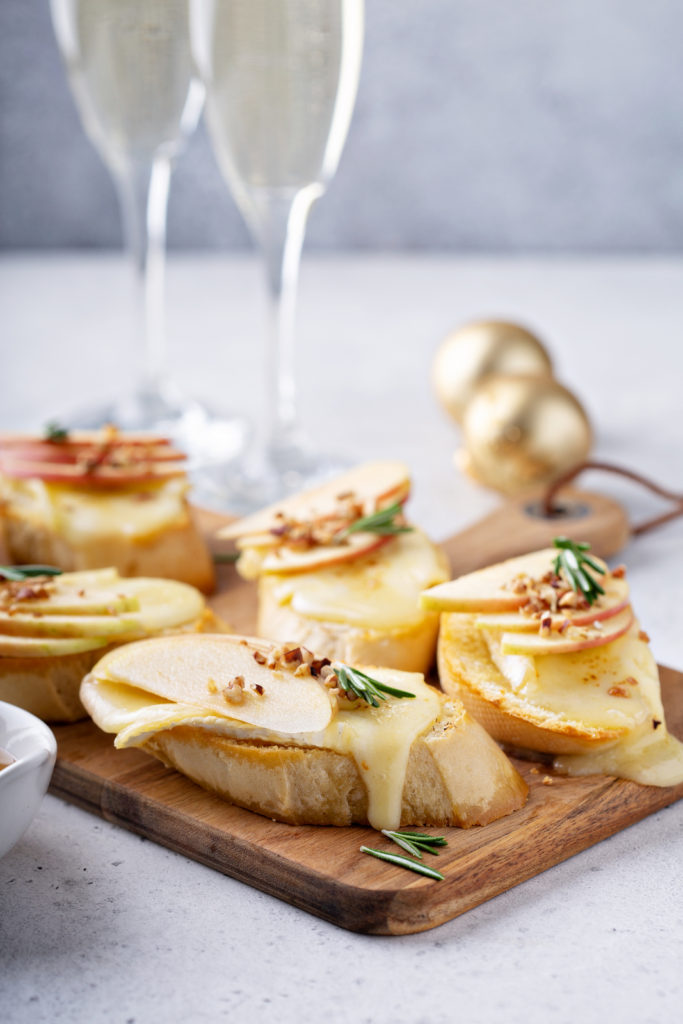 My suggested appetizers offers a wide variety of tastes, textures, and flavor. This recipes are sure to get your guests' tastebuds dancing. Over the next few weeks I will be sharing my recommendations for the perfect holiday recipes.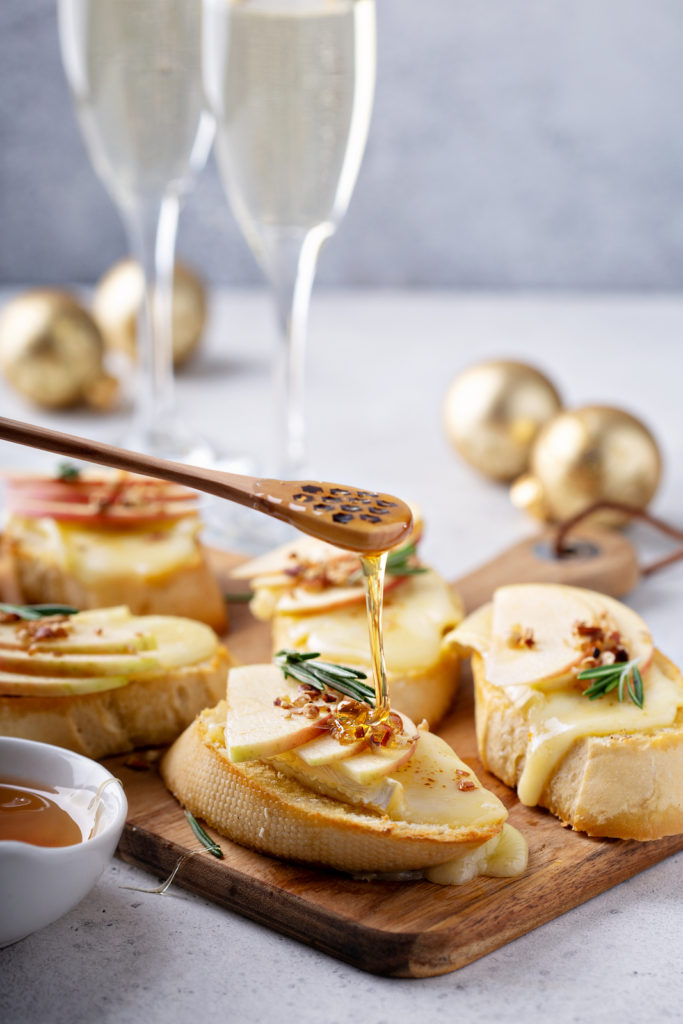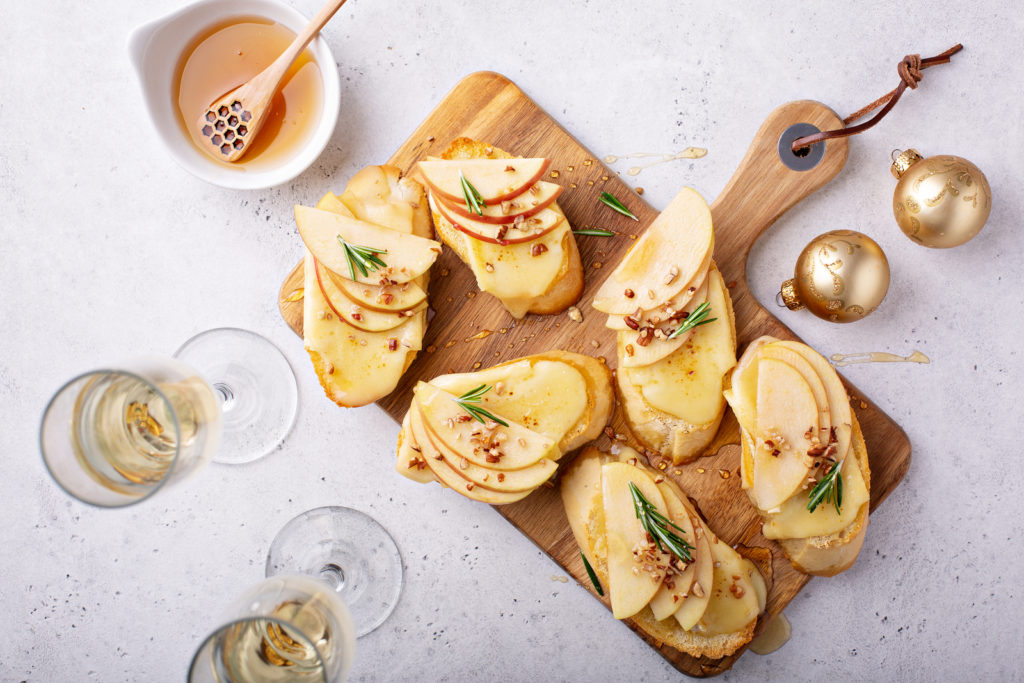 When entertaining, there is nothing I appreciate more than a delicious holiday appetizer that requires minimal prep and cook time. This brie, honey, and apple crostini recipe is the perfect blend of savory and sweet.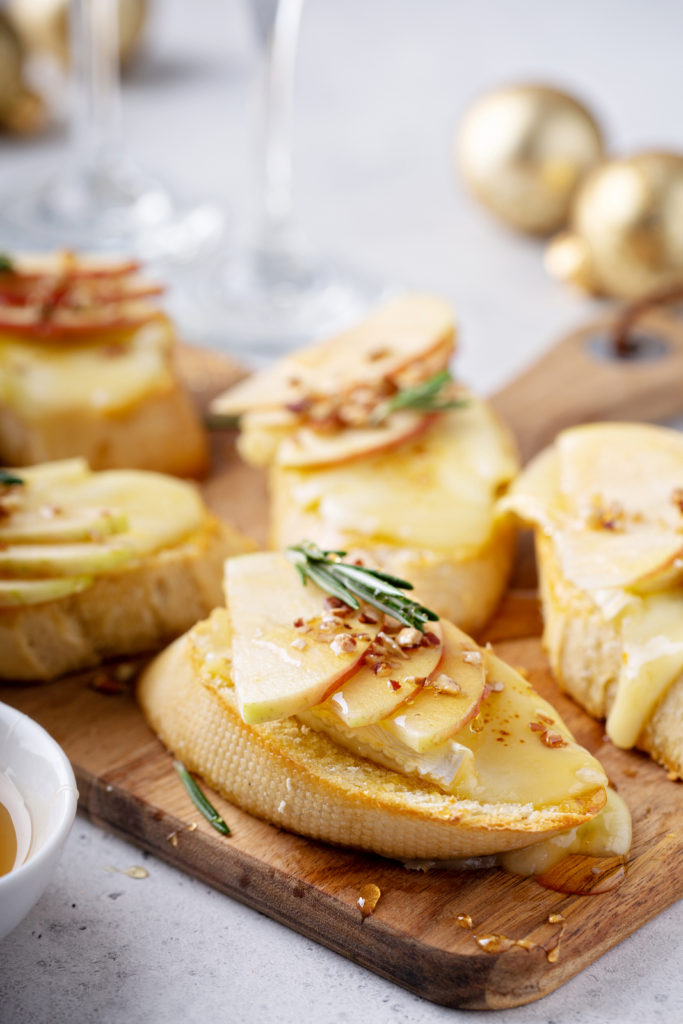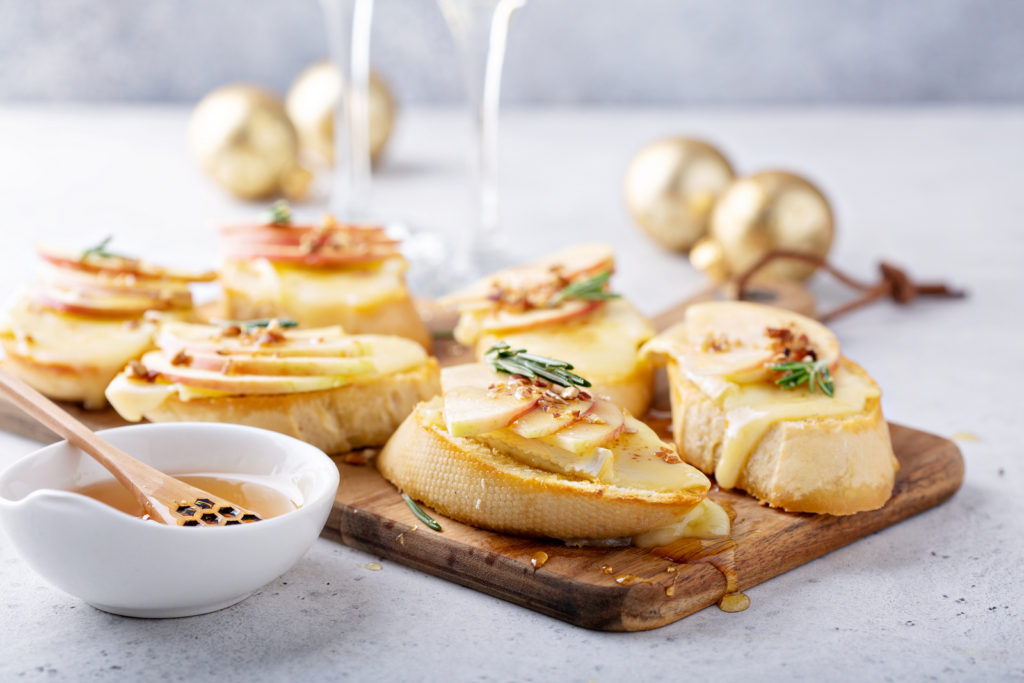 Since it's cold outside, I prefer preparing this appetizer hot. This recipe is ideal for entertaining because it's simple, yet, sophisticated. You'll be happy to know that this recipe takes less than 20 minutes to create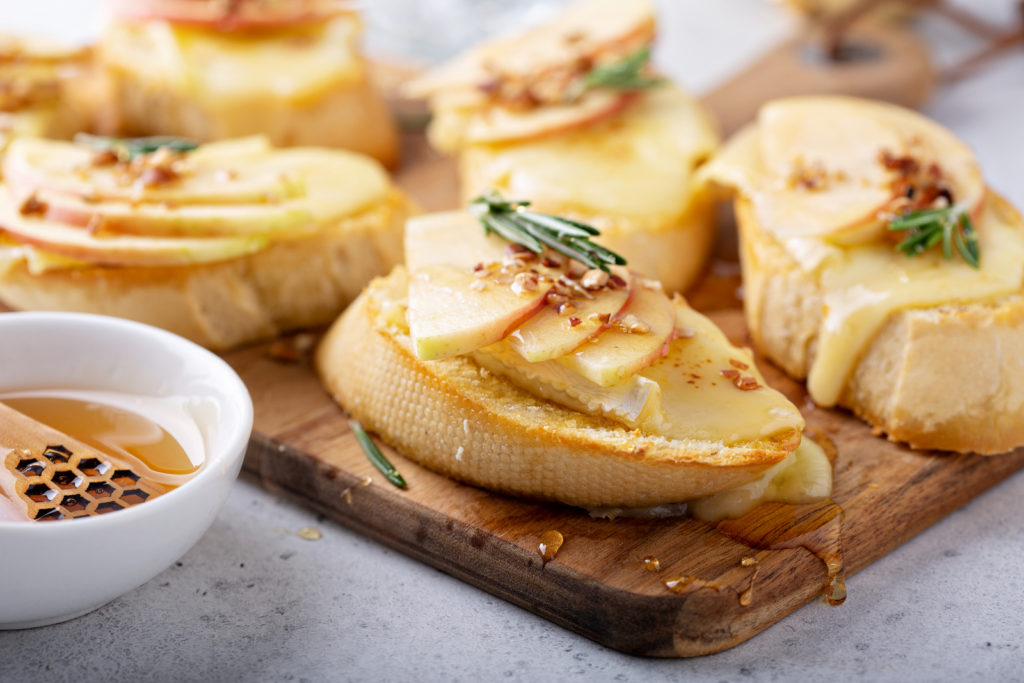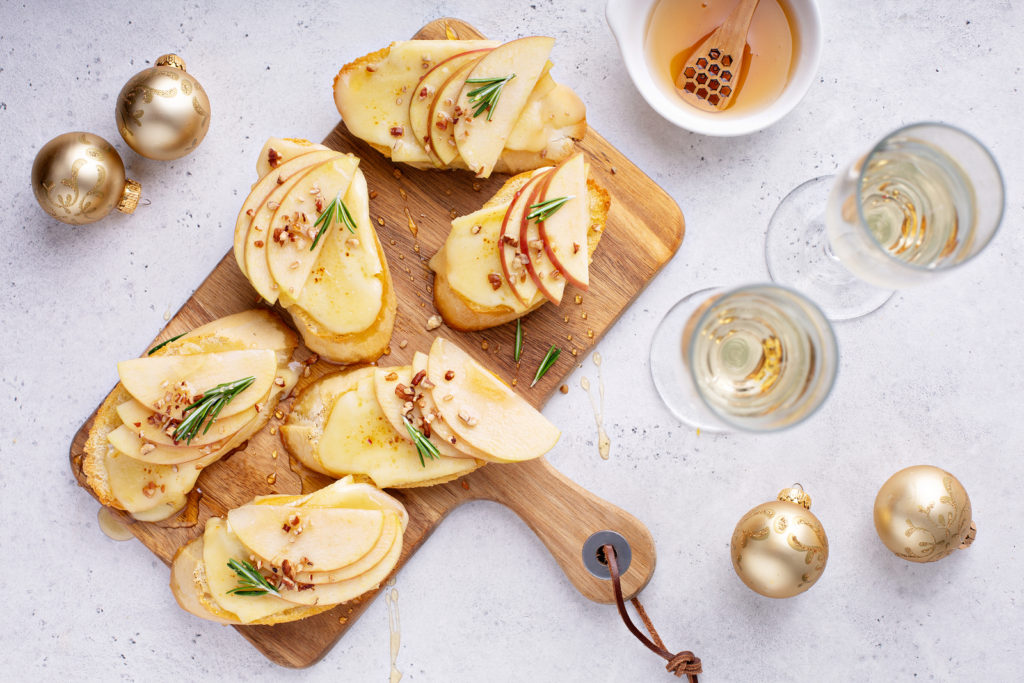 Recipe: Brie, Honey, and Apple Crostini
Ingredients:
(1) 6 ounces of brie cheese
(2) large red apples
(1) baguette1 cup of chopped pecans (use as desired on top of crostini)
Honey (drizzle on crostini as desired)
(1) Bundle of Rosemary
Directions:
Preheat oven to 400 degrees.
Slice baguette into diagonal 1/2 slices. Add baguette slices to the baking pan.
Slice brie into small, thin slices.
Put into oven for six to eight minutes, or until cheese has melted.
While the brie is baking, cut apples into thin slices to fit the size of the crostini .
Remove crostini from oven and top with apple slices.
Drizzle with honey , top with rosemary & pecans.
Serve on a large platter.