Recipe: Mushroom Grilled Cheese Sandwich
In my opinion, a cold day means warm grilled cheese sandwiches. There is nothing better during the colder months than an ooey-gooey perfectly golden brown grilled cheese. There are thousands of ways to create this classic and iconic dish.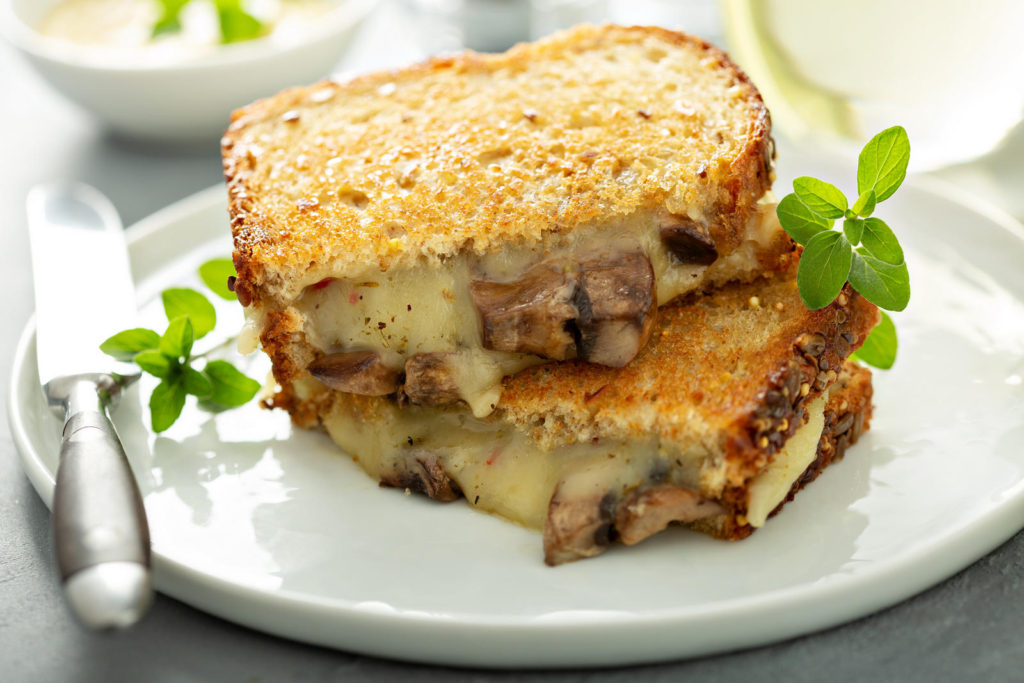 My mom made the best grilled cheese sandwiches; however, I think this recipe may have her beat. We have come a long way from the typical grilled cheese sandwich made with white bread and American cheese. Well, I decided to remix this fall favorite. I love mushrooms! And if you don't, then you can leave this ingredient out.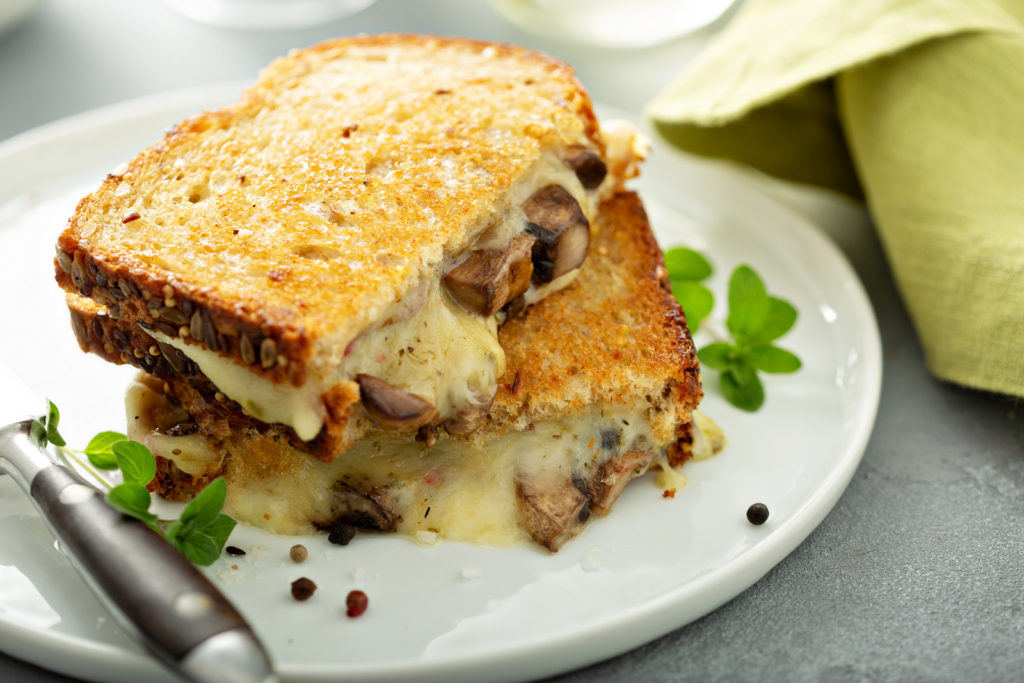 In this recipe, I'll also be using Pepper Jack cheese, which gives this sandwich a slight hint of spice. I used a lot of cheese because I really like my grilled cheese sandwiches cheesy. If you want to take the sandwich to another level, simply pair it with a great soup or salad.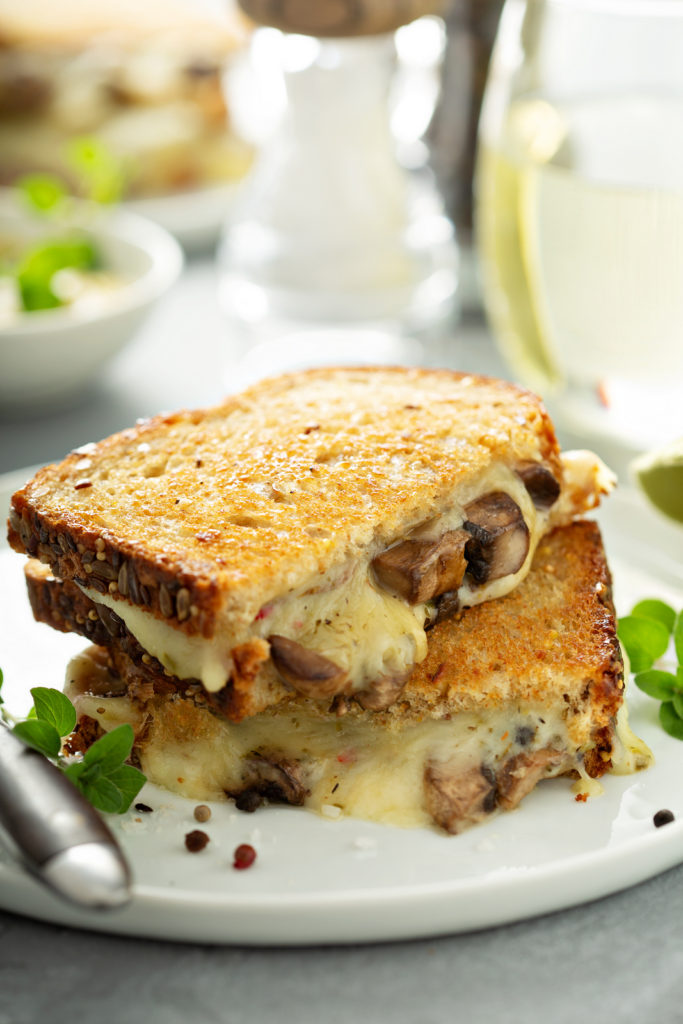 Recipe: Mushroom Grilled Cheese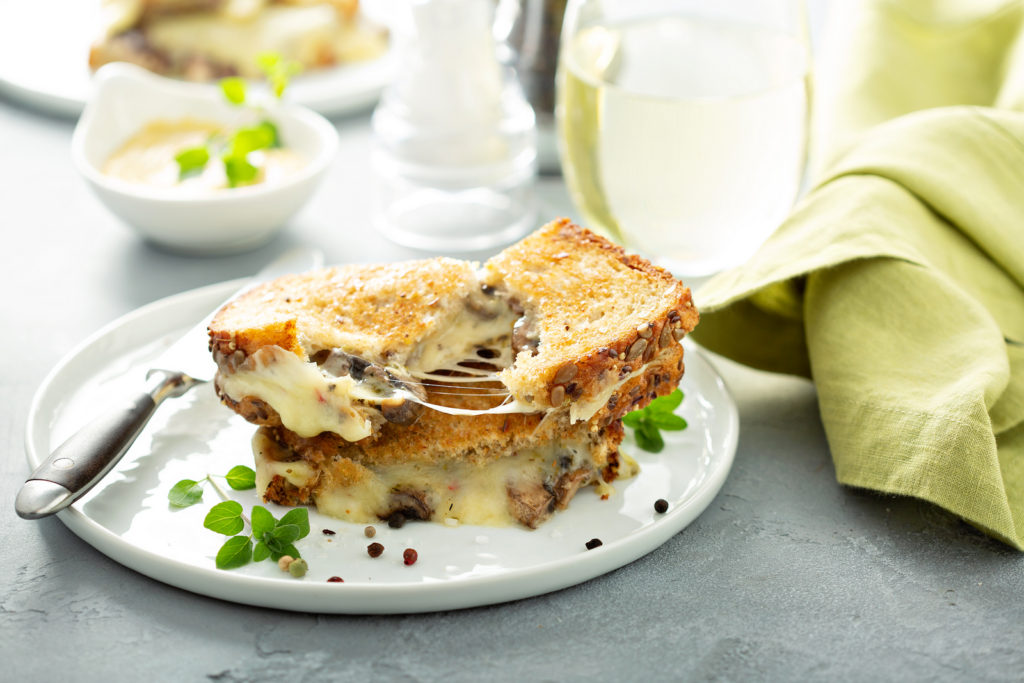 Ingredients 
4 slices Provolone cheese 
4 slices of Pepper Jack cheese
Butter (to grill the sandwiches)
Olive oil (to grill the sandwiches)
8 slices of Hawaiian bread, (or your favorite bread)  
1⁄2 lb white mushrooms, sliced thinly
2 tablespoons butter
Salt, pepper, and garlic power, to taste
Directions
Sauté mushrooms.  Add salt, pepper, and garlic powder.  Set aside.
Butter the four slices of bread.A dd Provolone, Pepper Jack, and mushrooms to bread. Turn the pan on medium heat, then add olive oil. Grill sandwiches on each side until they are well golden and the cheese has melted.
Serve.
Enjoy!