After many of you witnessed my microneedling experience at Spa Sdyell, a lot of you asked if I would ever get it again. My answer:  Absolutely! I have been receiving microneedling at Spa Sydell for the past two months, and I am over the moon that I have noticed such a dramatic change in my skin.  As soon as I turned 30, my skin and I are no longer on the same page.  I began experiencing breakouts and a little adult acne, which meant that I needed a more invasive treatment.  And as my wedding date approaches, it is important for me to have clear, amazing skin.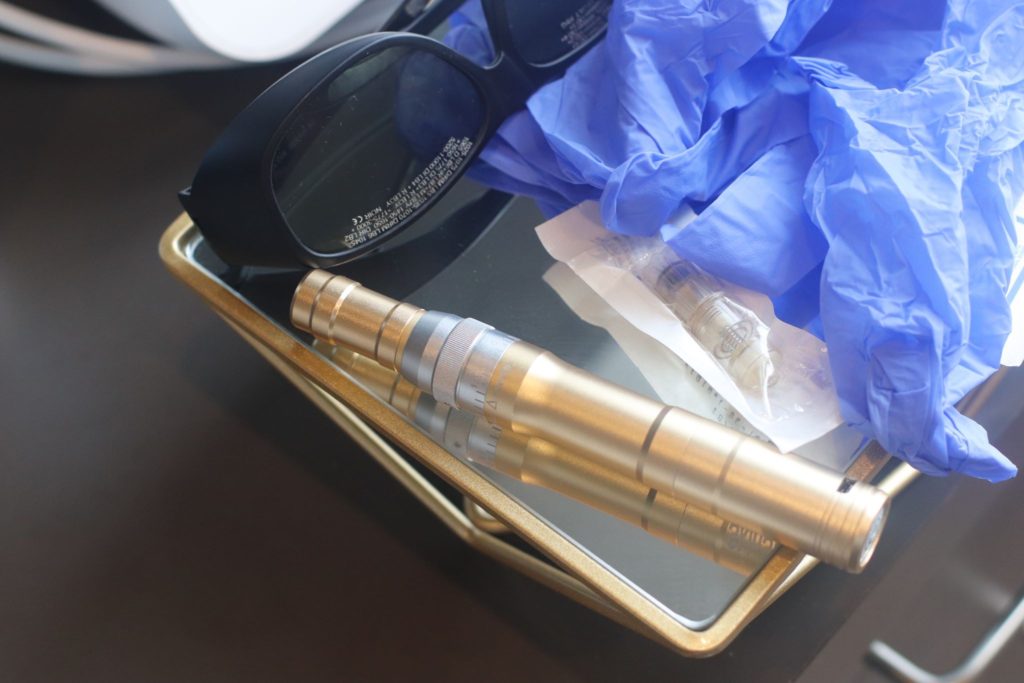 I am obsessed with this treatment. Microneedling is a cosmetic procedure that repeatedly punctures the skin with tiny, sterile needles. This procedure helps to increase collagen and produce new collagen and skin tissue for smoother, firmer, and more toned skin. If you have large pores, acne scars, uneven skin tone, wrinkles, hyperpigmentation, or sun spots, microneedling is just for you.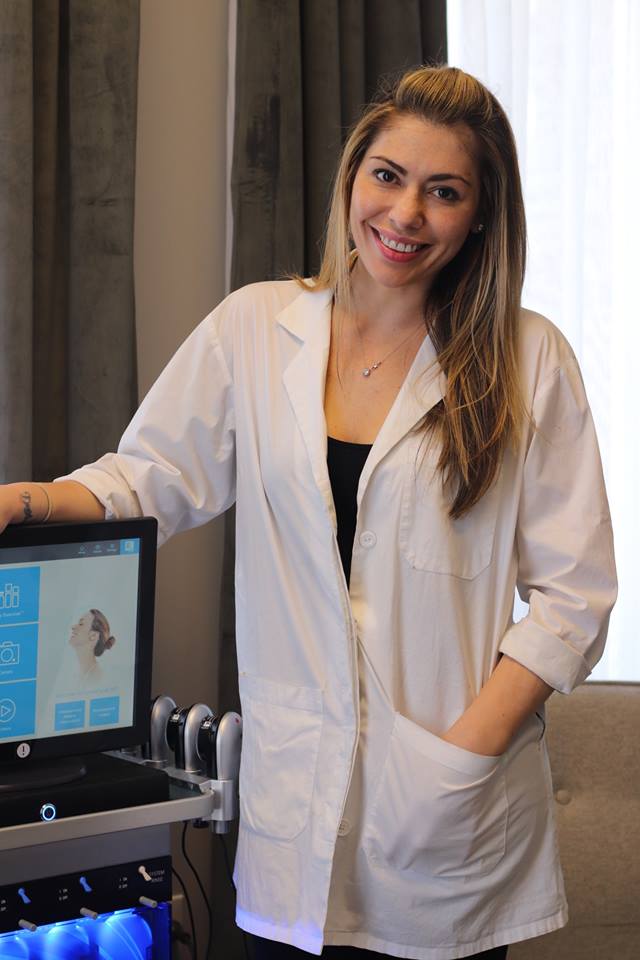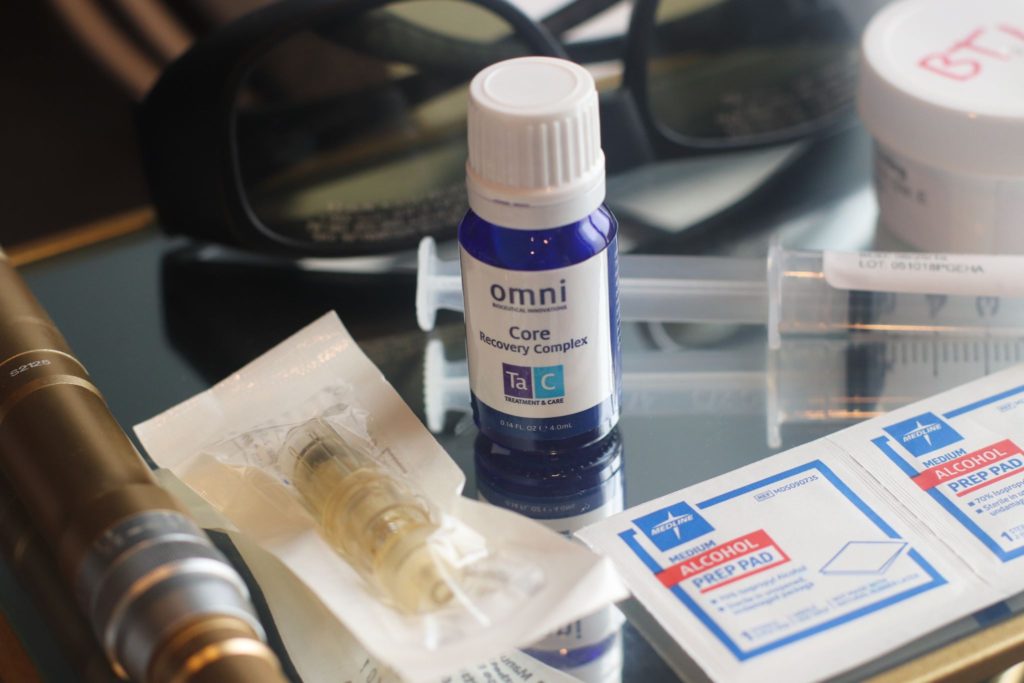 When I first arrived at Spa Sydell, Melissa numbed my skin with a numbing cream, which is important since thousands of needles were going to be puncturing my skin. After 30 minutes of the numbing cream working its magic, she began to use the microneedling pen on my face. As she was using the pen, she was using various serums and growth factors.
This product has no downtime, and it's totally painless. There was some slight tingling, but nothing that caused me any discomfort. Some areas on my face were more sensitive than other areas, such as my nose.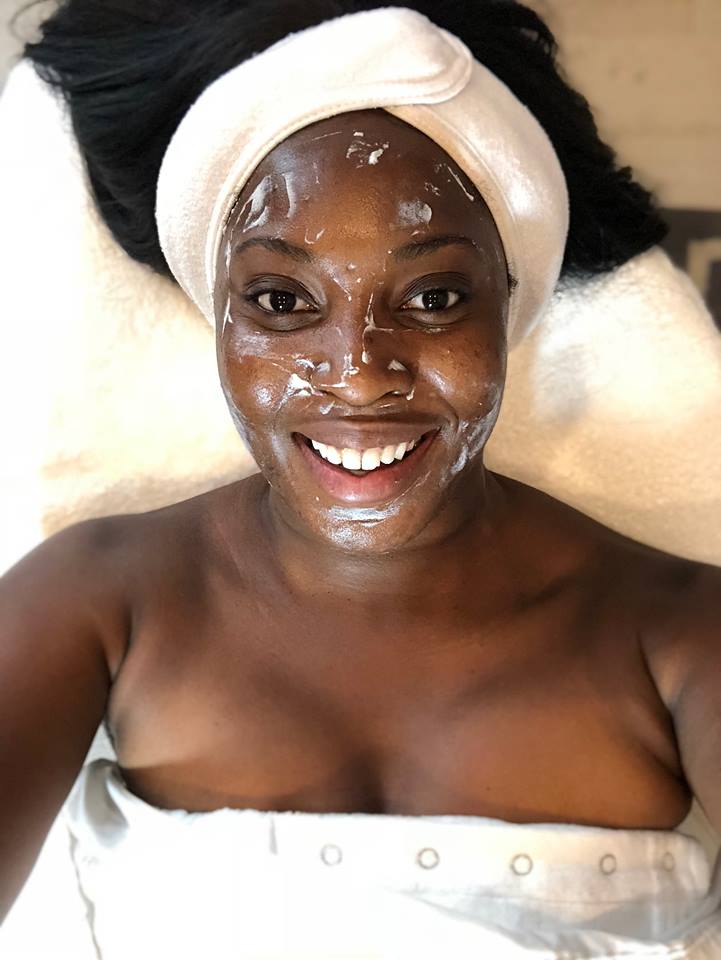 After my treatment, Melissa sent me home with two masks to use: one before bed and one for next-day use. Immediately, I noticed that my skin was much brighter. To see maximum results, I would recommend three treatments. After your treatment, make sure to load up on sunscreen because your skin will be more sensitive.  After your treatment, you should avoid sweating for 24 hours.  That means that you cannot be about that sauna life.  I don't like wearing makeup immediately after my treatment; however, you can.  The next day, my skin was glowing.  And a few days later, my skin was visibly clearer and my pores were smaller. 
I am totally addicted to my results, and you will be addicted to yours too! 
Make sure to book your appointment for microneedling here: http://spasydell.com