Eighteen years probably doesn't sound like a lot of time to accomplish anything, if we're going strictly by chronological age, but in the food and beverage world, it transforms a restaurant into an institution.
Erica and I met for dinner as guests of Agave Restaurant, and were treated to some really great food. While I definitely had favorites, we weren't served a single bad plate of food, thanks to attentive care from managing partner Tim Pinkham, and our waiter Tyler (request his section when you go). I immediately fell in love with the dark, cozy decor that has an aesthetic of "Tombstone chic" and could tell I was in a well-loved neighborhood joint.

While waiting for Erica, I opted to start my meal with a margarita. Agave is known for consistently having the best margaritas in Atlanta, including the Top Shelf Margarita that Erica got which is clean and classically delicious. At Tyler's recommendation, I opted for the Smokin' Hot Margarita with smoked tequila, jalapeno, lime, and sour. Hearty, spicy, and citrusy, this margarita is the perfect drink for cooler weather and the cocktail you should definitely serve your friends who may like whiskeys and bourbons.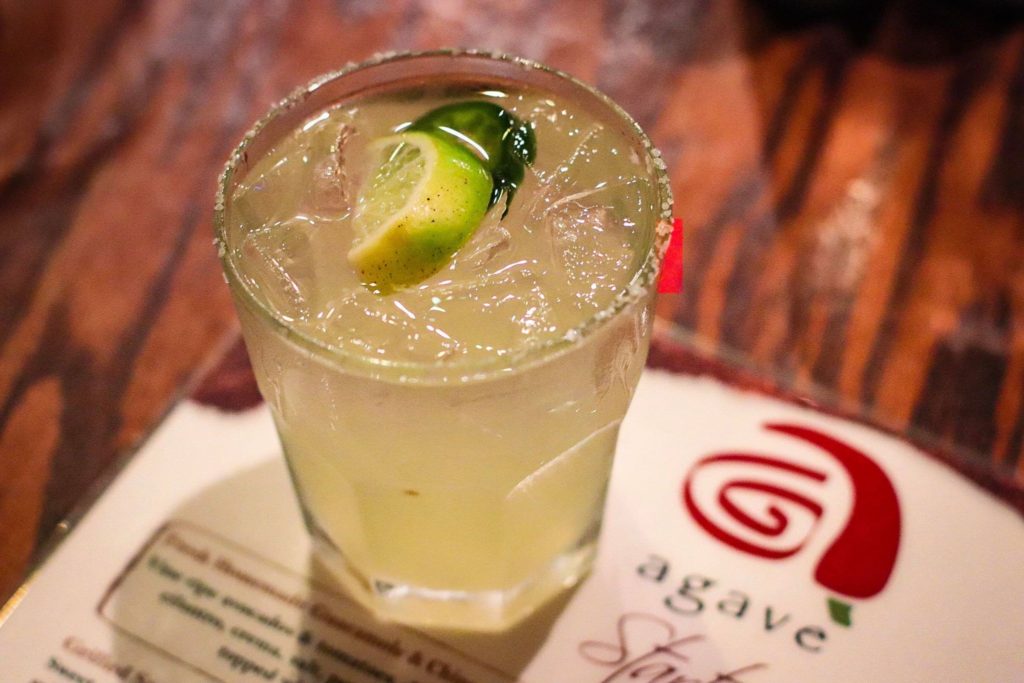 We began our meal with a beautiful trio of starters, including a queso fundido with chorizo, fried lobster tail with a spicy buttermilk batter, and the house specialty of meatballs made with veal, chorizo, and green chiles. No lie, it was a lot of food, and it probably should have been too heavy, but everything worked together with enough heat to wake up our palettes without killing them. As much as I love the starters, and I could have made the meatballs my main course, the queso with its few ingredients created a perfect harmony and is now the standard by which I'll measure all cheese dips.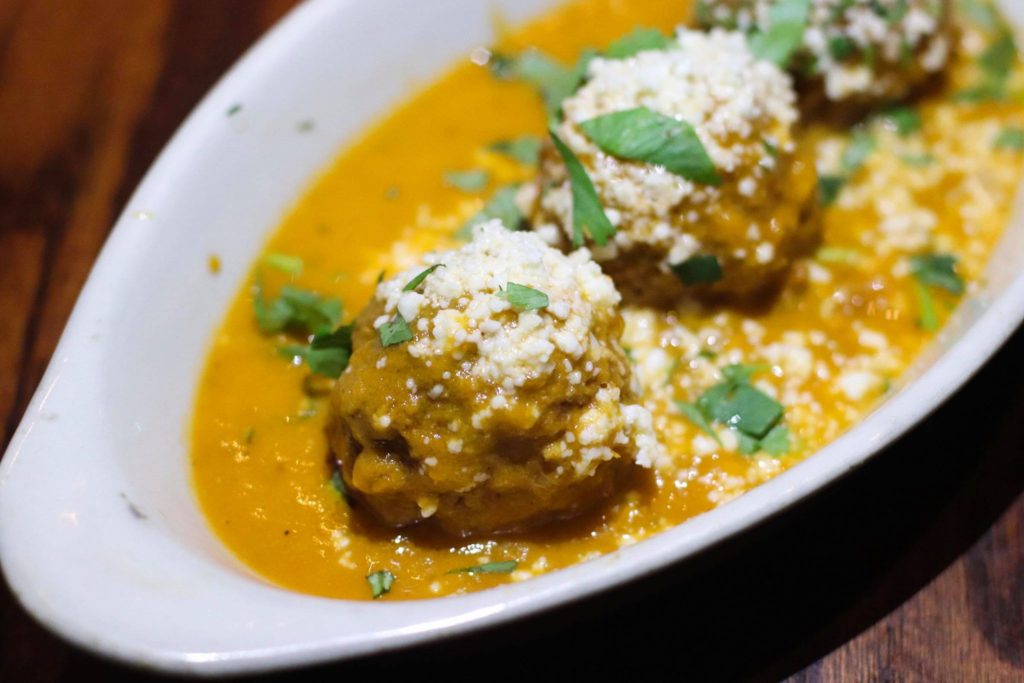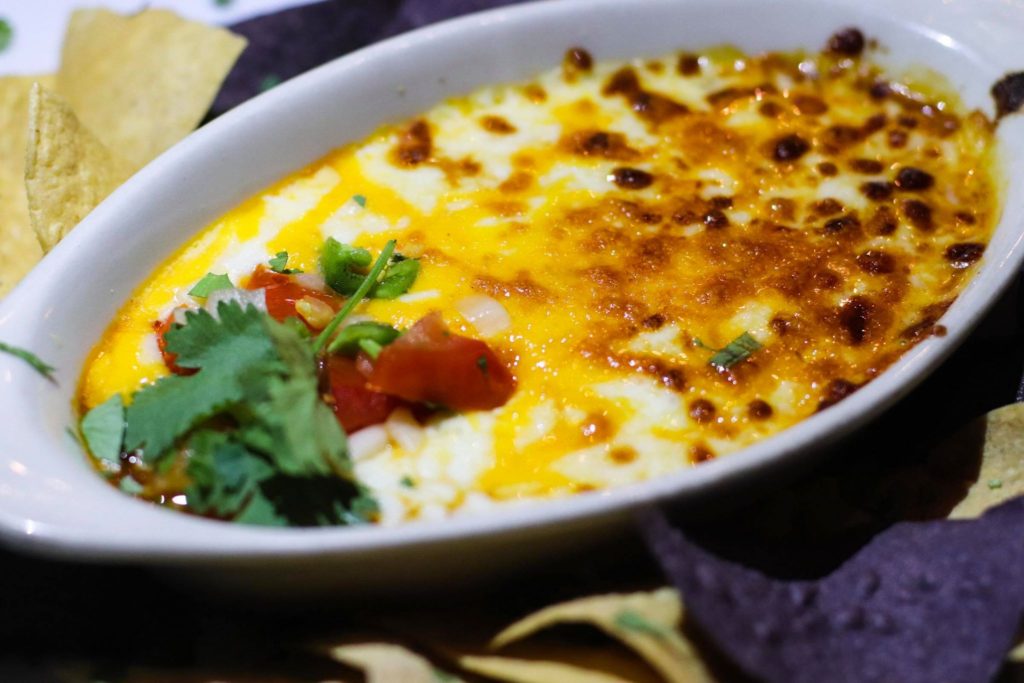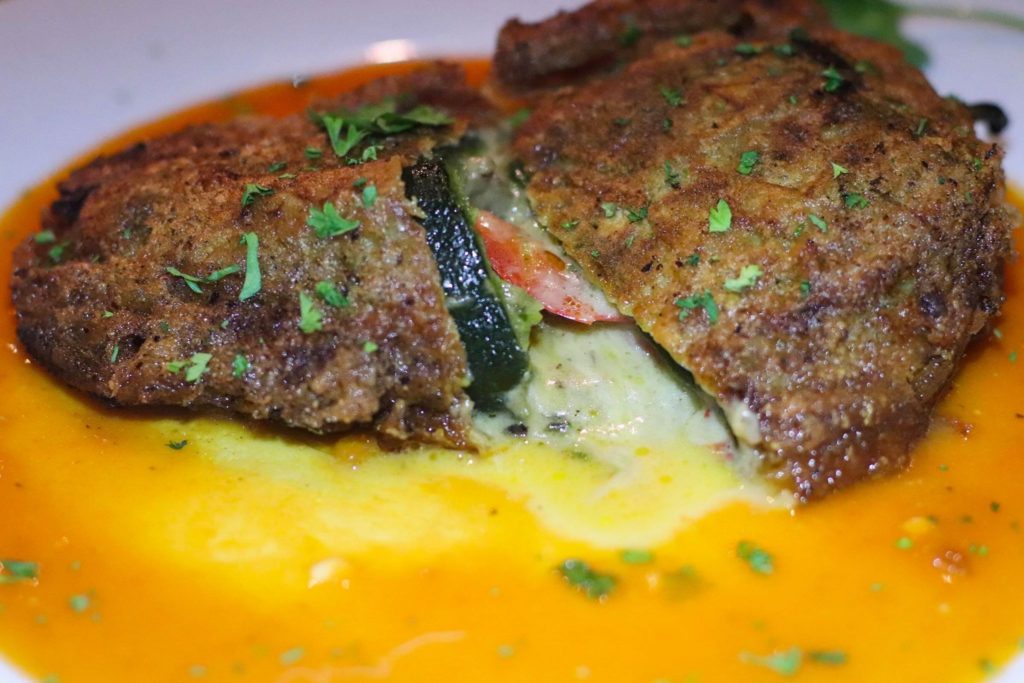 Erica and I knew to listen to Tim when it came time to order our main courses, and he did not steer us wrong. Erica's Chile Grilled Swordfish was meaty and tender, and if you've given up red meat, you won't miss it when you order this entree. My Rancho Grilled Pork Chop was another moment that will be a perfect meal for this cooler weather, especially with the lovely char and caramelization. The accompanying potatoes and asparagus were a great balance to the pork's red chile sauce.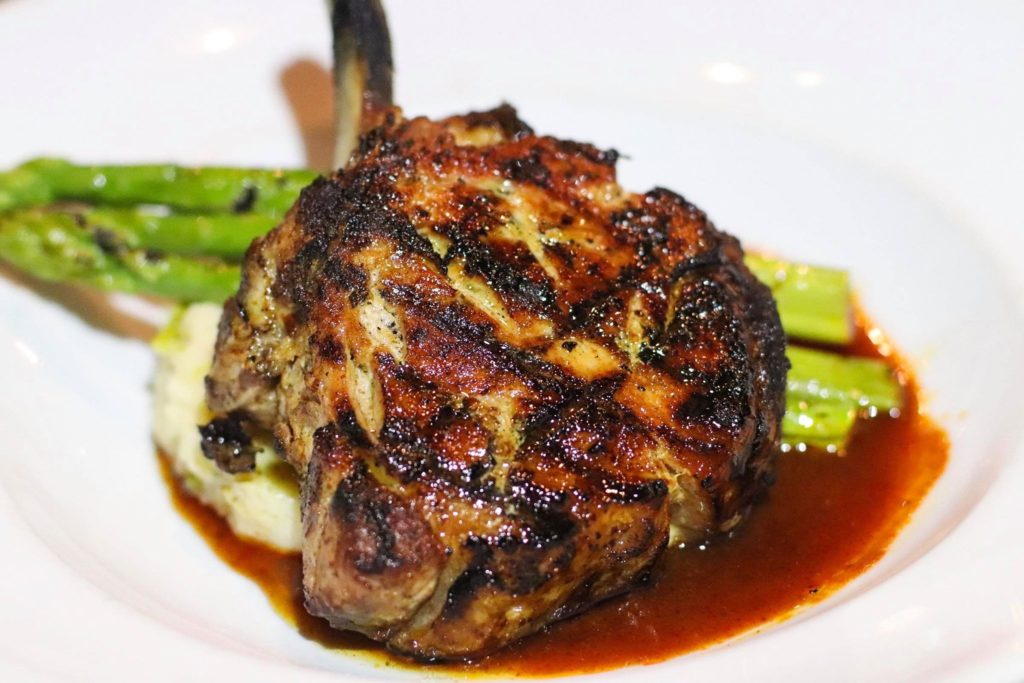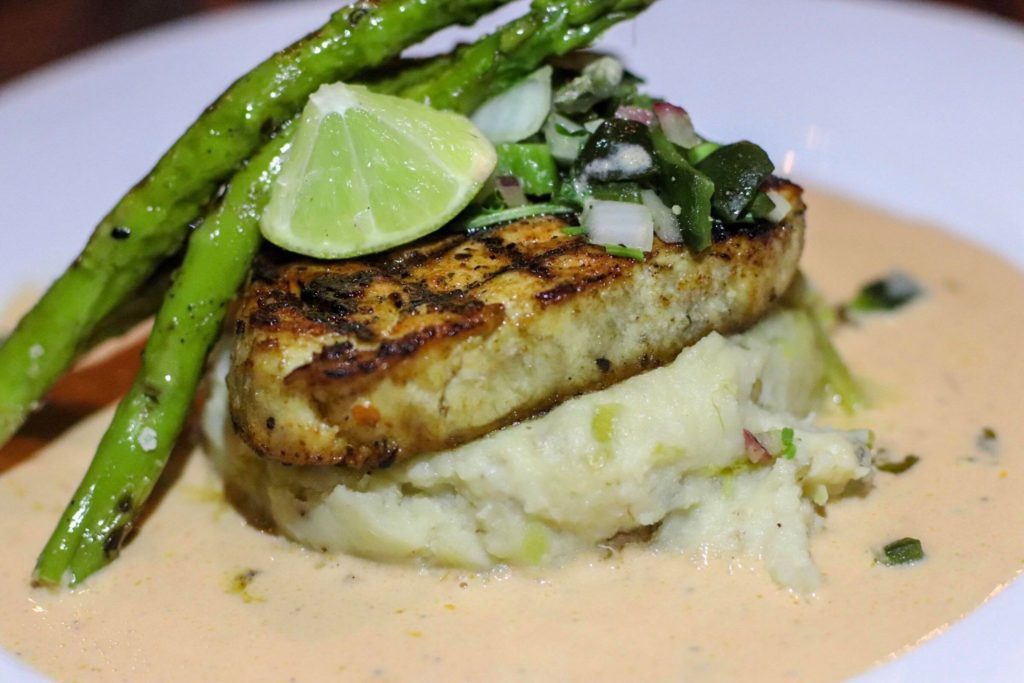 The real stars of the evening were the last three things sent to our table. Side dishes of grits made with a housemade roasted tomato and serrano puree and the best collards you'll ever have. Yes, I know that's a bold statement in Georgia. I stand by it. Made with honey, apple cider vinegar, and bacon, every bite was a perfect blend of salt, acid, and fat, with the collards which managed to maintain an appropriate texture. They'd be perfect for brunch, dinner, or a night when you need something smaller portioned.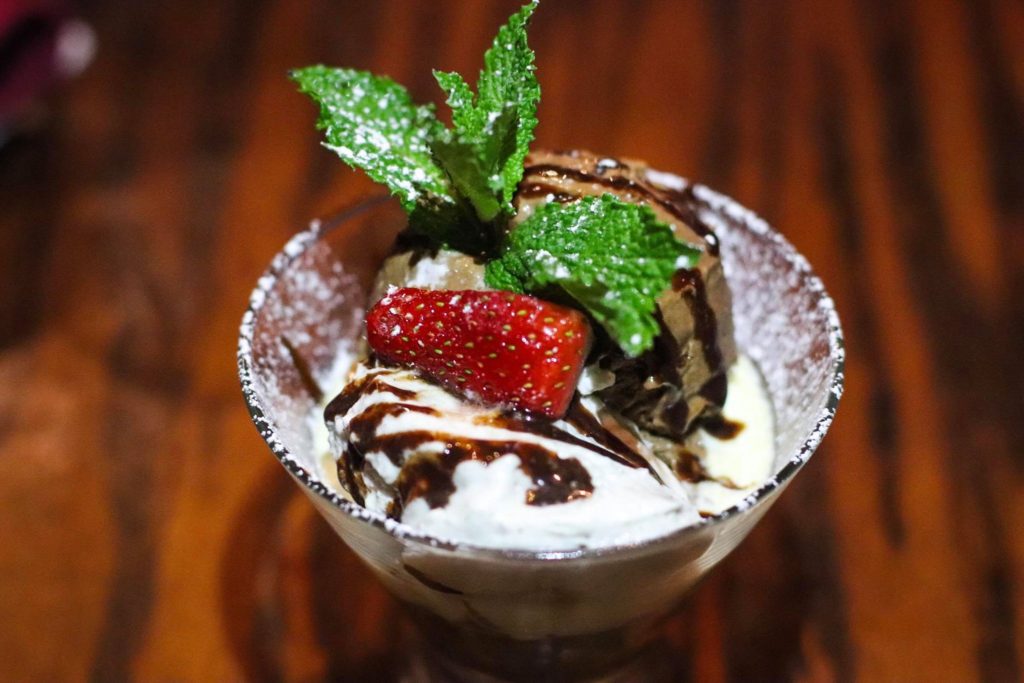 The restaurant's signature chocolate mousse with cinnamon whipped cream that closed our meal was the love child of tiramisu and Mexican hot chocolate, and this non-dessert lover adored it.
As they celebrate 18 years in the business, it's obvious that Agave hasn't lost any of its edge nor is planning on slacking on quality any time soon. I feel confident in saying it should be able to stay open as long as it wants to, but that doesn't mean you should lollygag– go make reservations as soon as possible!
Follow Agave on Facebook and Instagram @agaverestaurant so you'll never miss a menu change or tequila dinner, and make sure you're signed up for the Eating with Erica newsletter so you never miss a trip to an Atlanta staple or new must-see!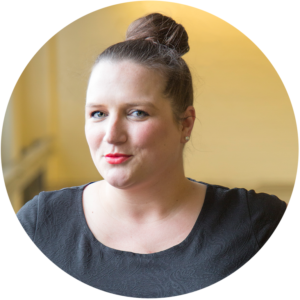 Rachel Boyd is an Atlanta native, holds degrees from the University of Georgia and Kennesaw State University, and is a reformed picky eater (still trying to overcome an irrational shrimp-phobia).  Non-cooking-related passions include her Great Dane-Bulldog mix, volunteer work, and half marathons with the Atlanta Track Club, bourbon, binge-watching detective shows, reading all the books, learning French, cute bearded dudes, and spending time on her best friend's farm.