Sometimes, okay all the times, we food eaters get massive cravings for amazing Italian food, but don't necessarily have time to go to Italy for dinner… Never fear, because we found quite the quaint, little Italian place in the heart of North Carolina. Located at the Siena Hotel in charming Chapel Hill, is the restaurant Il Palio. Consistently awarded Four Diamonds by AAA, Il Palio marries the traditional flavors of Italy with a casual elegance that showcases the culinary roots of rustic Italian cooking.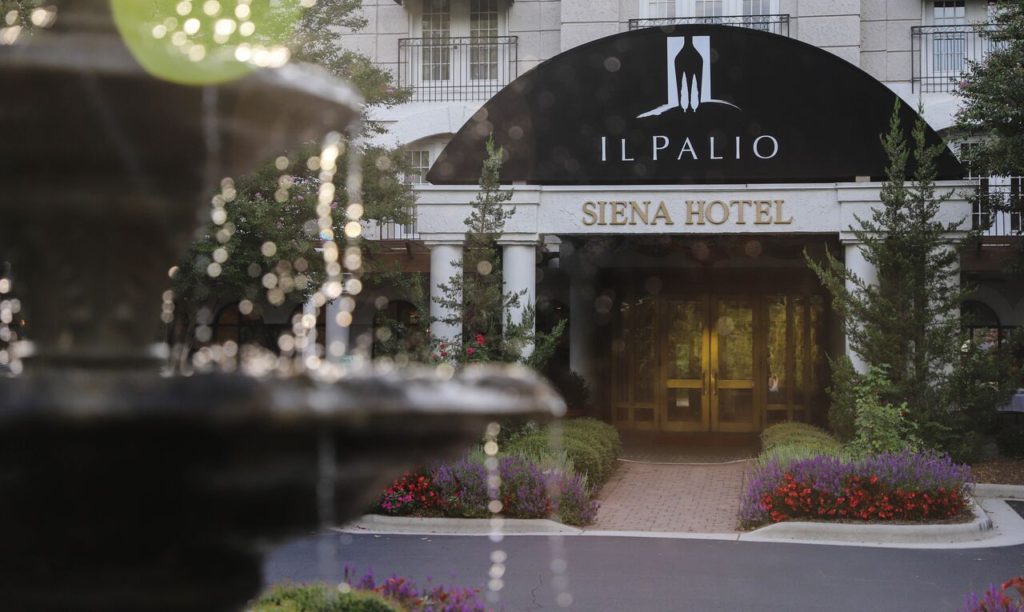 We arrived happy and hopeful and left feeling satisfied and stuffed– let me tell you about our grand dining experience at Il Palio. Sitting on the patio soaking in the lingering rays of the late afternoon sun, we started the dining experience with a couple glasses of wine recommended by our brilliantly knowledgeable wait staff. Il Palio is known for their creative craft cocktail menu, but we went with red wine because their highly recommended Italian selection is superb and expert-sommelier approved.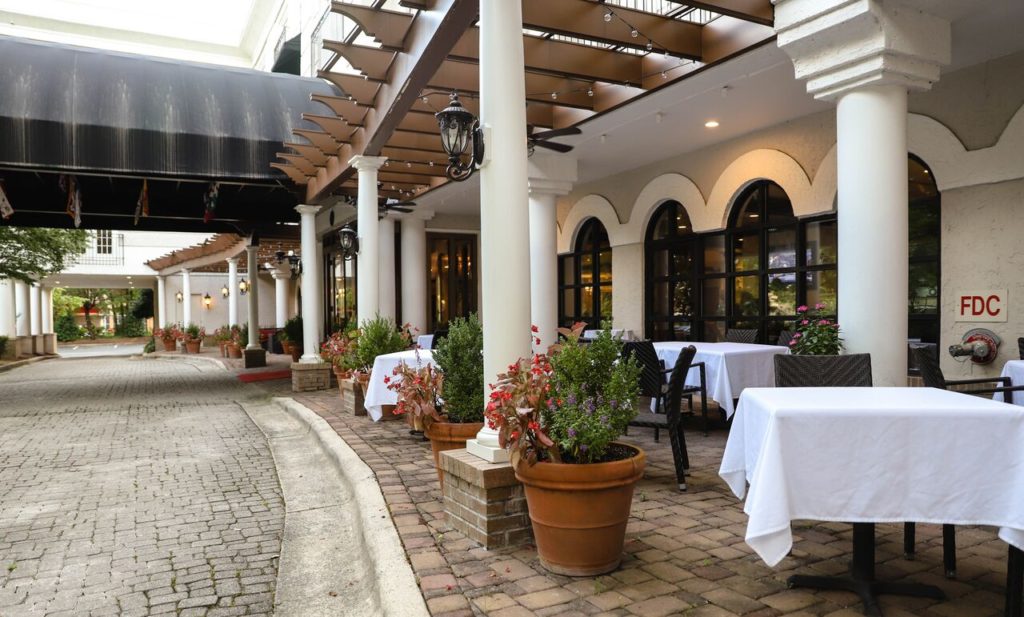 Before you even begin to consider first and second courses at Il Palio, one must try their wood grilled crostinis. We shared two and went with beef steak dripping & sea salt, and the chicken liver mousse crostini. Intense, rustic flavor packed into a mere bite or three, I can't stress how delectable these breads tasted.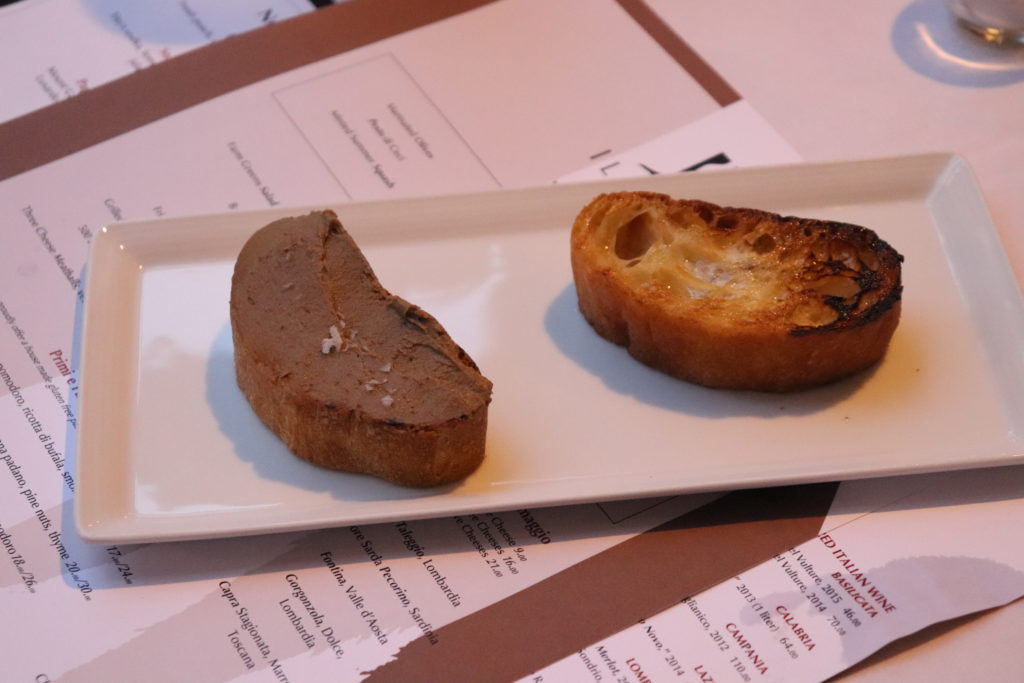 Next up, antipasti. We ordered the grilled octopus adorned with romesco, castelvetrano olives, almonds, potato confit as well as the three cheese meatballs made with veal, sweet italian sausage, grana padano and whipped ricotta. These might be the the best appetizers on the menu because we devoured them in about .2 seconds. The octopus was evenly charred to perfection and exquisitely seasoned. The meatballs were some of the best I've ever had– we're talking tender, cheesy and power packed with the flavors of Italy.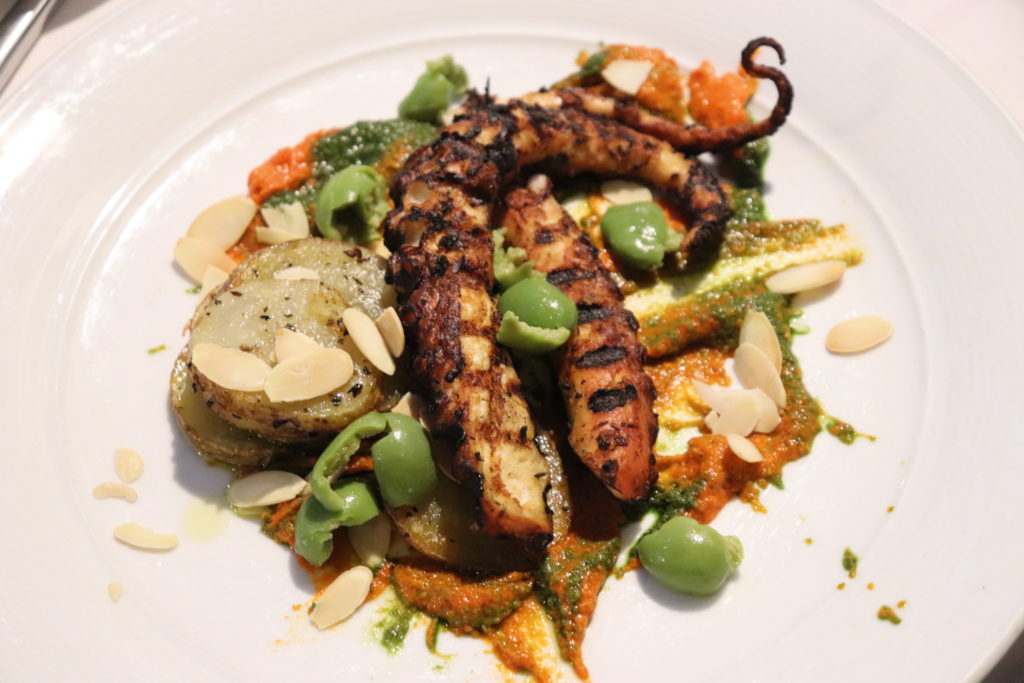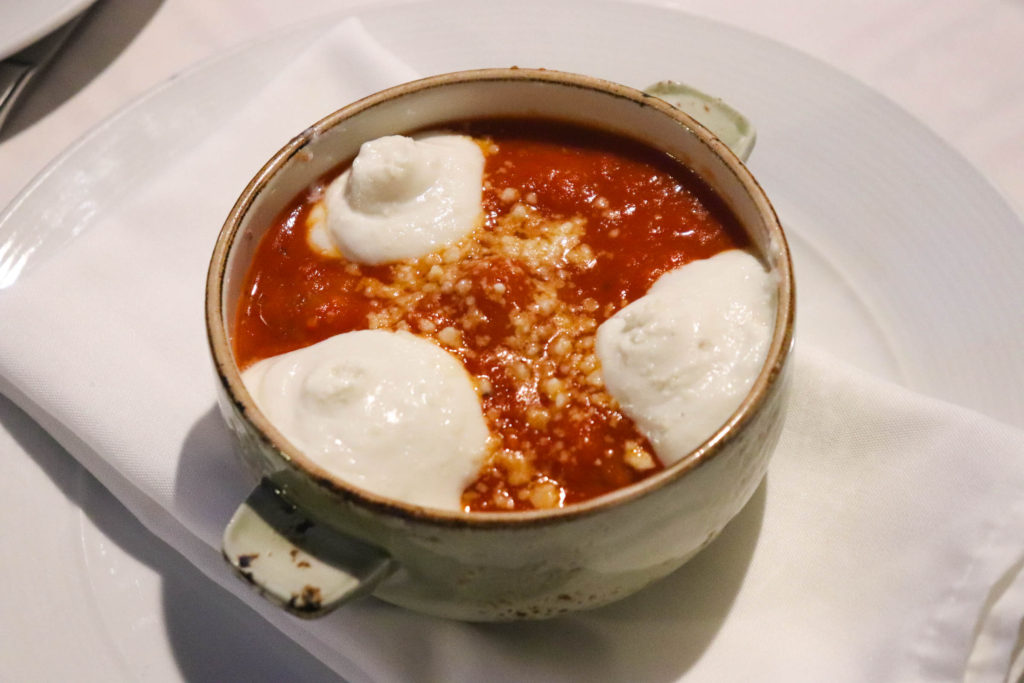 Finalmente, the main course. Continuing with the authentic Italian ambience, we ordered from the Primi e Pasta section of the menu. Carb loading– in full effect. We chose the Tagliatelle alla Tartufo, that came with summer black truffle pesto, grana padano, pine nuts & thyme, as well as the chef's recommendation, the Pappardelle Bolognese with fresh thyme and grana padano. The freshness of the house made pasta was transcendent, I almost forgot we actually weren't in Italy for a moment.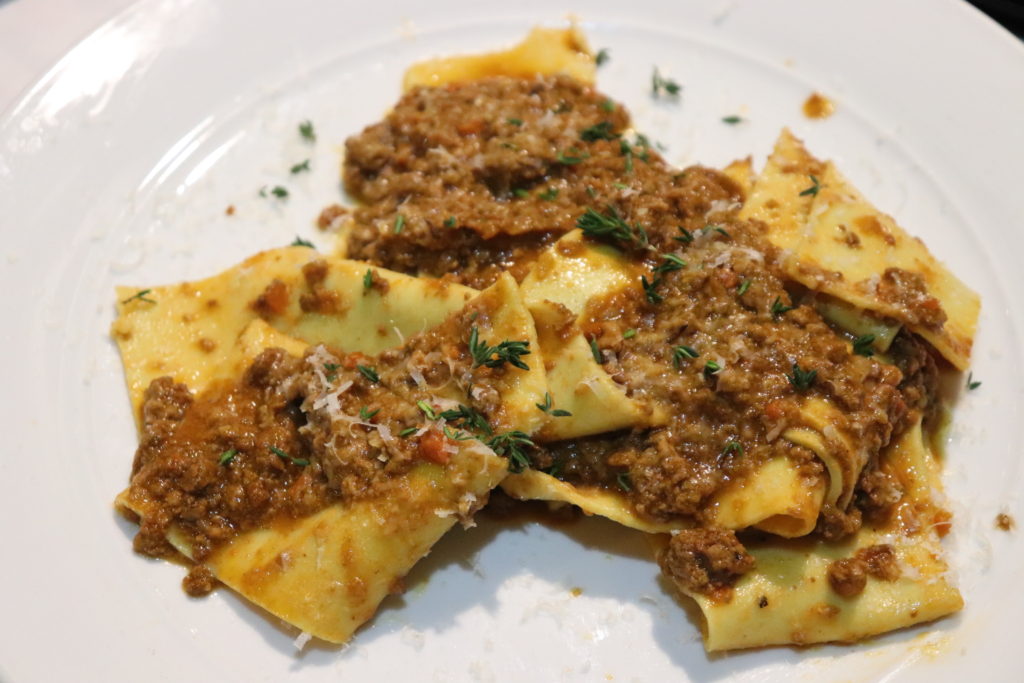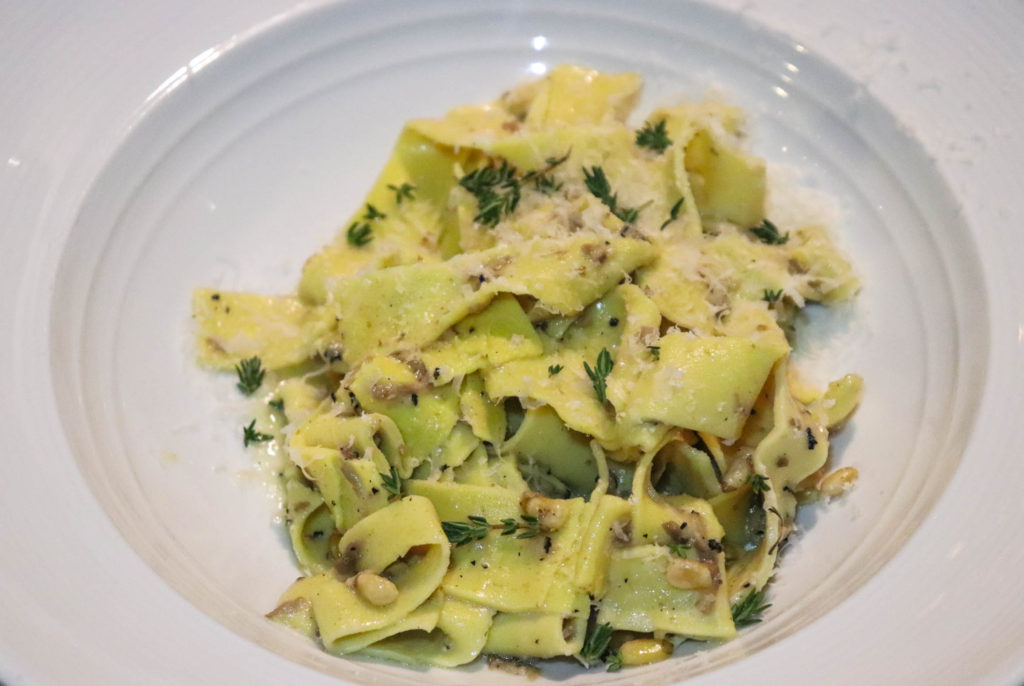 Il Palio is not for the simple paletted; their whimsical yet mature menu beckons to the tastebuds of those craving the heart and soul of what fine Italian dining insists upon. The food, the wine, the atmosphere screams Italian countryside. The staff knows everything about the regional cooking and what wine to pair with your selection, just see for yourself. And remember, Chapel Hill is up the road, not across the pond. Il Palio is waiting!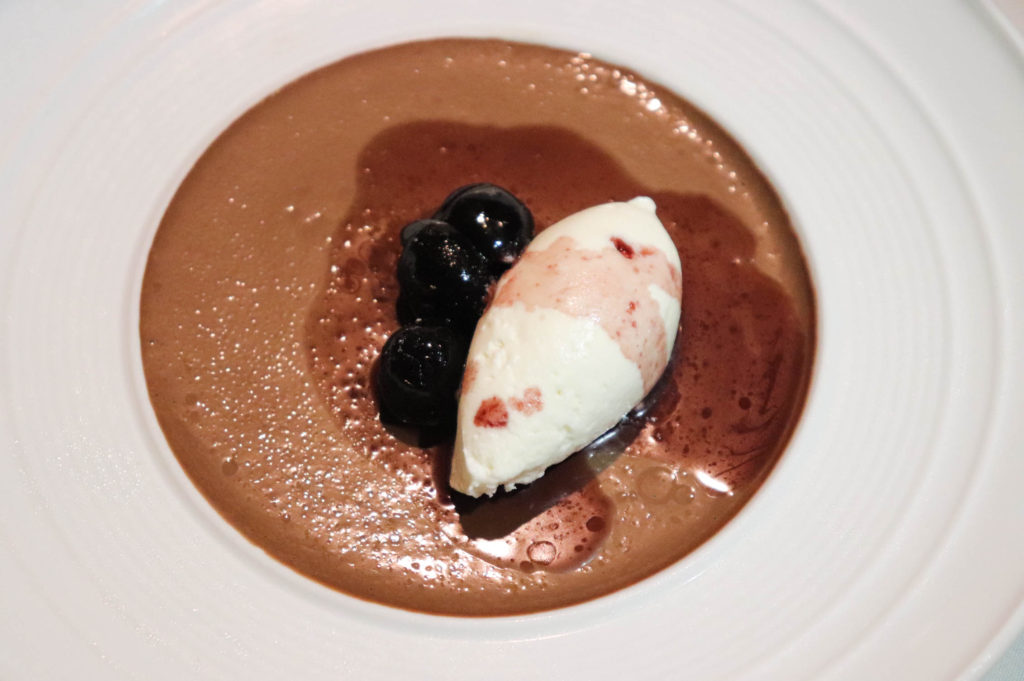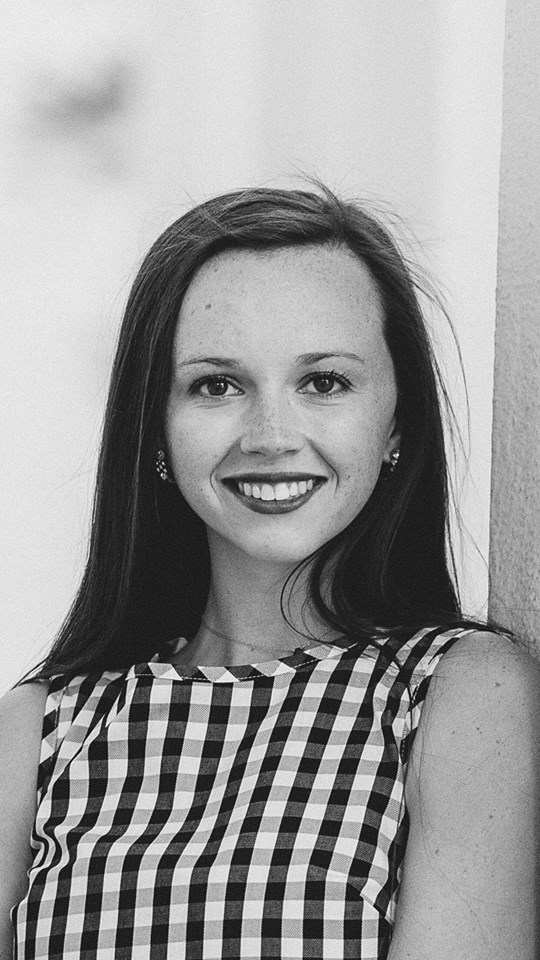 Reynolds Roger is a lifestyle and editorial photographer based in Atlanta, she is an avid tea sipper & craft beer connoisseur and practices yoga to stay sane— catch her bustling around Atlanta taking in all the city has to offer