I don't always have time to visit some of my favorite places in Alpharetta, so I am always happy when great restaurants open near my home.
Located in Brookhaven, Georgia, I had the opportunity to dine at the chic and swanky Secreto Southern Kitchen & Bar for lunch this week, and it was one of the highlights of my month.  The food, the service, and overall ambiance left me wanting more.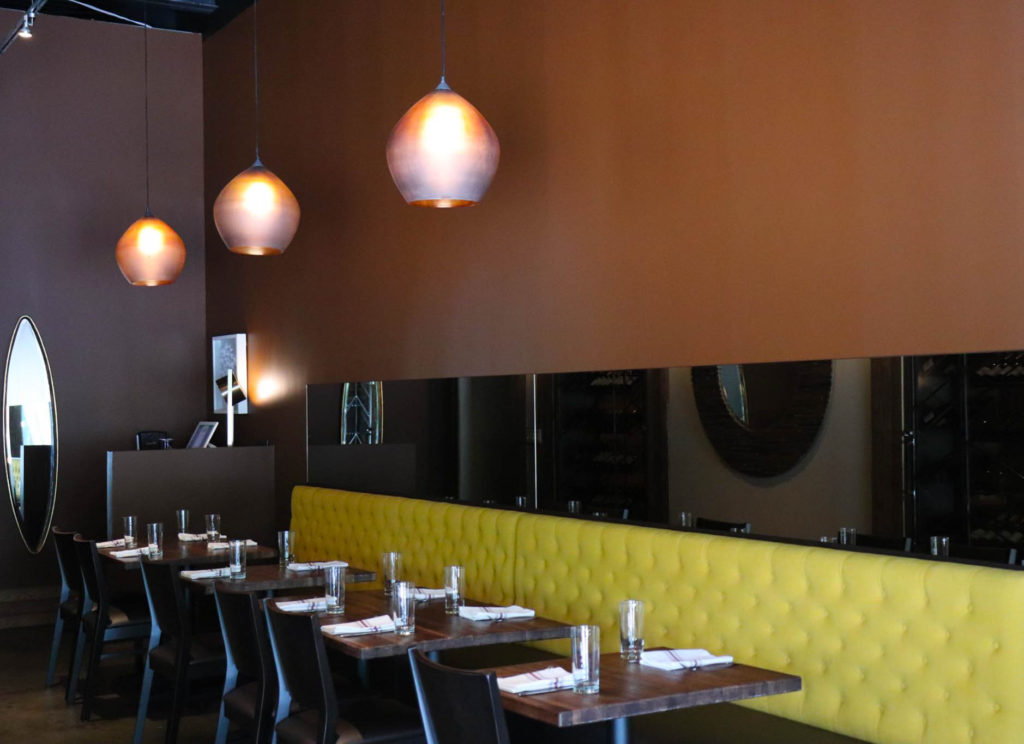 Secreto offers lunch, dinner, and Sunday brunch.  If you are anything like me, you love southern classics with unique, yet, modern twists on them.  Secreto does just that and uses farm-to-table ingredients.
After looking at the menu, we were stressed because we wanted everything on the menu.  We decided to ask our server for some assistance.  It was highly recommended that we try the fried green tomatoes and truffle deviled eggs.  We, of course, decided to take his advice, and we were very happy that we did because the appetizers were absolutely divine.
We started with the fried green tomatoes, which were stuffed with hot pimento cheese and served with a strawberry jalapeño jam, which was heavenly.  If I could eat this dish every single day, I would because it is so flavorful.  The fried green tomatoes were fried to perfection, and the pimento cheese was rich and savory.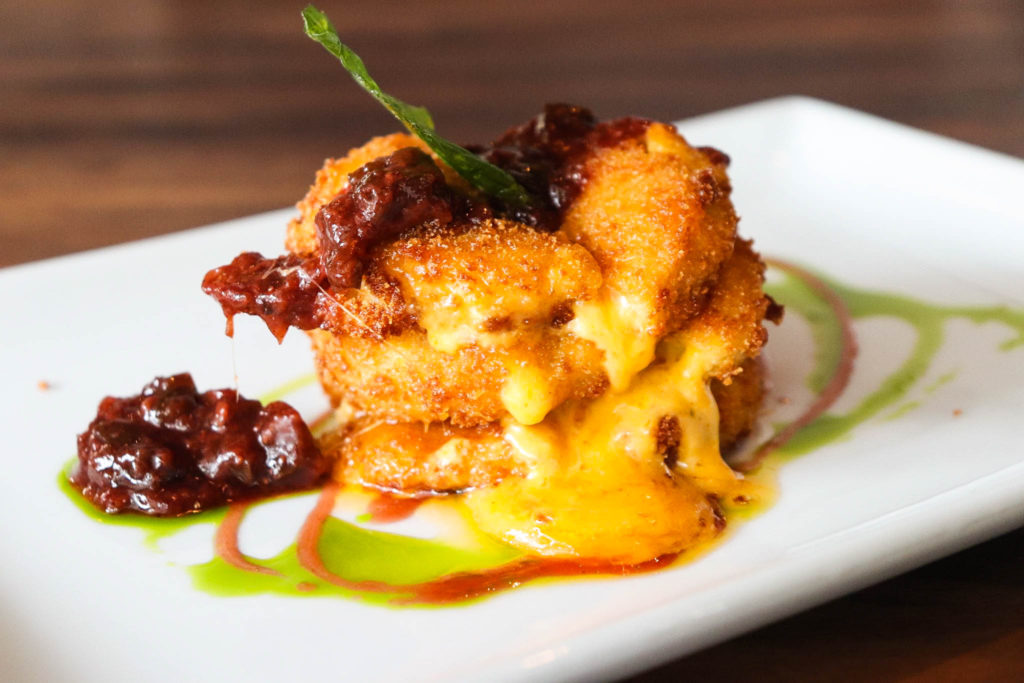 I'm not a huge fan of really creamy deviled eggs; however, the truffle deviled eggs were so tasty.  I loved the consistency of the eggs, and I also love all-things truffle.  The eggs were topped with crispy proscuitto and capers.  After appetizers, we ordered our entrées.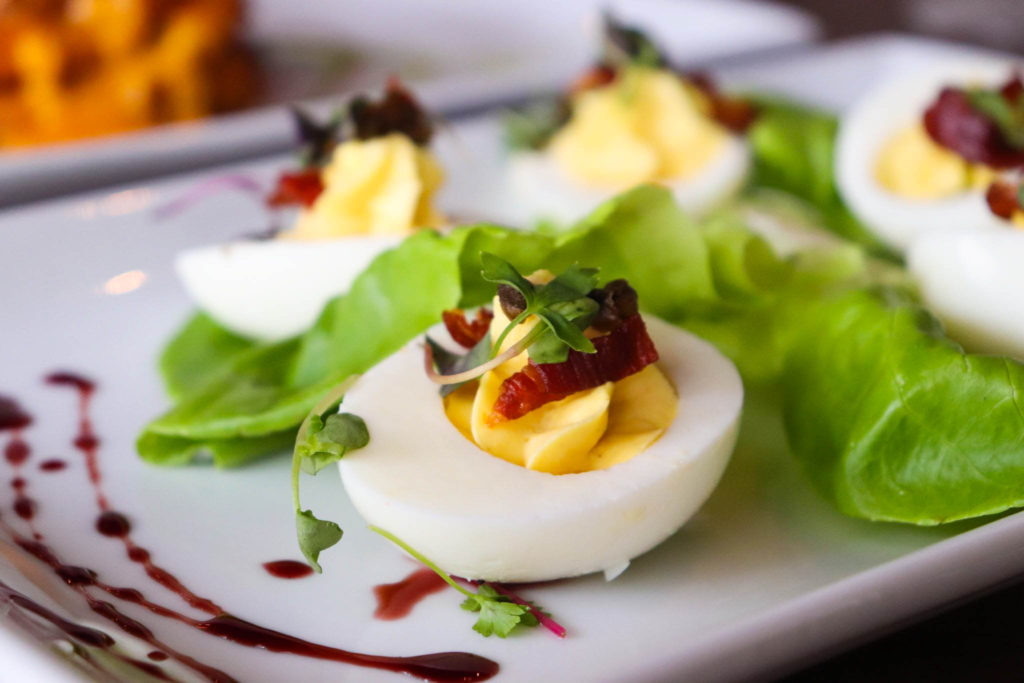 The roasted vegetable goat cheese panini immediately caught my attention.  I decided to add roasted chicken to this tasty sandwich.  My sandwich was topped with grilled peppers, zucchini, yellow squash, spinach, grilled portabella mushroom, sundried tomatoes, and a basil pecan pesto.  My sandwich was so savory that I didn't even need to add the chicken.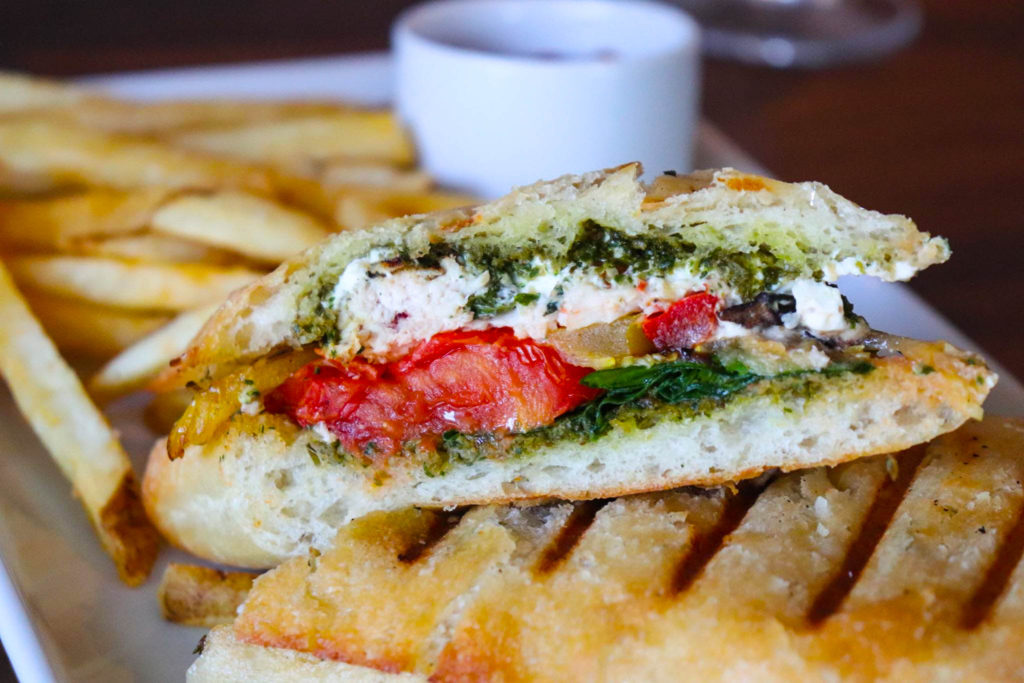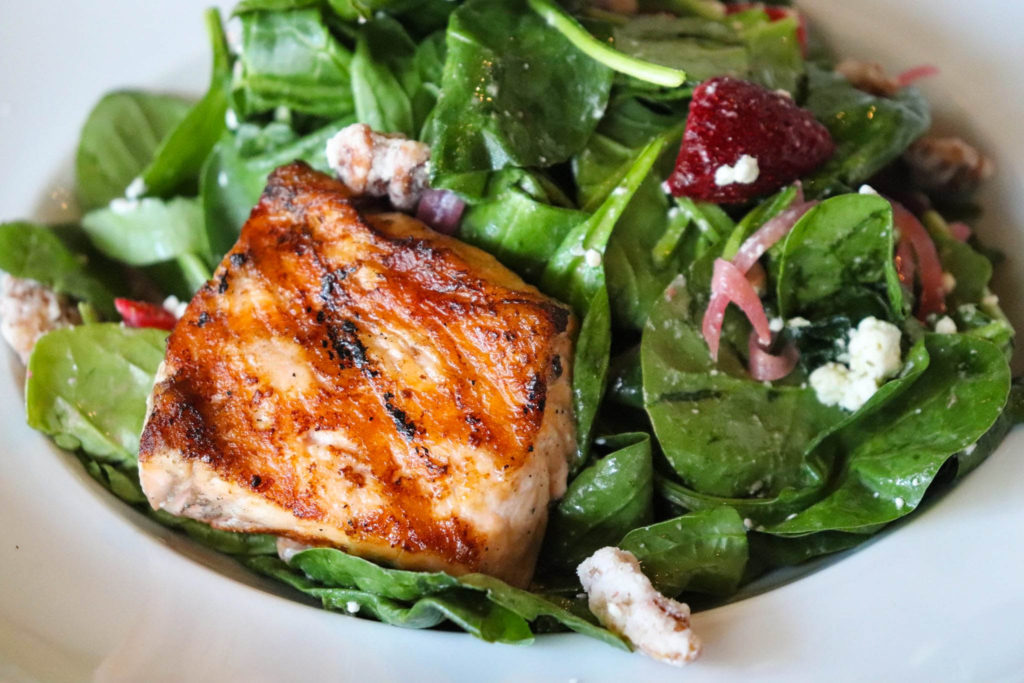 Next was the salmon salad, which was a mix of fresh greens, red onions, goat cheese, and strawberries tossed in a lemon thyme dressing.  Paired with a glass of Rosé, this salad was ideal for a warm summer day.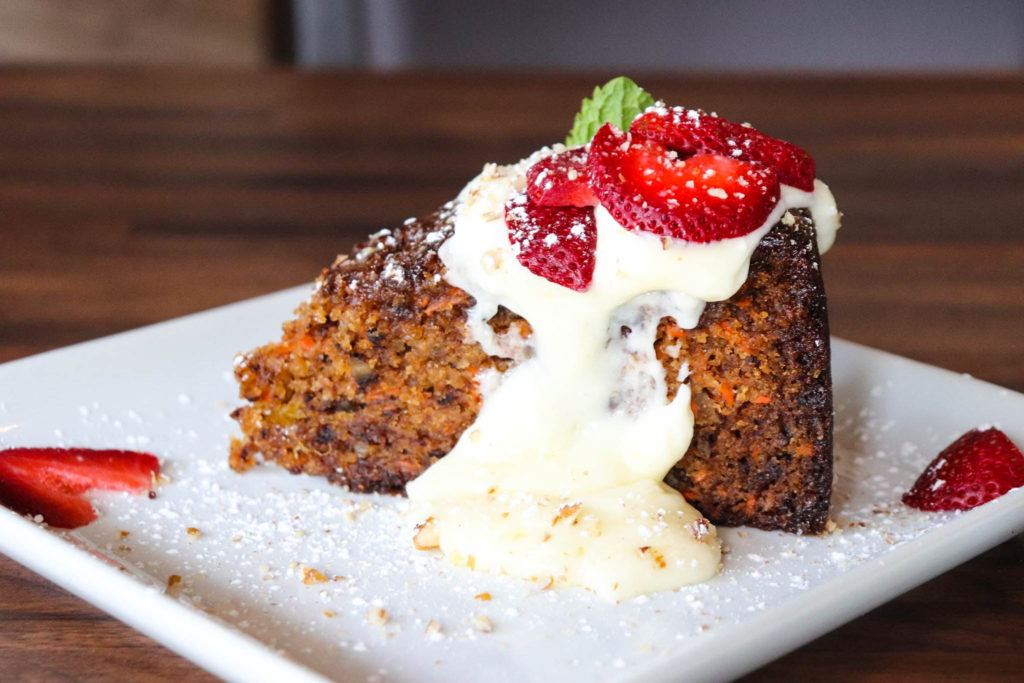 I was going to end my meal after the tasty entrées and appetizers, but we were surprised with a carrot cake.  Not only was this cake beautiful, it was absolutely delicious.  Topped with strawberries and cream cheese icing, this dessert is a MUST-TRY!  I enjoyed my slice of cake with a cup of coffee, which made my meal complete.
Secreto Southern Kitchen & Bar offers private dining and an awesome patio.  And you'll be happy to know that there is also a location in Alpharetta, Georgia.
Make sure you add Secreto Southern Kitchen & Bar to your bucket list, http://secretokitchen.com/
And follow them on social media: @SecretoKitchen