Centrally located on Spring Street in the heart of Atlanta, Nan Thai Fine Dining is the ideal place to taste exquisite Thai food in a fancy atmosphere. Serving the city for over 20 years, Nan provides quite the dining experience with authentically crafted dishes that will undoubtedly satisfy the avid Thai lover's palate. Nan Thai Fine Dining is a recipient of the Thai Select certification.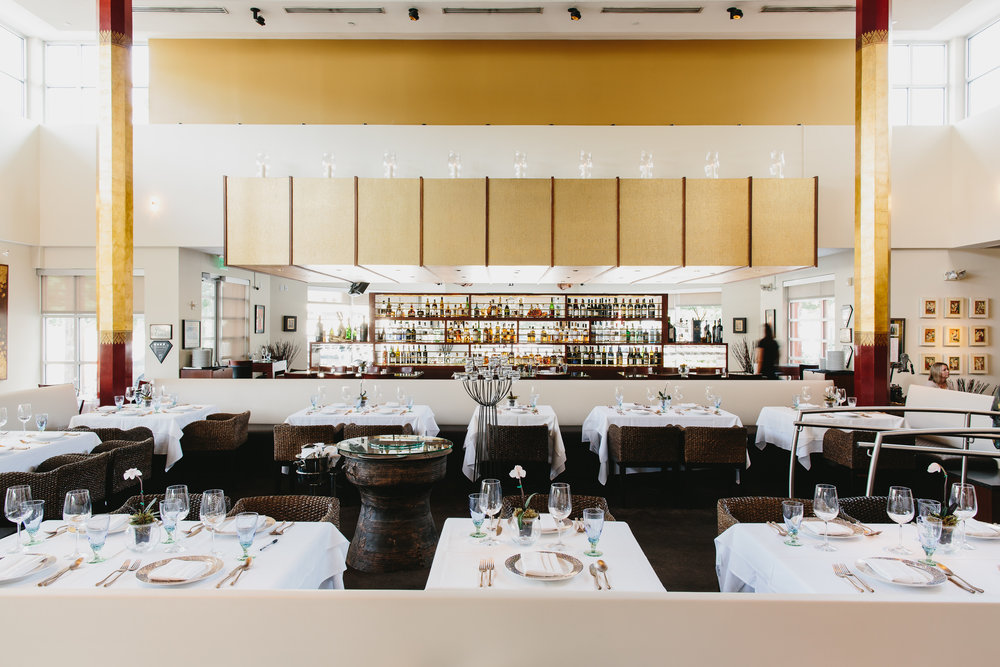 Crisp white table linens and sculptural fishing baskets, lit and hanging from the ceiling, give the interior a fancy yet traditionally oriental feel. Their patio seating outside is perfect for a sunny day– from big umbrellas to the bright bamboo and greenery surrounding the perimeter, the atmosphere at Nan makes one feel like you actually did pop off to Thailand for dinner! Not to mention the service is impeccable, Nan's waiters go above and beyond to ensure their guests leave happy and healthy. It's imperative to dress according to code, Nan is all about a luxury eating experience– leave your tastefully ripped jeans at home!
First things first, it's always cocktail 'o clock at Nan. With over 10 house-craft selections, I had to go with their Mango Mai Tai– the name is fitting and the color was luscious and the taste more than delicious.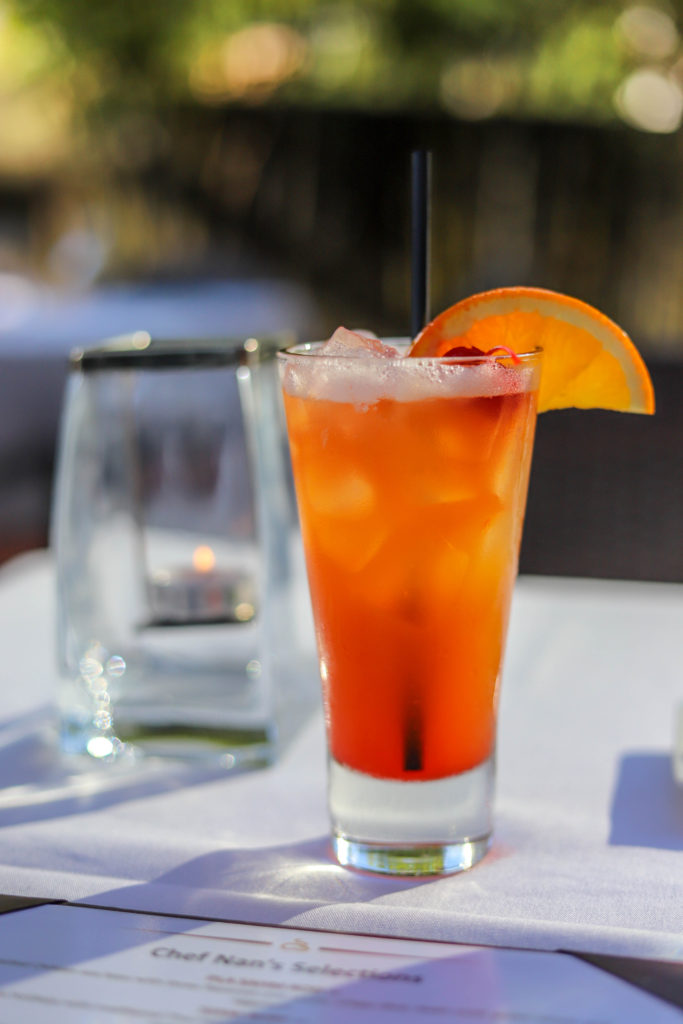 Up next I got a couple appetizers to start off the meal. Obviously one can never go wrong ordering basil rolls at a Thai place, so I requested Nan's Poh Pia Sod and it was literally to die for. The rolls were served in a beautiful bamboo box stacked in a group of six, and topped with a garnish and sweet yellow pepper dipping sauce on the side. So fresh.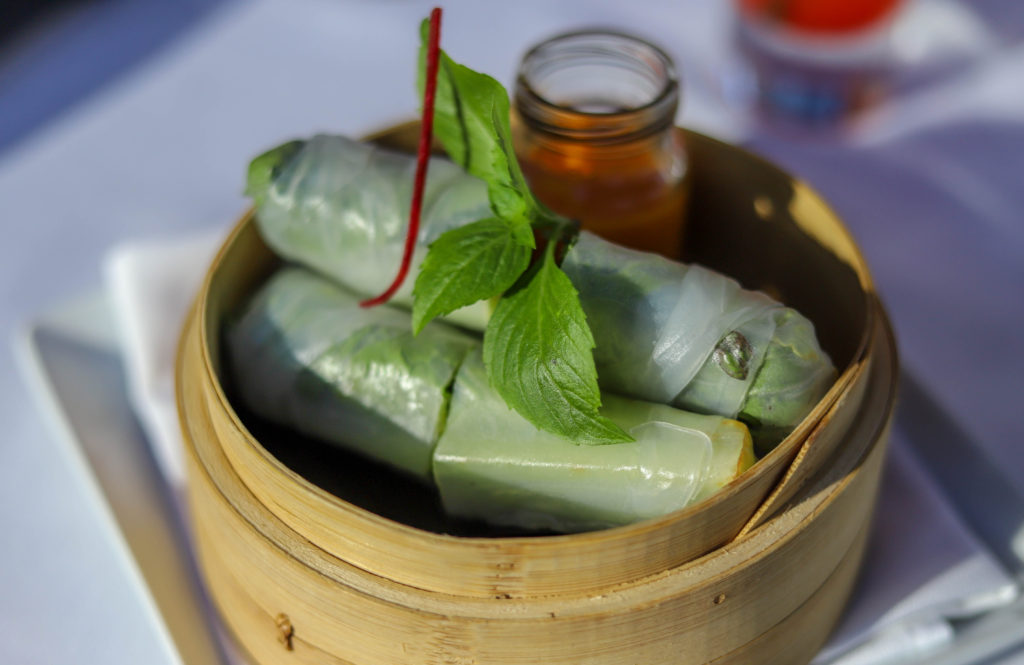 Of course I couldn't eat at Nan without getting the most beautiful appetizer as well– the Chau Muang. Steamed tea rose dumplings with caramelized palm sugar, minced chicken and shrimp, with ground peanuts and pickled radish, these edible pink flowers were almost too beautiful to eat. Garnished with a spicy pepper for an extra kick, I cannot recommend these savory little bites enough.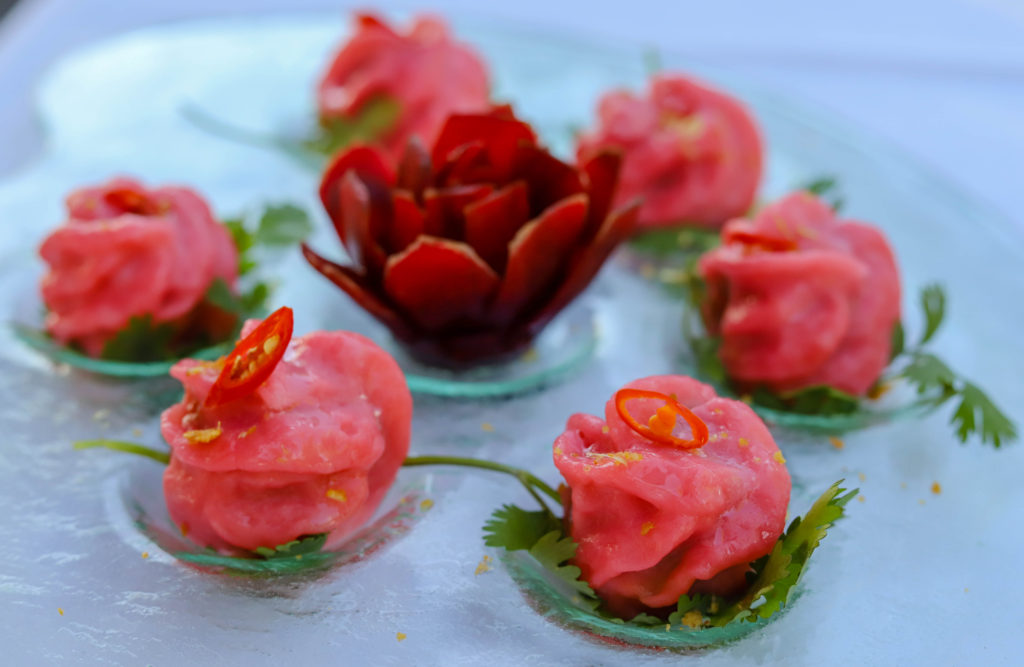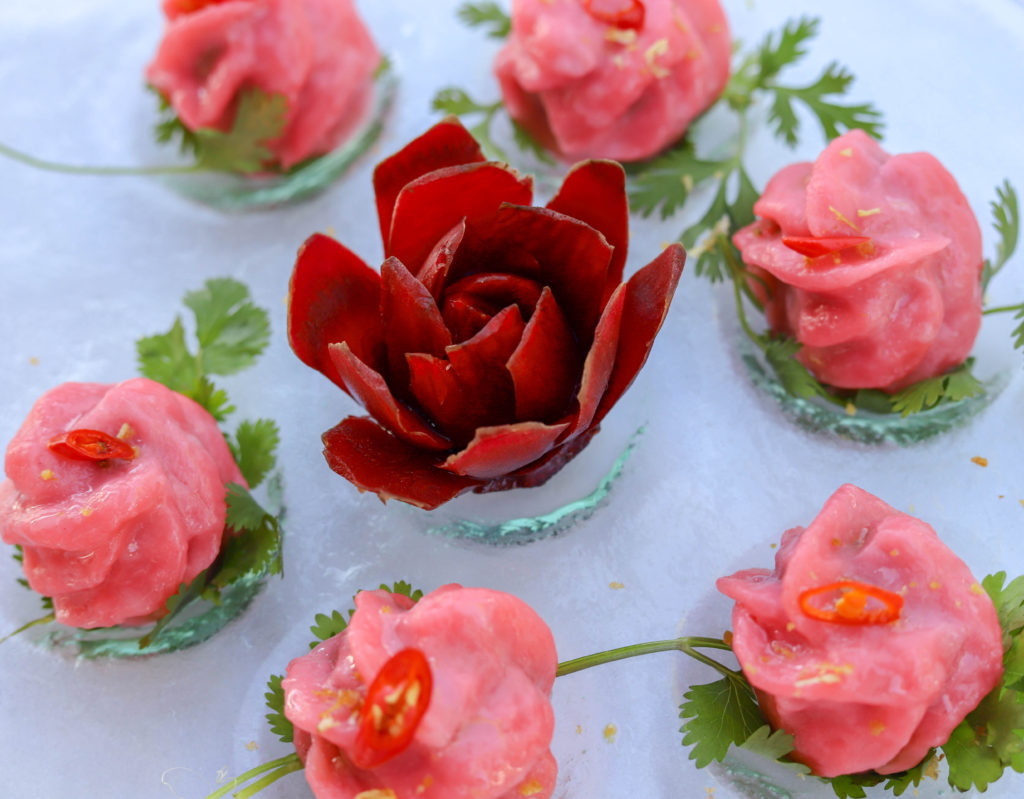 Finally, the finale. For my entree of choice I went with the chef's special, Kung Pad Thai with a twist. Pad Thai might be my favorite go to dish at any Thai restaurant, but at Nan they take it to a whole new level. Sauteed jumbo tiger prawns with Thai sticky rice noodle, egg, peanuts, scallions, bean curd and bean sprouts topped with juicy scallops and a fried lobster tail– yes, you heard that right. The rich flavors and bountiful seafood atop the Pad Thai made this dish the most exquisite I've ever had.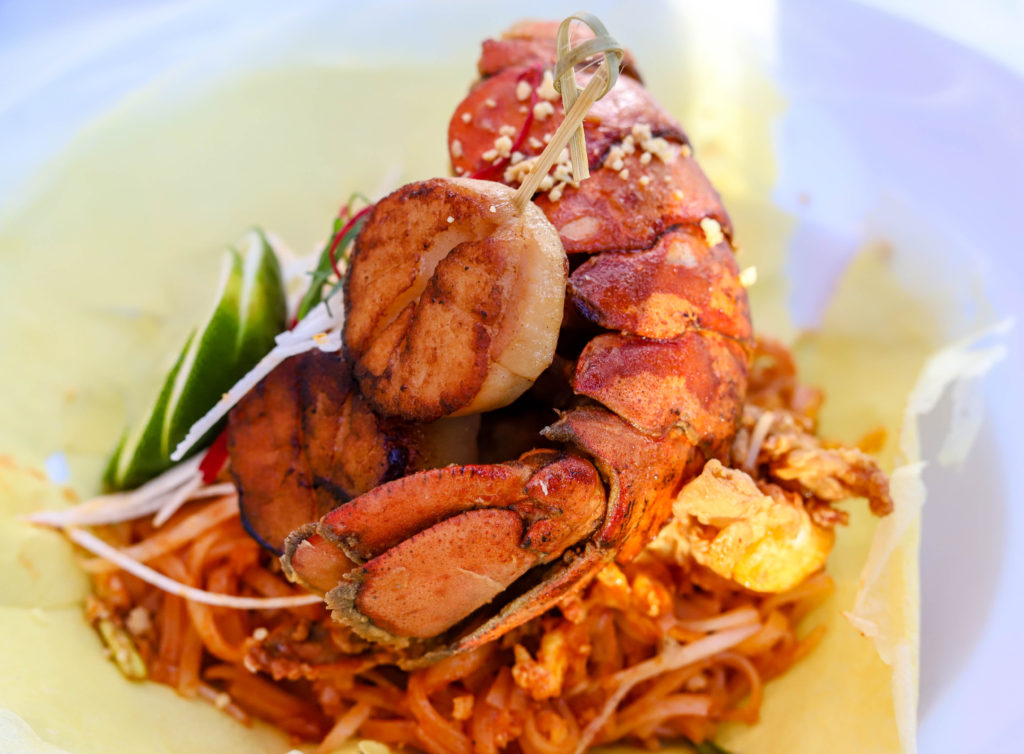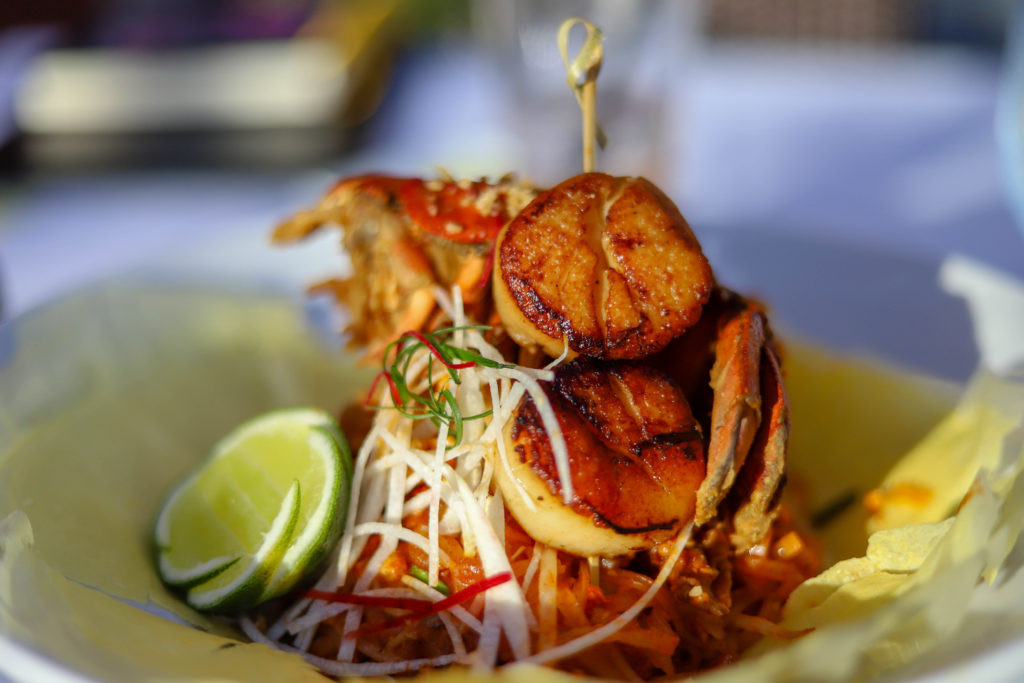 Nan Thai Fine Dining is an Atlanta classic that never fails to impress. From their extensive drink menu to their mouth watering appetizers and entrees, the atmosphere will surely transcend your tastebuds to new heights. Set a date at Nan and prepare to have a fancily authentic experience you won't regret! If you are looking for an opportunity to experience authentic Thai cuisine in Thailand look no further.  This year Eating With Erica is partnering with Thai Select again to give you an opportunity to visit Thailand. Two people could each win a six night, seven day culinary trip to Thailand! It's so easy to enter. All you have to do is the following:
* Share your photo on your Instagram or Twitter. It can be a selfie or a photo of the dish.
* Geo-check-in to the name of the restaurant.
* Include the hashtag: #CheckForThaiSelect and tag @ThaiSelectUSA
That's it! Winners will be chosen randomly after September 20, and there will be ten runner-ups chosen to win a $50 gift card to dine at any Thai Select Restaurant.
* For more information, visit bit.ly/ThaiSelectUSA