This past month I was lucky enough to have the opportunity to get pampered by the wonderful Cherry Blow Dry Bar of Brookhaven. Conveniently located in Brookleigh Marketplace, Cherry Blow Dry is the perfect neighborhood spot for those who want to work an appointment into their work week. It is also the one-stop shop for an up-do of any sort — everything minus a cut!
On this particular day, I went for a blowout as well as a reparative protein treatment & scalp massage. This treatment is perfect for revitalizing dry, damaged or color treated hair. Protein is necessary for promoting growth and repairing hair follicles that have been either damaged by extreme heat, coloring, chlorine, or sun damage. This reparative treatment includes Vital Shots of Keratin Complex protein which are applied in less than 15 minutes and done so during the shampoo and rinse process. This add-on service is designed to repair hair for up to 5 weeks it is the perfect add on to your blow out.
The ladies were more than welcoming, making you feel pampered and special from the moment you arrive, ready to serve you coffee, tea, water, or even a mimosa! I went for a mimosa, and was ready for the experience to begin!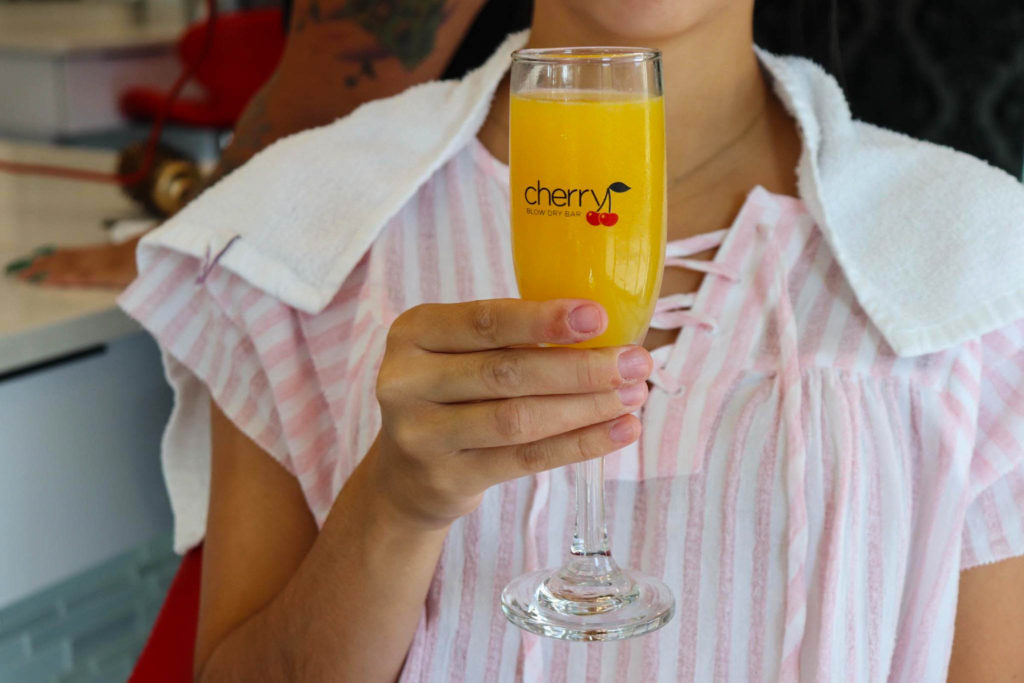 First, my hair was washed by my awesome stylist who also applied the protein treatment while giving a stellar scalp massage. Once my hair was refreshed, repaired, and ready to go, it was time to pick the style. I chose to go with "Beachy Keen" — a relaxed, beach waves type of look. There are 9 styles you can pick from that range from "Straight Out", to "Big & Bouncy", to an updo.  You really cannot go wrong, and the ladies of Cherry Blow Dry will be sure to answer any and all questions you have regarding the styles and which usually work best for certain types of hair as well as the type of occasion. With the various types of styles that are available, you could leave feeling confident about your hair for your normal day of work, ready to hit the town in style for the weekend, or even ready for your wedding! I could not recommend Cherry Blow Dry more if you are looking for someone to style your hair, no matter the occasion.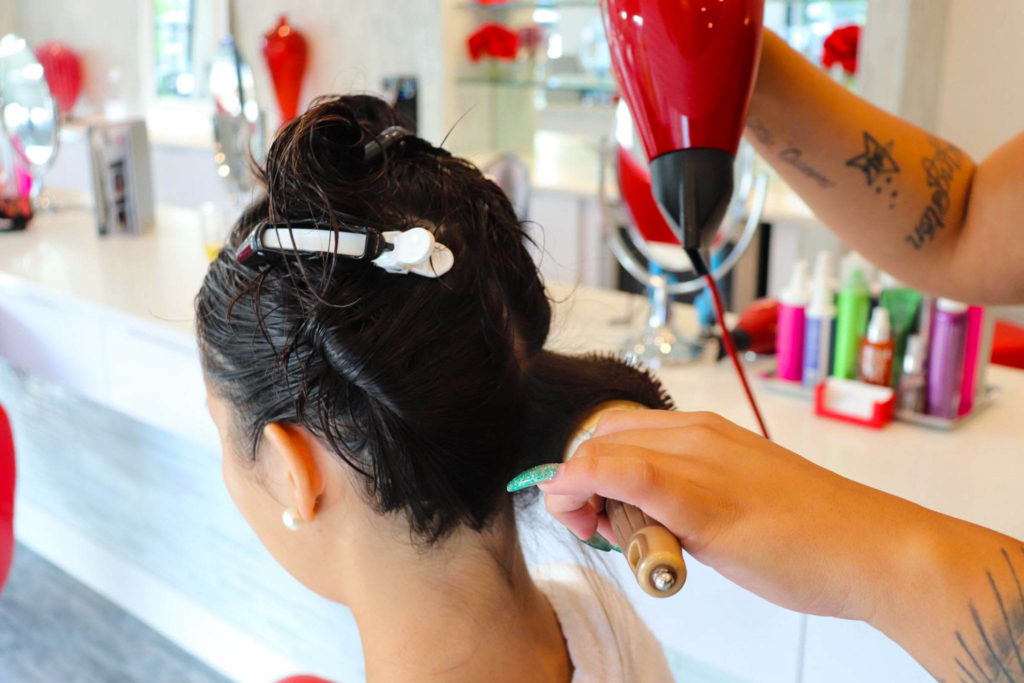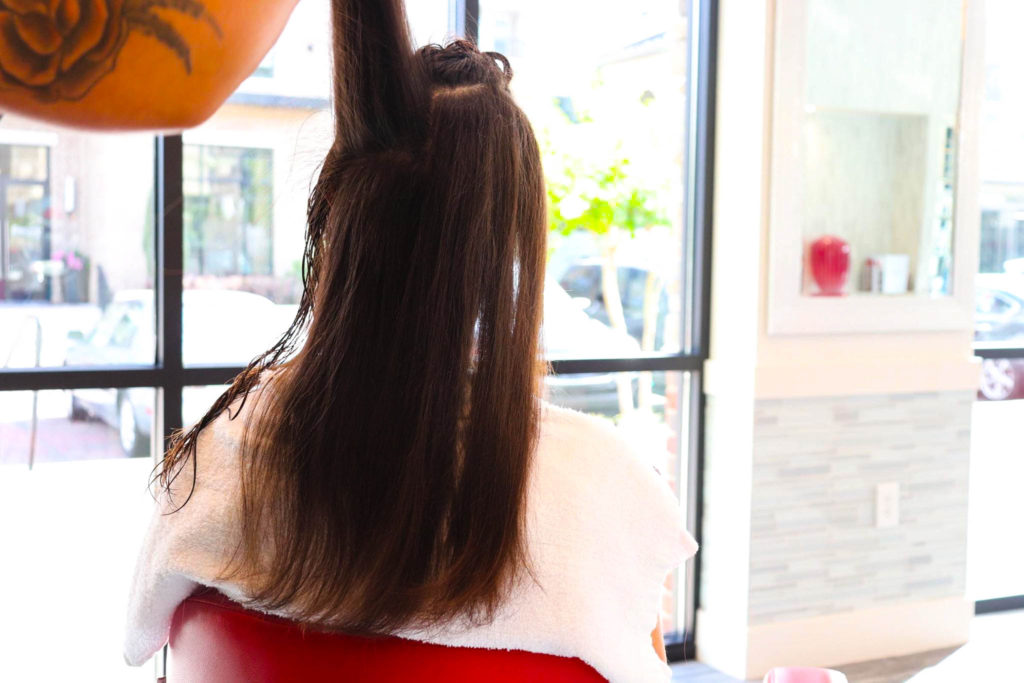 My stylist was thoroughly informative about each and every product she was putting in my hair throughout the process. They are sure to spin you around at the bar so that you cannot see what is being done to your hair until it is finished, which makes it even more exciting. All of the products smelled SO delicious and left my hair feeling so light and airy, while also keeping it together perfectly for an extended amount of time.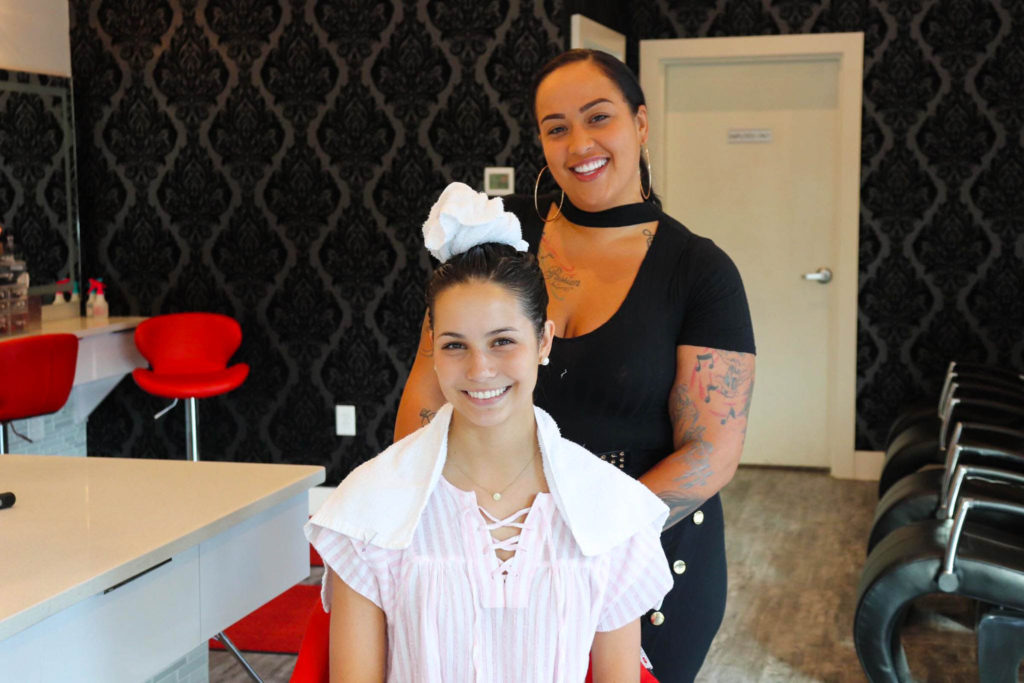 Pro tip: the dry shampoo they use is AMAZING – now that I have it, I don't know how I'll ever use anything else! Be sure to treat yourself to one of their products on your way out – they are the real deal!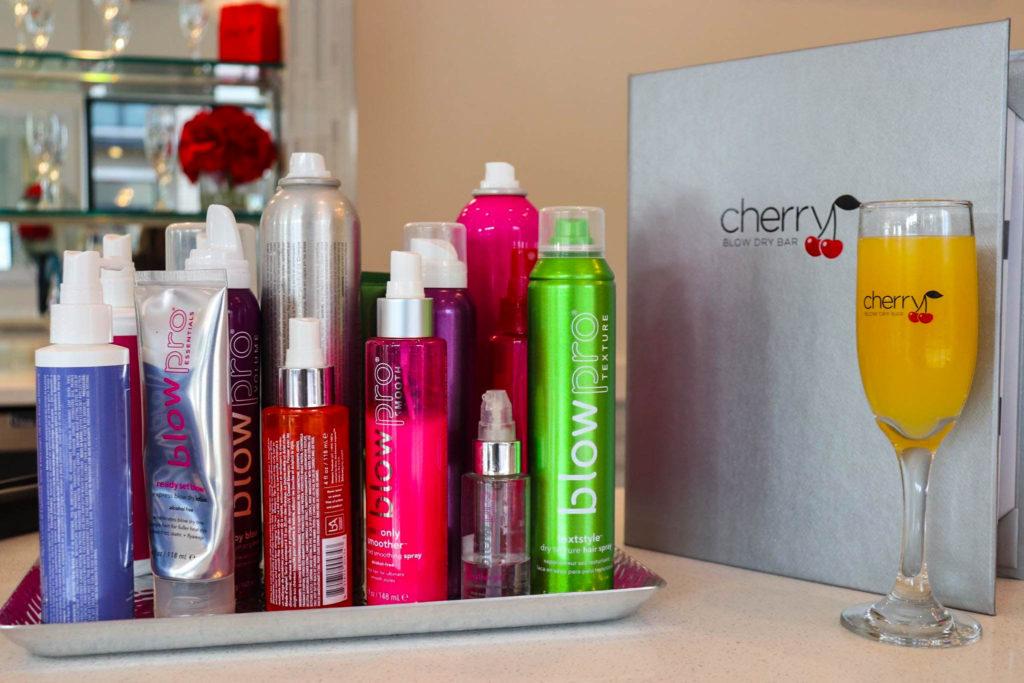 Be sure to visit Cherry Blow Dry Bar to treat yourself, and your locks! No matter what the occasion, they will not disappoint. I already can't wait for my next visit.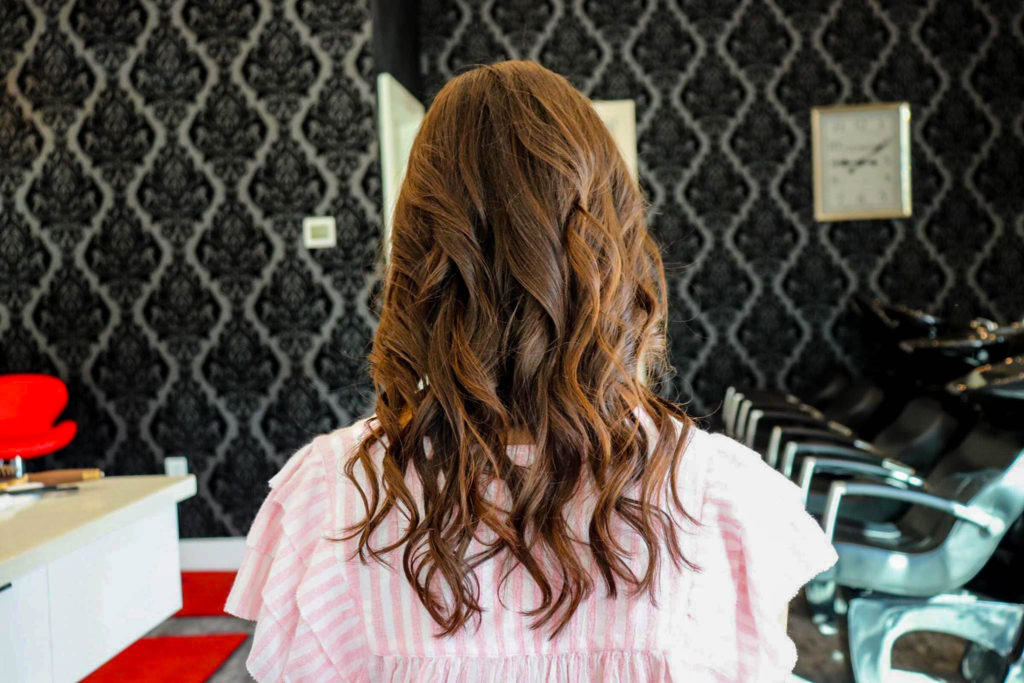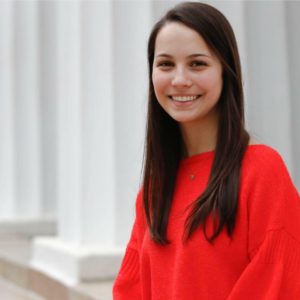 Ellie is a senior at the University of Georgia studying Advertising. She considers herself a bagel connoisseur, but enjoys trying any and all restaurants around Atlanta.