Conveniently located right in Lenox Square, ATL Taco is the perfect place to get a casual bite to eat while shopping, or if you're just in the area and want a tasty taco (or two)! Recently taking over the Lenox Square location of Bantam + Biddy, ATL Taco will be your new go-to Tex-Mex in Buckhead, trust me!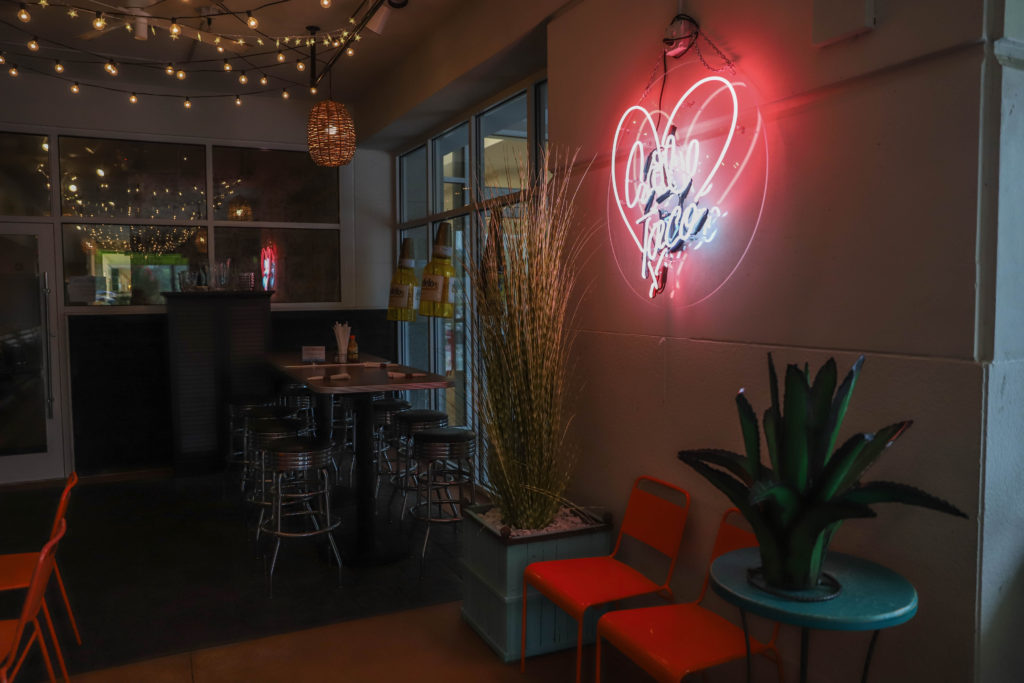 With spacious indoor dining, a seriously cute covered patio, and a main entrance within the mall — which showcases their house-made agua fresca and fresh-squeezed juices — ATL Taco has curated a unique atmosphere for Atlantans to enjoy American-style Mexican food — in style!
Offering eight house cocktails, including a delicious assortment of margaritas, we started with drinks, of course. We tried the Mango Margarita and a classic Mojito.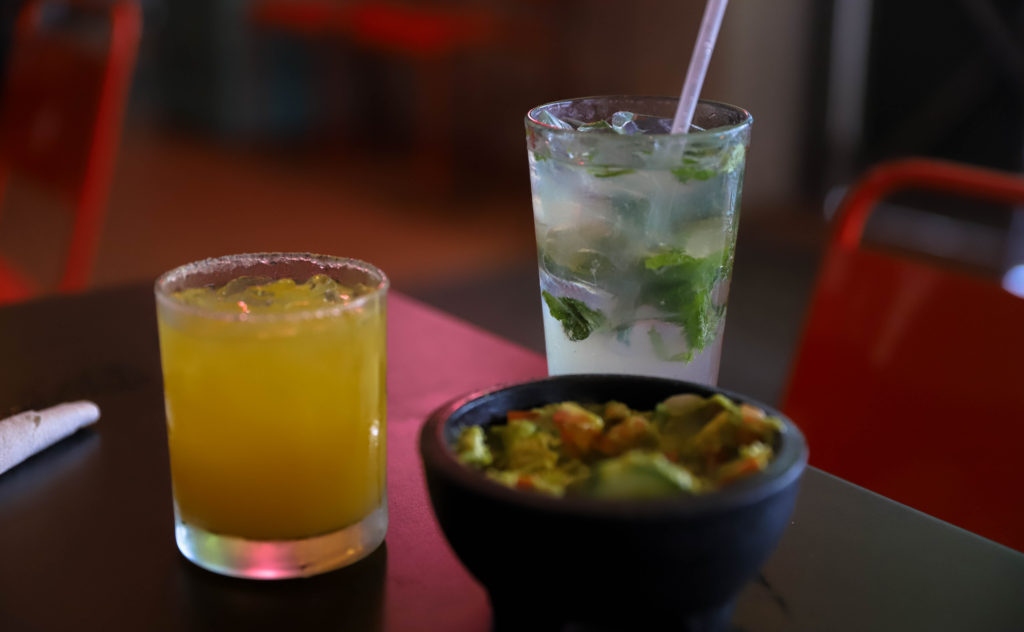 We then ordered the house-made guacamole — which was truly some of the best I have tasted. It was served with some of the vegetables not yet mixed in, which resulted in a thick, richly tasteful guac. Highly recommend! Chips and salsa were also waiting for us upon arrival, and let me tell you, the chips were to die for. Warm, with a little zest to them, and perfect for the salsa that tasted just right — not too spicy.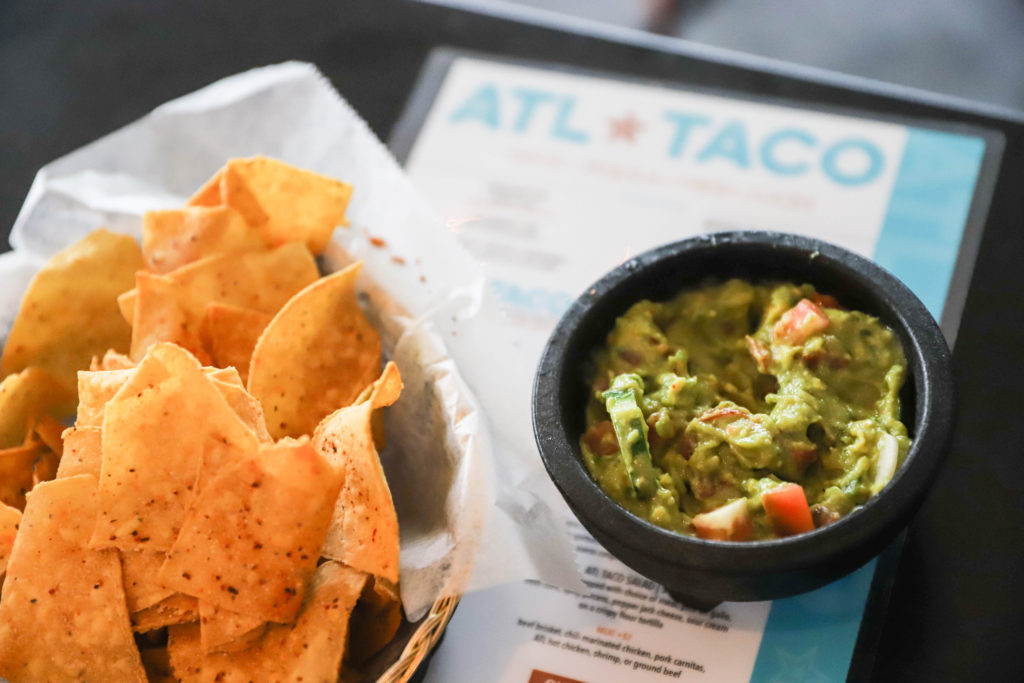 Next up, it was time for the main event…tacos! Offering taco plates that include your choice of one, two, or three tacos with two sides, you surely will not be leaving hungry. Choosing our tacos was no easy feat, but we finally decided on trying the Cheeseburger, Veggie, and ATL Hot Chicken tacos. I must tell you, all three were a 10/10! If I had to choose, my favorite was probably the Cheeseburger, which was essentially what it sounds like: ground beef, queso, lettuce, and tomato. Um, delicious. The warm queso on the ground beef all wrapped up into a soft taco shell really made for a unique taco/burger experience. My mouth is watering just thinking about it.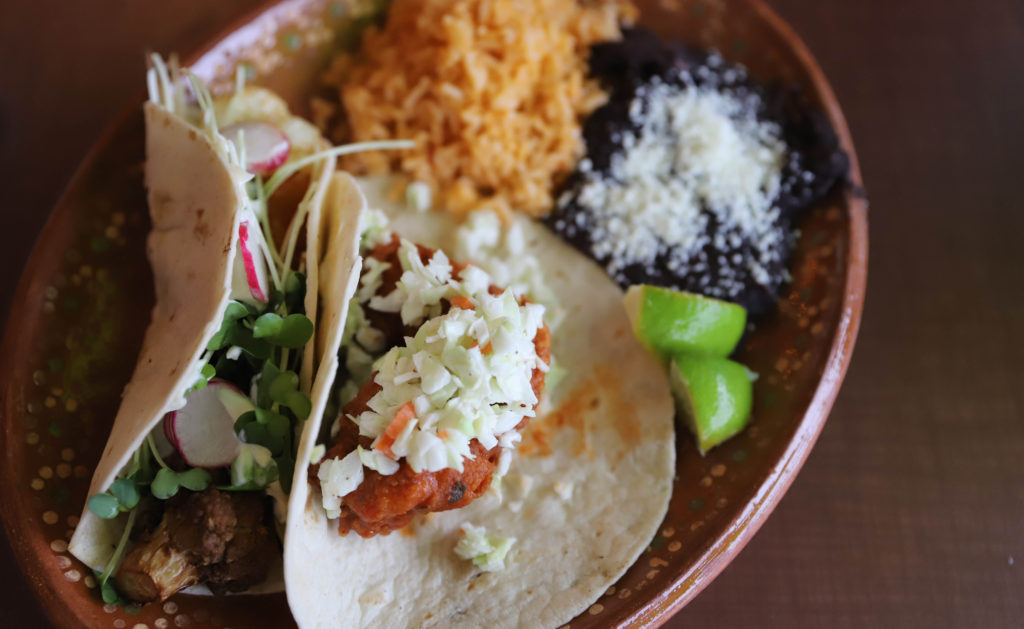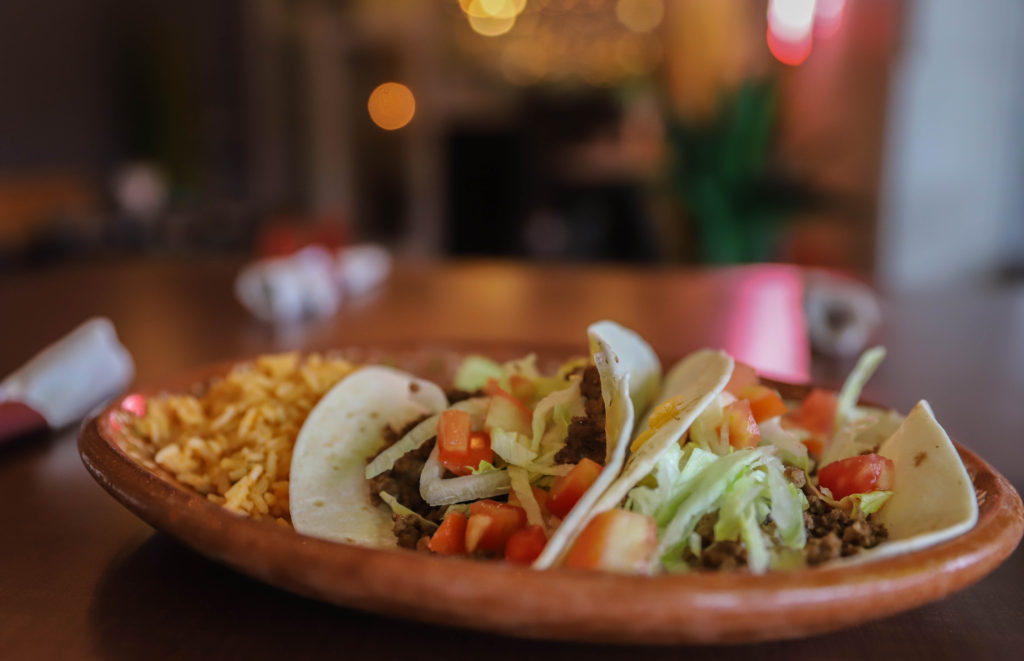 All in all, I cannot recommend ATL Taco enough. I'd love to go back and try their weekend brunch…rumor has it, it includes chicken and waffles! Be sure to stop by for their Happy Hour Monday through Friday between 4-6 pm. Get half off an appetizer with the purchase of a cocktail or beer. Cheers!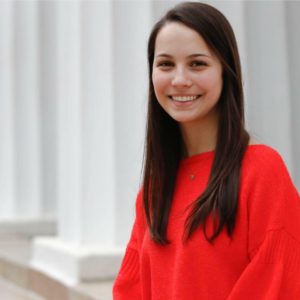 Ellie Harding is a senior at the University of Georgia studying Advertising. She considers herself a bagel connoisseur, but enjoys trying any and all restaurants around Atlanta.