While visiting Winston-Salem, North Carolina, I dined at
The Katharine Brasserie
for dinner, a traditional French brasserie, which is located in the
Kimpton Cardinal Hotel. Katharine Reynolds
was the wife of Richard Joshua "R.J." Reynolds.  Mr. Reynolds was an American businessman and founded the R.J. Reynolds Tobacco Company.  He and Katharine spent their honeymoon in France, and that's when she fell in love with the rich culinary history. Adjacent to the historic R.J. Reynolds Building, The Katharine offers breakfast, lunch, dinner, and weekend brunch.  On the evening I dined, the weather couldn't have been any better.  It was warm with a slight breeze and was the ideal weather for dinner on the lovely patio.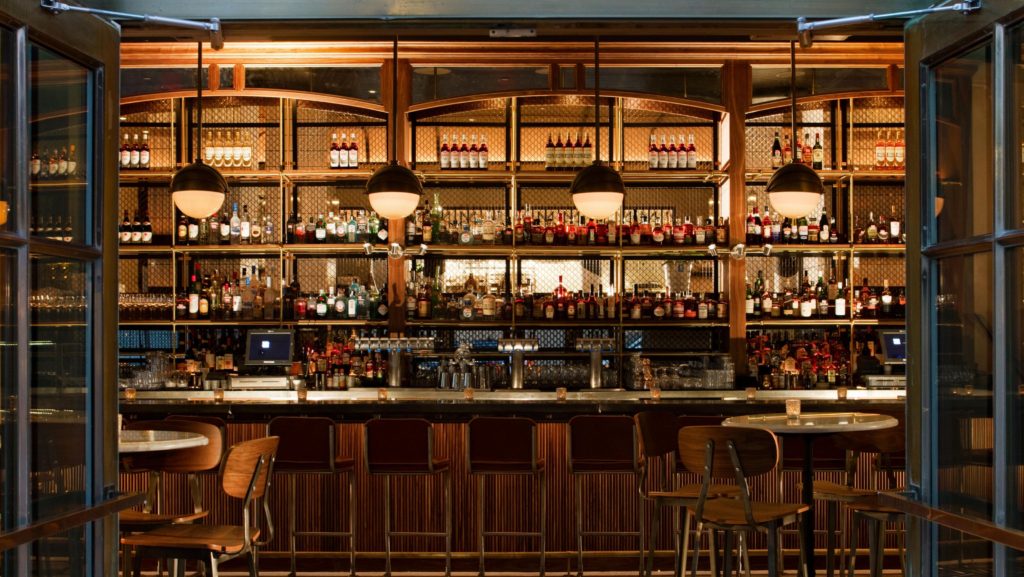 The Katharine
is known for their impeccable bar program. This program is run by the lead bartender and Winston-Salem local, Levi Fryer.  On the menu, there are several local North Carolina beers on tap and the wine list is impressive.  The bar program has a strong emphasis on craft cocktails while featuring originals, classics, and house-made infusions.  Upon listening to the selection of house-made infusions, I had to order the  Cucumber Martini, which was well-blended, refreshing, and oh-so delicious.  It was so delicious that it was a-must that I order two.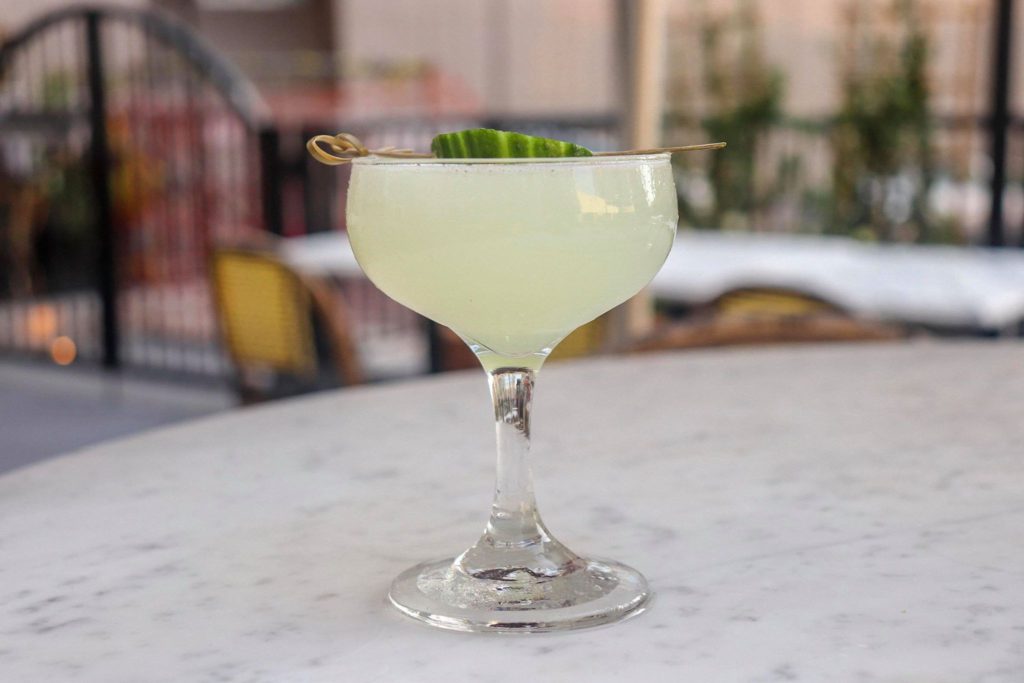 We started our meal with two appetizers: split pea soup and a steak tartare.  The split pea soup was served chilled and topped with American caviar and crème Fraiche.  I have learned over the years that you either love or hate split pea soup.  I am a huge fan of it!  And the caviar was the cherry on top.  I am a lover of all-things tartare.  The Katharine steak tartare was recently featured in the Winston-Salem Journal, which means that you must try it. It's easy to see how this dish was featured.  The steak tartare was topped with an avocado mousse, chermoula, and was served with potato chips.  The appetizers and cocktails were an excellent start to our meal.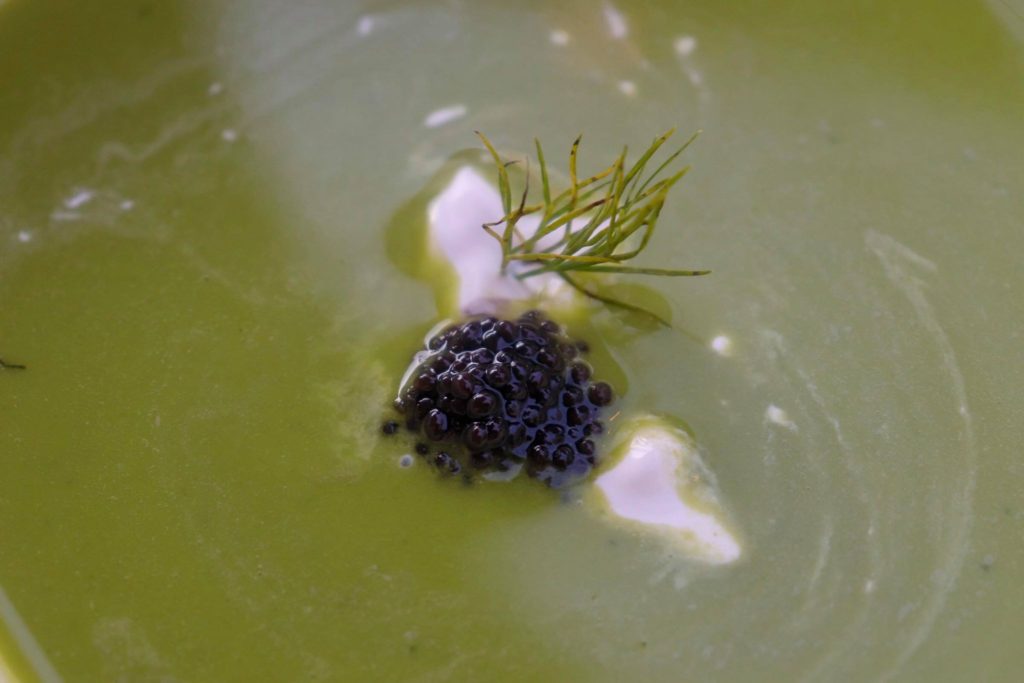 It is impossible to dine at a French restaurant and not order the steak frites.  You will love the flat iron steak that's topped with herbed butter that added a great flavor to the steak, which was served with the best truffle frites.
My server highly recommended the North Carolina trout. What I liked most about this dish was its uniqueness.  The North Carolina Trout is topped with artichoke, potatoes, picholine olives, and  barigoule emulsion.  From the moment I checked into my hotel, everyone told me to order the macaroni and cheese.  So you know I did!  This creamy, cheesy goodness was topped with light breadcrumbs.  Needless, to say, we left full and happy.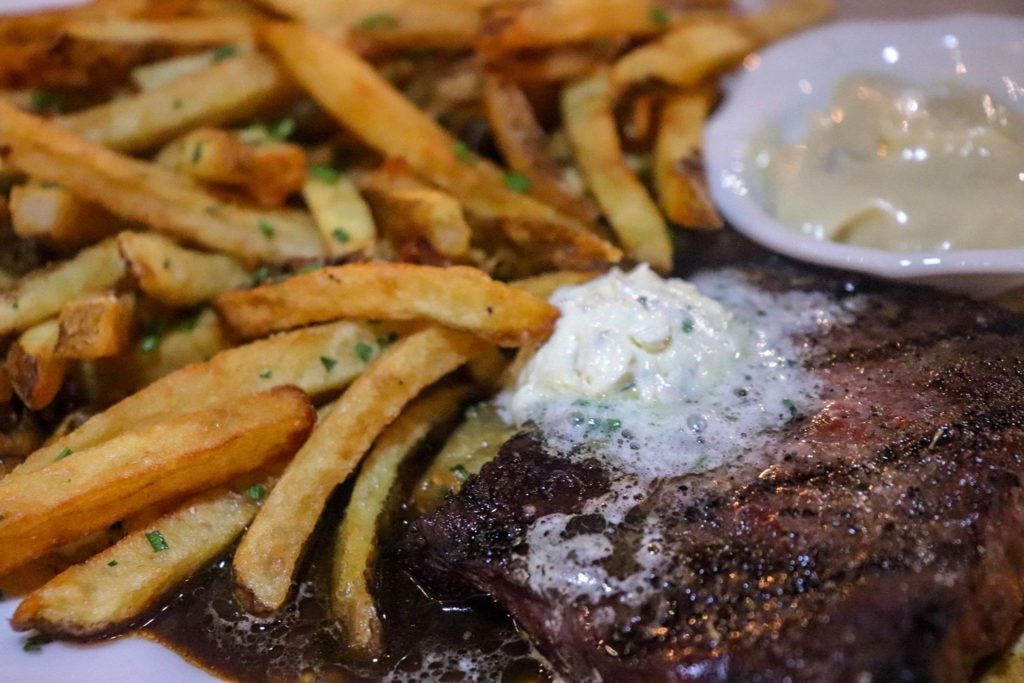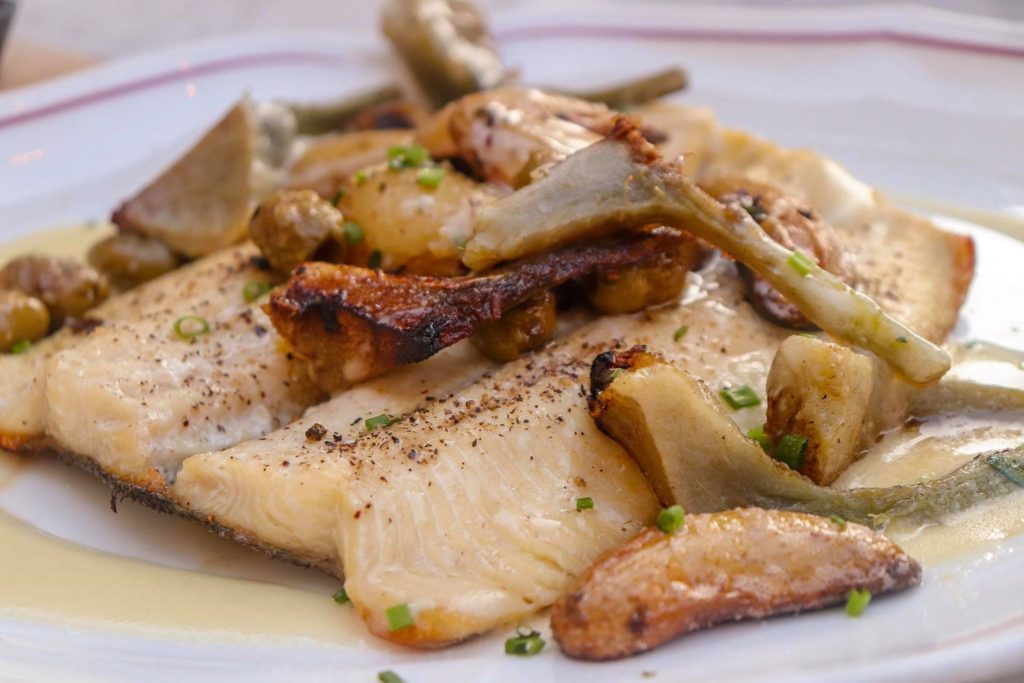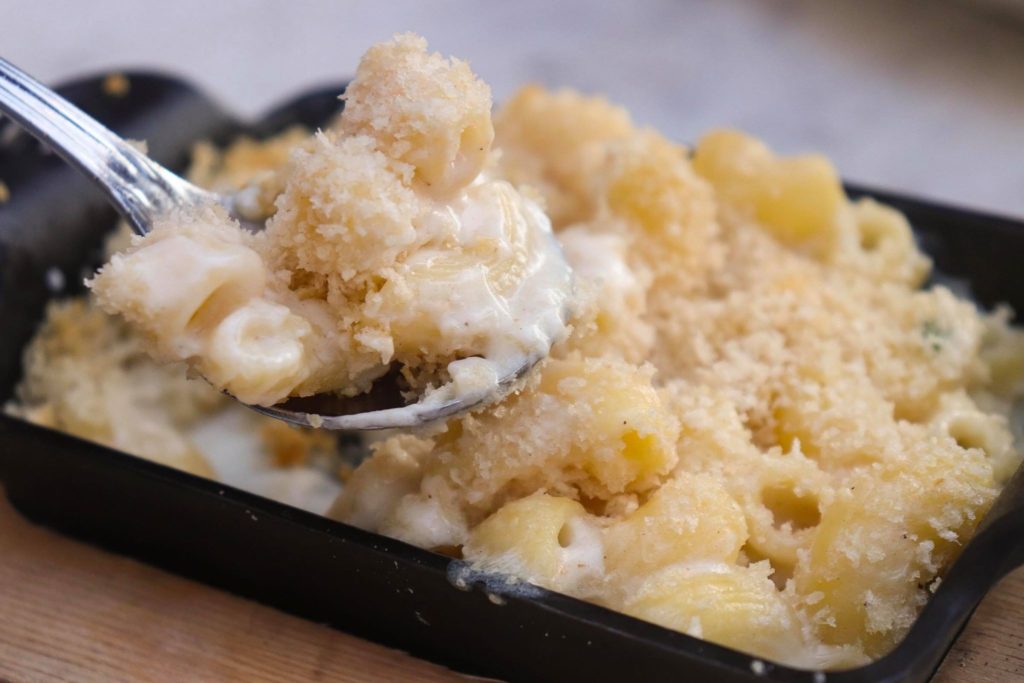 When you visit Winston-Salem, make sure that you put The Katharine Brassiere on your travel bucket list.  It has everything you need for a delightful meal: a variety of wine, patio dining, and impressive and awesome service.
Follow them on Insta: @katharinebrasserie