I am always looking for ways to cut calories and still indulge in tasty sweet treats. One of my favorite breakfast recipes is
 yogurt parfait breakfast popsicles.  These popsicles are ideal for breakfast, snack, or even as
an after-dinner dessert, which is nice during this warm weather.
I may or may not have made this recipe three times since receiving it.  It's healthy, easy, and mouthwatering.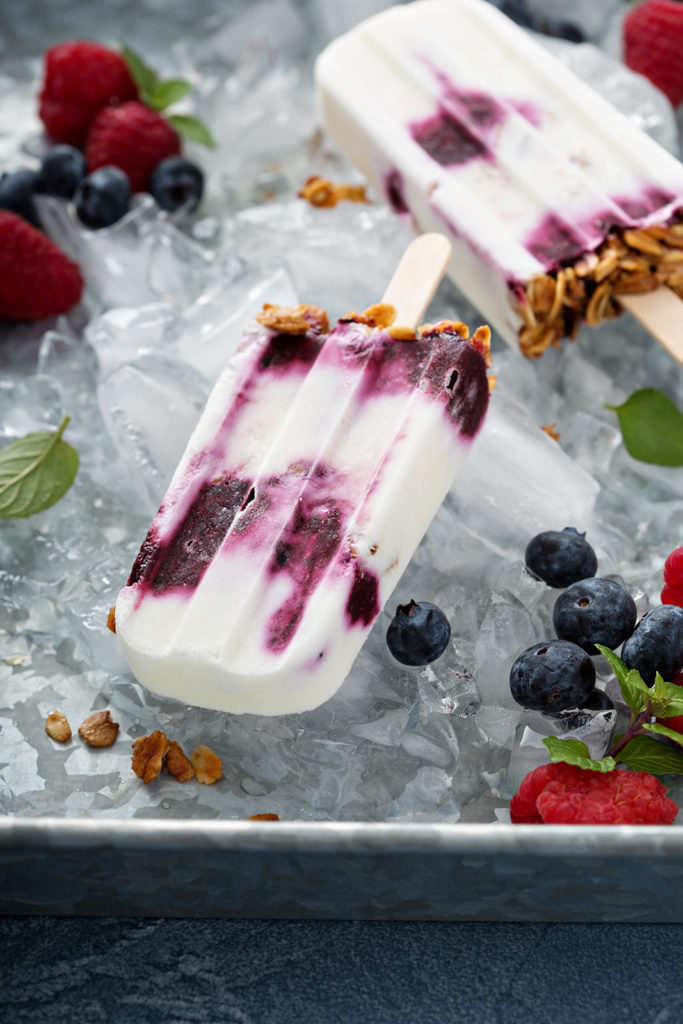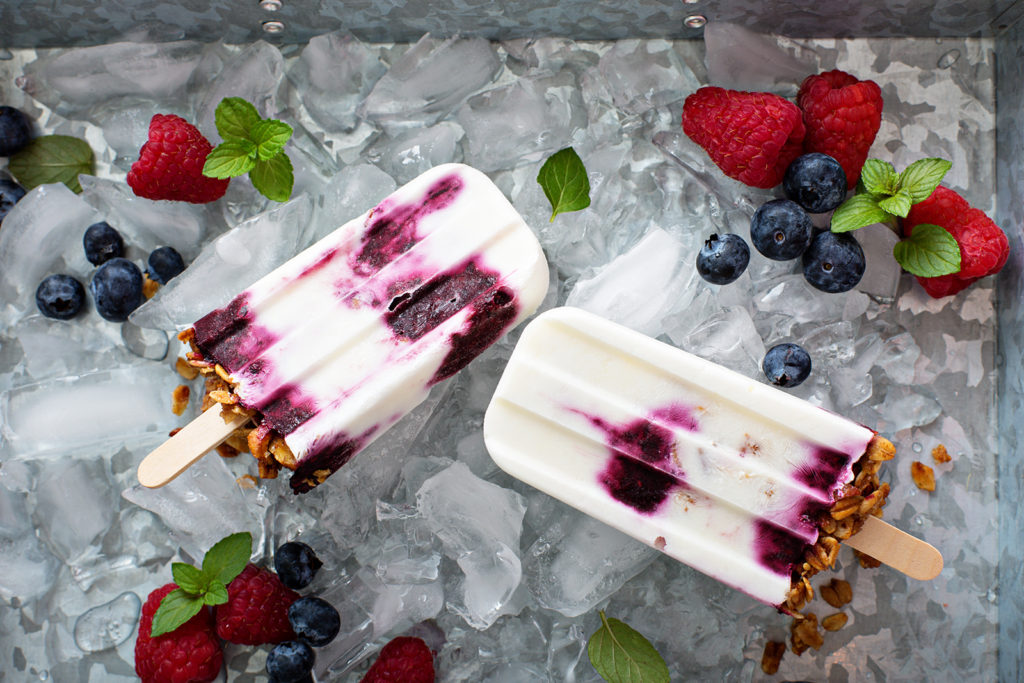 Yogurt Parfait Breakfast Popsicles (adapted from thekitchn.com)
Ingredients
1 cup of berry or any fruit jam
1 cup plain Greek yogurt
1/4 to 1/2 cup milk
2 to 3 tablespoons honey
3/4 cup granola
Directions
Whisk together yogurt, 1/4 cup of the milk, and 2 tablespoons of honey in a medium bowl.  The yogurt should be thick, but pourable (roughly the consistency of regular yogurt).  If needed, whisk in a little more milk. Taste and add more honey, if desired.
Scoop out 1/4 cup of the yogurt mixture and stir it into the granola.  By doing this, it will help the granola freeze into the popsicles.
Arrange six popsicle molds (1/2 cup capacity) on your work surface.  Pour a generous spoonful of yogurt into the bottom of each mold.  Add a scoop of granola, then, a spoonful or two of jam.  Continue layering yogurt, granola, and jam until the molds are filled.  Tap the molds lightly against the counter or use a popsicle stick to work out any air bubbles between the layers.
Insert popsicle sticks into each mold.  Freeze until solid for at least six hours.
To unmold, run the popsicle molds under running hot water for a few seconds and gently easy the popsicles out of the molds.
Makes six popsicles.