I don't know about you, but one of my favorite things about sporting events is the tailgating.  There is nothing I enjoy more than cheering on my favorite team while having a great time with friends.  If you haven't tailgated at SunTrust Park, then you're totally missing out.  I am sharing my five tips to have the best Atlanta Braves tailgate celebration!
1. Time
The tailgate is the pregame, not the star of the show.  Make sure you have plenty of time to set up and clean up.  I can't imagine my guests arriving and my tailgate isn't ready.  So respect your guests' time.  Try to arrive at least two hours early to ensure that everything goes as planned.  To save time, prepare as many things at home to save set-up time.  And make a list of everything that you need so no balls get dropped.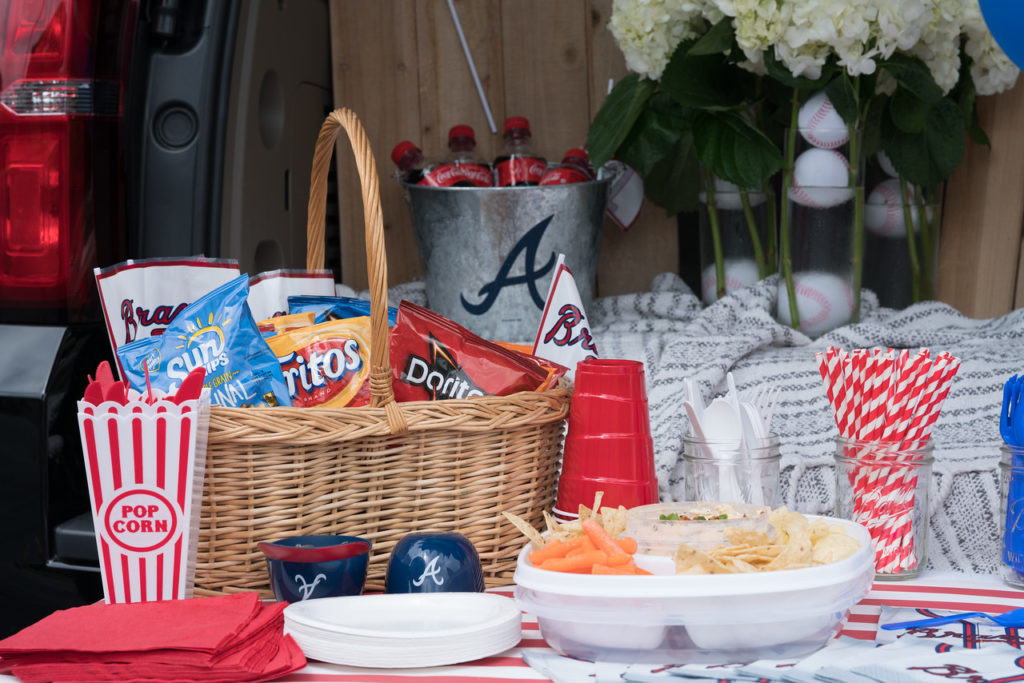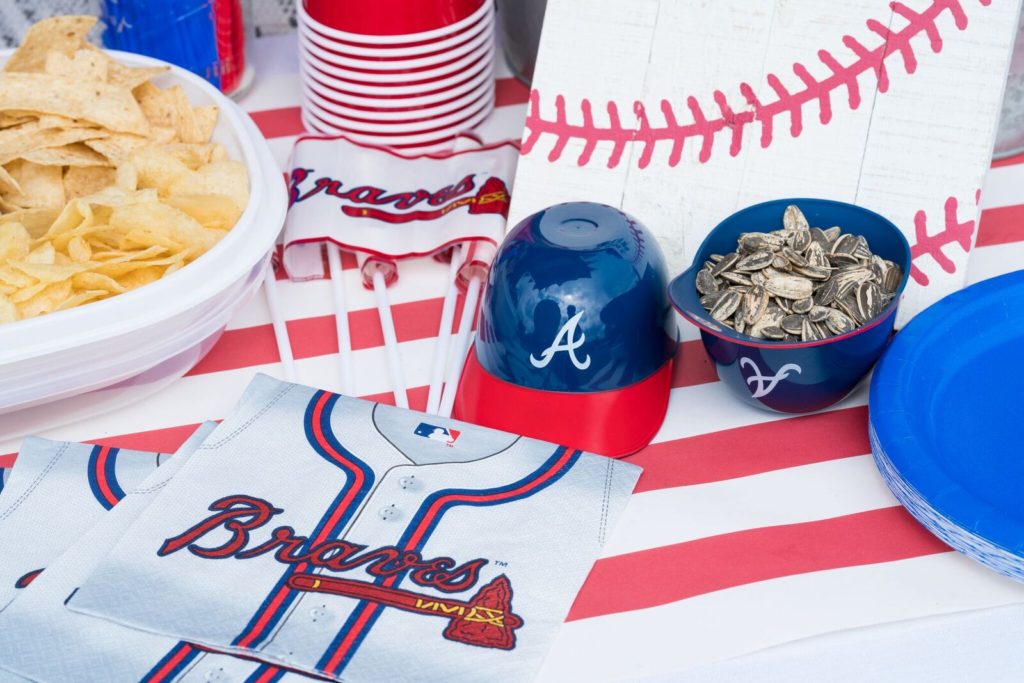 2. Transportation
I like hosting my tailgates using an SUV because setting up and transporting requires lots of space.  For my recent Braves tailgate, I had the opportunity to partner with Chevrolet to drive their 2018 Suburban for a week.  I am in love with this SUV!  It offers third-row seating, plenty of trunk space, and Chevy's MyLink Infotainment system, which includes Apple CarPlay and Android auto compatibility.  While your guests relish tasty bites and chat game stats, they can also take advantage of the built-in 4G LTE Wi-Fi (Yes!  This SUV has built in Wi-Fi!)  And of course your guests are going to need a phone charge prior to the game.  The 2018 Chevy Suburban offers 7 charge locations and seven USB ports throughout.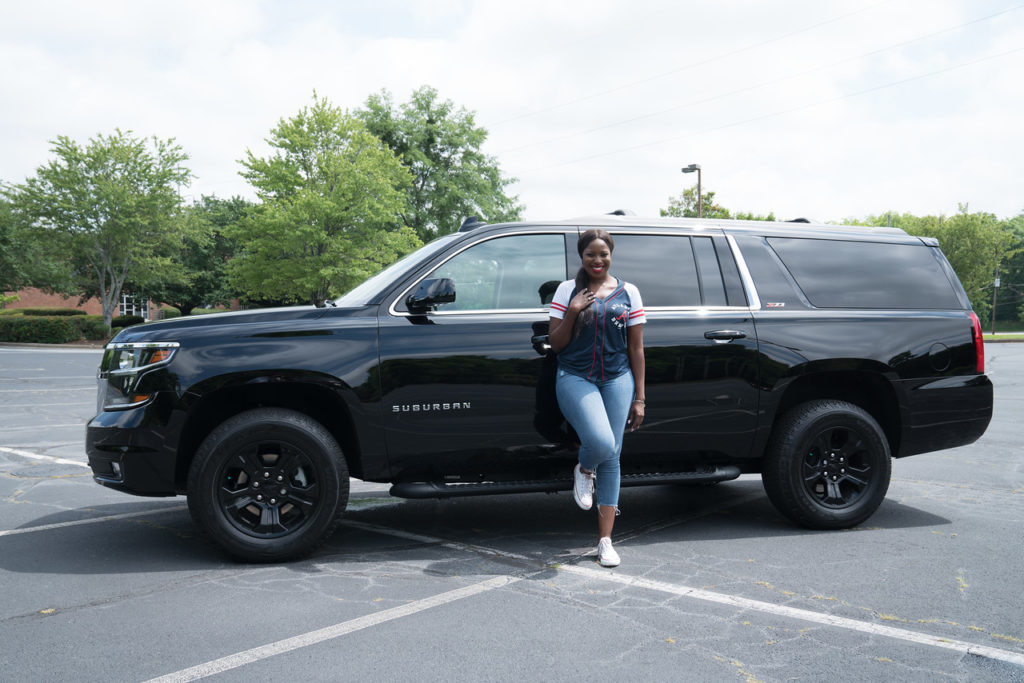 3. Food
During your tailgating experience, it's a great idea to have plenty of options for snacks and beverages for your guests.  I always recommend bringing a small grill to grill hot dogs, chicken wings, chicken breast, and more.  I make sure to include plenty of water and beverages so my guests can stay hydrated.  When creating your menu you want dishes that are appetizing, easy to transport, and that can be chilled or can be served at room temperature.  Keep in mind dietary restrictions when creating your menu.  Some of my favorite tailgating foods are:n turkey pinwheels, hummus, beer bratwurst , and bacon-wrapped hot dogs.  I highly recommend creating my Buffalo BLT dip.  Your guests will love it!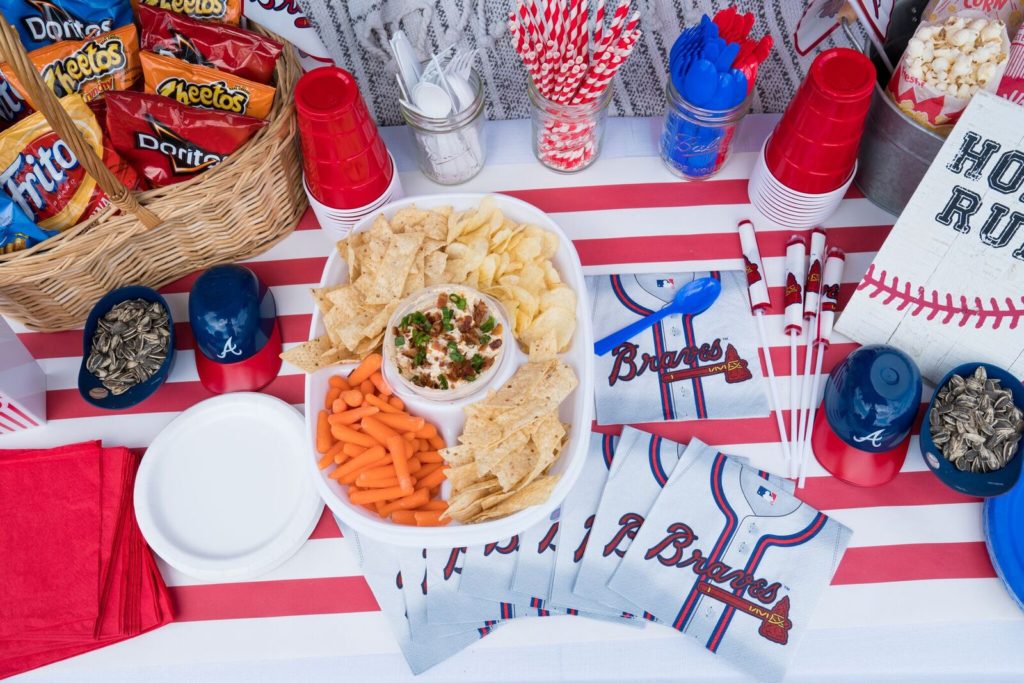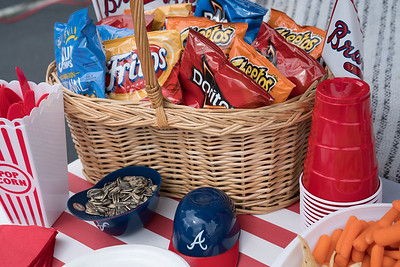 4. Decor
One of my favorite things about tailgating is decorating; although, my decorating may be slightly over the top for some.  When tailgating, presentation is everything.  My motto is: go big or go home.  I, first, wanted to give a feel of a real all-American baseball game by making sure to include popcorn and peanuts.  I love a full table with lots of eye-catching decorations, so the snacks used as decorations were a homerun.  And, of course,  I wanted to include the Braves' colors.  I shopped around for items that captured the energy of Atlanta baseball by picking up my game day decor from Swoozies, Michael's, and Hobby Lobby.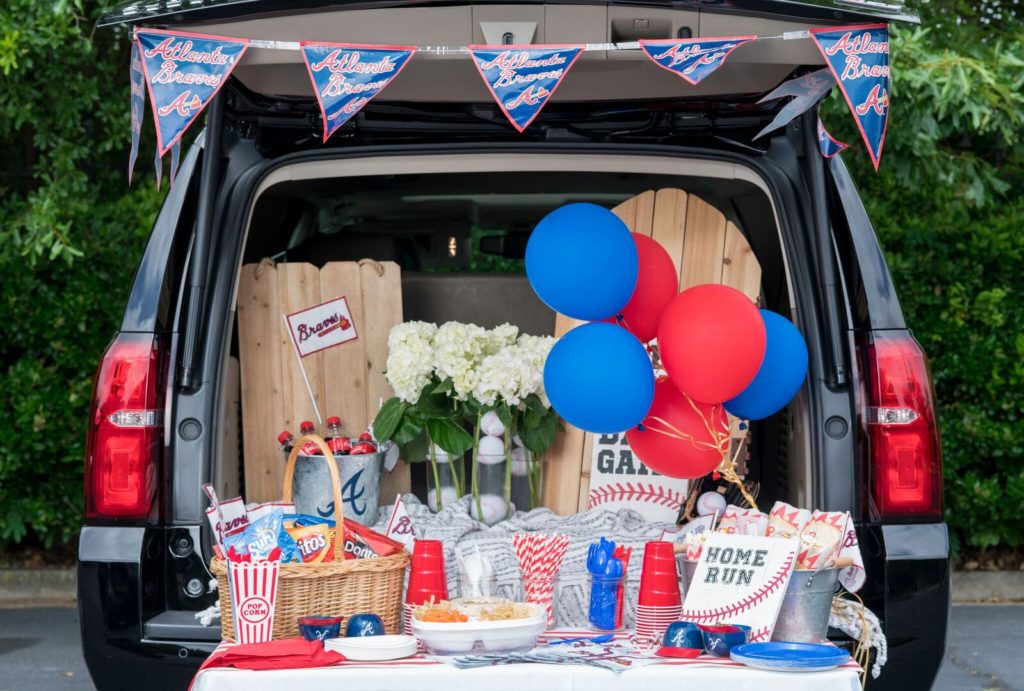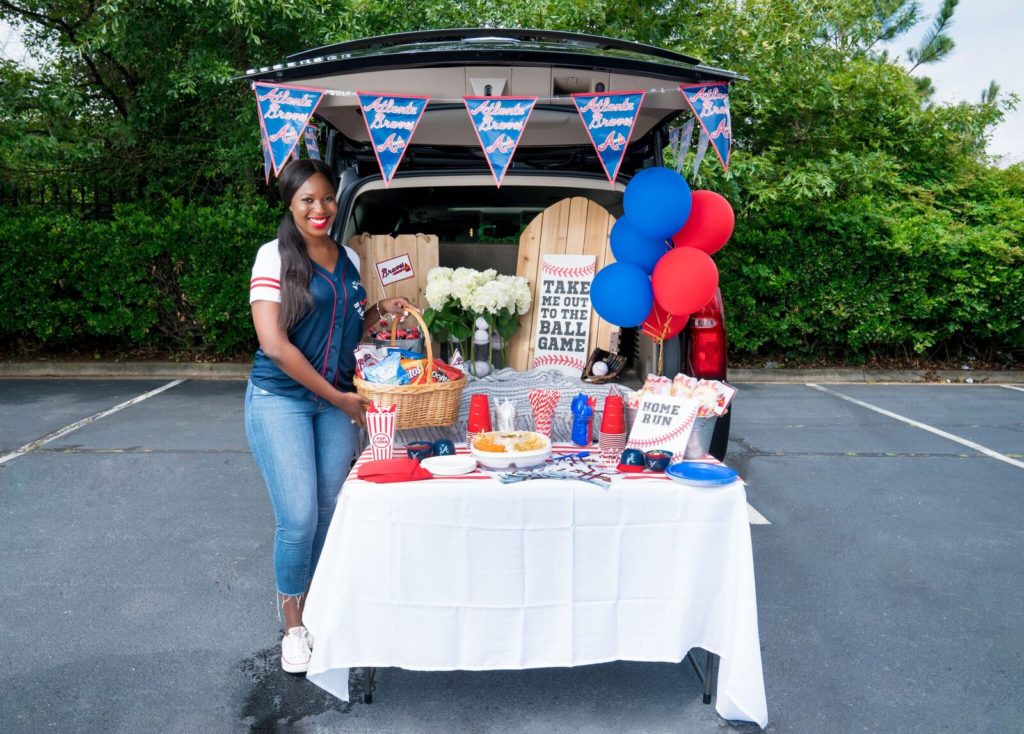 5. Do Not Forget
I don't know about you but I always forget something.  So ease your tailgating anxiety by making a list of all the things you may need.  I personally found this list extremely helpful.  And don't forget the weather in Atlanta is always unpredictable, so make sure to have a back-up plan just in case of rain showers.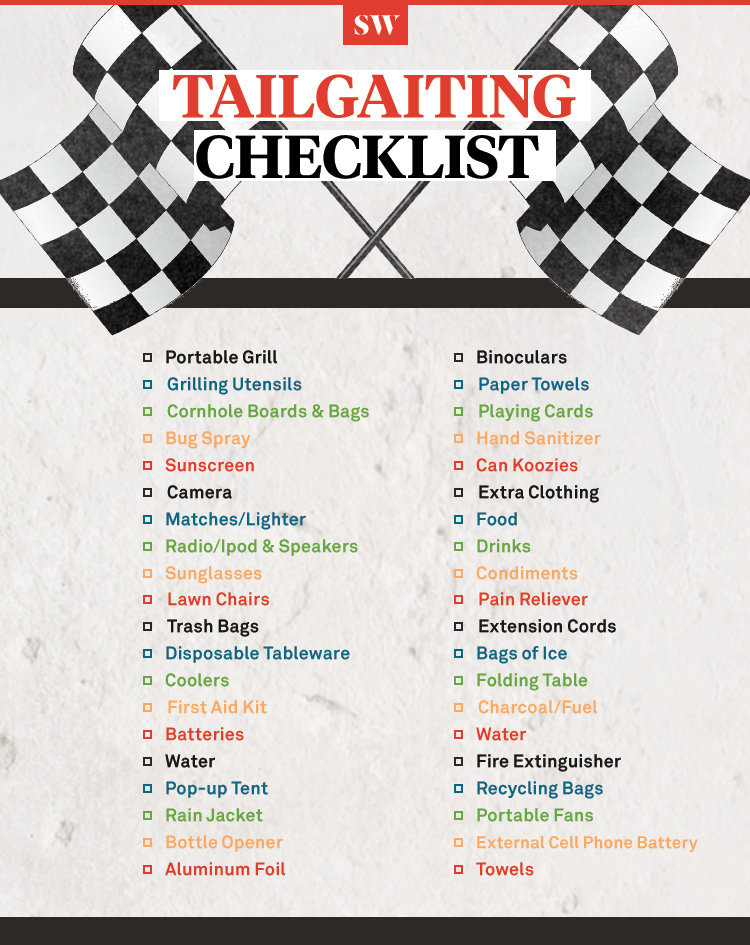 I hope you have a great time tailgating this season!
Go Braves!