If oxtail grilled cheese, soft-shell crab sandwiches, and oxtails poutine gets your taste buds dancing, then you should visit 41 Hundred restaurant.  Located inside of the Renaissance Raleigh North Hills Hotel in Raleigh, North Carolina, 41 Hundred offers locally-sourced fresh ingredients, unique dishes, and a creative menu.  
As you walk around, you'll notice that the restaurant feels like it's three concepts in one. When you're hanging out in the bar area, you'll enjoy perfect cocktails, light bites, and conversation.  The main dining room offers hanging lights, grass-like carpet, and tables, which is perfect for a girls' night out or a large party, while another part of the restaurant offers cozy booths and a bookshelf, which is the perfect atmosphere for date night.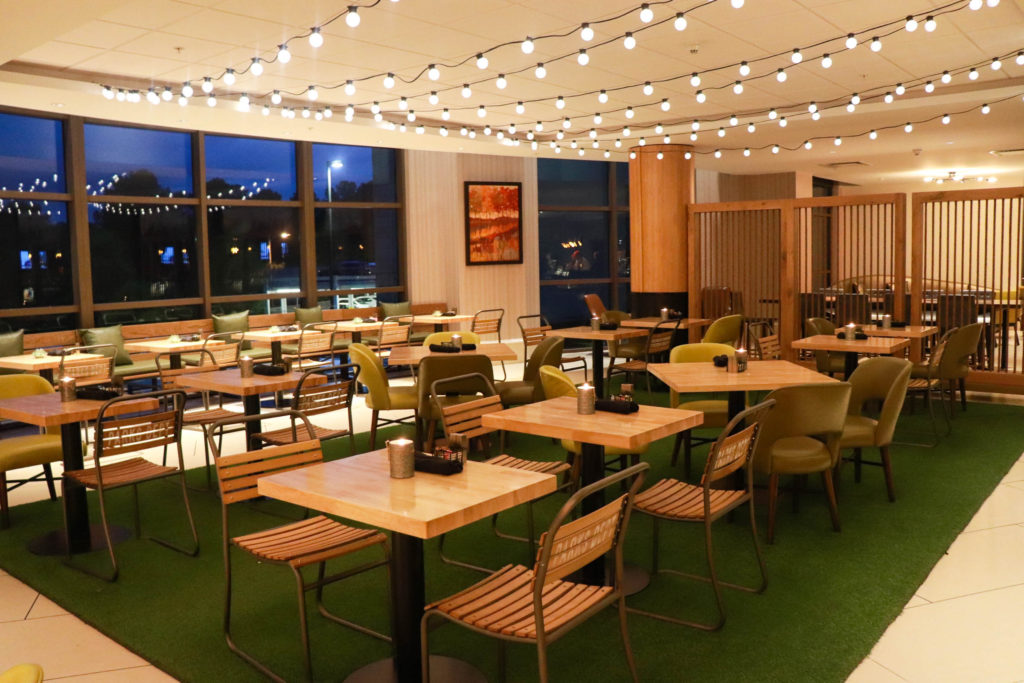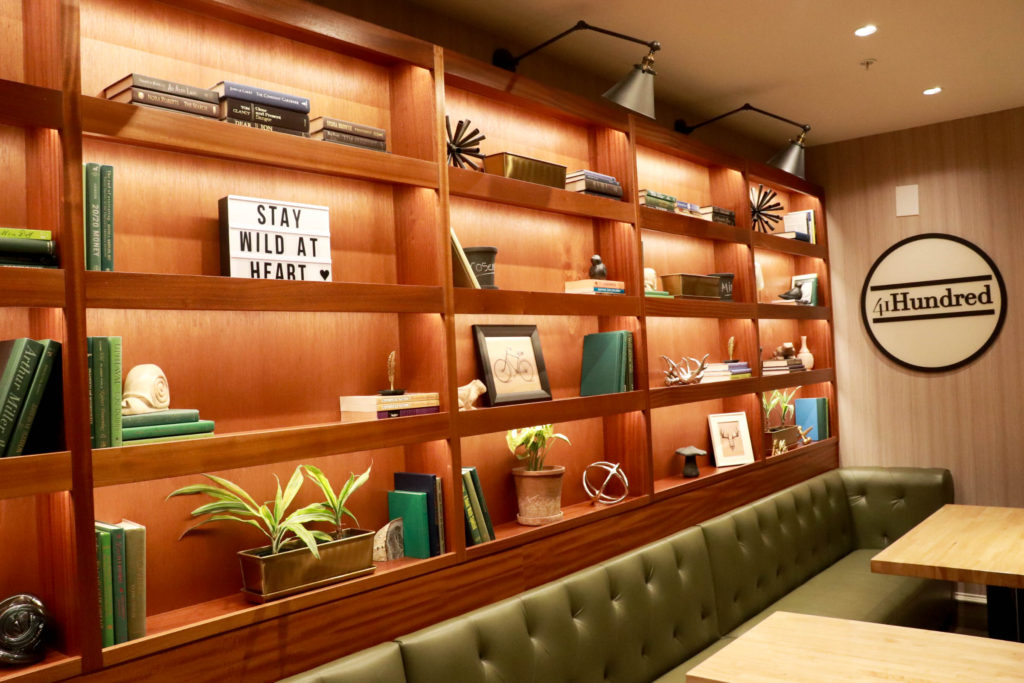 We started our meal with frisee salad and steak tacos.  The frisee salad is the perfect way to welcome spring.  This salad is topped with large chunks of watermelon, tomato, feta, pita chips, pistachio, and a pink peppercorn buttermilk dressing.  It was a very refreshing.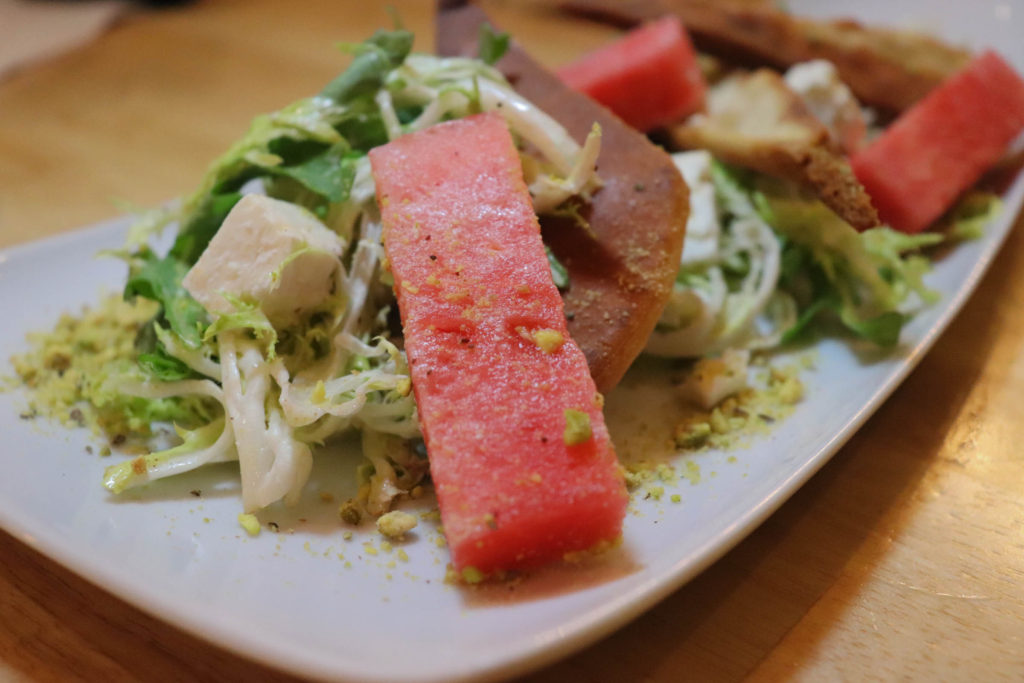 The steak tacos were larger than I expected and was one of the best appetizers that I have ever had.  The steak was really well seasoned and was layered with Asian sprouts, radish, garlic, and soy.  I ordered a delicious lemon thyme cocktail while we waited for our entrees.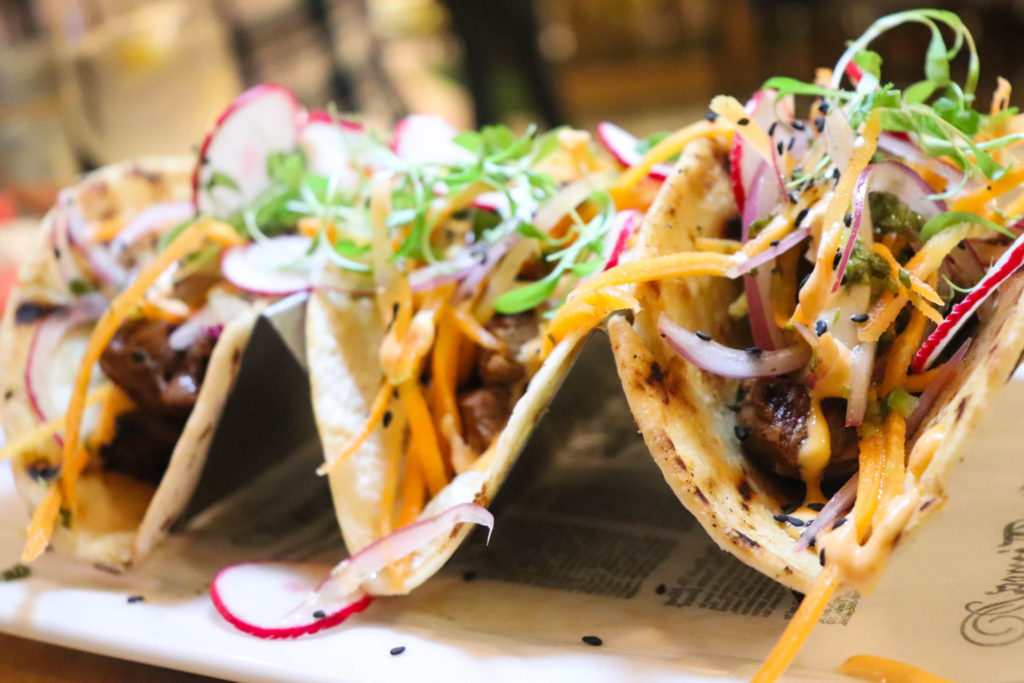 I love oxtails!  But I   had never had an oxtail grilled cheese sandwich!  Needless to say, I was thrilled to try it!  This sandwich was piled high with gruyere cheese, American cheese, cremini mushroom, and jalapeño.  The oxtail meat melted in my mouth and the bread was toasted to perfection, which made a great foundation for the cheese and meat.  I also had seared ahi tuna steak, which was served with a root and savory sweet soy-miso glaze.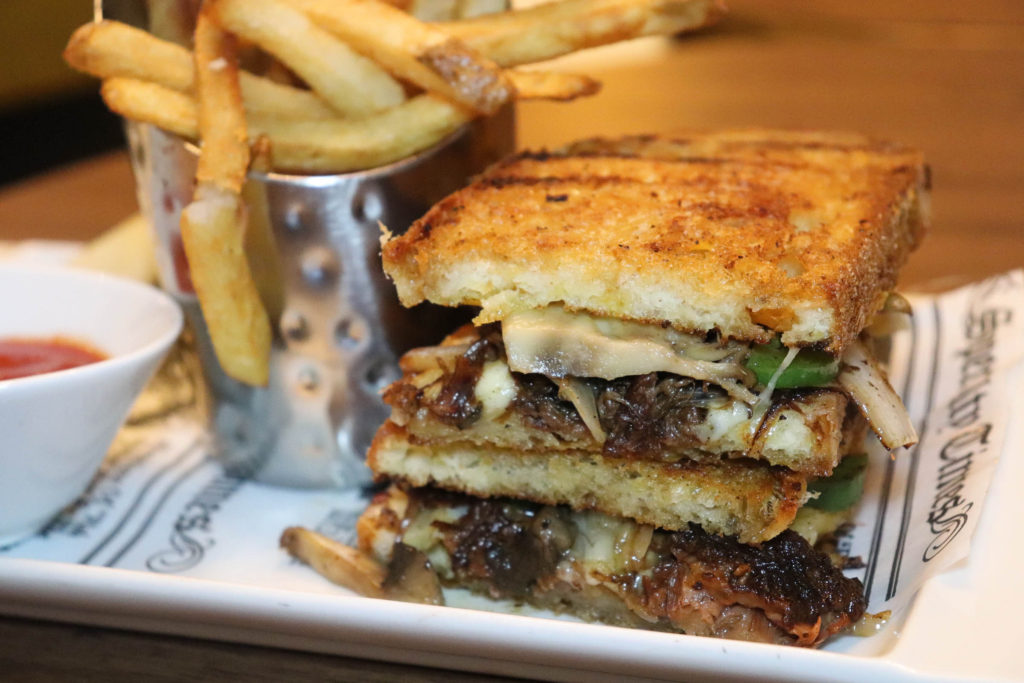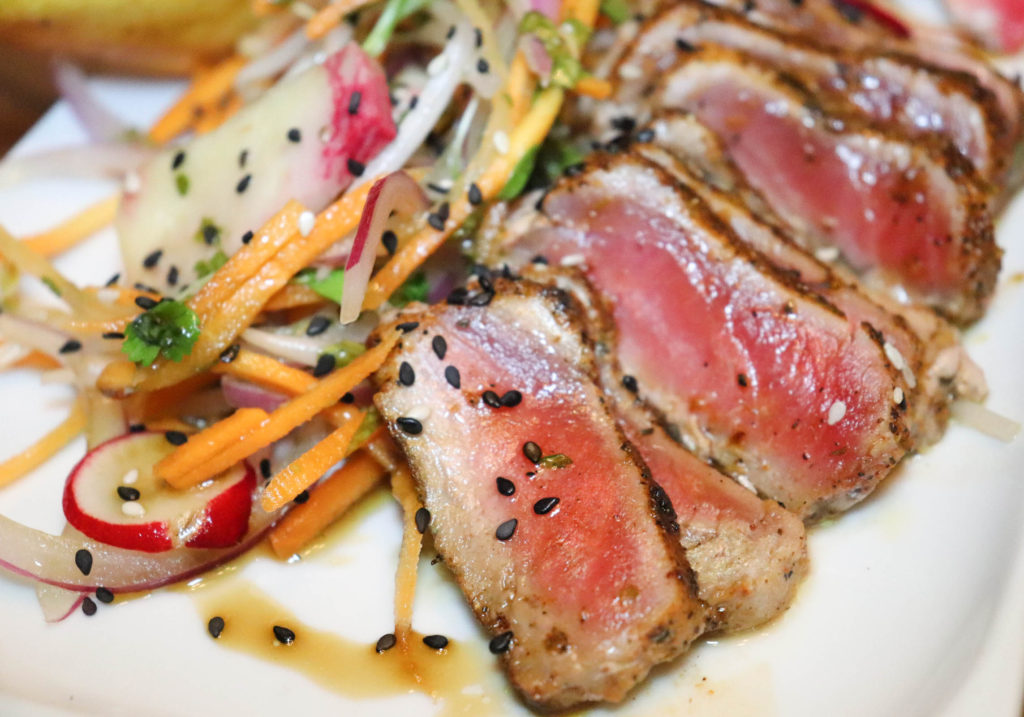 Typically, I like my cheesecake cold, but I am always up for something new, which is why I enjoyed my warm cheesecake.  It was very different and very delicious.  I was able to really enjoy the lightness of the cheesecake and the sweetness wasn't overbearing.  I simply loved the meringue topping atop the cheesecake.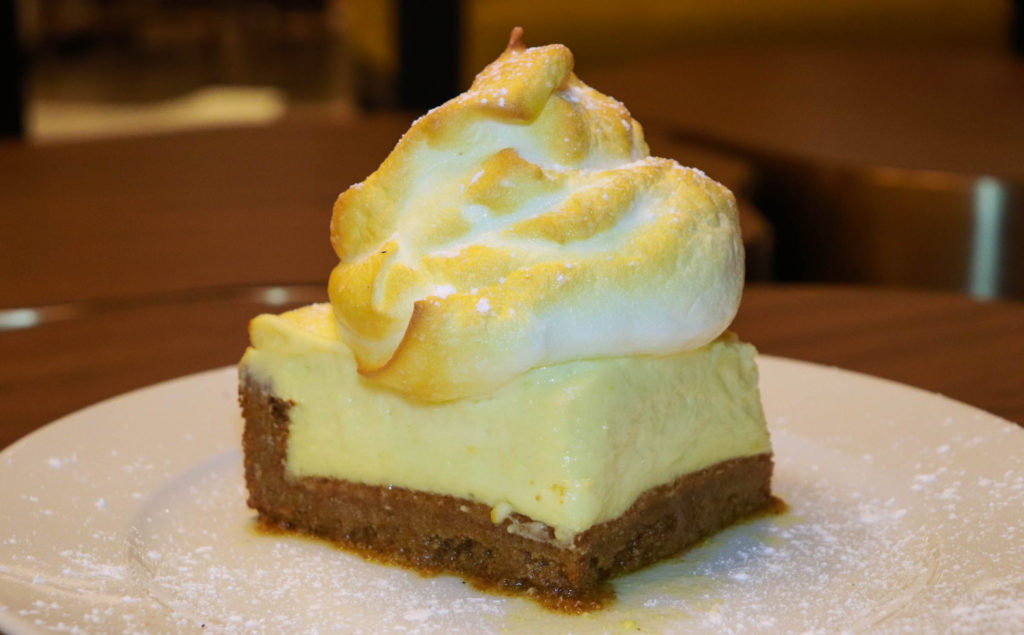 When you visit North Hills, your trip will not be complete without stopping by 41Hundred.  You will appreciate their craft cocktails, chef-driven menu, delectable food, and the opportunity to try something new. 
Make sure to follow them on social media: