Known as the "Home of the Original Mai Tai," Trader Vic's Atlanta is going to really impress you! Located in Downtown Atlanta on the lower level of the Hilton Hotel, you'll want to dine here often because of their delicious Pacific Rim cuisines.
Trader Vic's has tons of visually unique decor. You will love the tropical-themed interior, authentic tiki furniture, and tiki torches, along with plenty of bamboo and wood throughout. As you walk through, the smell of the wood oven is so tantalizing. I was pretty excited to dine when I arrived at my table.
We started our meal with a few appetizers and cocktails. Trader Vic's is known for their eye-catching cocktails. And your meal will not be complete unless you have a cocktail or two. We started with Rum Keg. The keg comes in a huge container and serves four people. This cocktail is a combination of pineapple, light and dark rums, along with apricot and passion fruit flavors. It's slightly sweet and smooth. It was so delicious.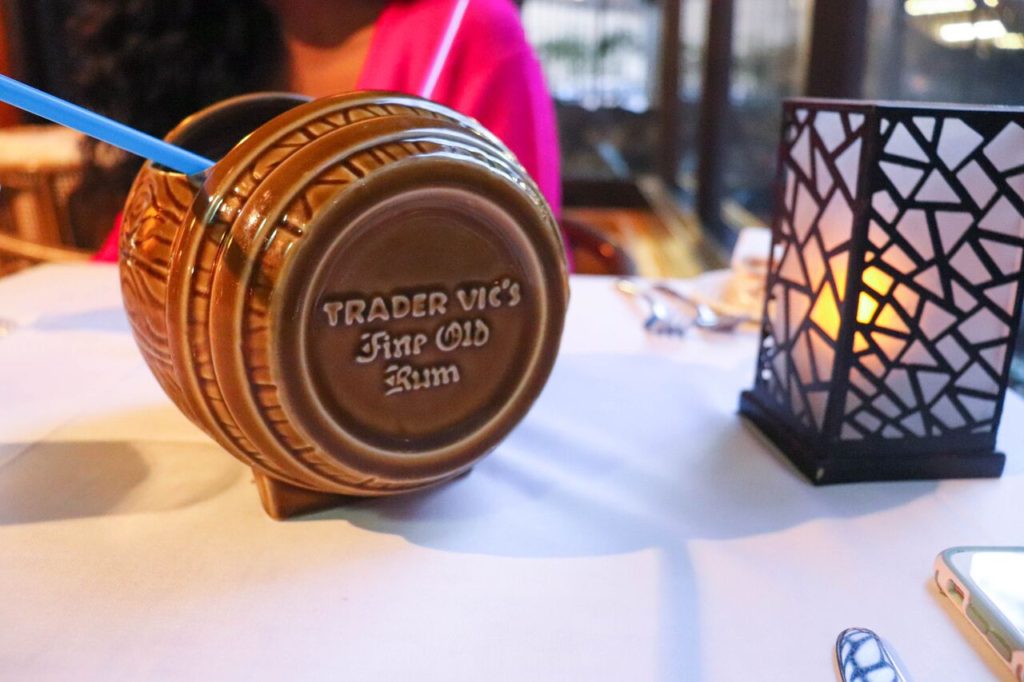 If you are like me and you like to try several things on the menu, then the Cosmo tidbits appetizer is for you. The Cosmo Tidbits is the Trader Vic Bergeron's original pupu platter. This platter is served with crispy prawns, crab rangoon, cha siu pork, and BBQ ribs for two.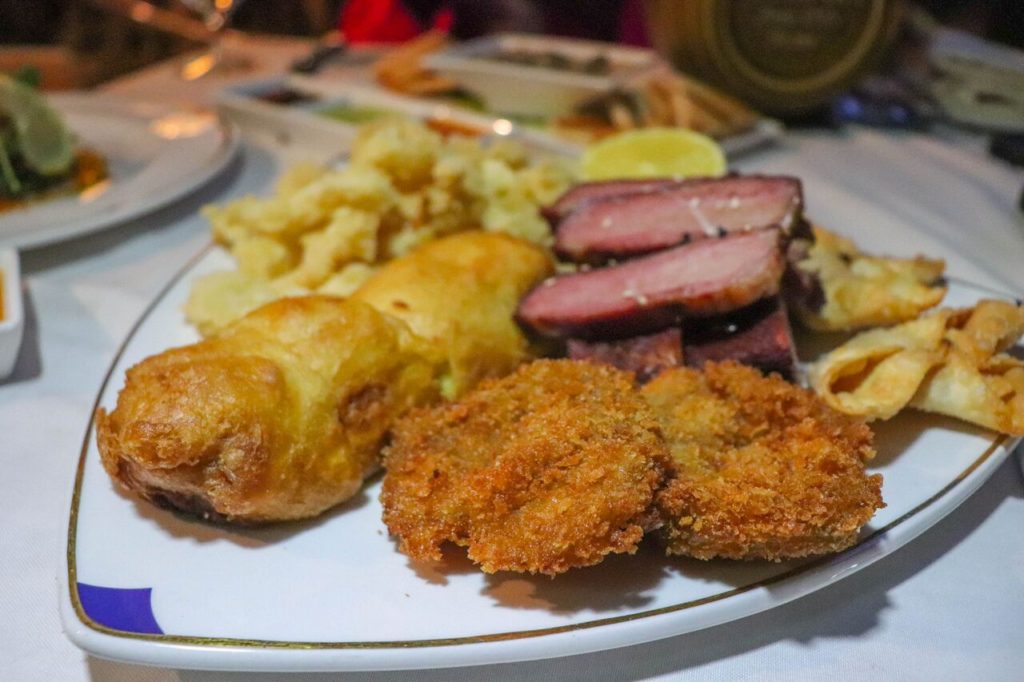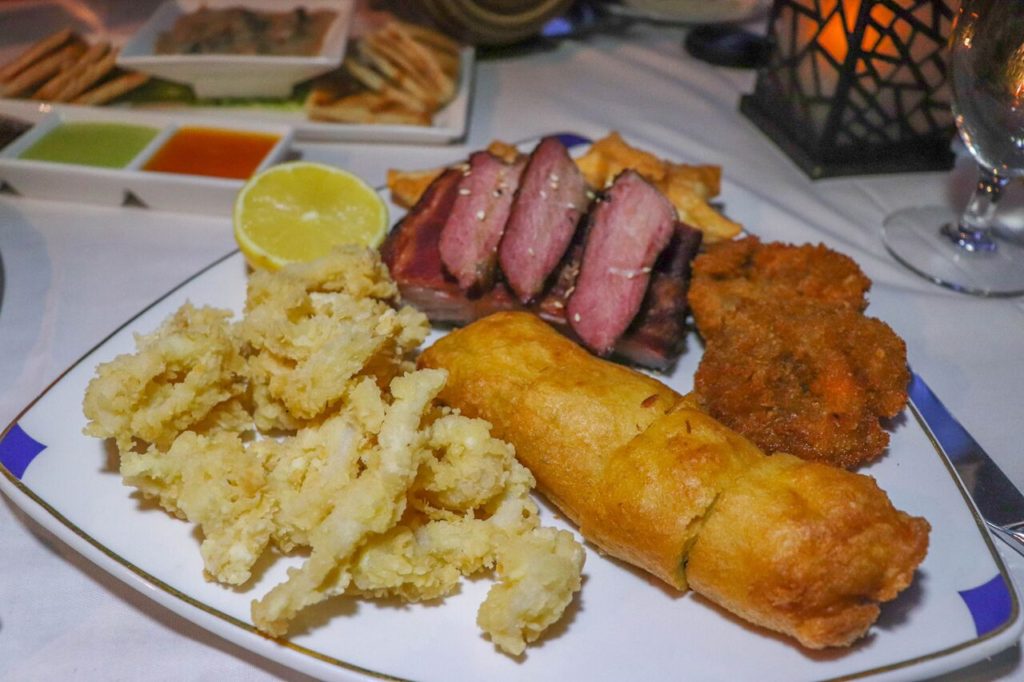 Next, we ordered the crab cake and morel mushrooms. The crab cake had plenty of crab meat and lightly fried. It was topped with a tasty sweet chili ginger sauce and served on a bed of Asian slaw. Make sure you order two of this appetizer because you are not going to want to share it. The morel mushrooms are one of my favorite mushrooms because of its meaty texture and earthy flavor. They were served in a creamy beef reduction with red wine and toast points. It was delightful.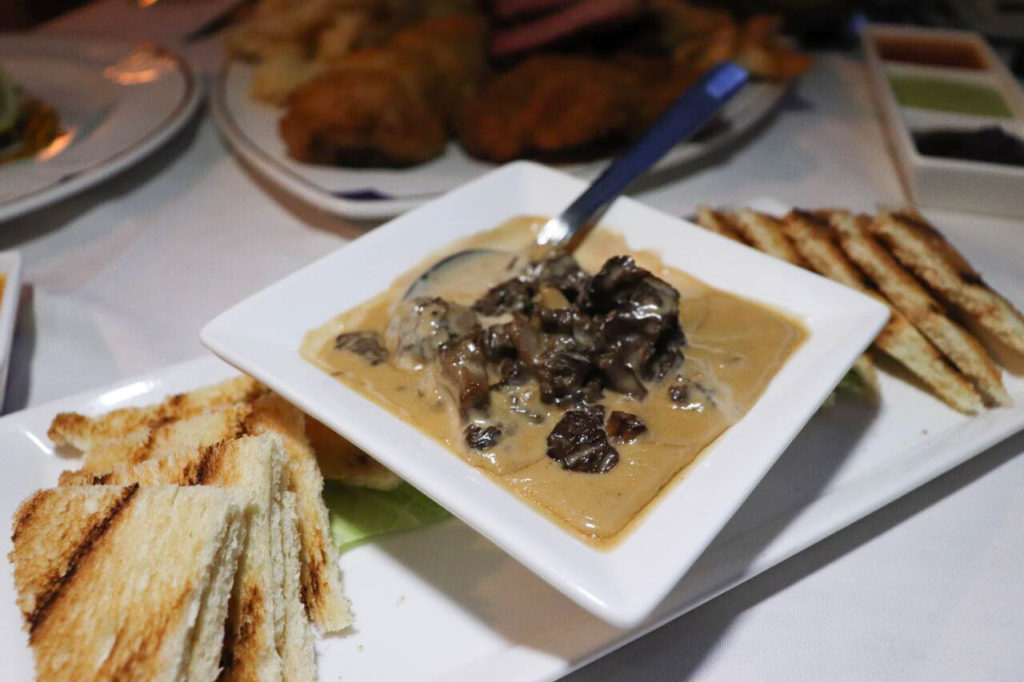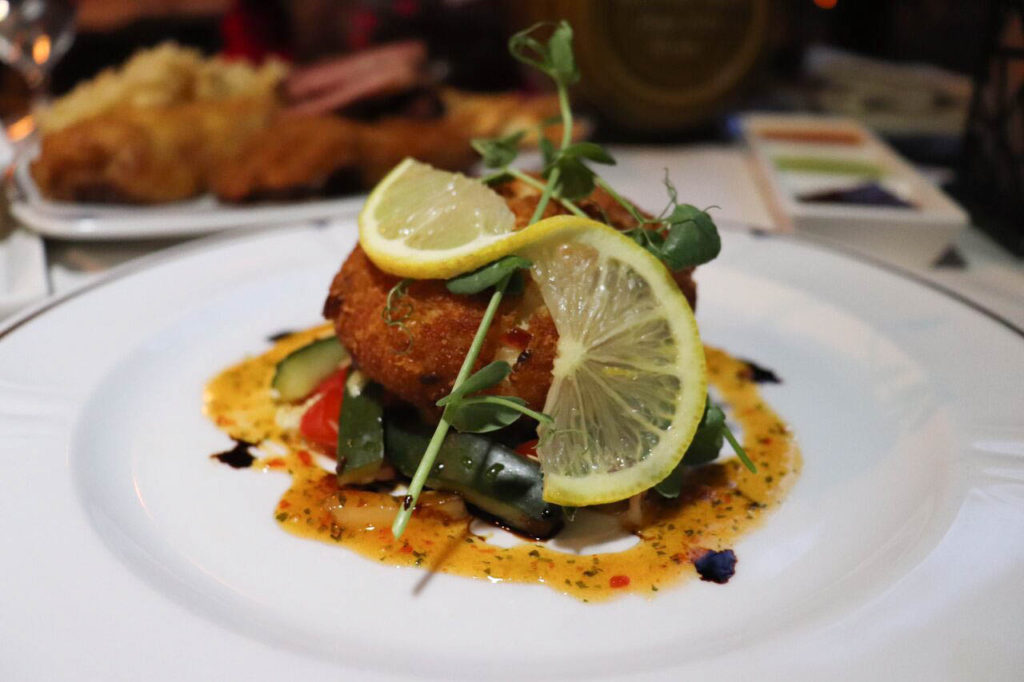 For our entrees, we ordered the wood barrel grilled rack of lamb and the lobster. The lobster was served with shrimp, mahi-mahi, and scallops. No matter what you order at Trader Vic's, you have to try something in the oven. The wood fire oven provides smoky flavors, which is why the lamb cuisine was so flavorful. It had a slightly charred exterior and was extremely juicy.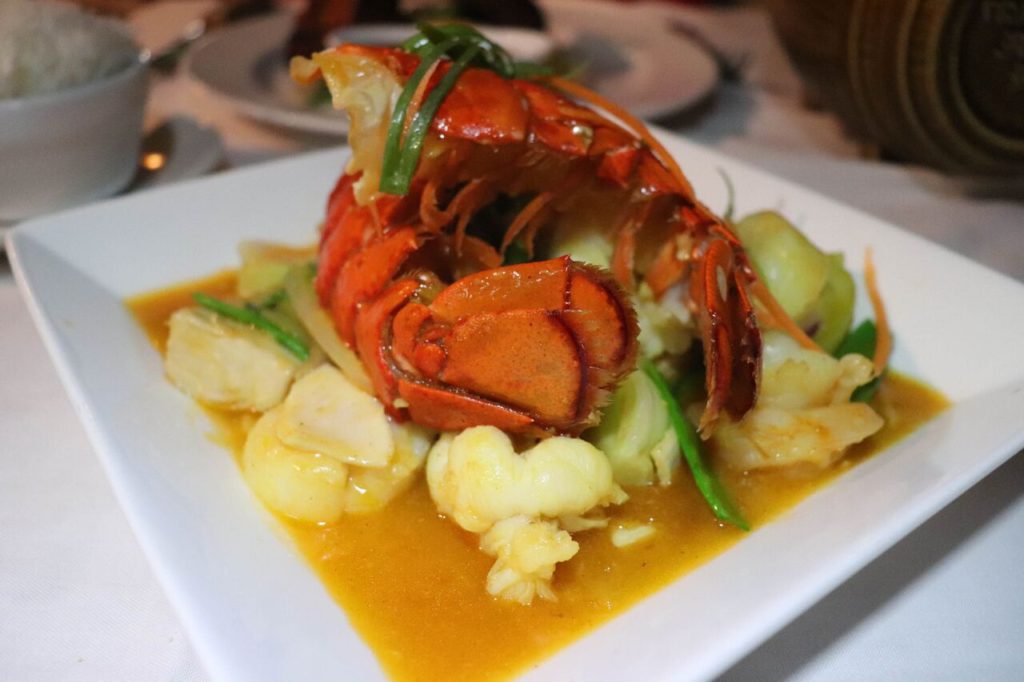 I was shocked that Trader Vic's has been open for over 20 years with this being my first time visiting. When you visit, you are going to love the drinks, atmosphere, and superb customer service. The service was prompt. Our server was so sweet and checked in on us throughout the meal, not to mention the food was wonderful, fresh, and excellently prepared.