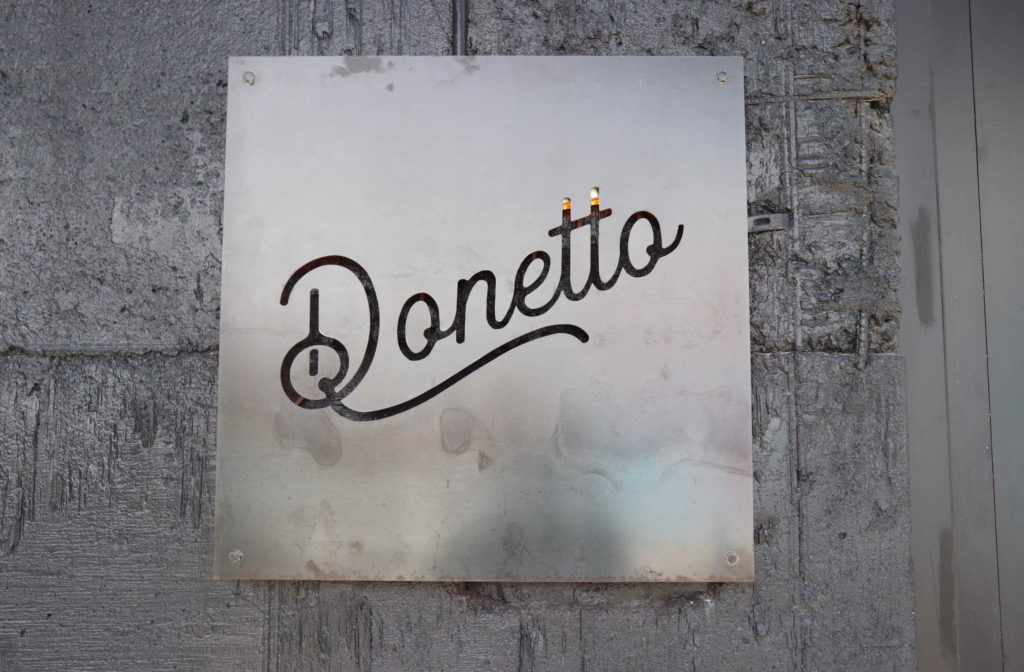 I was feeling under the weather last week, so when I arrived, I was hungry and eager to dine.  Located in West Midtown, Donetto's is really easy to find.  And I must say that I was extremely happy that valet parking was available.  It's such a beautiful restaurant with contempary decor, large windows for optimal natural lighting, a stellar fire pit, and a patio that I cannot wait to visit when the weather warms up.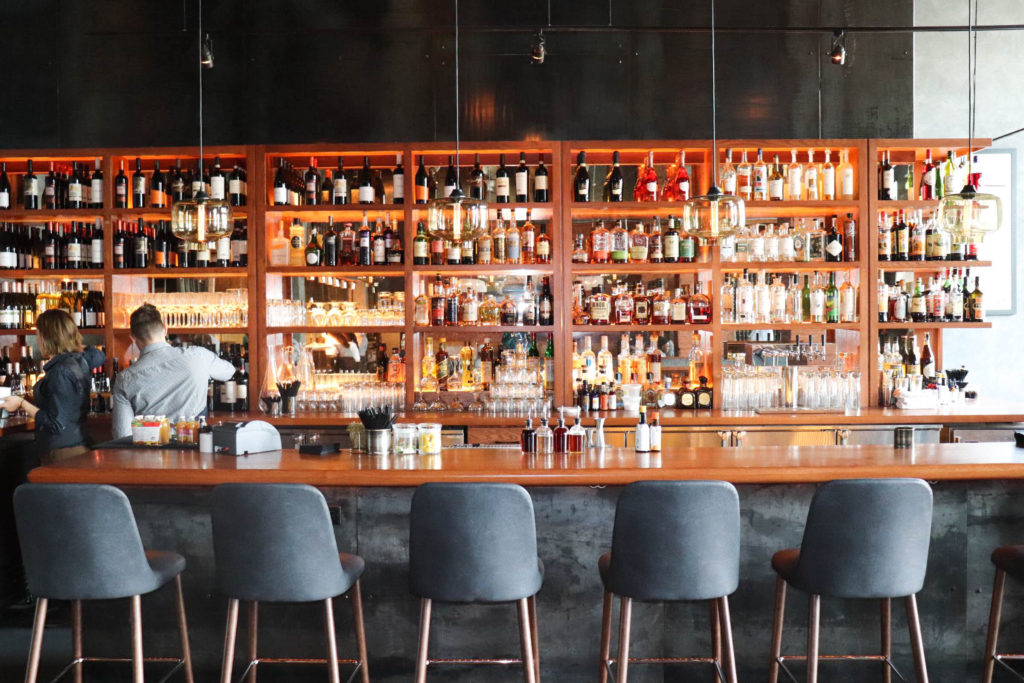 You will love that Donetto's wine list offers over 100 bottles of wine & Negroni on tap.  It's the fourth addition to The Indigo Road hospitality group.  Under that umbrella is O-Ku Sushi, Colletta, and Oak Steakhouse.  This week was the launch of Cosa Nostra.  Since this was my first time here, I was ready to devour some good food. I must say that the food did impress.  We started with a colorful kale salad.  Atop the leafy kale were carrots, radish, turnips, sunflower seeds, and six-minute egg croutons, lightly tossed in parmesan vinaigrette.  It was super fresh, healthy, and appetizing.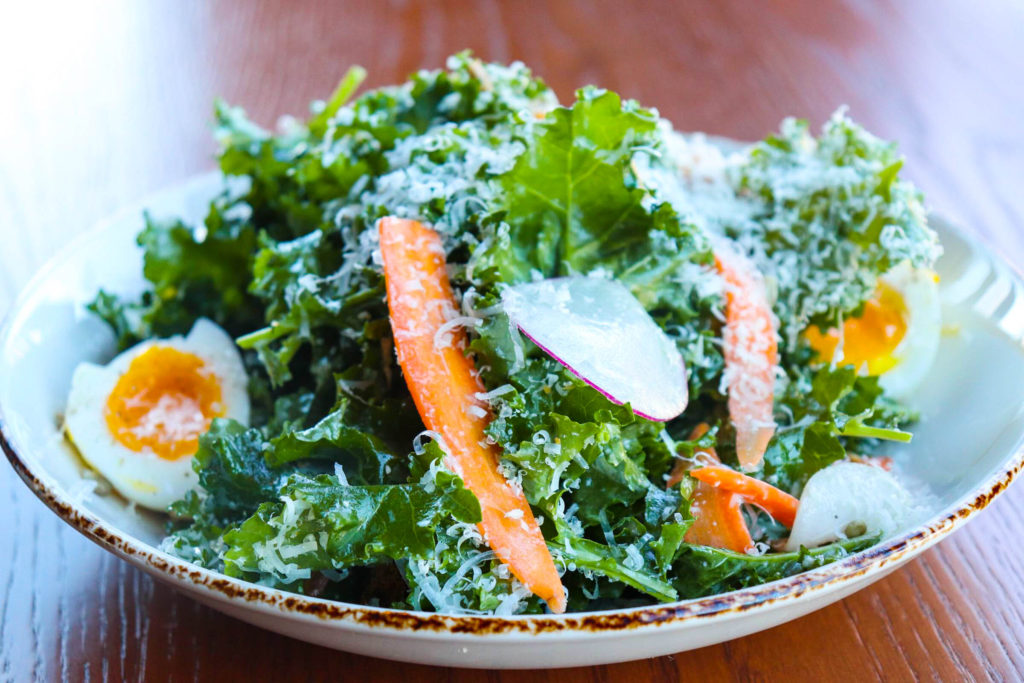 Next was the coffee cake.  Served warm, this coffee cake was served with blueberries and caramel syrup, which I totally love.  It wasn't too sweet or too rich.  It was perfect for this 30-degree weather.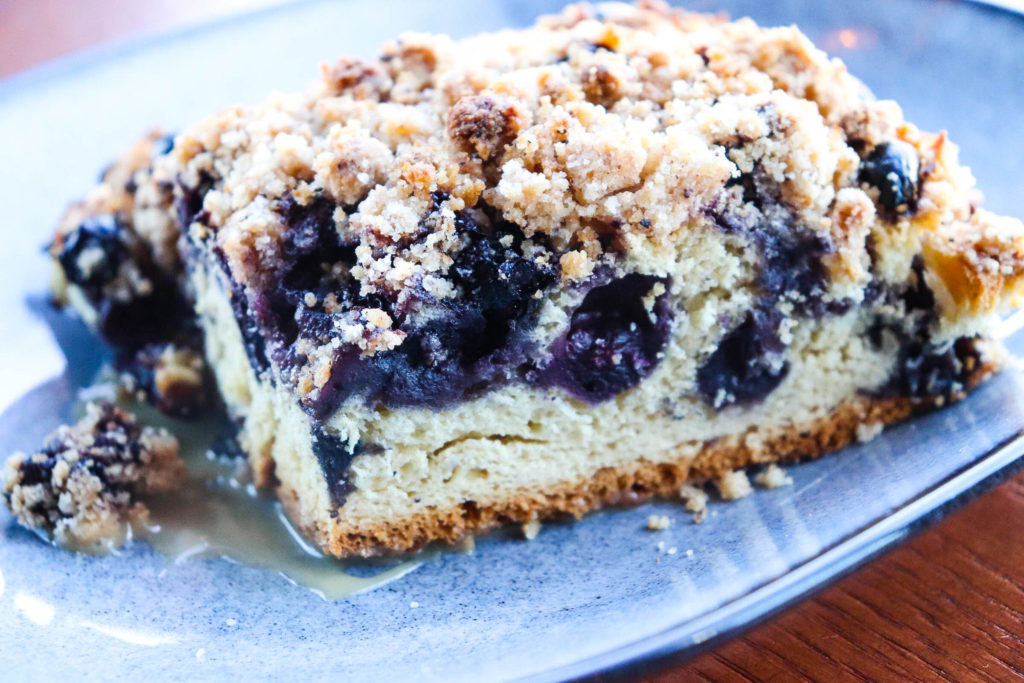 My favorite dish of the afternoon was the fried rabbit, polenta, and egg yolk.  It was exquisite!  The rabbit was deep-fried.  Surprisingly, it wasn't greasy.  The polenta and the runny egg yolk was a match made in heaven.  I love how unique this dish was.  When you visit, this dish is a must-try.  Since Donetto's menu highlights Italy's Tuscan region, we had to try the pasta.  The ravioli was excellent.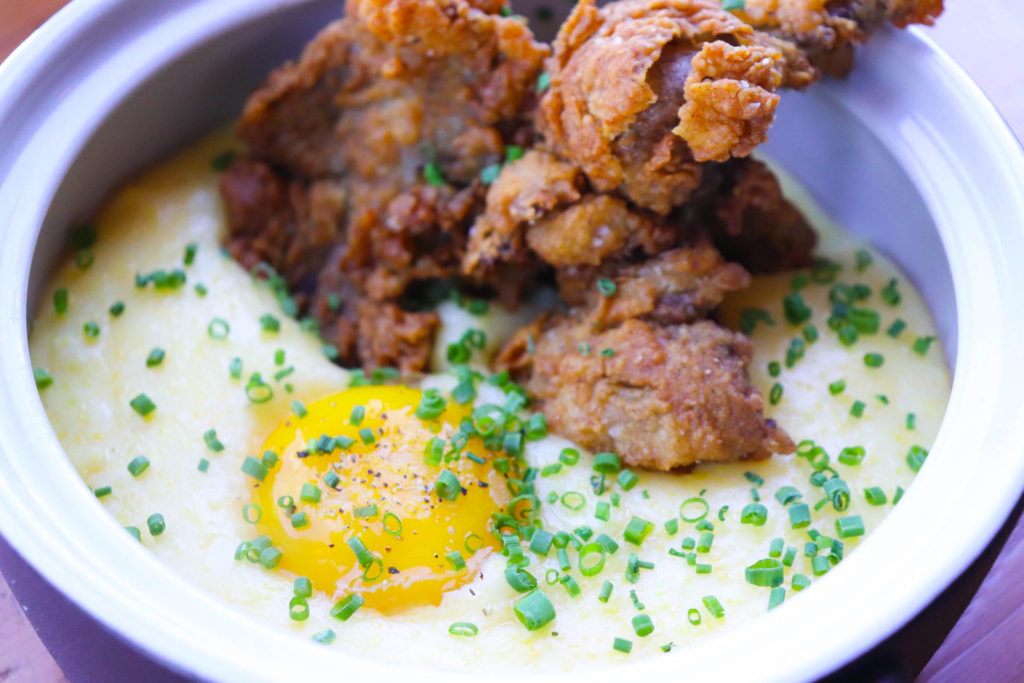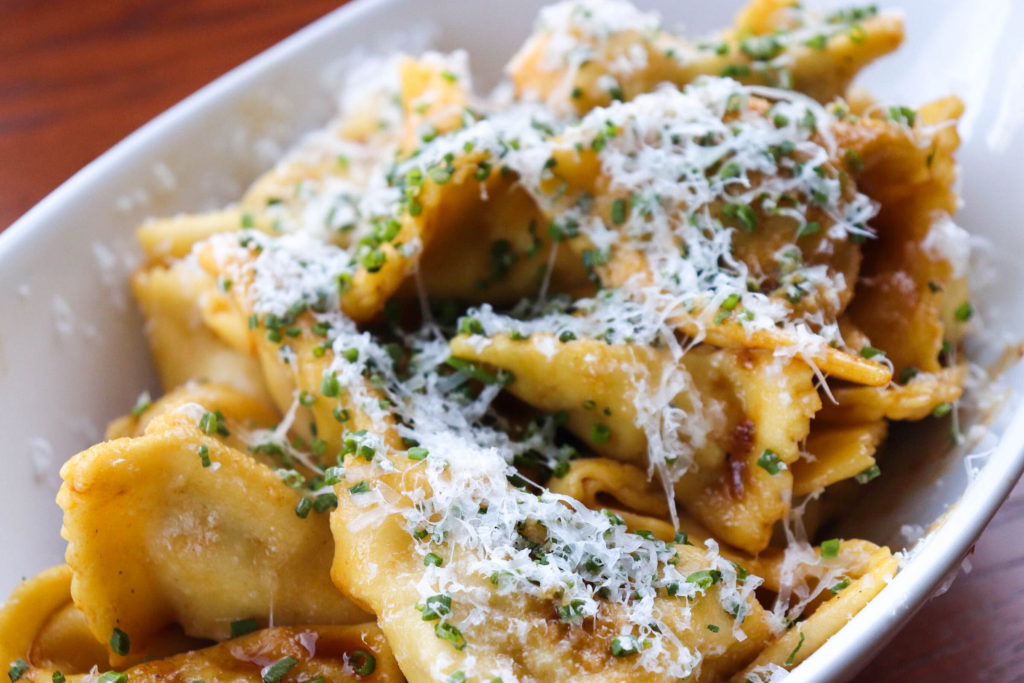 The chicken was a whole chicken — literally, feet and all — .stuffed with mushrooms, potatoes, and various vegetables.  The chicken was so moist and tender.  The vegetables were cooked to perfection and was just as delicious.  This chicken is an ideal entree for a group.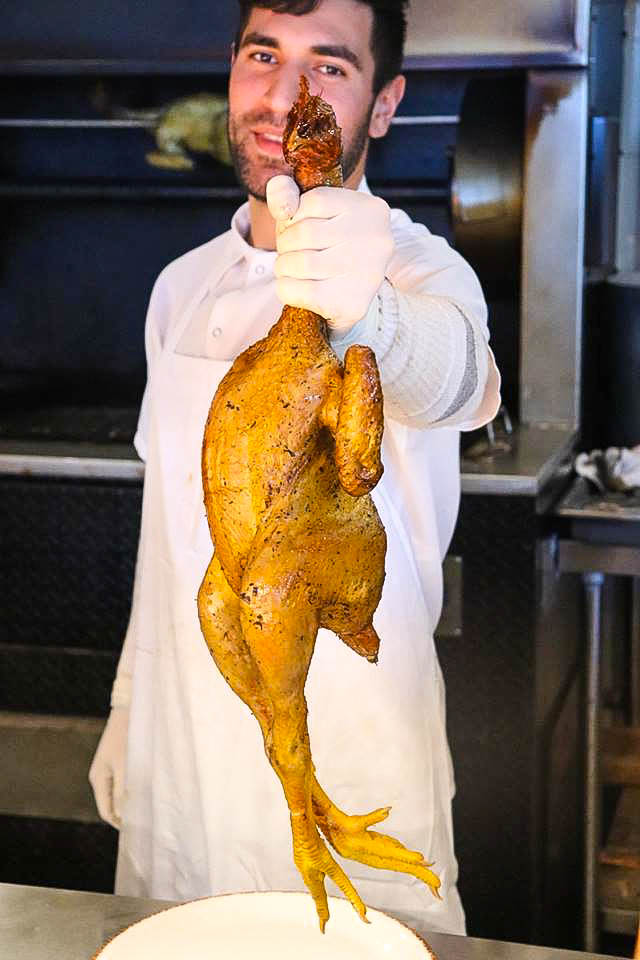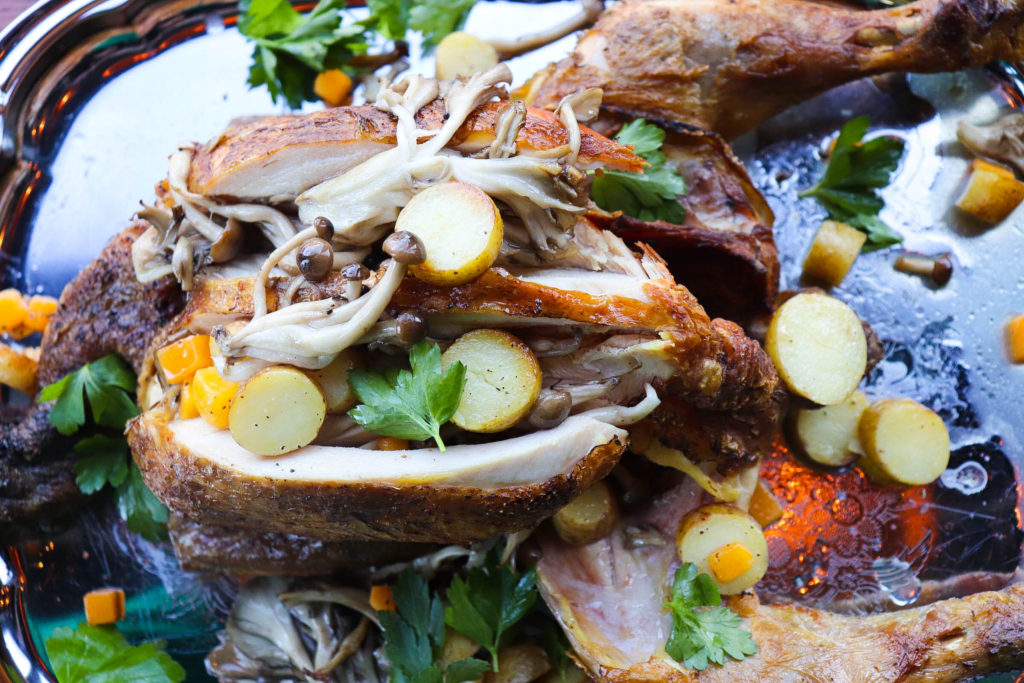 A bomboloni is an Italian-filled doughnut and is eaten as a snack food or as dessert.  Well, now it's one of my favorite sweets.  They are light, fluffy, and oh-so delicious!   They're topped with vanilla sugar, raspberry jam, and dolce de leche.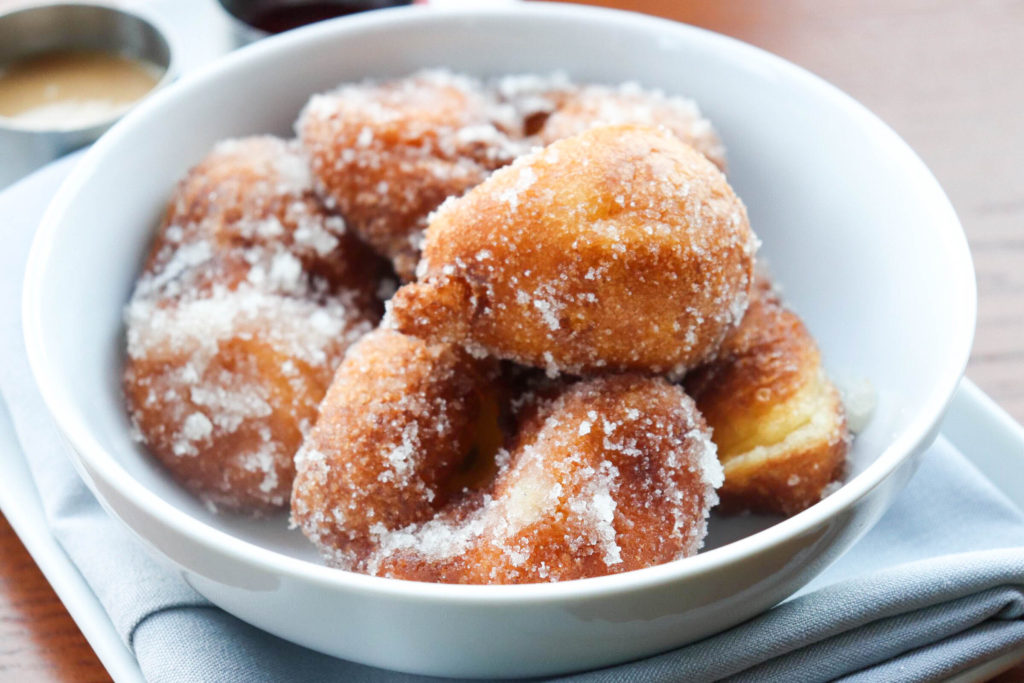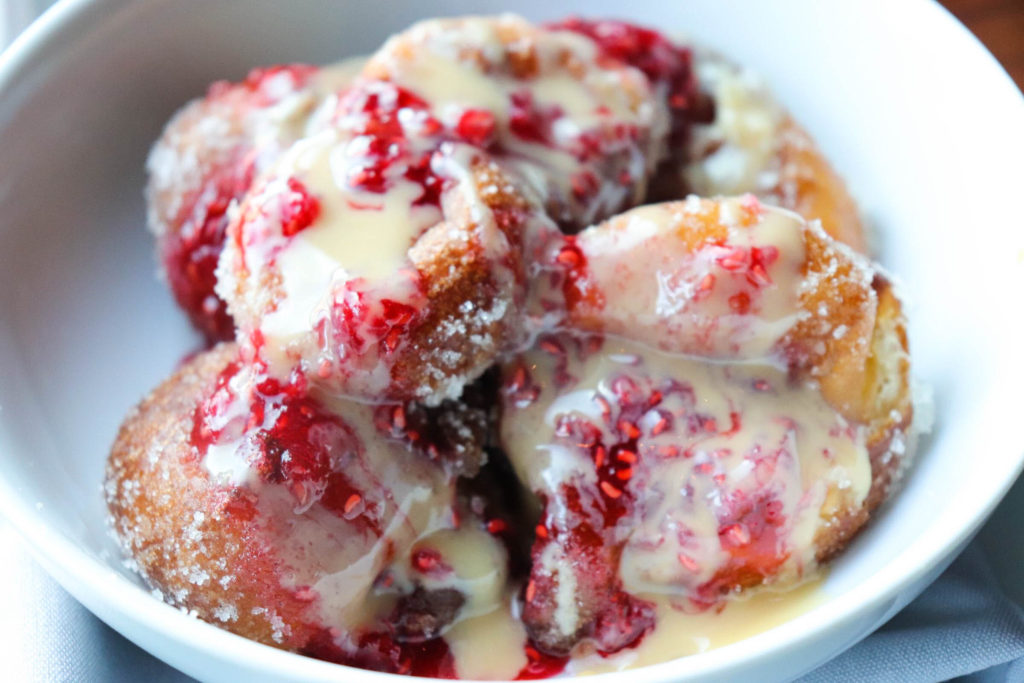 When you visit Donetto for
Cosa Nostra,
you will have a great experience.  Held every
Sunday
from
12 noon till 5 p.m.
, their brunch offers plenty of savory and sweet items.  It definitely is not your ordinary brunch experience.  And with thousands of brunches held in Atlanta, Donetto's 
Cosa
Nostra
 has created its own lane.
Make sure you follow Donetto on social media: @donettoatl #dontcallitbrunch