I seriously love all-things brie.  And to be honest, I love all-things cheese.  During the holiday season, I always have so many holiday gatherings to attend.  From Friendsgiving to Christmas gatherings, I am always looking for recipes that are simple and sophisticated. This baked brie with orange zest cranberry sauce is just that.  And the best part is that it's a two-in-one recipe.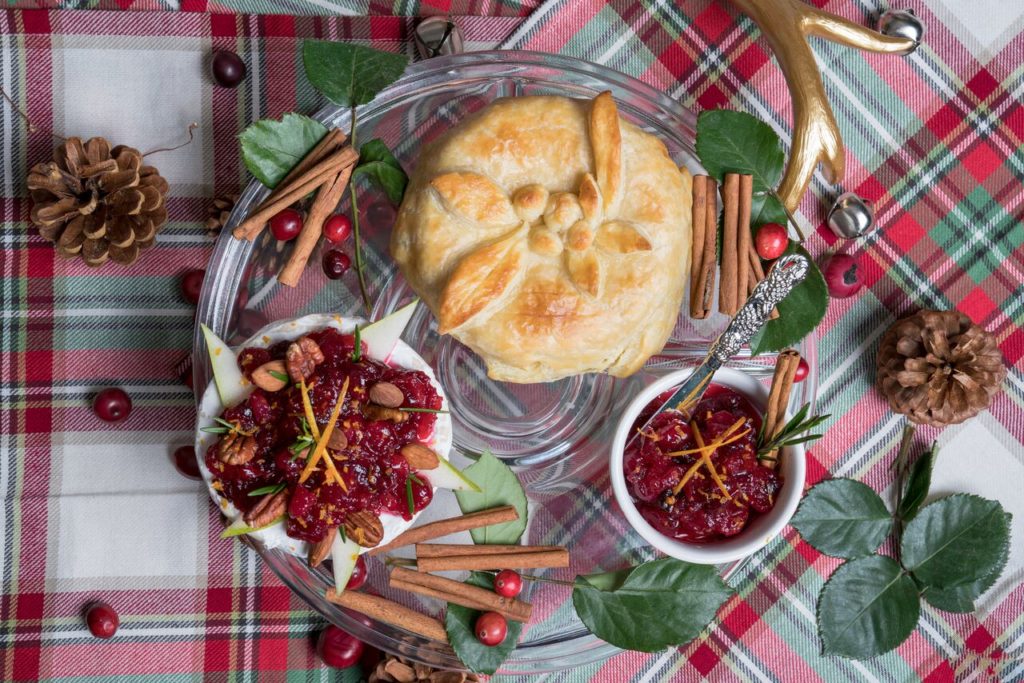 If you prefer a pastry with hot cheese oozing out, this baked brie is just for you.  And if you prefer a brie that is more consistent and melted cheese just isn't your thing, this recipe is for you too.  I had a great time wearing my Draper James Merry and Bright Apron while creating this recipe. This apron is adorable and perfect to wear while entertaining guests.
Happy Holidays!♥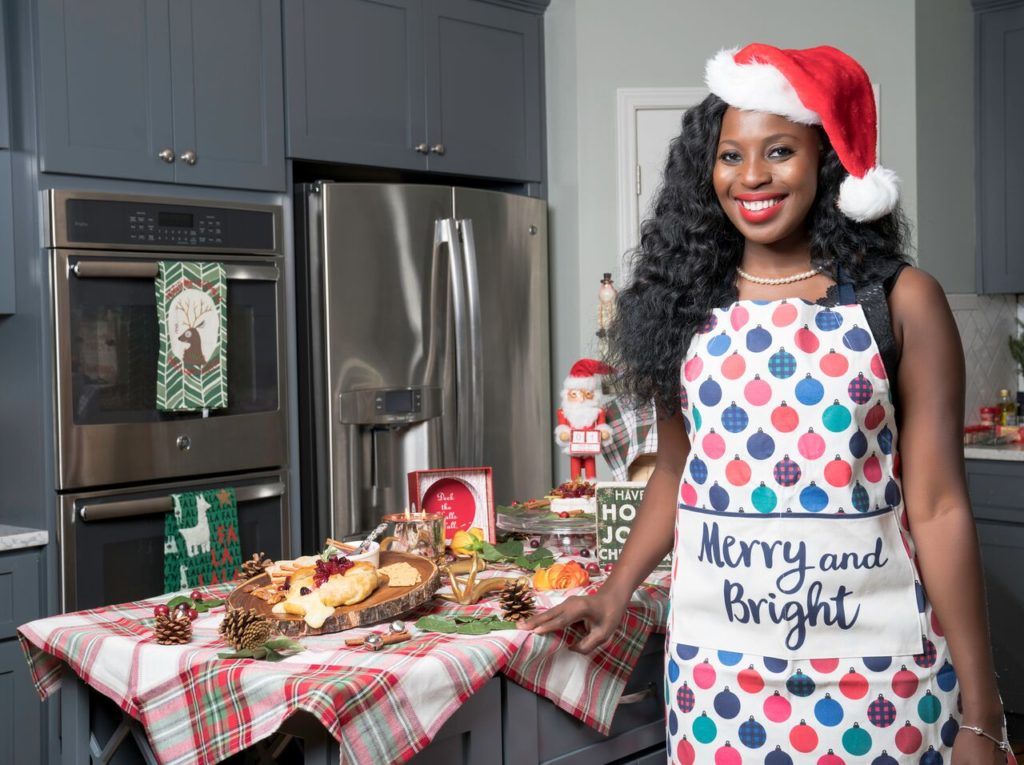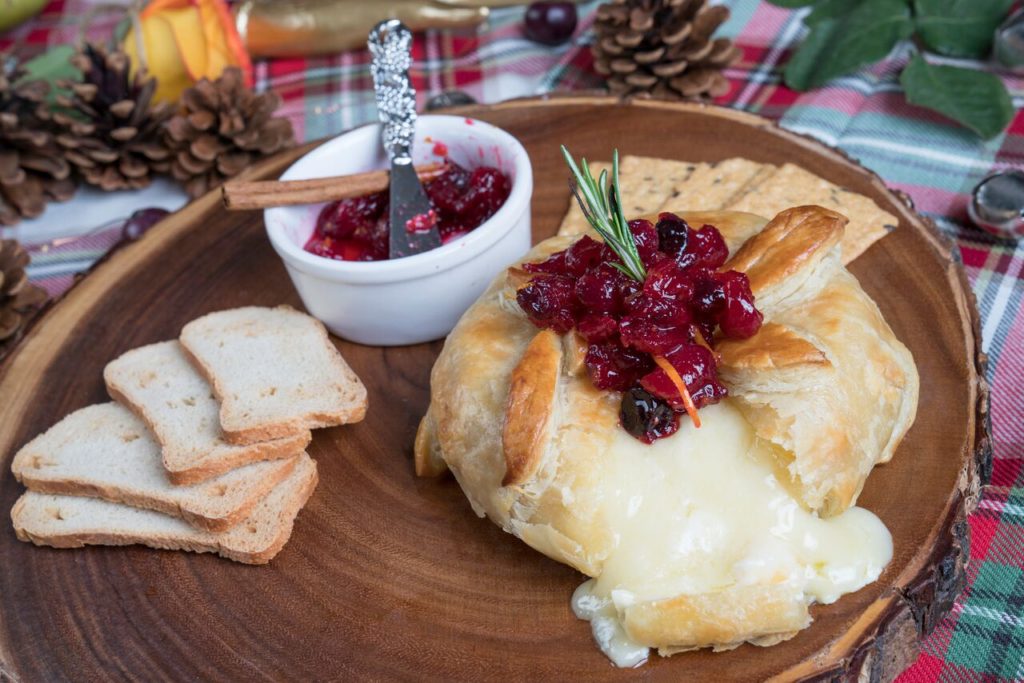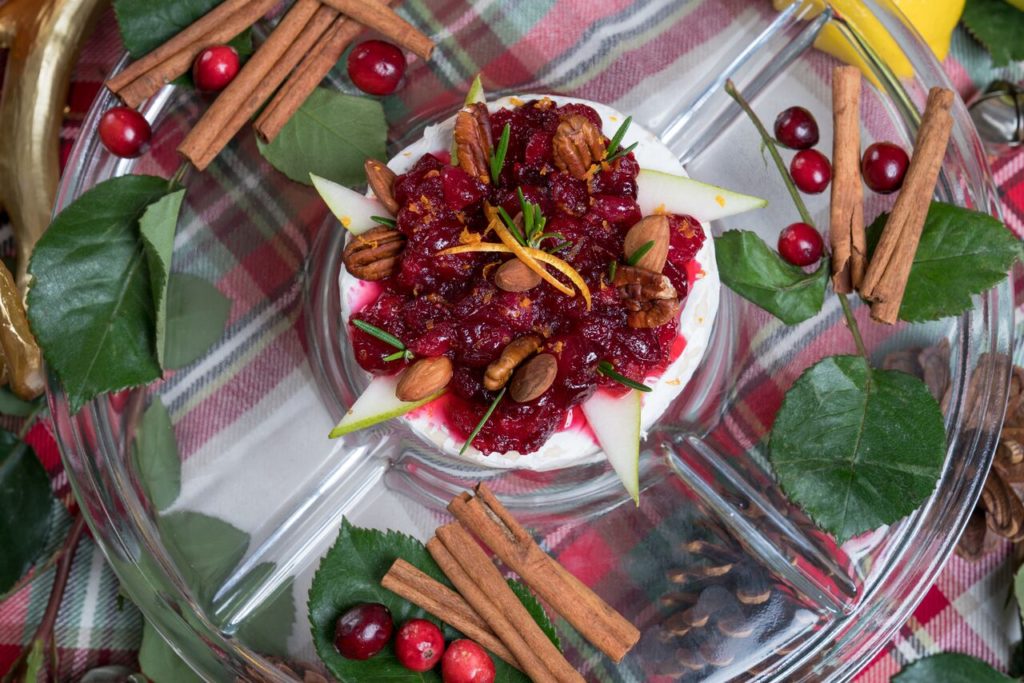 Baked Brie with Orange Zest Cranberry Sauce
Baked Brie Ingredients
1 sheet puff pastry, defrosted
1 piece of brie (up to 8 ounces)
1/8-1/4 tsp of crushed red pepper flakes
1 egg
1-2 tbsp water
Instructions
Preheat the oven to 400 degrees.
While the oven is heating, roll out the puff pastry until it is about 1/8 inch thick.
On a baking sheet lined with parchment paper or a Silpat, lay out your flat puff pastry and place your brie in the center of the dough.
Spread the preserve mixture over top of the brie and wrap the cheese in the puff pastry, trimming any excess.** You want the brie to be just covered.
Bake at 400 degrees for 25-30 minutes (until the pastry is golden brown). Let stand for up to 30 minutes before serving.
**Use some of the trimmings to make bows or flowers, if desired.
Orange Zest Cranberry Sauce Ingredients
3/4 cup sugar
1/2 cup water
12 oz fresh cranberries, rinsed and picked through
Pinch of salt
1/4 teaspoon orange zest
2 drops vanilla extract
Juice of 1/2 orange (navel)
1 cinnamon stick
Instructions
Combine sugar, orange juice, and water in a large saucepan over medium heat. Stir to combine.
Add cranberries, salt, vanilla, cinnamon stick, and orange zest.
Bring to a simmer over medium heat, stirring frequently.
Continue cooking, for about 10 minutes, or until all or most of the cranberries have popped. (I like to leave a handful of berries whole.)
Let cool for at least 30 minutes.
Cover and refrigerate until ready to use.
Can be made up to 3 days in advance.