At 6 p.m. on a Friday, I got the courage to commute from Buckhead to Cumming to dine at Nido Cafe.  If you are familiar with Atlanta traffic, then I'm sure you are thinking, Erica, you are crazy!   But after fighting traffic for 48 minutes and driving 25 miles, I can say that my dining experience at Nido Cafe was completely worth it, and I would do it again because my experience was that marvelous!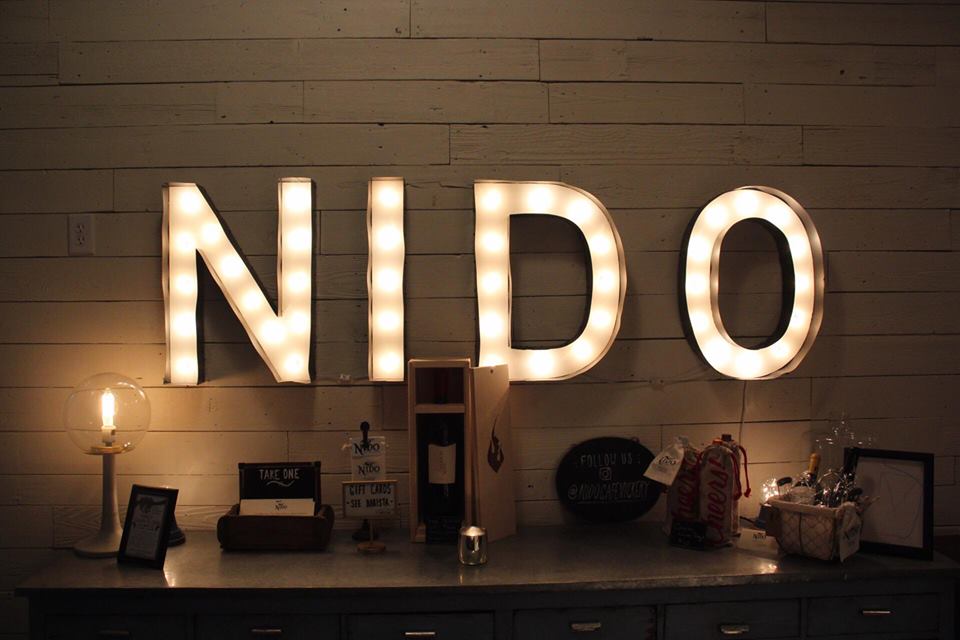 Nido Cafe has been open for a year and is known for their breakfast.  Recently, they decided to launch a dinner menu, and I am so happy that they did.  Nido, which means "nest," is a very cozy and intimate restaurant.  The interior decor is very contemporary, and the artwork is beautiful throughout the dining room.  Nido's dinner menu specializes in Spanish tapas, fine wine, and decadent chocolate menu options.  Prior to dining, viewing the menu made me very happy.  No matter what you enjoy eating, Nido will have something for you.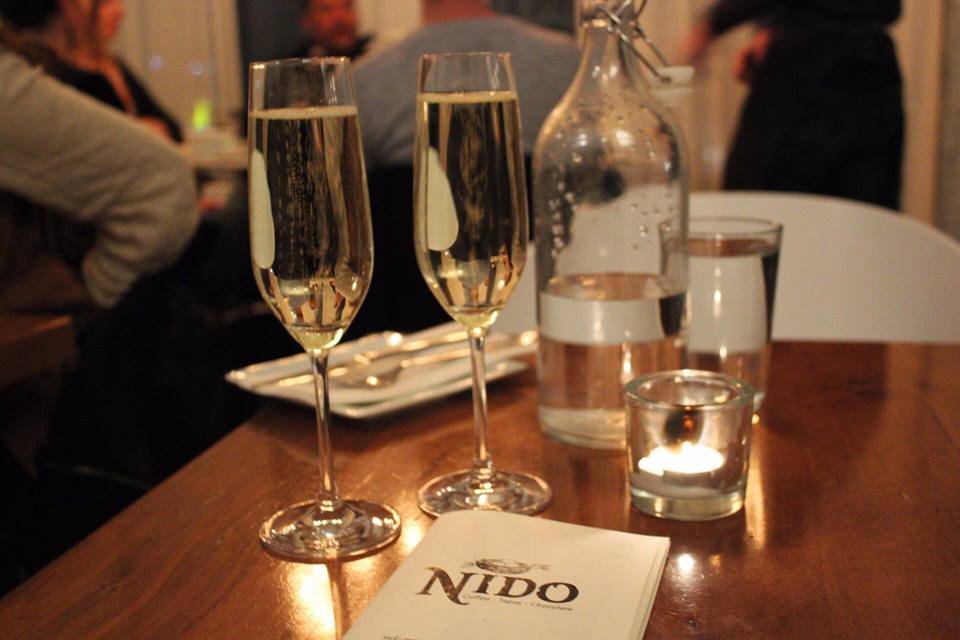 Who doesn't love a restaurant with a menu solely dedicated to all-things chocolate?  Yes, this is a real thing.  Nido's view on chocolate are:  chocolate is a powerful elixir known to improve the mind, body, and spirit.  (I endorse this 1,000 percent!) We started our meal with a glass of cava.  We, then, dived straight into the tapas.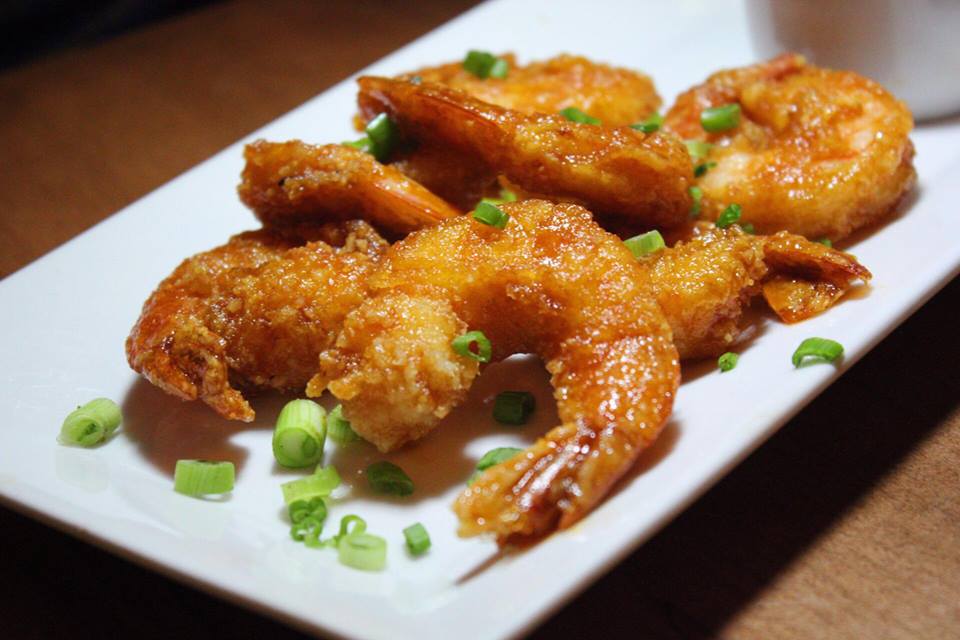 We ordered the following:
Spanish Cheese Fondue 
This fondue was so delicious.  Seriously, I could've bathed in it.  It was a combination of Spanish cheeses melted with white wine and served with crusty bread for dipping.  It was the perfect tapa for cold weather.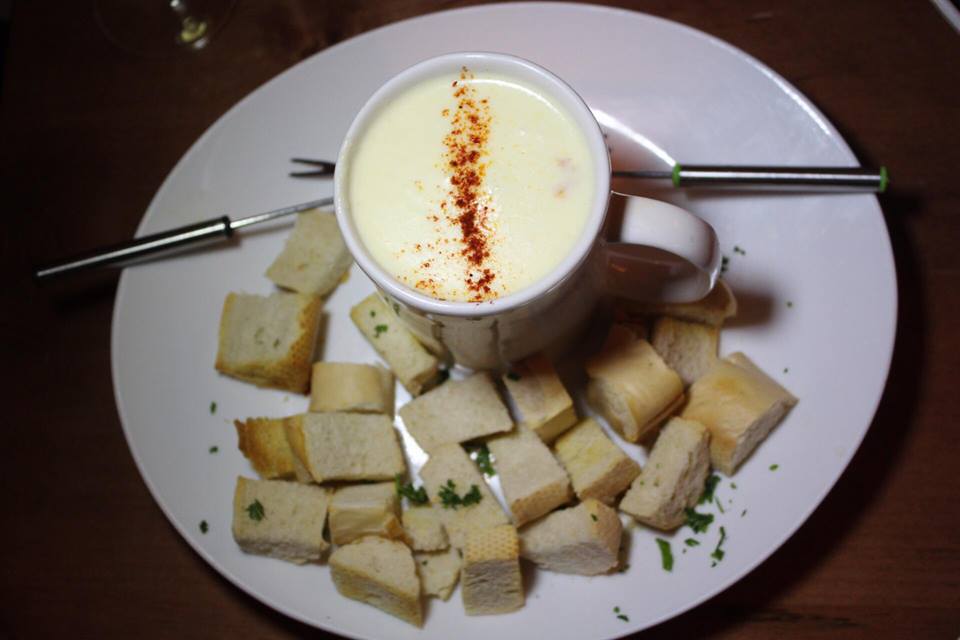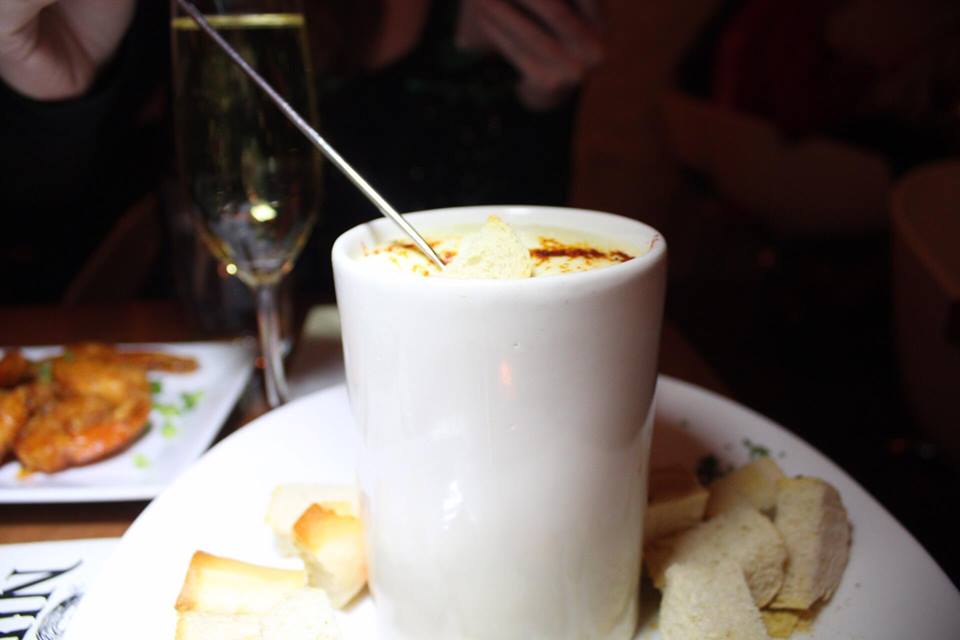 Crab and Avocado Salad
I have been trying to include more fun salads into my dining experiences.  This particular salad was interesting and really tasty, and the mixed greens were super fresh.  The salad was topped with jumbo lump crab meat and diced avocado.  I always prefer my salad dressing on the side.  So what I loved about the sesame seed dressing was that it complimented the salad instead of overpowering it.  You'll be happy to know that this salad is gluten-free.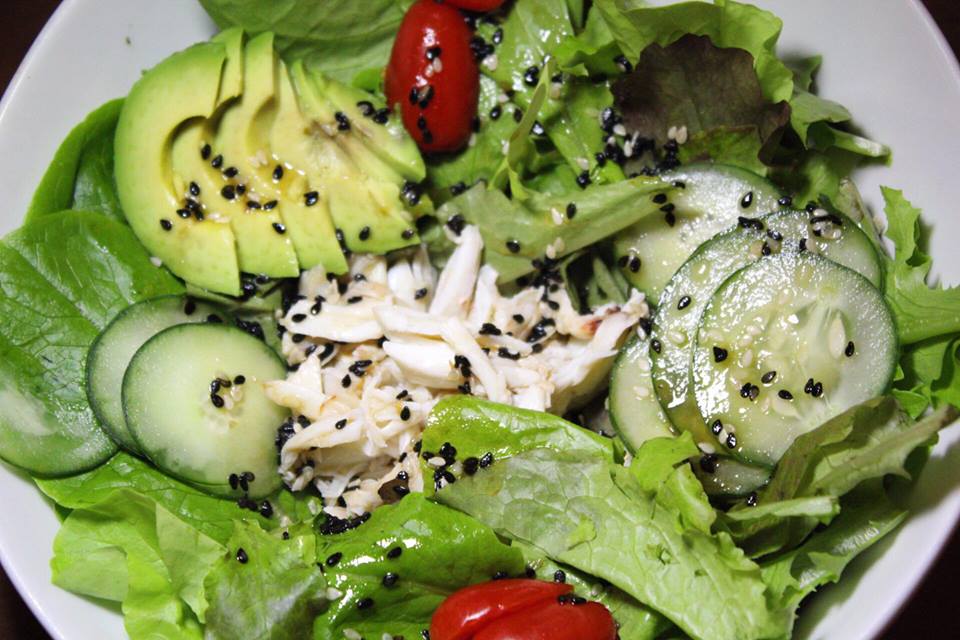 Lobster Stuffed Mushroom Caps
Mushrooms stuffed with lobster is a must-try.  This tapa was served with warm crimini mushrooms stuffed with sautéed lobster.  They lasted on my plate for about 30 seconds.  The portion size was perfect.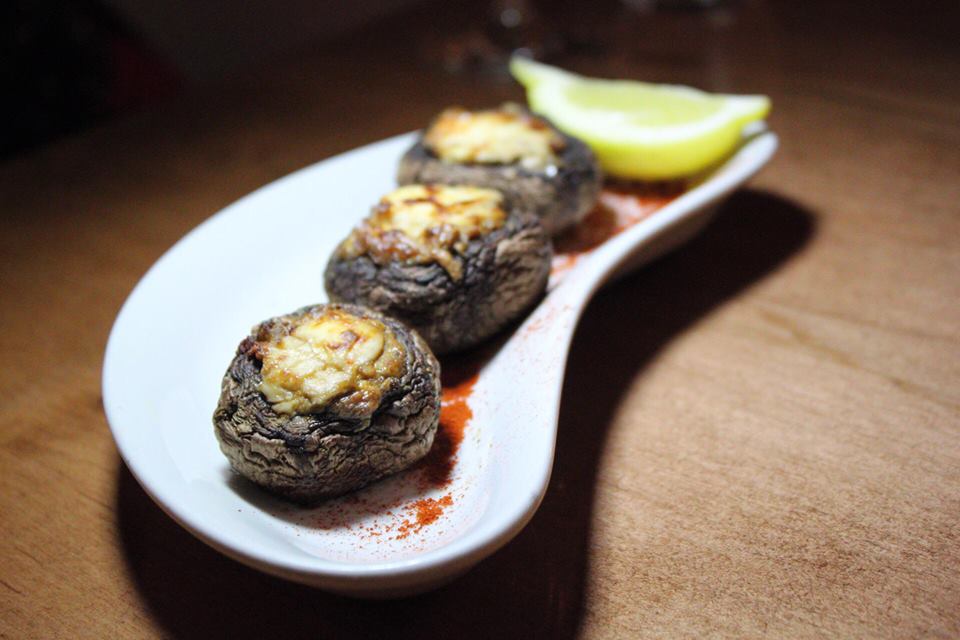 Crab Cakes on Basil 
This is one of the grande tapas.  This tapa was served with two jumbo lump crab cakes while being paired with the most delicious basil cream sauce.  The crab cakes had minimal breading.   I really wanted to take the creamy basil sauce home with me.  It was that scrumptious.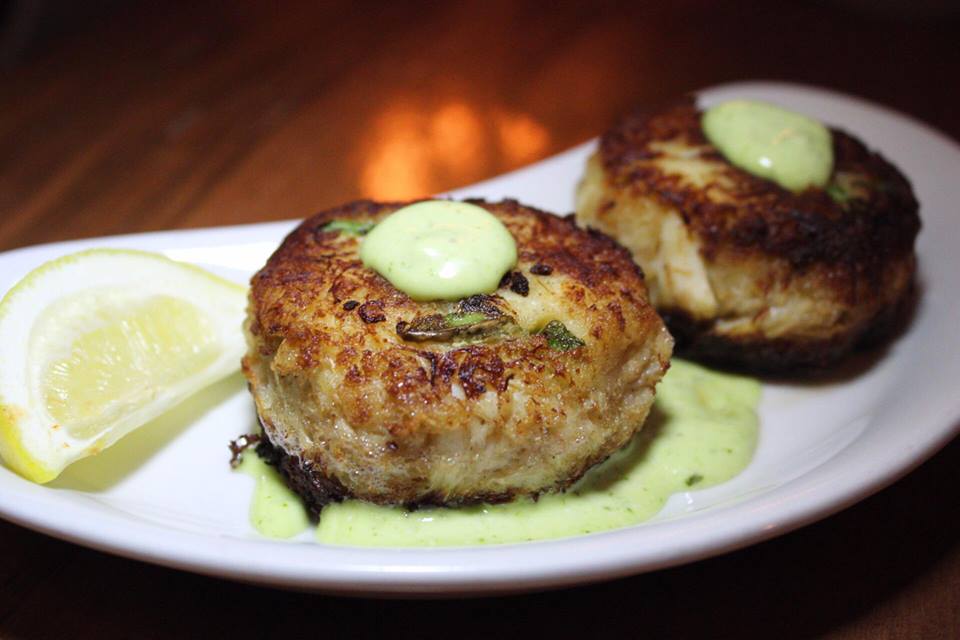 S'mores Cookie Sandwich
I attended camp as a child, so I am always down to try anything S'mores.  It was, like, a S'mores on steroids.  It was served with two warm triple chocolate cookies with toasted marshmallows, graham crackers, drizzled with thick chocolate.  I love how this dessert was sweet, but not too sugary.  It was so amazing!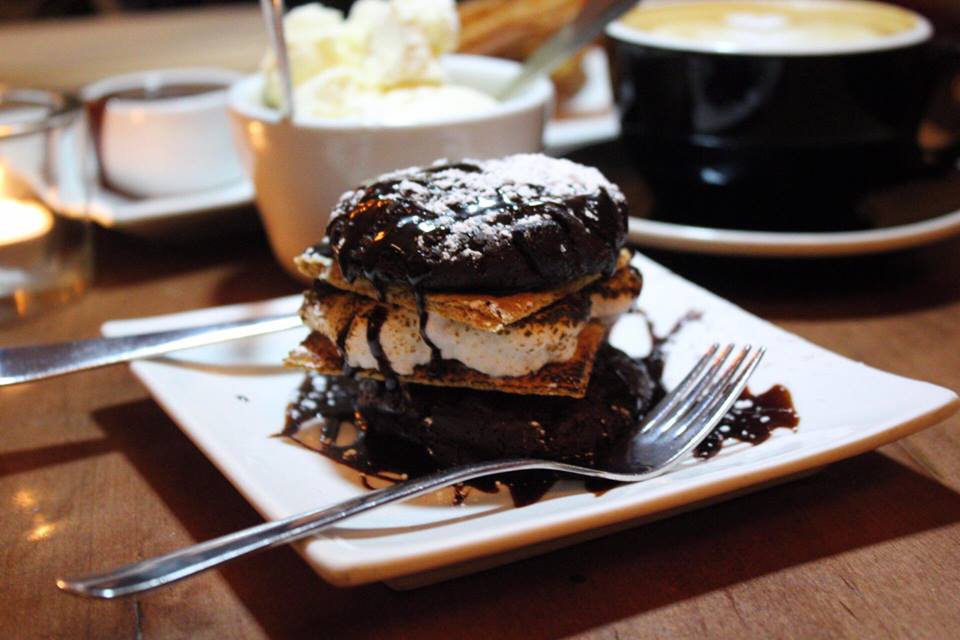 Chocolate & Churro Sticks 
Churros will always have my heart, especially with a chocolate dipping sauce.  Nido Cafe's churros are served with a dark Spanish chocolate.  The churros weren't too crispy or too greasy, and it had plenty of cinnamon, which went well with the chocolate.  I enjoyed a cup of peppermint mocha latte.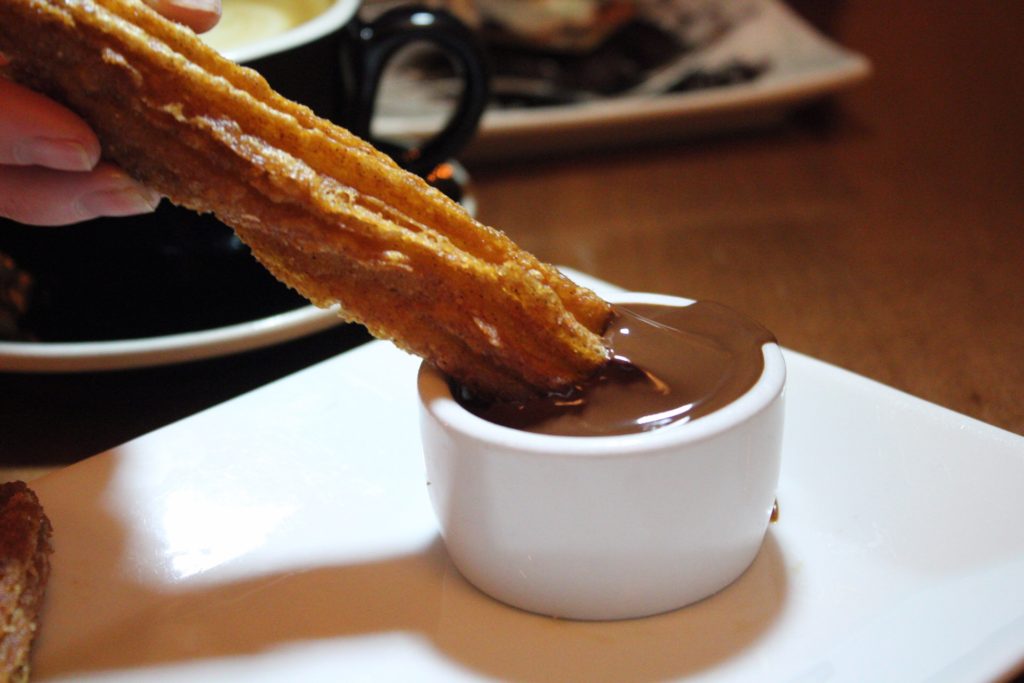 I can't wait to return for breakfast.  For the quality of food, ambience, and customer service, Nido Cafe is a steal and worth the drive outside of the Perimeter.
Make sure you visit and follow Nido Cafe on social media:
Facebook: https://www.facebook.com/nidocafevickery/
Instagram: @nidocafevickery