Each holiday season I rack my brain trying to find awesome gifts to surprise my loved ones with.  This holiday season I purchased several stocking stuffers and a few gifts at
RaceTrac
.  Everyone loved their treats, and since it was a success, I have decided this will be an annual occurrence.
I had no idea that RaceTrac offered so many gifting options for the holiday seasons.  First, I purchased several bottles of Sequins & Sawdust wine.  (I may or may not have purchased myself two or three bottles).  I mean, wine not?  There are two types of wine: chardonnay and cabernet sauvignon.  And my favorite happens to be cabernet sauvignon.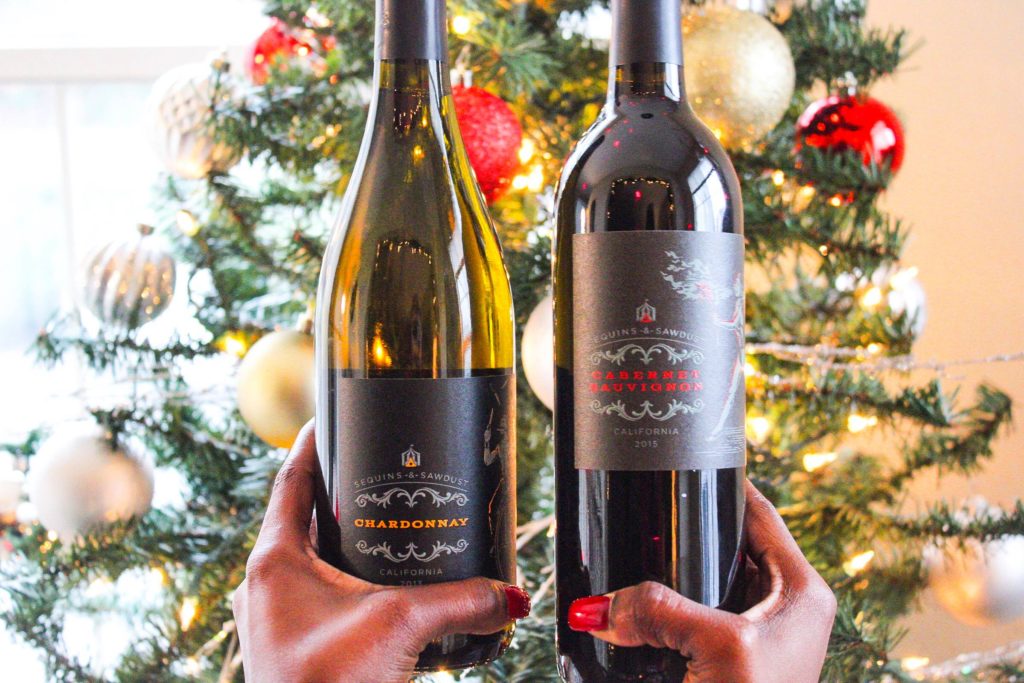 What I like about this wine is that it's an exclusive experience for wine-drinking Tracfanatics.  Each bottle is very cost-effective and is sold for around $10per bottle. The packaging is really nice also. Each bottle is showcased with a unique circus character. Sequins & Sawdust was inspired by the 1930s era sideshow circus which is a nod to RaceTrac's 1934 founding.  As a bonus, each bottle is printed with tasting notes.  For my hard-to-shop-for friends, I purchased gift cards.  What I like about this gift cards are that they are foul-proof.  No matter what they like, they are going to find something they like with a gift card, that way, they can decide if they want to apply the gift certificate to purchase fuel, enjoy a hot cup of RaceTrac's Crazy Good Coffee, or to purchase lunch at Fresh Food.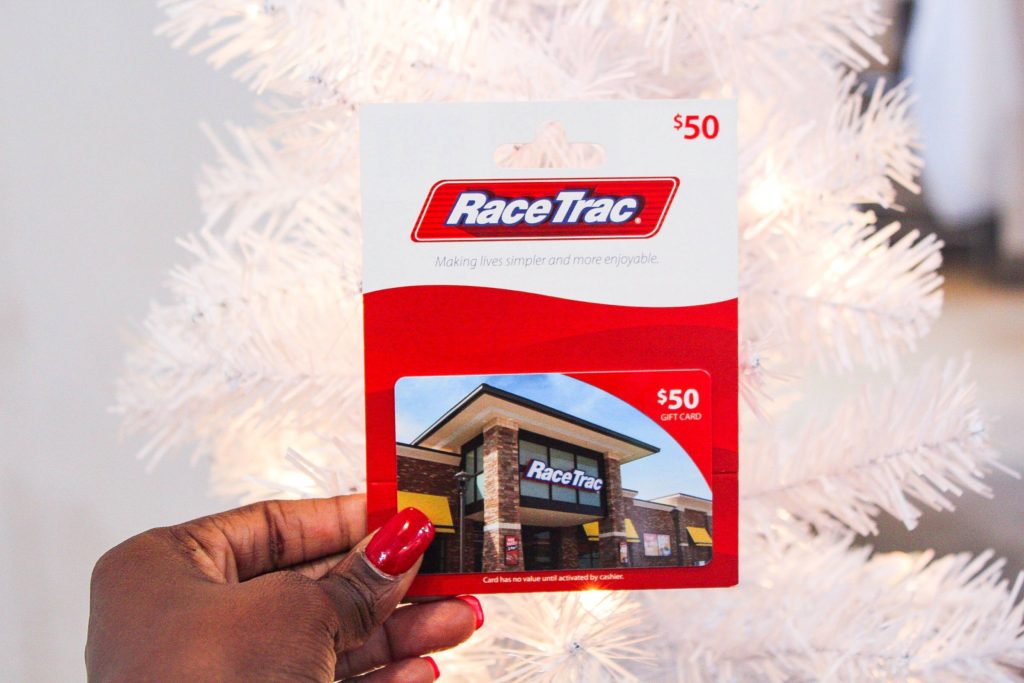 Last, but not least, who doesn't love some holiday candy? *raise hand*  I grabbed plenty of my favorite candies for the stocking stuffers.  I don't know about you, but M&M's, Reese's Pieces, and Twizzlers take me back to my childhood.  RaceTrac offers their own candy brand, Crazy Good-Ness.  This candy is an exclusive only to RaceTrac.  They offer a variety of candy mints, chocolate-covered fruit, chocolate-covered nuts, chocolate-covered pretzels, chocolate-covered raisins, chocolate, and my favorite gummy candies.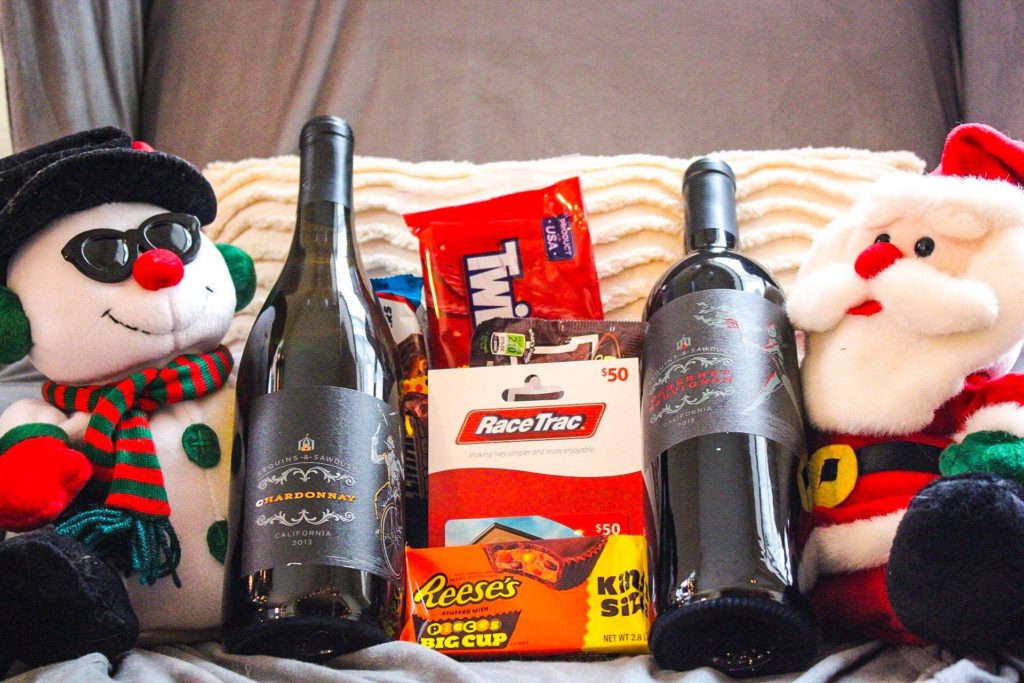 No matter what you decide to purchase from RaceTrac during the holiday season, you will like how there are plenty of options to choose from, and you will find something for everyone on your list.
Happy shopping!
Huge thanks to the Lawrenceville Highway RaceTrac location!  They were so helpful with assisting me with all of my shopping needs.
* Racetrac provided compensation for this post. However, all opinions are honest and my own."