Merry Christmas, friends!  I do hope your holiday is full of love, family, and delicious food.  I had the opportunity to partner with Draper James for a Christmas collaboration.  Anytime that I collab with Draper James, it's always so much fun!  I love creating a stellar setup, and they have the best clothing and the most adorable items.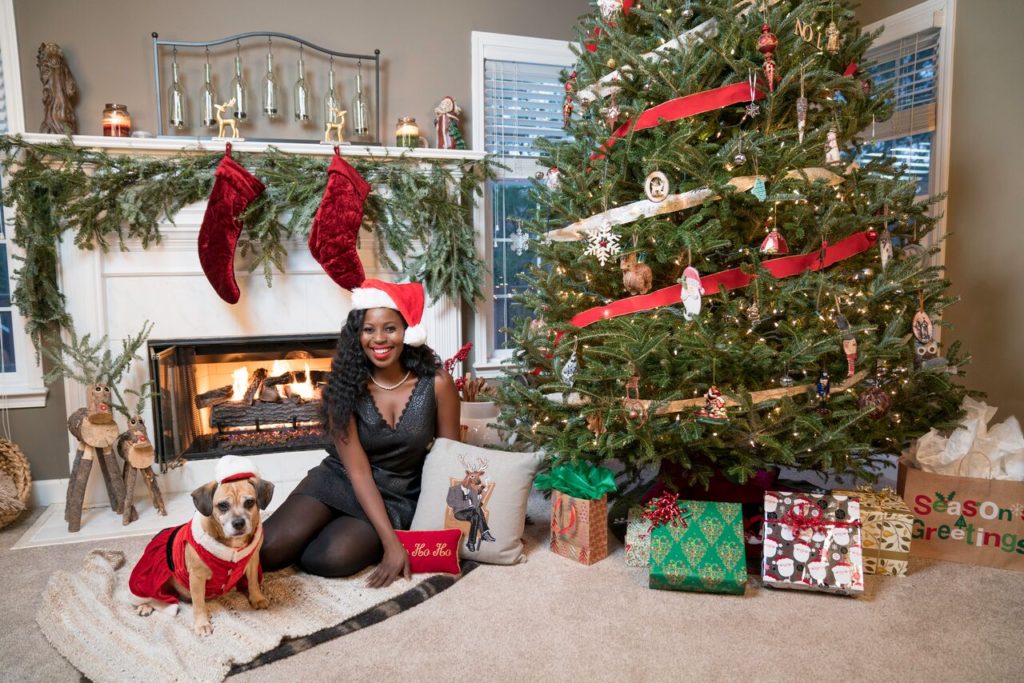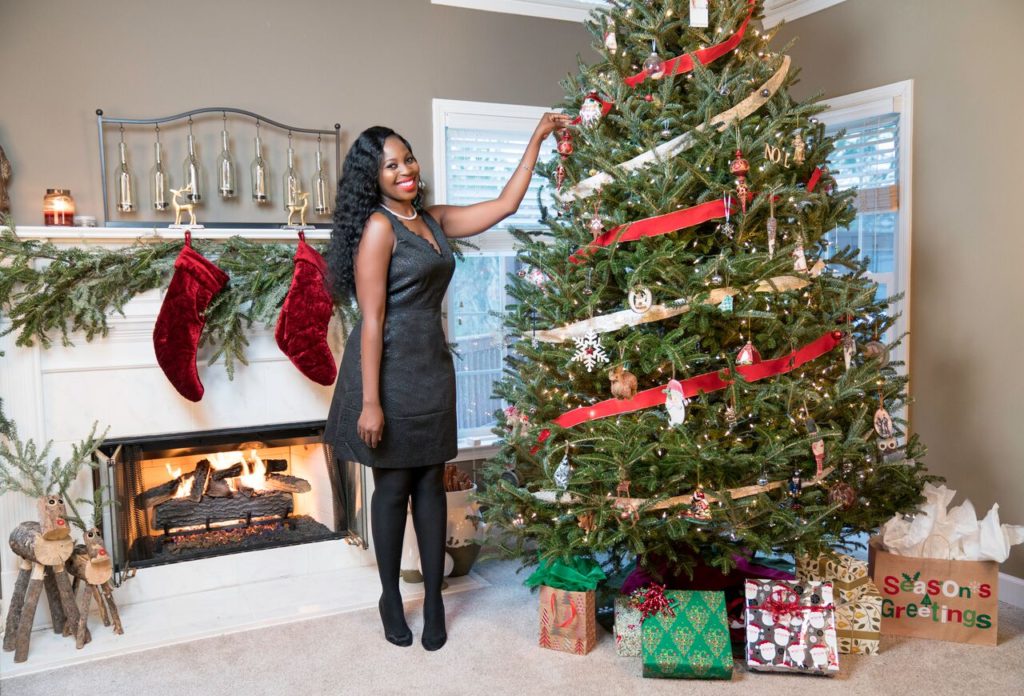 During this photoshoot I wore Maisy Jacquard Dress, which is perfect for the holiday season.  This cocktail dress is really flattering.  You'll love that this dress has pockets.  When cooking for friends and family during the holiday season, you don't want your dress to get ruined, so it's best that you wear an adorable apron.  My favorite was the Merry and Bright Apron.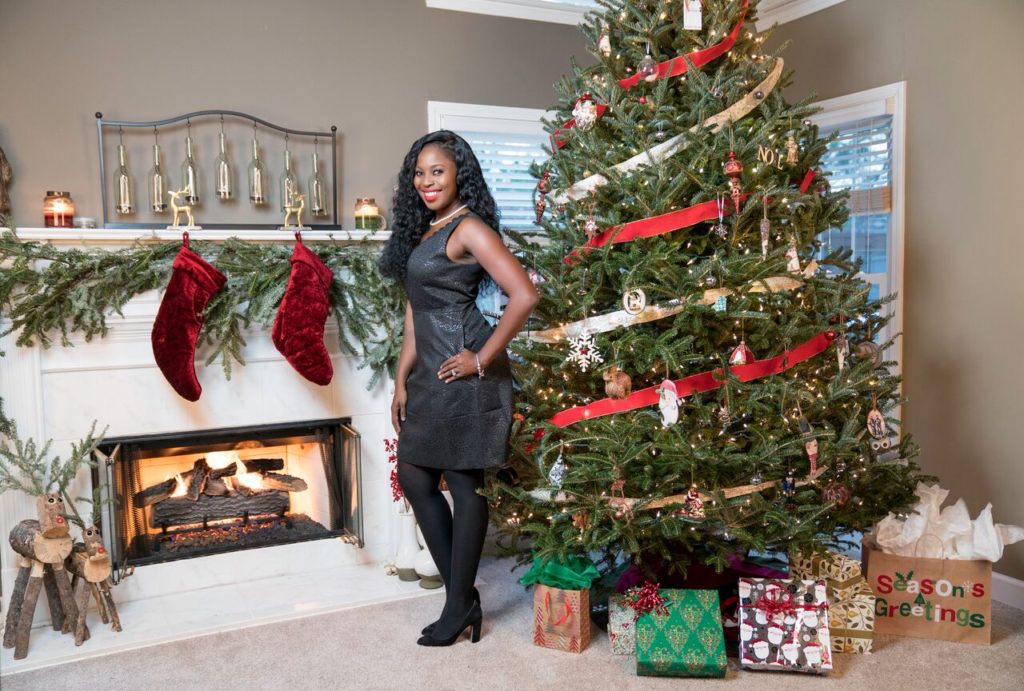 There is nothing better than coming home to an incredible-smelling home.  This Holiday Spice three-wick candle is perfect for your home.  During the interview, they asked a few questions about how I do Christmas the Eating With Erica way.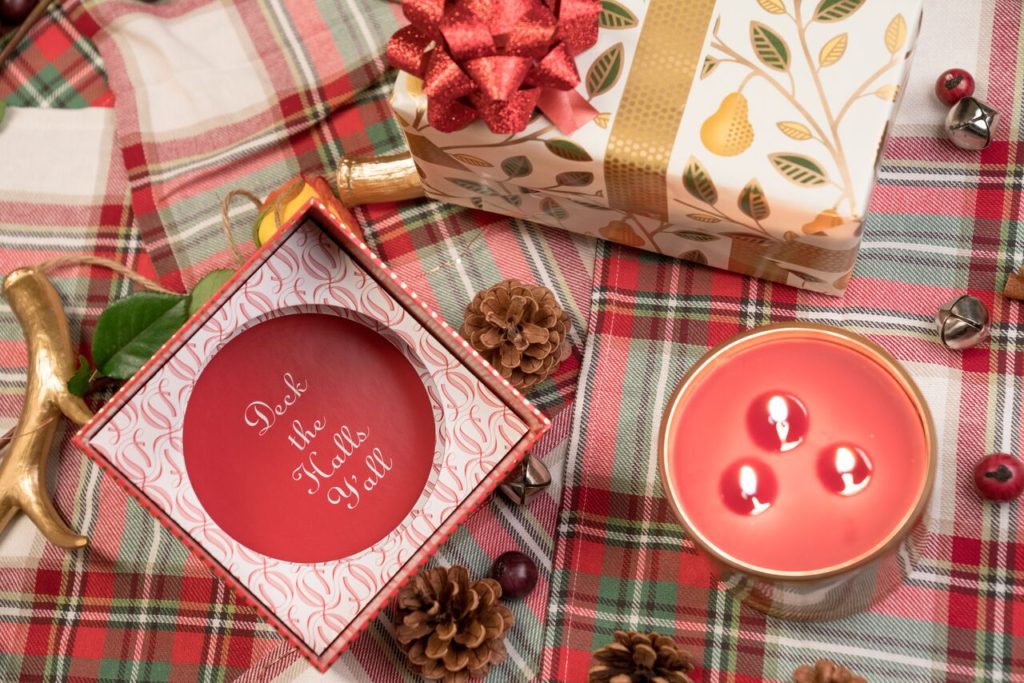 One of my favorite questions were:
What's your favorite holiday tradition?
Each Christmas Eve we have a chance to open one gift while relishing bubbly champagne or spiked eggnog.  We do this all while devouring our family's finest hors d'ourves while listening to classic Christmas albums.  It's the simplest thing, but it makes me so happy to be around my family, disconnect from the world, and appreciate the holiday.  Head over to Draper James and read the full interview here: http://bit.ly/2DB2TjX
Merry Christmas!!!