I am a person who loves memorable experiences, especially when I'm traveling out of the country.  I was absolutly ecstatic that I had the chance to take a cooking class at the Blue Elephant Cooking Class founded by Chef Nooror and her husband.  This is something that you must experience when visiting Bangkok.  The other location is in Phuket, Thailand.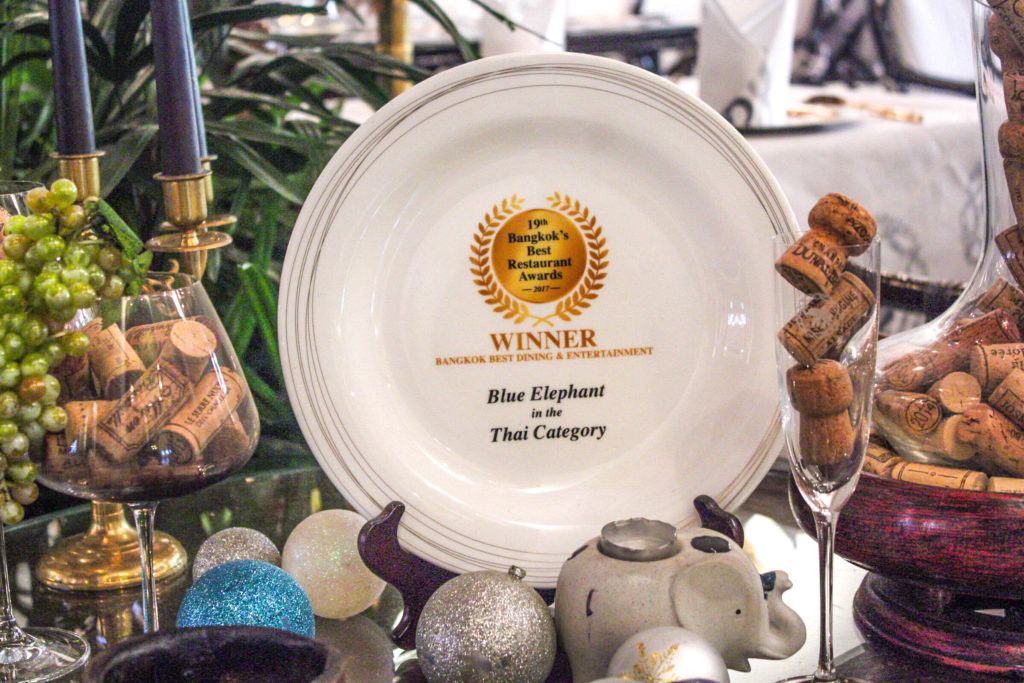 Blue Elephant is not only a cooking school, but it's a restaurant as well.  You have the option to attend the morning or afternoon class.  I chose to attend the morning class.  I love all-things cooking classes.  And I was really giddy because I knew I could take some of these tasty recipes home to impress my fiancé, friends and family. When we first arrived, we were greeted with a refreshing glass of lemongrass tea.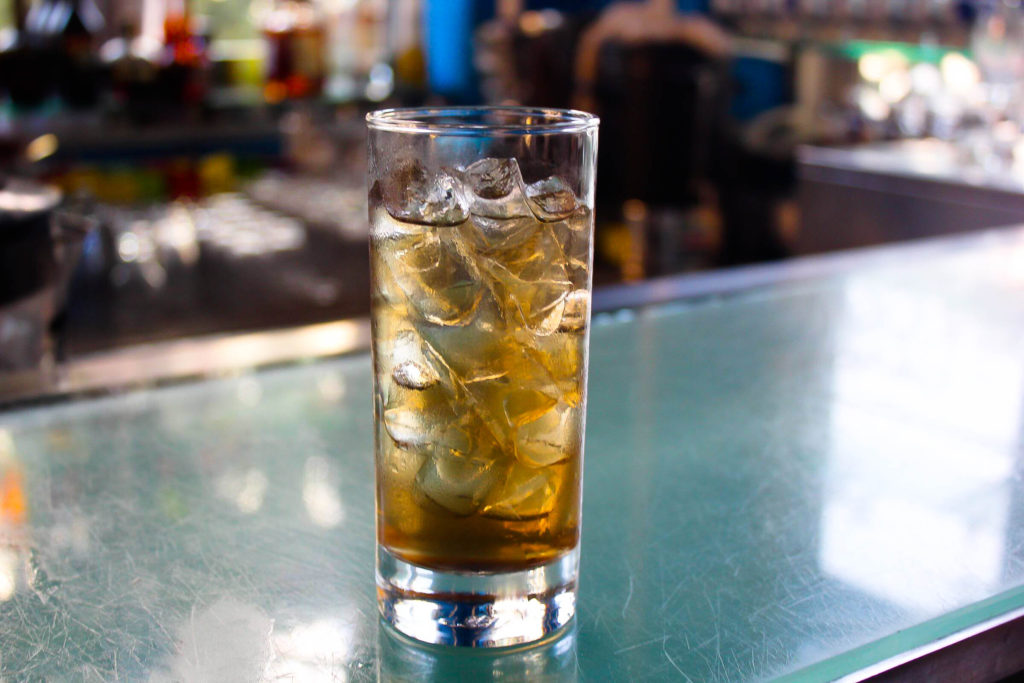 The school is gorgeous, and the restaurant is absolutely stunning.  The lovely contrast of colors, the décor, and the beautiful windows, which provided tons of natural light, were stunning.  We started by learning about the various vegetables we would be using for our meals.  We, then, took a train to the Bangkok market.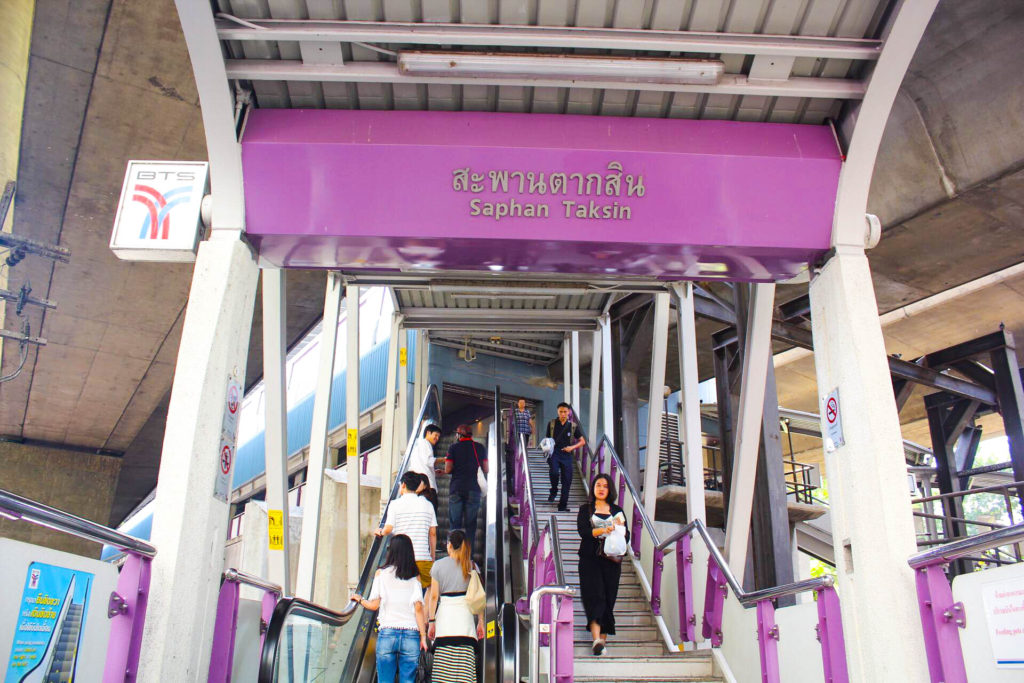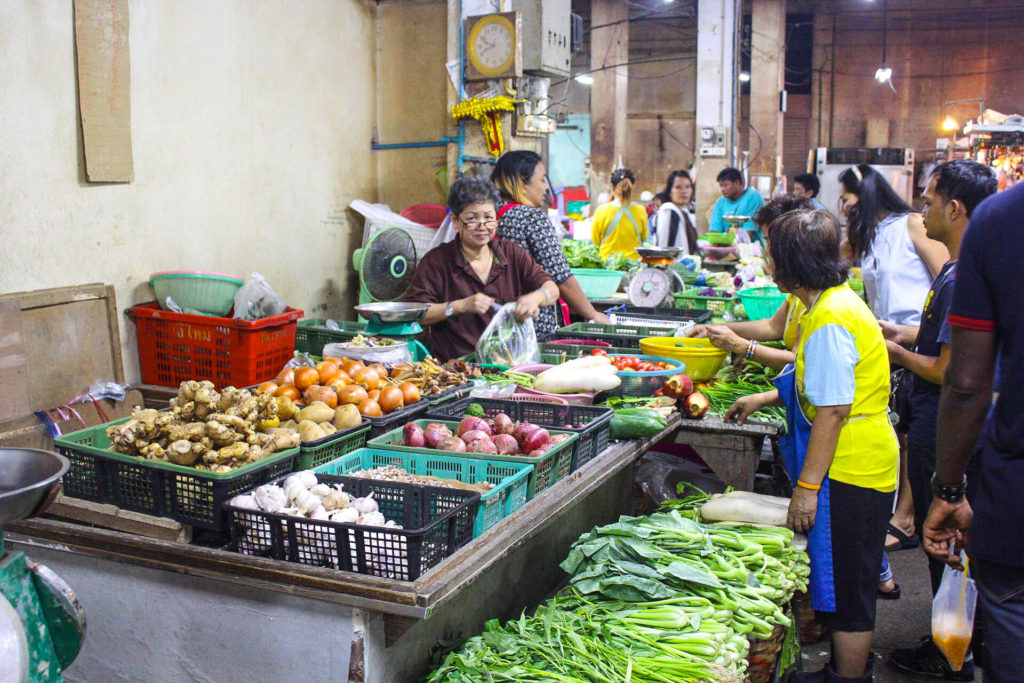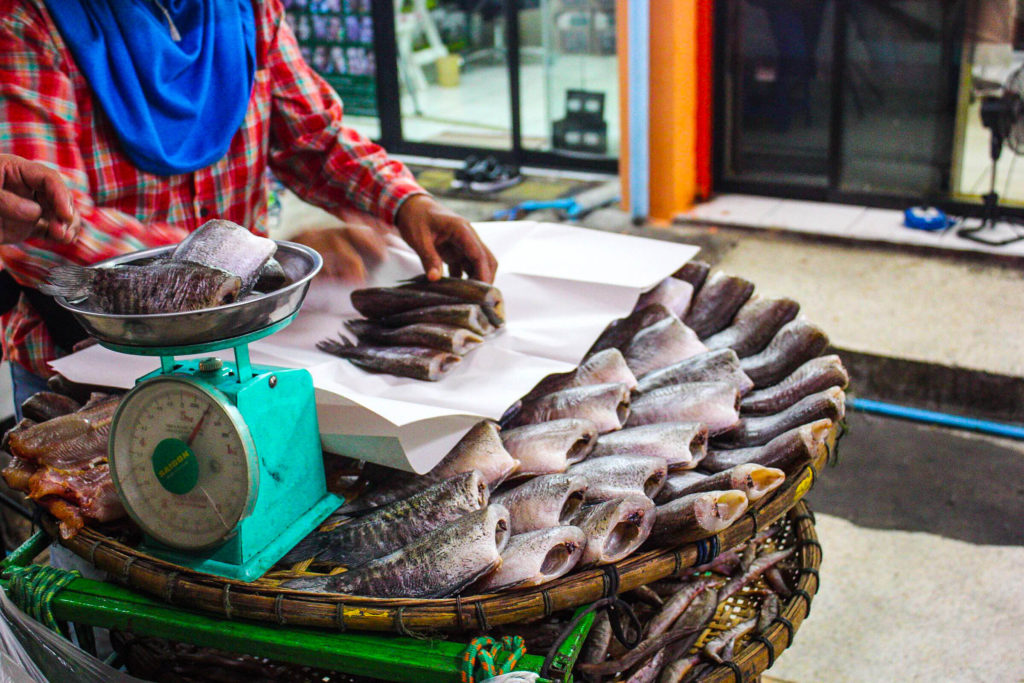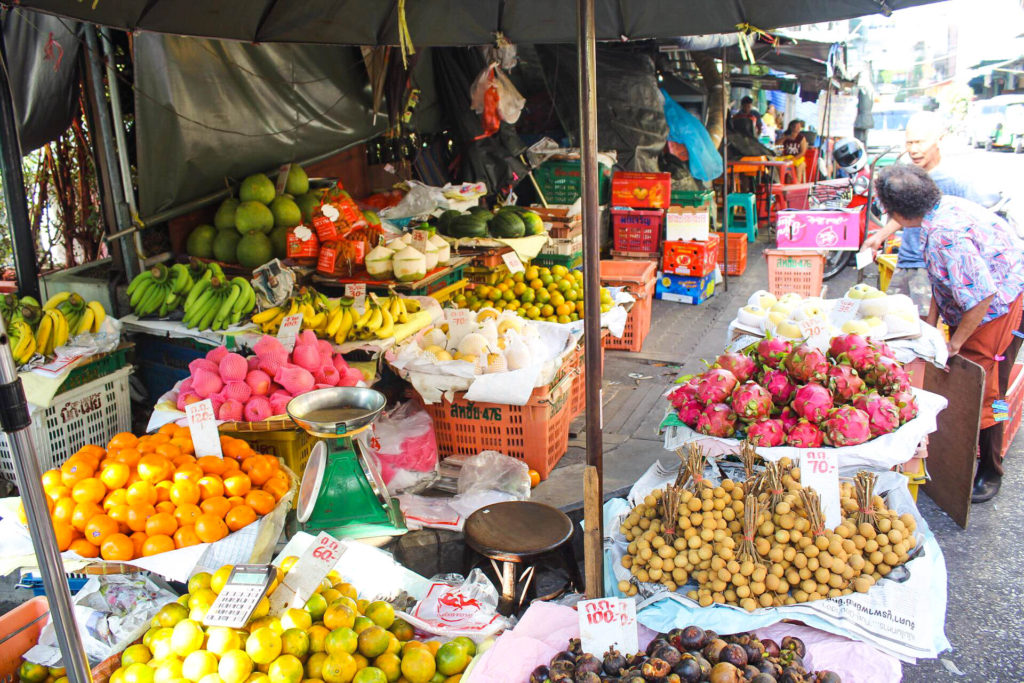 It was such a great time exploring the markets because they had everything.  We enjoyed a small Thai coffeeshop, where locals stop to get their coffee and tea on-the-go.  While learning about the fruits and veggies, I learned some fun facts.
1.  Lemon is very expensive and unable to grow in Bangkok; therefore, the country can only import lemons. Lemons are only used in Western dishes, usually not in Thai cuisines.  Typically, limes are used.  Or if acidity is needed, Tamarind spice is used.  Lemonade is actually a luxury.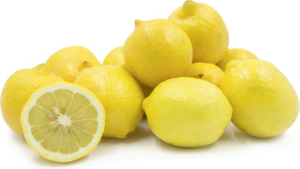 2.  You cannot clean straw mushrooms with water.  They are like sponges; therefore, the mushroom will soak up the water and you will be unable to use it.  Straw mushrooms are the official mushroom of Thailand.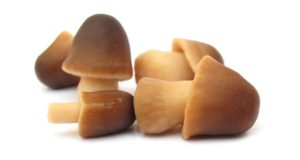 3.  The fruit banana blossom can be eaten raw or added to soup.  Thai natives believe that it assists with helping new moms produce breast milk.  This fruit is also used in salads because of its crunch.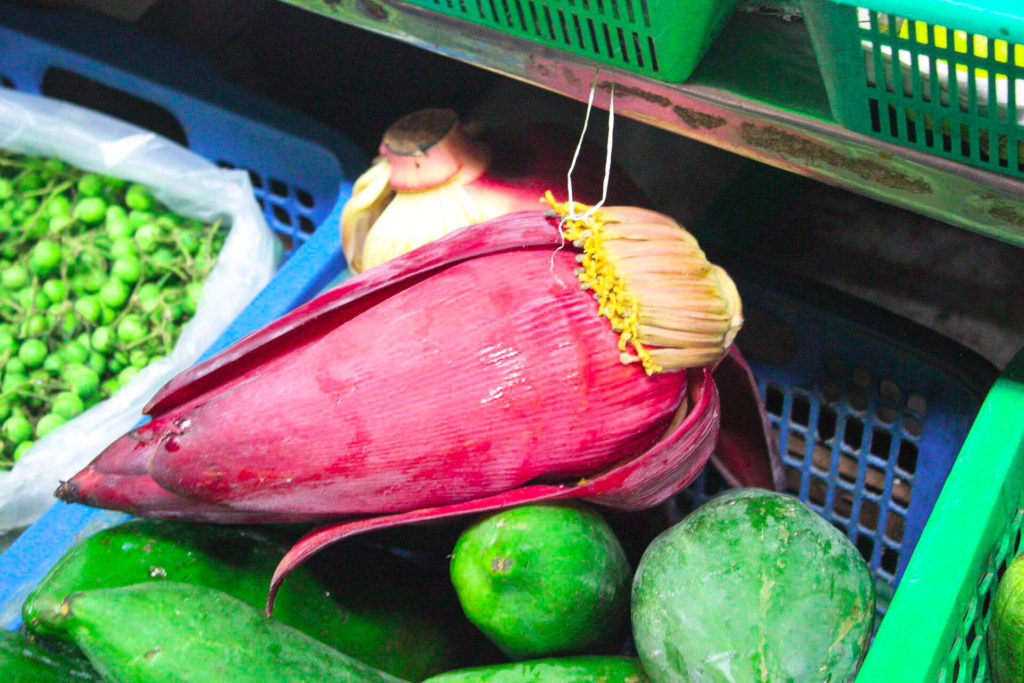 4.  Curry is green, red, and yellow.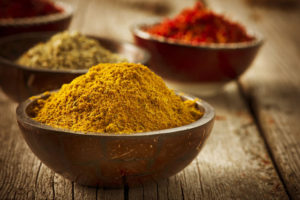 5.  Five-star chefs purchase their chili pasta station from the market.  The Mandarin Oriental Hotel and The Shainamol Hotel chefs go to chili pasta stations in the market to purchase for their classic dishes.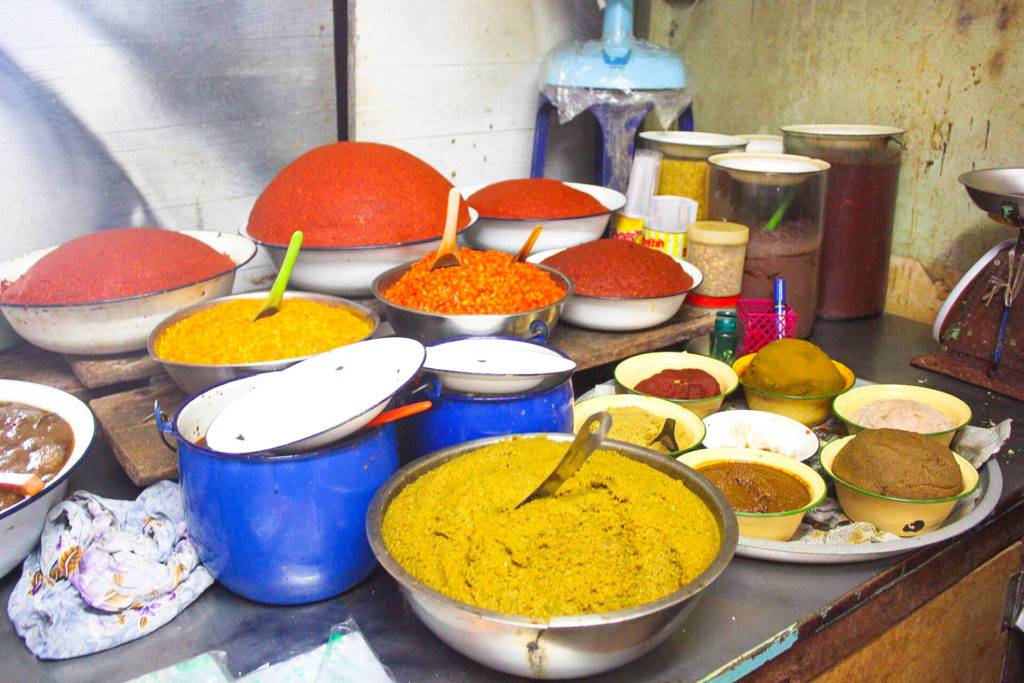 6.  Coriander is used in many Thai dishes, especially in garnishing.  The root of coriander has an amazing aroma.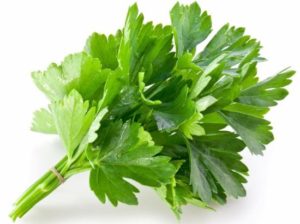 After visiting the market, it was time to return to the school to begin cooking.  The instructors were extremely knowledgeable, helpful, and kind (and very patient with me).  I was nervous because it was a sink-or-swim situation.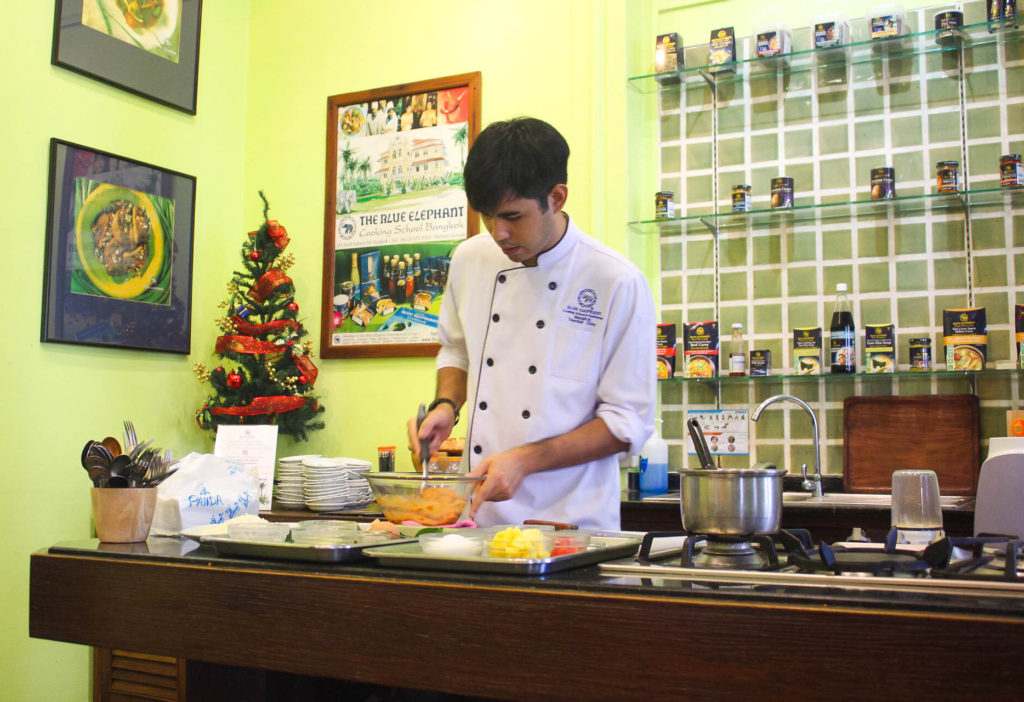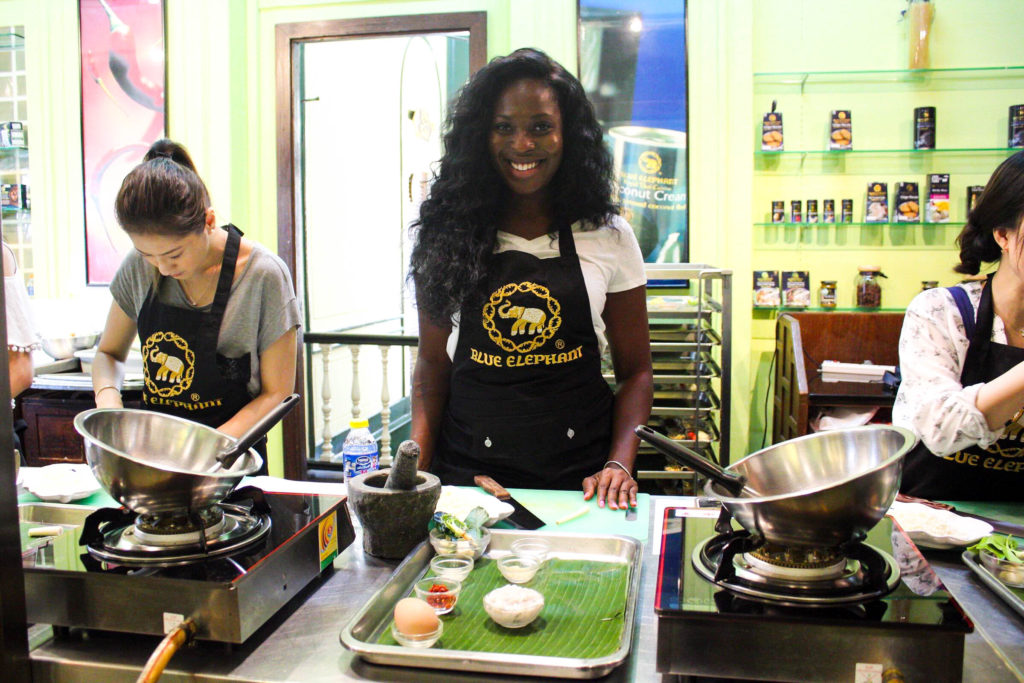 You had to prepare all of your dishes and eat whatever you prepared.  I am not used to creating Thai cuisines, but I can say that I actually prepared some delicious food.  For lunch, we created:
Crispy Thai prawn cake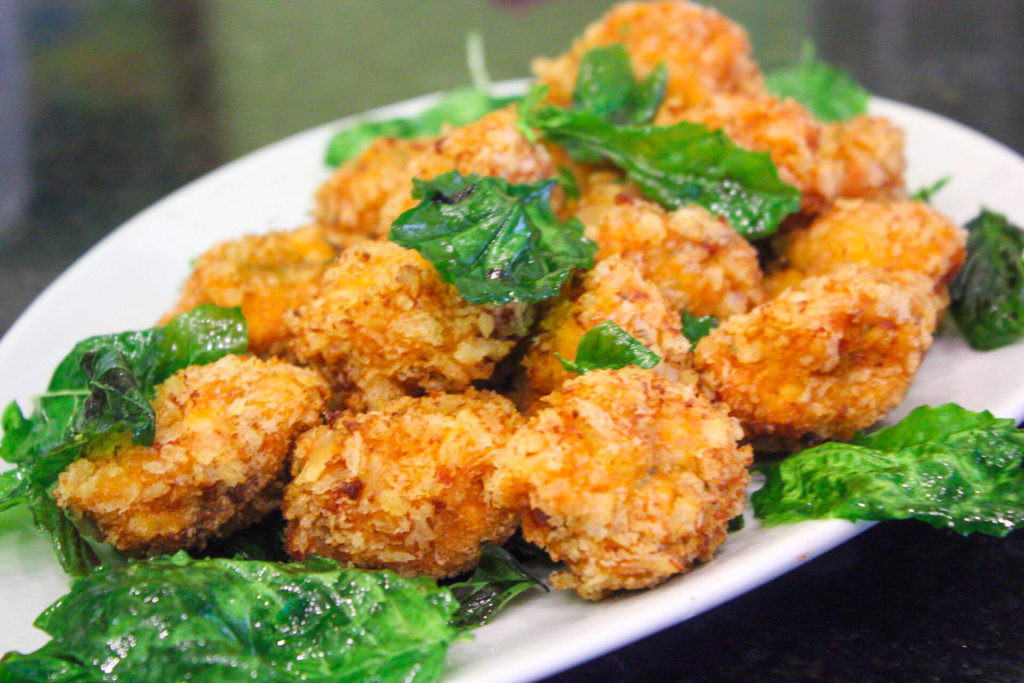 Ancient spicy beef soup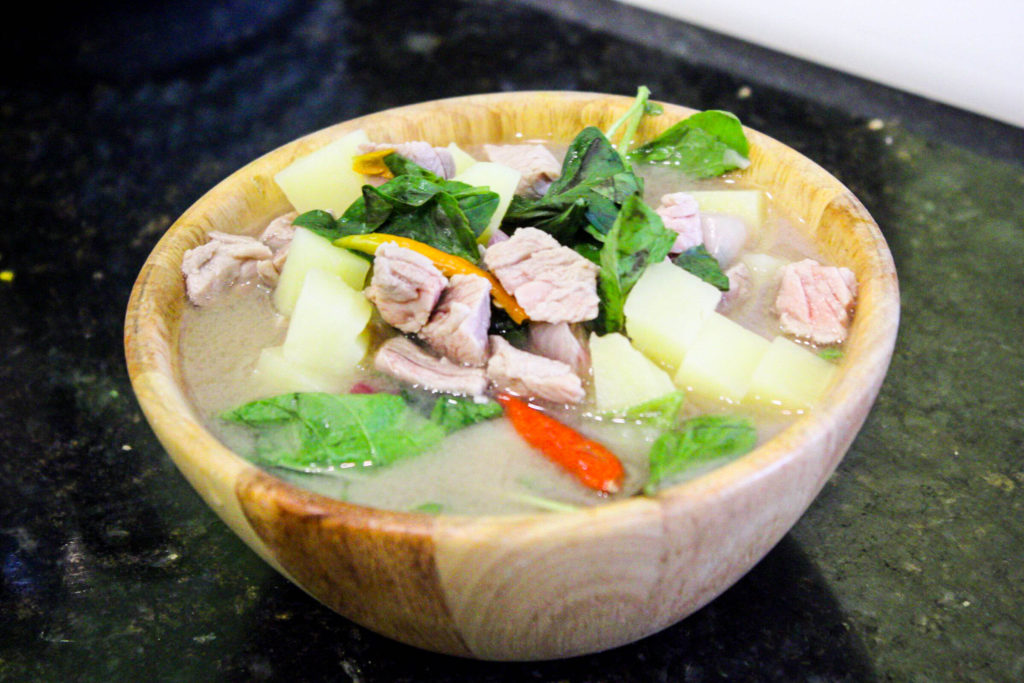 Stir-fried Thai rice noodle with prawns
Yellow chicken curry
After the class, everyone was given treats compliments of Blue Elephant cooking school.  We also received a certificate of completion. (I framed my certificate at home.)
It was, then, time to eat.  The table was beautifully set, and the food looked amazing.  This place is a must-experience while in Bangkok.  I really hope that you have the opportunity to visit a Blue Elephant school or restaurant.  You have the option to visit eight stunning restaurants: Brussels; London; Phucket; Bangkok; Jarkata; Malta; Copenhagen; and Paris.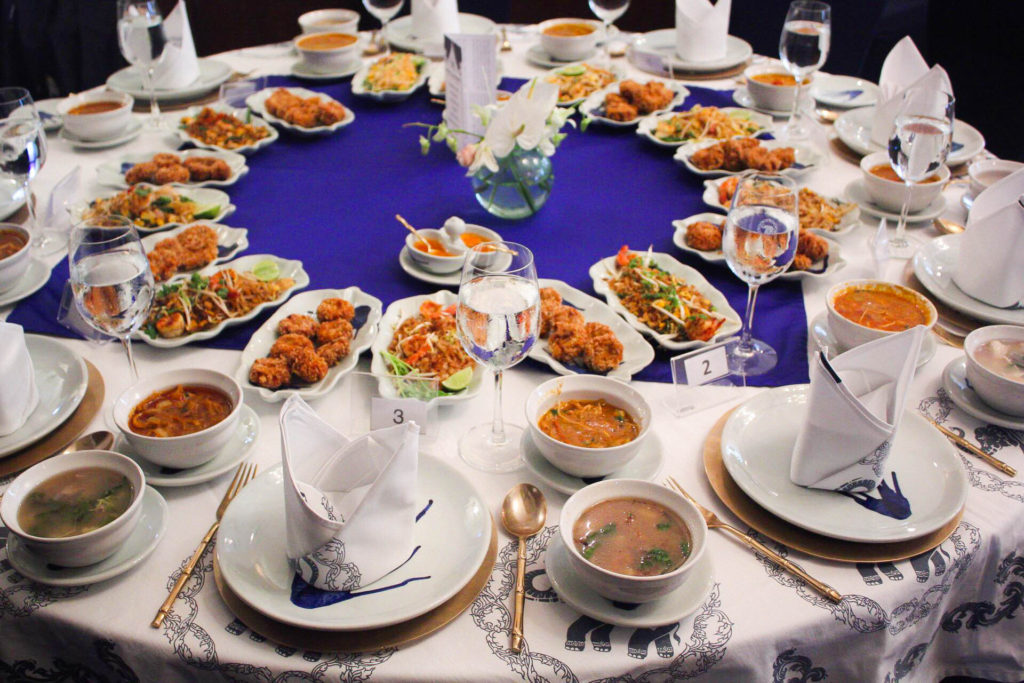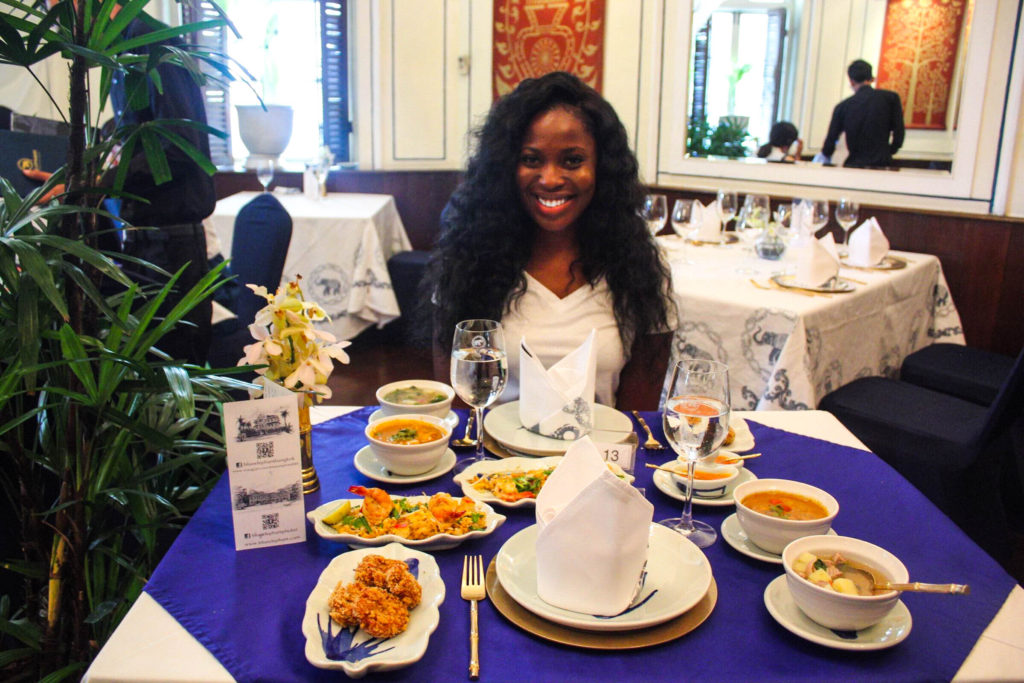 In additional to restaurants and the cook school, Blue Elephant also offers their own product line.  This line includes dipping sauces and dressings, Thai curry pastes, Thai Tea, and Thai cooking sets.
Make sure that you schedule a day at a Blue Elephant Cooking Class.