I had the pleasure of visiting Wahoo! Grill, and now I am completely obsessed with this restaurant.  I was attending a Stoller Wine dinner curated by the talented, Chef Robbie Pacheco.  I had never dined at Wahoo! Grill nor had I relished a glass of Stoller Wine.  But I'm so happy that I had a chance to visit this stellar restaurant and enjoy some delicious wine. 
Located in Decatur, Wahoo! Grill is beautiful, and the patio is impressive. It's so impressive that it has received several accolades.  It was voted Best Patio Dining by Creative Loafing and Best Patio Dining by City Search and Discover DeKalb Magazine.  During the summer, I am sure the patio is the place to be.  If it's a bit chilly, the enclosed patio is just as fabulous.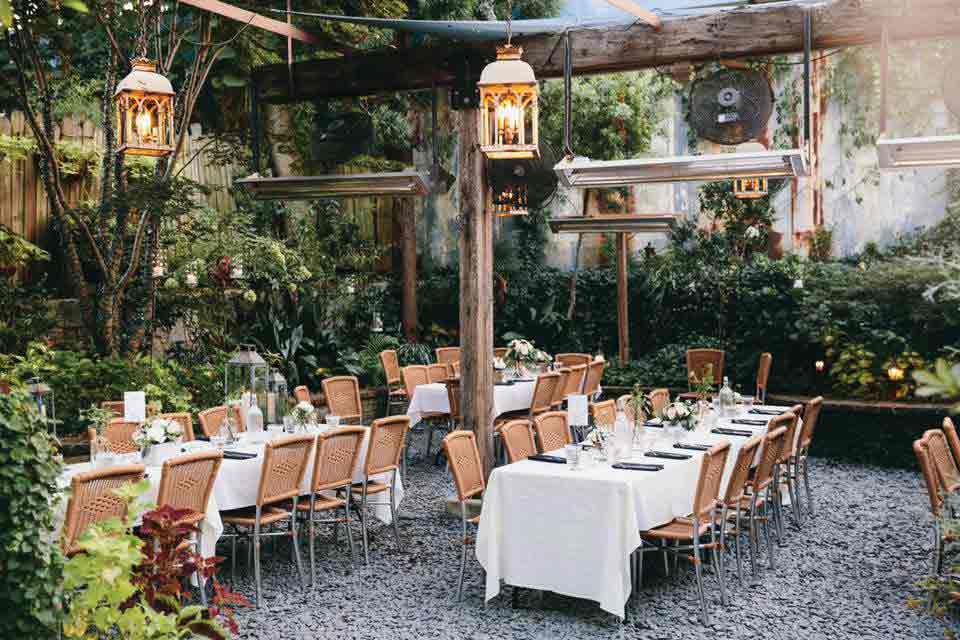 Photo Credit: Wahoo! Grill
The six-course dinner was prepared by Chef Pacheco.  As the executive chef at Wahoo! Grill, he has over 20 years of restaurant experience.  I was very  impressed about his knowledge of various cuisines ranging from Latin American and Southern Indian, to Continental and American.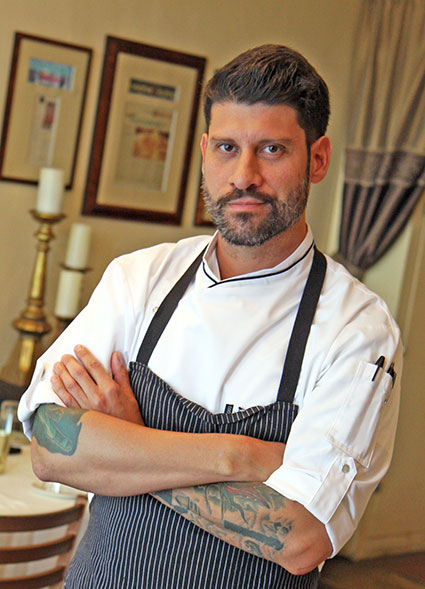 Photo Credit: Wahoo! Grill
Stoller Wines were created by Pioneering Oregonian and founder, Bill Stoller.  Stoller purchased his family's second-generation farm in 1993 and was guided by the vision of cultivating an enduring legacy for his family's land.  Over the last 20+ years, he has transformed the 373-acre property into the largest contiguous vineyard in the Dundee Hills and established his vineyard as a premier source of high-quality fruit.  Stoller's family estate is one of Oregon's most highly regarded vineyards.  This winery was the first to receive LEED Gold certification winery in North America.  The land features three guest houses as well as a state-of-the-art tasting room with panoramic views of the vineyard. 
Chef Pacheco created the perfect dinner menu that complimented the wine.  This menu was the ultimate blend of savory and sweet.  Each course gradually went a little heavier, but it wasn't overfilling.  The portion sizes were just right, especially with this being a six-course meal.  We enjoyed :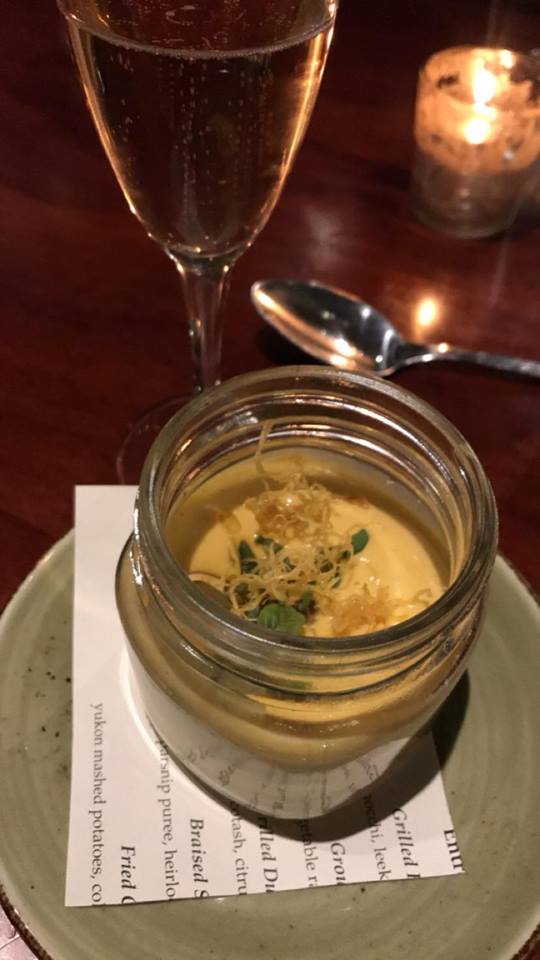 First Course 
     Butternut Squash Soup
Asian Pears Frizzled Ginger Brown Butter 
         Stoller Larues Brut Rose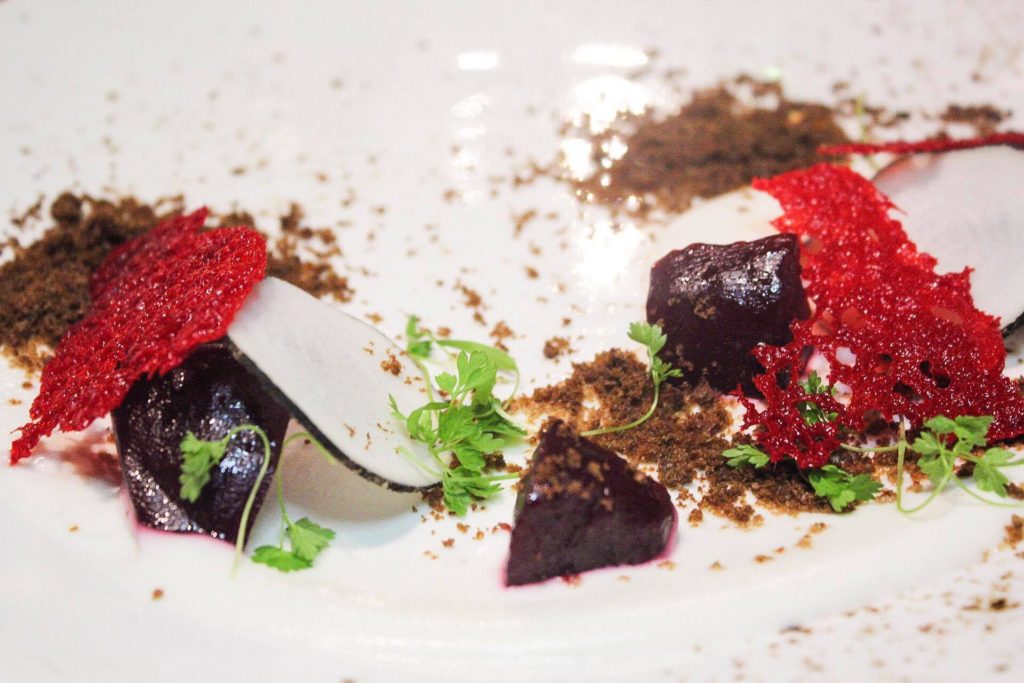 Second Course
      Root Vegetable Salad
Infused Red Beets Hakurai Turnip Purée Black Radish    
       Toasted Pumpernickel 
Stoller Dundee Hills Chardonnay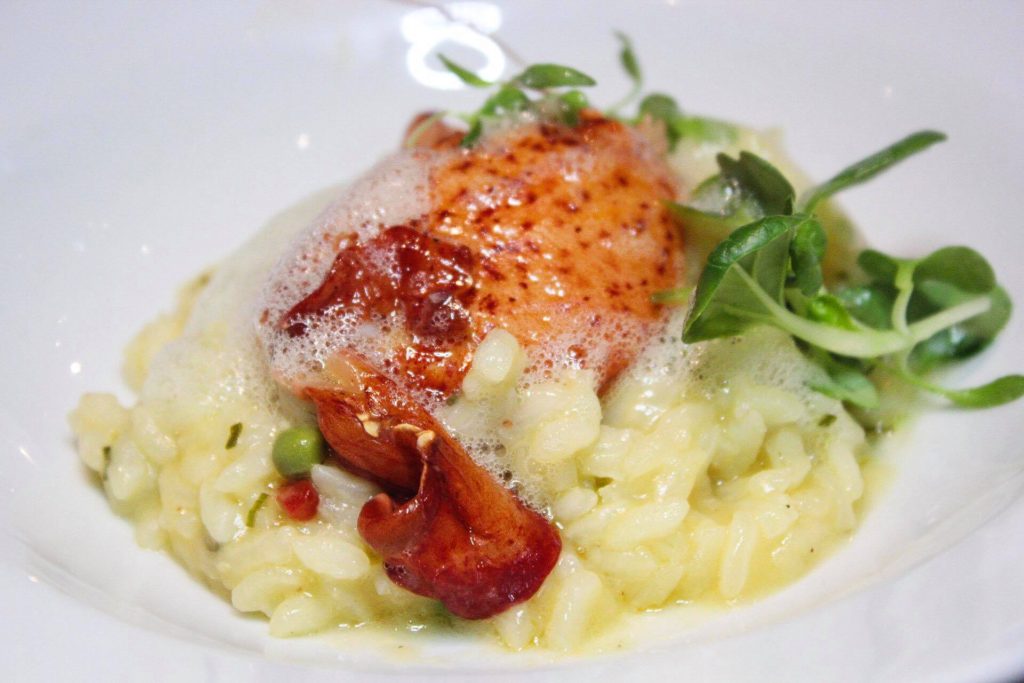 Third course 
    Saffron Lobster Risotto
Butter Poached Cold Water Lobster
French Peas Piquillo Peppers 
           Lemon Foam
Stoller Dundee Hills Reserve Chardonnay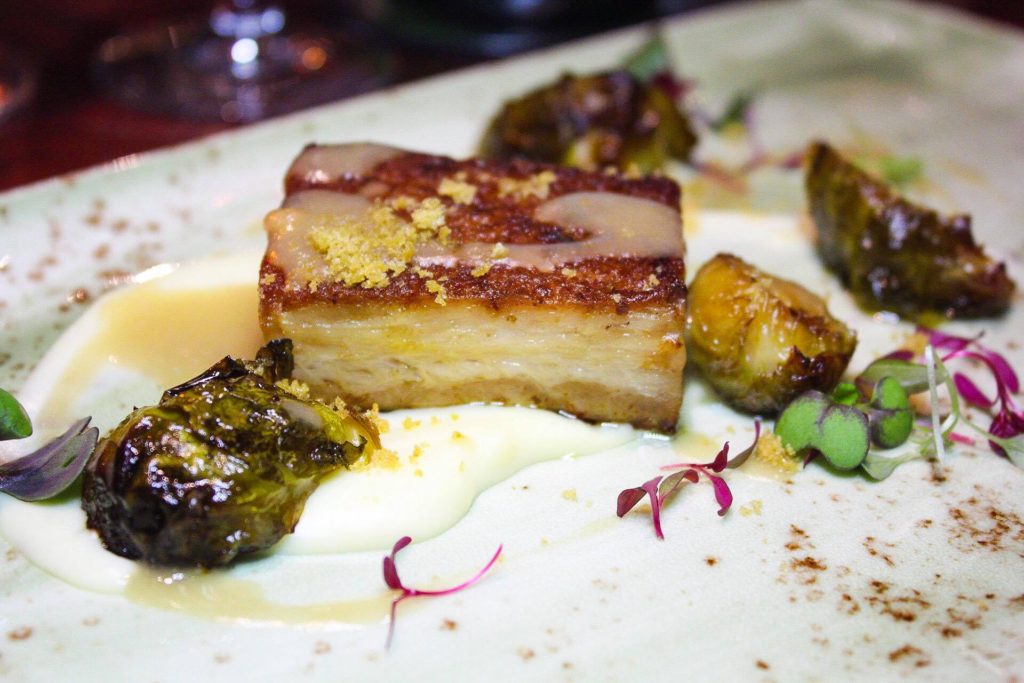 Fourth Course
Braised Pork Belly
Parsnip purée confit Brussel sprouts pork veloute Chicharron dust 
Stoller Dundee Jills Pinot Noir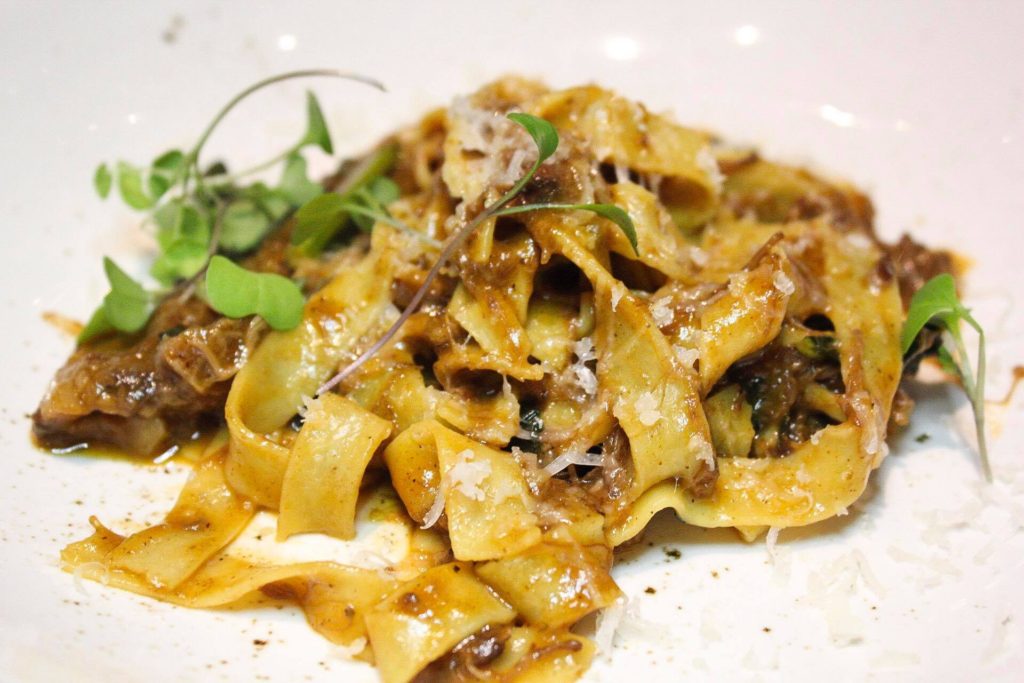 Fifth Course 
Oxtail Tagliatelle 
Lacinato Kale Manchego 
Stoller Dundee Hills Reserve Pinot Noir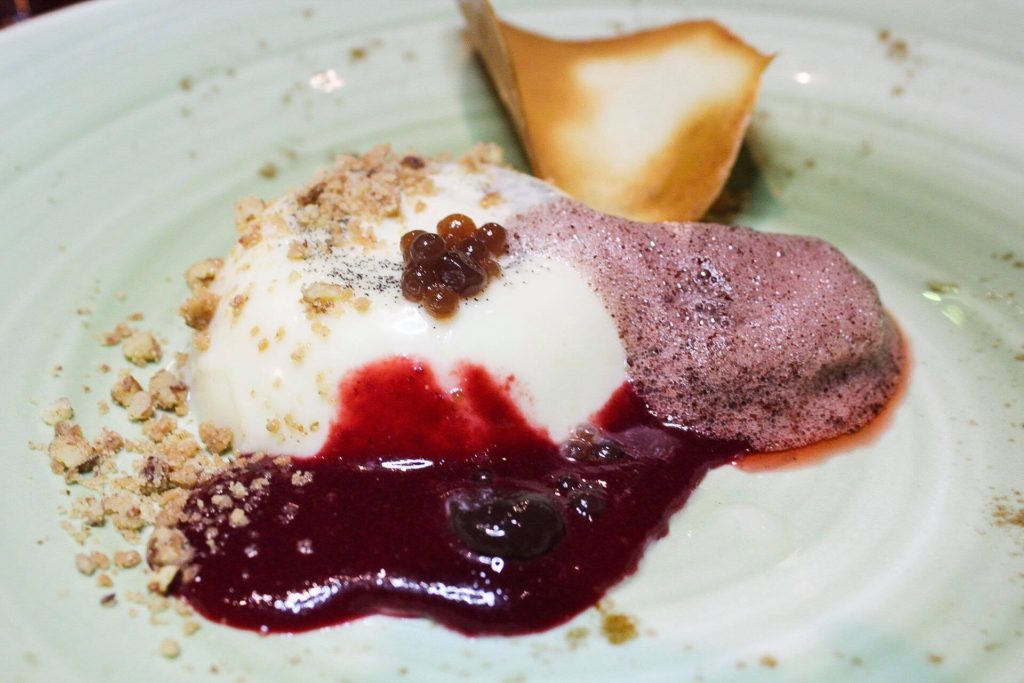 Sixth Course 
Amaretto Panna Cotta
Black Cherry Pearls Morello Cherry Gastrique 
            Praline Crumble 
 Stoller Late Harvest Riesling
This wine dinner was one of my favorite events this year.  It was the perfect dinner to welcome fall.  I am really looking forward to the next one!  When you visit, you must stop next door and grab a bottle or two at the Wahoo Wine & Provisions.  I picked up the perfect bottle of 2008 Veuve Clicquot Brut and the most honest and hilarious birthday cards.
If you are interested in visiting Wahoo! Grill, make sure that you check out their specials throughout the week.
Monday through Friday 5 p.m. till 6:30 p.m., children dine for FREE.
Every Thursday, 50% off bottles of wine $45 & under; 25% off bottles $46 and above.  Wahoo! Grill also offers daily bar specials for guests dining at the bar only.  Some of the featured specials are:
Every day: 

5 to 7 p.m.

: 2 for 1 appetizers.
Every day:  Support literacy! Read a book at the bar and receive 10% off your bill.
Monday: 2 for 1 specialty cocktails.

Tuesday

through

Thursday

: 50% off wine bottles

$45

or less; 25% off bottles

$46

or more; half bottles 25% off

Sunday

: Ask your bartender about the weekly special!
When you visit, you will have a great time.  Make sure that you follow Wahoo! Grill on social media: @wahoo_grill.