Lately, I have decided to experiment with some statement pieces.  I am pretty simple when it comes to my style, but this fall season, I felt that my closet needed just a slight pick-me-up.  I wanted to insert some fun and sophistication to my wardrobe.
I made a commitment to myself that while shopping, I would only purchase items that I would never wear.  It was a must that I get out of my comfort zone.  Needless to say, I am eight garments in, and I couldn't be happier.
While exploring at Zara, I found a unique sweater on the rack.  When I first saw the sweater, I instantly said,  "Absolutely not!"  But then I thought, "What the heck.  Go for it!"
I am so happy that I decided to pick up that sweater.  I paired it with white jeans because I knew that my grey boots would match perfectly.  I can't wait to share some of my new pieces of clothing with you!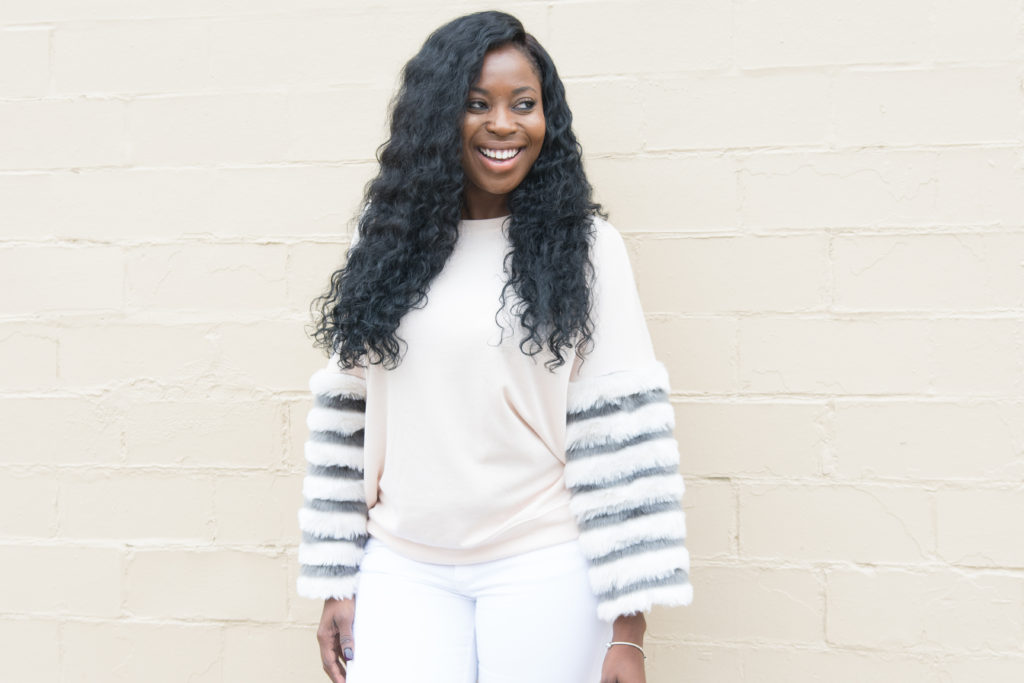 Shirt: Zara |White Jeans: Zara| Grey Boots: Public Desire