I am in love with my hair.  Have you ever received so many compliments that you begin to wonder what you looked like before? LOL!  Everyone's been complimenting me on my lovely locks.  And I owe all of the compliments to the incredible, Kay Lynn.
Kay is the CEO of Kerri Alston Hair  and lead stylist at Her Studio Salon.  She's not only my hair stylist, she's my friend and confidant.  Have you ever met someone and the first thought was, How did I make it this far without them?
That sums up Kay and I.  Read about our dining experience here:
Name: Kay Lynn
Bio: Master cosmetology instructor  & stylist, CEO of Kerri Alston Hair Couture and Proud mother of two.
Occupation: CEO of Kerri Alston Hair Couture & lead stylist at Her Studio Salon
ATL hood: Raised in East point , Georgia Rep the south side , but love the city vibe and consider myself a (city girl)!
Where we dined: Davio's
First time dining at the restaurant: First time and it was a blast, all of the food was delicious, the champagne and the desert took me over the edge
Favorite item on the menu and why: I truly enjoyed the sorbet I must say I couldn't stop eating it , it was so rich and sweet!
Meet Kay Lynn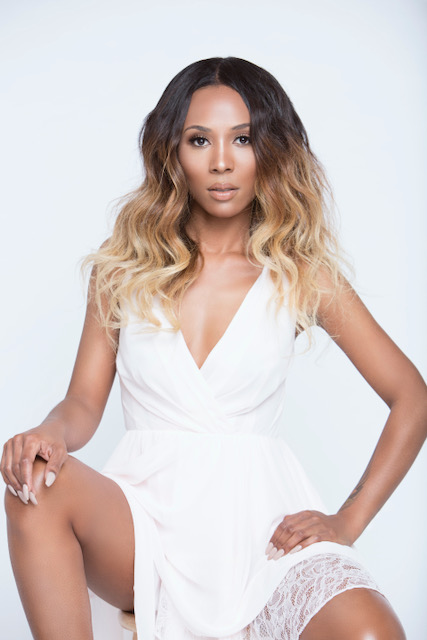 1.  Starbucks or Dunkin' Donuts? Starbucks for sure
2.  Coca-Cola or Pepsi? Coca Cola
3.  Rose or champagne? rose
4.  Guilty pleasure? Aggressive men ( sexual aggression & bossy in his work)
5.  Reservations or recipes? Love a good pasta recipe. Shrimp scampi with white wine sauce, my fav
6.  Your go-to recipe to create for a party? I love flat bread at a party, easy to pick up but can be prepared so many different ways.
7.  What would be your last meal? Collard greens and yams
8.  Favorite Food? Salmon or sea bass
9.  Least favorite food? Calamari
10.Go to cocktail? Don Julio chilled with a splash of lime
11. Do you eat leftovers? Not usually
12. Favorite Atlanta Restaurant? Divan
13. Favorite Restaurant Nationally? Red's Miami
14. Coffee or Tea? Coffee
15. If you could dine with anyone dead or alive who would you dine with? Oprah