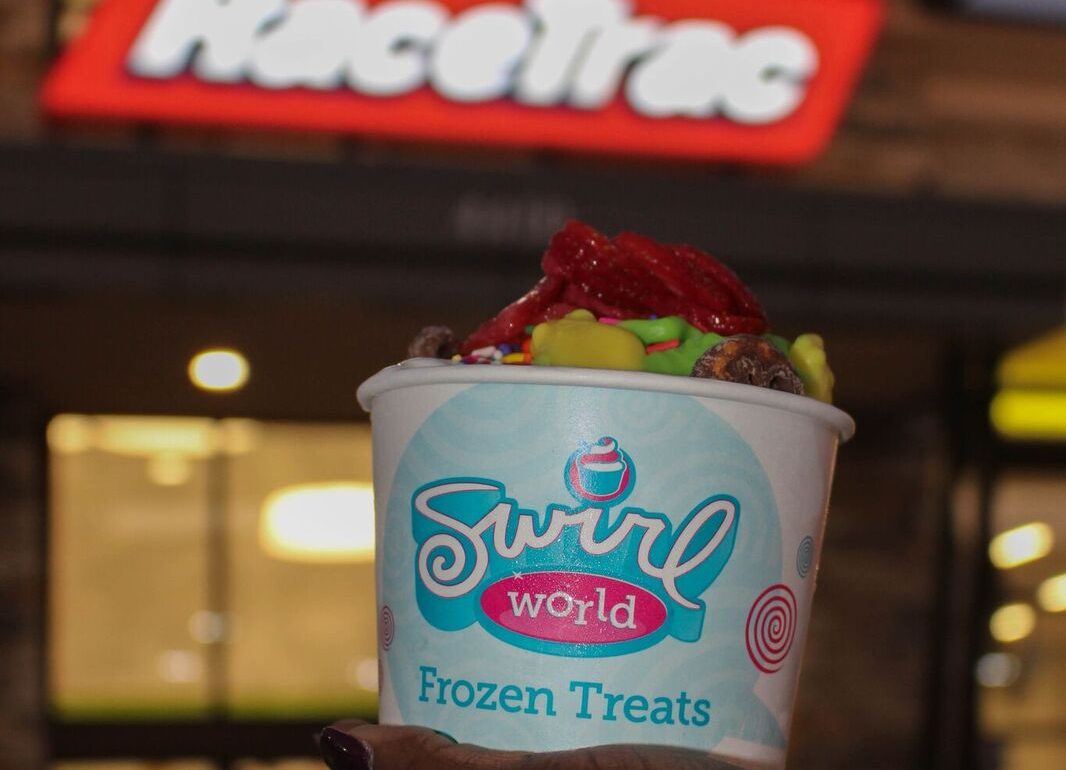 Growing up, my family and I were huge fans of RaceTrac, and we still are!  Every morning on the way to school, my mom would stop by RaceTrac for her morning coffee, and I would grab whatever I wanted, which typically was a breakfast sandwich.  Fast forward a few years later, I now stop by RaceTrac to start my day.  Things have changed quite a bit at RaceTrac since my school days.  I had the opportunity to check out RaceTrac's new remodel initiative.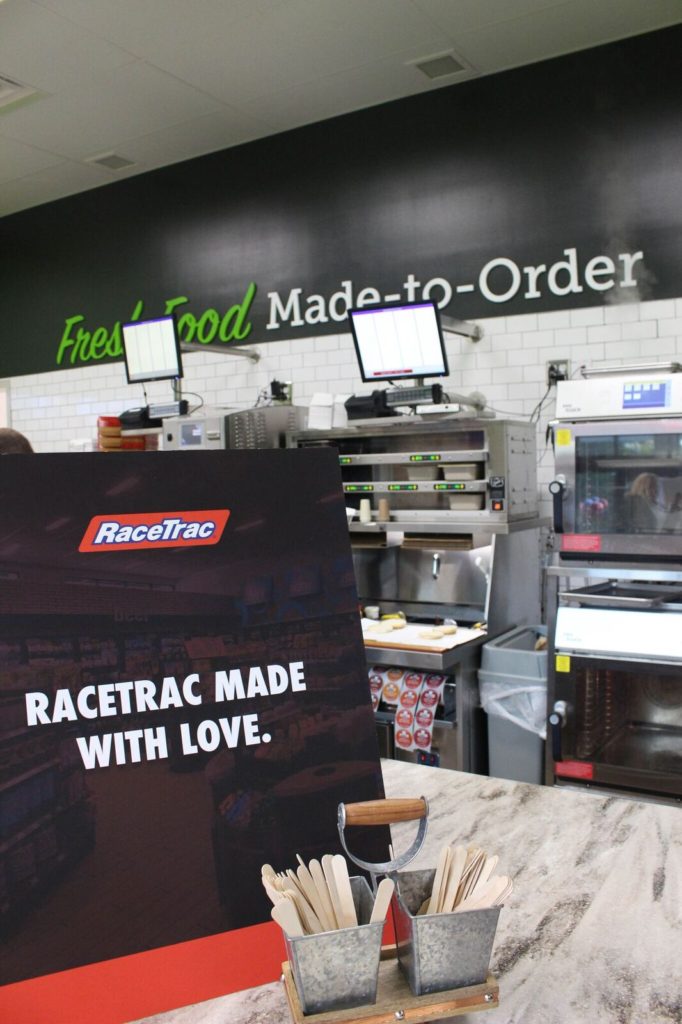 RaceTrac is currently remodeling its Georgia fleets and has completed a new modern store layout which includes expanded indoor and outdoor seating and a full coffee bar.  RaceTrac's "Crazy Good Coffee" bar offers a variety of freshly brewed coffee, including 100 percent hazelnut, regular, Columbian, decaf, and dark roast.  The coffee bar is very coffee shop-like.  You will have the oppprounity to be your own barista, selecting your favorite coffee blend, and pairing it with your favorite creamers, sweeteners, and toppings!  Whipped cream in your coffee?  They've got it!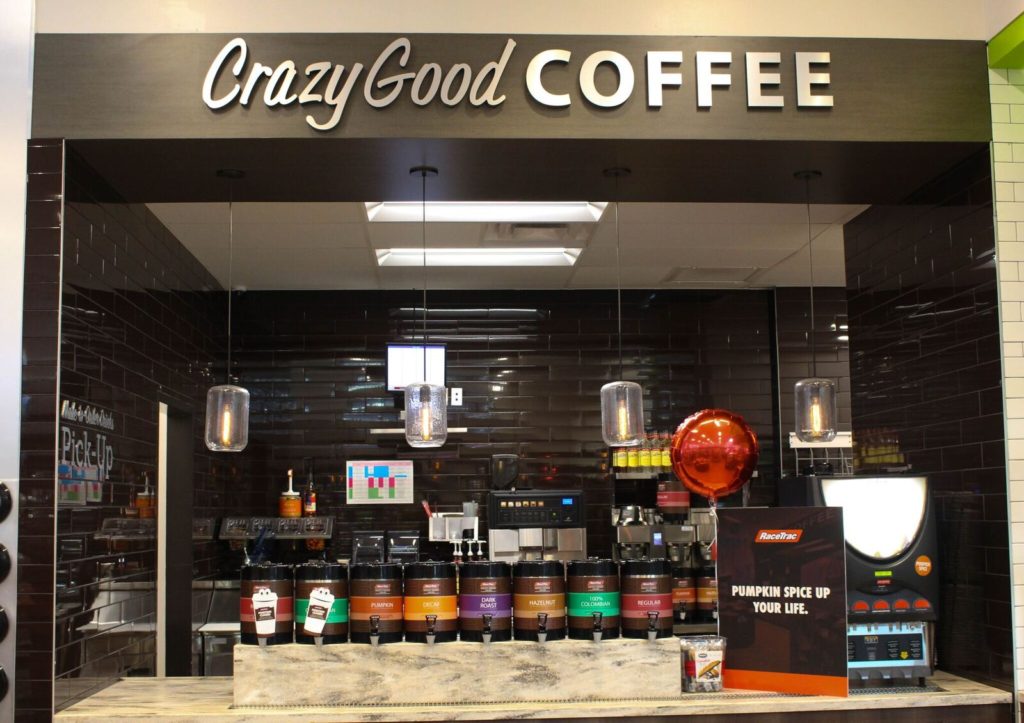 While exploring the new layout, I had a chance to try the new menu as well.  I was totally surprised.  When you typically think of gas stations, you don't associate freshness and made-to-order.  Well, at RaceTrac you get just that.  They are fully committed to offering the ultimate grab-and-go convenience, taking pride in the freshest and most customizable food.  They now have a kiosk where you can create your made-to-order food, and then it's prepared by a trained employee.  You can customize your order choosing your favorite bread, meats, veggies, and cheeses.  The made-to-order items are fresh and prepared daily.  RaceTrac's kitchen also offers breakfast sandwiches, lunch sandwiches, pizza, espresso beverages, milk shakes, and smoothies.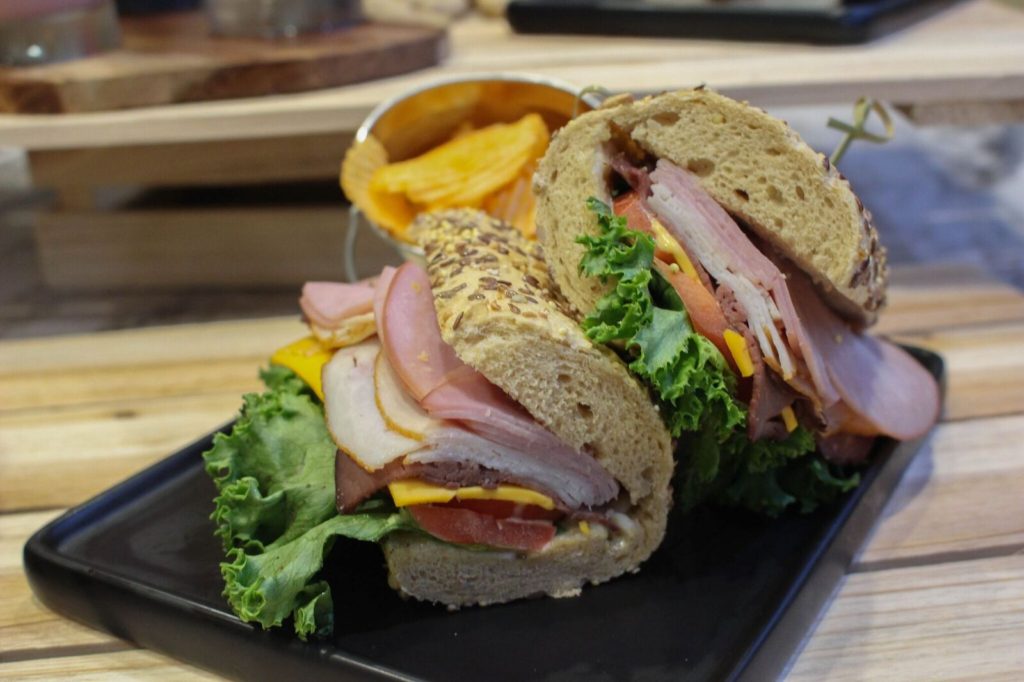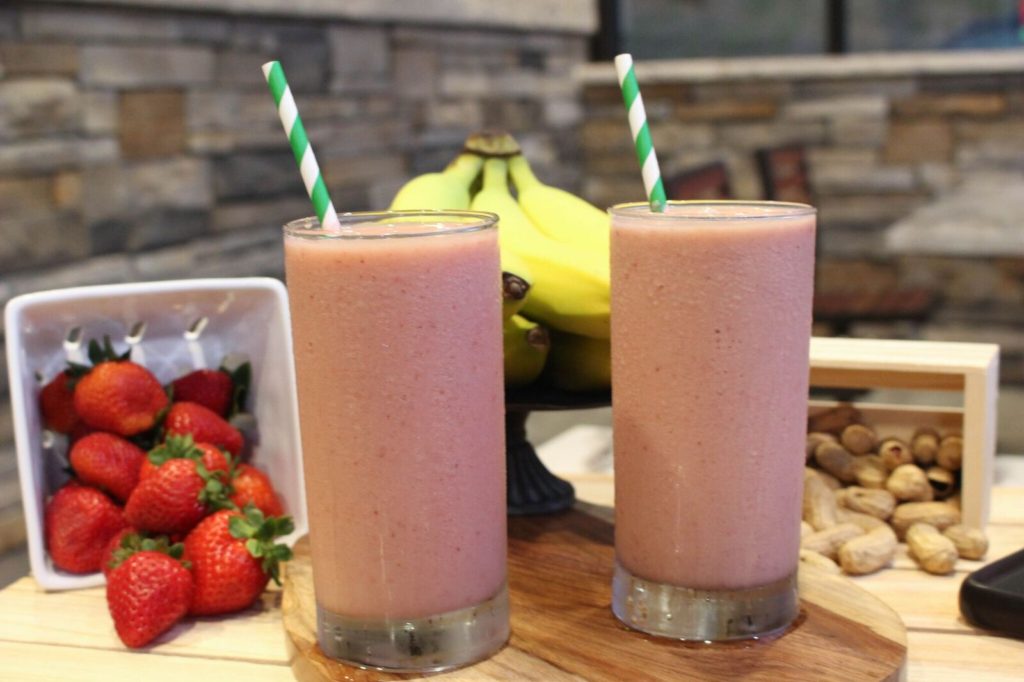 During my visit, I got a chance to meet Chef Ashleigh Michaels. Chef Ashleigh is now RaceTrac's full-time, in-house executive chef.  She's a gem.  Her energy is contagious, and she's really passionate about her craft.  She has over 12 years working with/for QSRs (Quick Serve Restaurants) and manufacturers including Schwan's, Dawn foods, Auntie Anne's International, Cinnabon Domestic and International as well as Focus Brands Global Channel Team (all six brands – Moe's, McAllister's, Schlotszky's, Carvel, Cinnabon, and Auntie Anne's).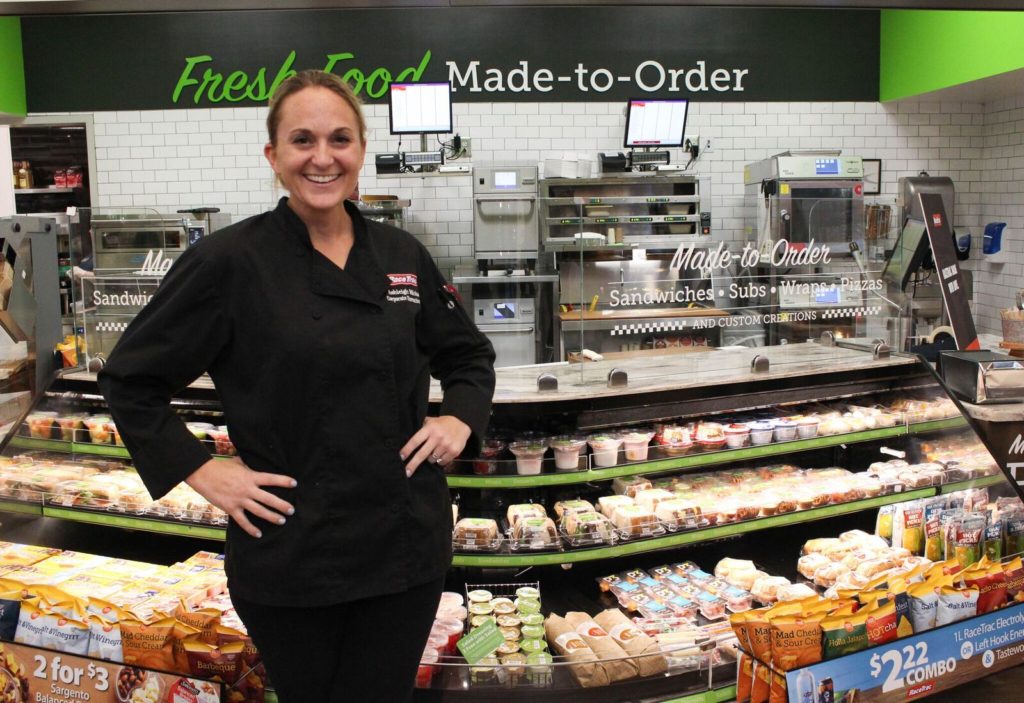 Throughout Chef Ashleigh's career, she has collaborated with large brands such as General Mills, Kellogg's, and Hershey Food Company to bring brand and private label products to market.  At RaceTrac, she oversees all culinary R&D projects for RT made, hot foods, fresh foods, bakery, swirl world, and dispensed beverage categories, and works closely with food safety managers when reviewing vendors, products, and processes.  She also works directly with food and equipment vendors and manufacturers to get RaceTrac exactly what they need from a quality and platform standpoint. 

Of course I couldn't end the evening without experiencing The Swirl World.  I am obsessed with their ice cream!  The toppings bar offers up to 40 toppings.  Needless to say, I went to town on my ice cream creations.  I had a huge selection of gummies, sprinkles, chocolate chips, salted caramel, hot fudge, whipped topping, and fresh berries, just to name a few.  RaceTrac offers seasonal flavors, so it wouldn't be fall without pumpkin flavor.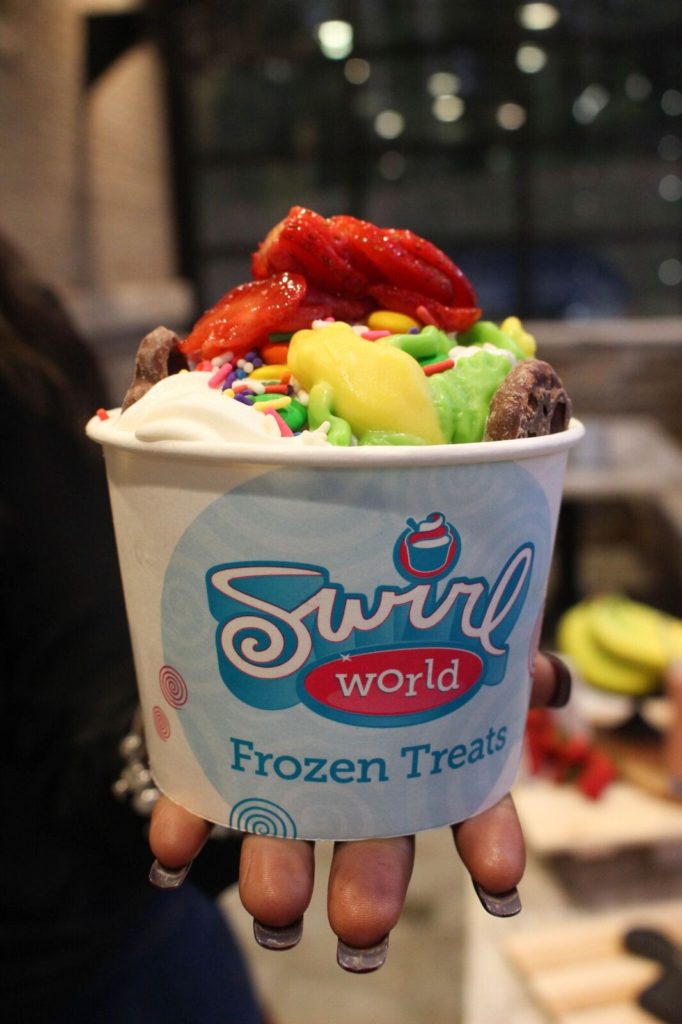 I had a great time exploring all of the new and exciting things that the upgraded RaceTrac has to offer!  And when you visit, I know you will enjoy everything as well. 
Please follow and like us: